The 10 Wedding Moments Your Videographer Can't Miss
Top videographers give their best advice on the amazing wedding moments that must be captured on film.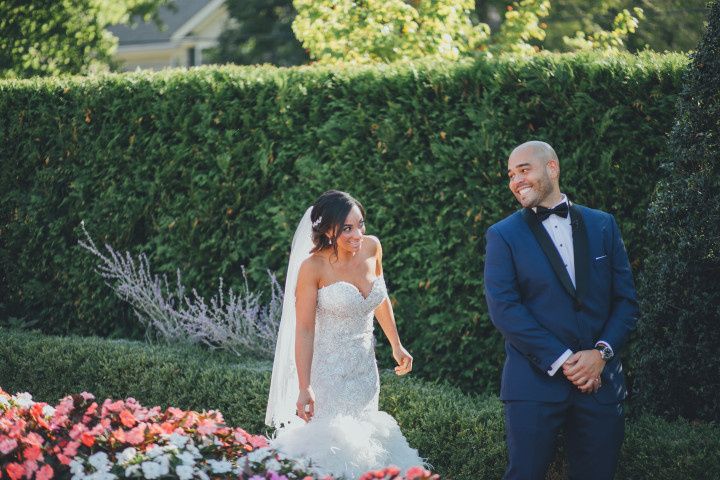 As much as you hoard sweet photos and selfies on your phone of you and your honey, there's nothing quite like video to capture the indescribable wedding moments you share. From how your hair flutters to your face to how your spouse-to-be's face lights up when he or she genuinely laughs, there are subtle gestures and body language that simply can't be captured in a still frame. That's why more and more couples are investing in professional videographers to document their wedding, ensuring they have a recorded keepsake to share with many generations to come.
Though a videographer is definitely an expense, many duos emphasize the importance of having this footage - and that it was well worth the cost. If you're considering hiring these pros for your upcoming nuptials, it's important to choose ones that will be mindful of every last experience you want on tape.
The first kiss, the first dance, the vows and beyond, here, top videographers give their best advice on the wedding moments not to miss.
The one where you reenact or talk about your first date and the proposal.
Believe it or not, your wedding video doesn't have to only begin when your big day arrives, but Joseph Testa of Joseph Testa Productions in Ashville, Ohio says footage can be gathered weeks or months before. One of his go-to's is recreating a couple's first date or their proposal as a way to give life to their story and their connection. "Understanding how they met and how they acted on their first date is extremely important for us to begin to tell the story. We want to know what they talked about, about their ambitions in life and just to get an overall vibe of the beginning of their relationship," he explains. For the proposal, he might also gain insight into if it was a surprise or if it was expected, and how the couple felt after everything was sealed with a ring.
The one of you both getting ready - apart.
It's common for many couples to have the pre-wedding jitters the evening before their wedding. Even if they are more than 100 percent cemented in their decision to walk down the aisle, the pressure and excitement is a lot to process. That's why the morning-of wedding moments are that much more genuine—featuring your nervousness and your bright smiles with your friends and family, as you both get ready separately. Kevin Dennis of Fantasy Sound Event Services in Livermore, California is a fan of this footage, since it's always shots the couple look forward to watching after their honeymoon. "Candid shots of the couple getting ready used to be underrated, but in recent years have become a staple. Because the couple doesn't traditionally get ready together, it's fun for them to get a glimpse at how the other was feeling and looking before walking down the aisle," he explains.
The one of the first look.
While some traditional standards dictate the descent down the middle of the pews to be the very first time the happy couple spot one another, Keith Phillips of Classic Photographers in Boston, Massachusetts says more twosomes are opting for the seclusion of a first look. By definition, this gives the spouses-to-be privacy to truly react to witnessing one another for the first time on their wedding day. "It's easy to forget that the videographer should be in on the moment since you'll already have your photographer on site. Capturing it on video as well really shows you the buildup of this special wedding moment," he says.
The altar reaction, too.
Annabelle Needles of Evergreen Lane Productions in Denver, Colorado says while most eyes are glued to the person walking down the aisle during the grand ceremony entrance, the reaction of the person waiting at the altar is often the tearjerker. "With so much attention being paid to the person walking down the aisle (everyone in attendance has turned that direction!), "I personally love the moment when the person at the altar first sees their beloved walking down the aisle. Ultimately, the day is about both partners joining their lives together so it's important as a videographer to capture both perspectives," she shares.
The one with the toasts.
As much as you try to zero-in on every single wedding moment and memory on your big day, many couples report feeling like the whole eight-hour affair went by in a split second. That's why having documentation of all of those special experiences is that much more important, Dennis notes. One section of your wedding that you might go back to and re-watch are your toasts, which could be difficult to hear or focus on in real time. "Couples are going to want to go back and hear what their best man and/or maid of honor said. The day is so busy and the couple is talking to so many people, it's easy to forget the details of speeches, so having the video for them to go back and enjoy words from loved ones is always a must," he says.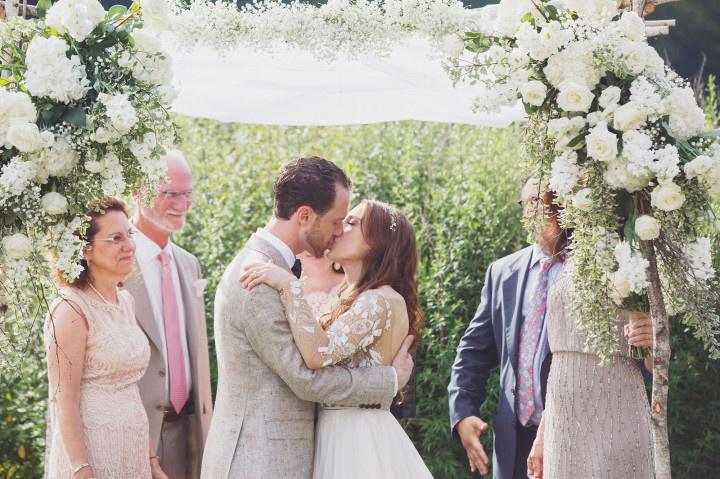 The close-ups.
Many years down the road when you remember your wedding, there will definitely be snapshots that pop up in your mind. From how you felt to how much you laughed and kissed, you'll treasure those flashes for your lifetime. But the tiny details on your wedding cake? The favors? The table settings? Your memory may leave those in the dust. That's why Phillips says videographers should make every effort to capture the parts that might be forgotten over time. "Make sure you have shots of the beautiful details that go into your wedding. Close-ups of the meal, cake, and table settings for example, really help enhance your wedding video," he says.
The one with the vows.
As the foundation of the love story, Testa says there is no other spoken word quite as important as the shared vows, regardless if they're written personally or read off a script. After all, this is what you're promising to your partner for the rest of your life - having a recording of this solemn statement is sacred to many couples. "The audio has to be crisp, no interference and flawless, especially if they are custom written vows as they will give the full blown emotion of the day," he says.
The one with the kiss.
Ryan Worthen of Reel Special Productions in Lexington, Kentucky explains it might go without saying that all professionals will capture the first kiss. "It's a moment that brings a smile to everyone's face and is without question one of the happiest wedding moments on a couple's special day," he says. Even so, smooching throughout the day isn't a bad idea - which is part of his job description to encourage. "It never hurts to practice before standing in front of a crowd, so as we're capturing footage throughout the wedding day we often encourage the couple to smooch it out which helps ease any anxiety they may have with the public display of affection," he notes. "More than anything, we want to capture the couple being themselves in that moment, so if you're planning on doing something out of the ordinary, make sure you're on the same page with your new spouse otherwise it might end up awkward."
The one of the families.
Needles suggest giving your videographer a list of VIPs for your wedding day: aka, the people you want to have the most airtime in your video. This ensure you receive what you want once you look back on the day. "It would be great to give your videographer this list as well so they know who's played an important role in your story. With this information, a videographer can ensure these VIPs make a cameo in your final wedding film," she explains. "We had an intimate wedding, so this was easier to manage but it's especially key for large weddings! If it's more important for Grandma or your bestie to be in your wedding video than the second cousin your FMIL make you invite, clue your videographer in."
The one with getting the party started.
Once the ceremony is over, the vows are exchanged and the rings are on, it's time to dance! Testa says there are three big moments to capture here: your grand entrance, your first dance and of course, the rest of the party. While of course, a videographer will capture the bouquet toss, the cutting of the cake and all of that jazz, seeing your loved ones shake it out on the dance floor is something that'll make you laugh for decades.