The 12 Commandments of Wedding Guest Etiquette
Whether this is your first wedding or you've been to dozens, wedding guest etiquette rules are essential to remember.
We have included third party products to help you navigate and enjoy life's biggest moments. Purchases made through links on this page may earn us a commission.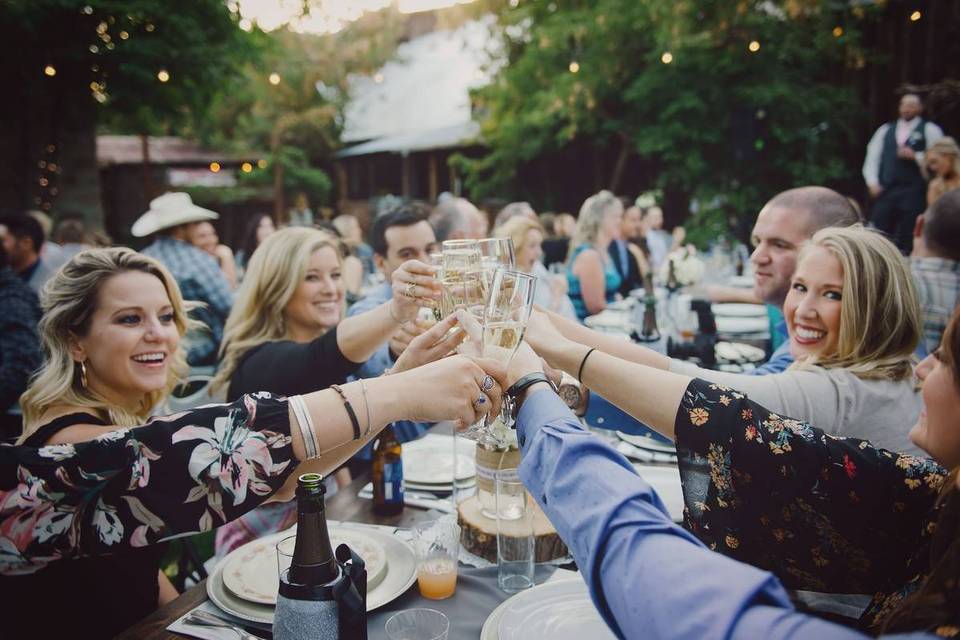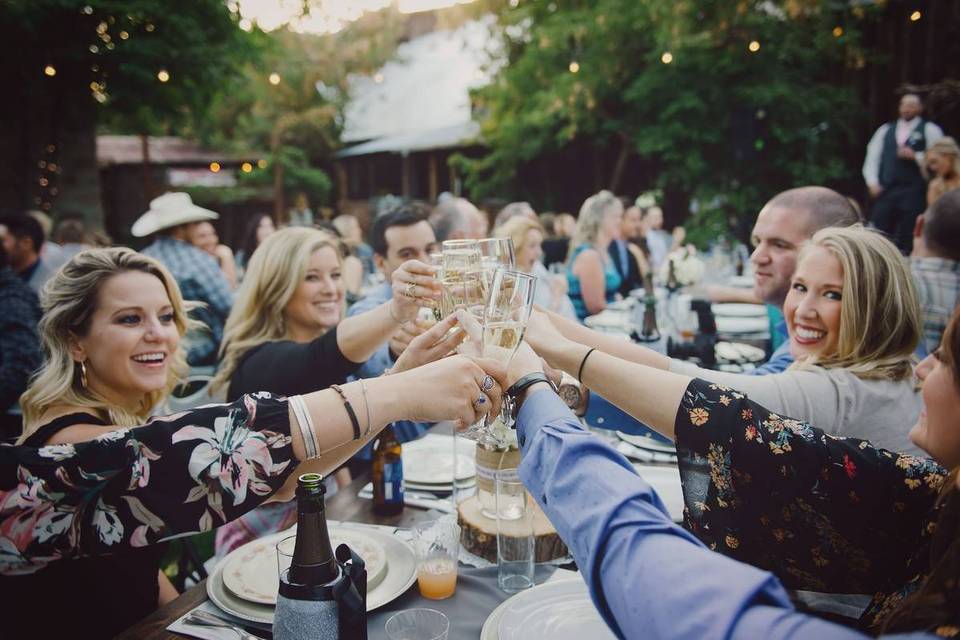 Attending a wedding is a lot of fun (hello, free food and booze!), but there's also a bit of work involved, from booking travel to buying a gift. There are also a few wedding guest etiquette rules you'll need to follow. These rules will help make the pre-wedding process less stressful, and you may end up saving time and money, too. And, best of all, you'll win brownie points with the soon-to-be married couple, who clearly have enough going on as it is.
Be sure to follow these 12 wedding guest etiquette rules to make the months and weeks leading up to the wedding easier for everyone.
Book your travel ASAP.
Making travel arrangements can be one of the trickiest and most expensive parts of being a wedding guest. In fact, according to a recent WeddingWire study, guests who have to fly to a wedding's location spend an average of $1,440 to attend! We recommend booking your transportation and accommodations ASAP. Not only can you save money by booking early (and take advantage of any group discounts or room blocks), you'll also avoid making a frantic phone call to the couple a few weeks' before their wedding because you can't attend because flights and hotel rooms are sold out or prohibitively expensive.
Refer to the couple's wedding website to answer questions first.
One of the most important wedding etiquette rules: Don't bug the engaged couple with questions without looking at their wedding website first. Wedding websites are created to provide guests with all of the information they may need, from registry to travel, wedding-day transportation and timing, and more—and couples tend to update them with additional information as it gets closer to the wedding day.
Read the invitation—and envelope—carefully.
The wedding invitation will likely include most of the essential details you'll need to attend the big day—date, time, and location, but there are certain subtle details you'll want to look out for. In particular, to whom is the invitation addressed? If your significant other or kids aren't named on the envelope, they're not invited, and it's poor wedding guest etiquette to add them to your RSVP.
RSVP on time.
Once you receive the wedding invitation, RSVP as soon as possible—and certainly well before the deadline. Couples need to receive their RSVPs ASAP to figure out table assignments, create escort cards, and give a final headcount to their caterer, venue, and other vendors. The last thing a couple wants to do a few days before their wedding is track you down to find out if you're coming or not.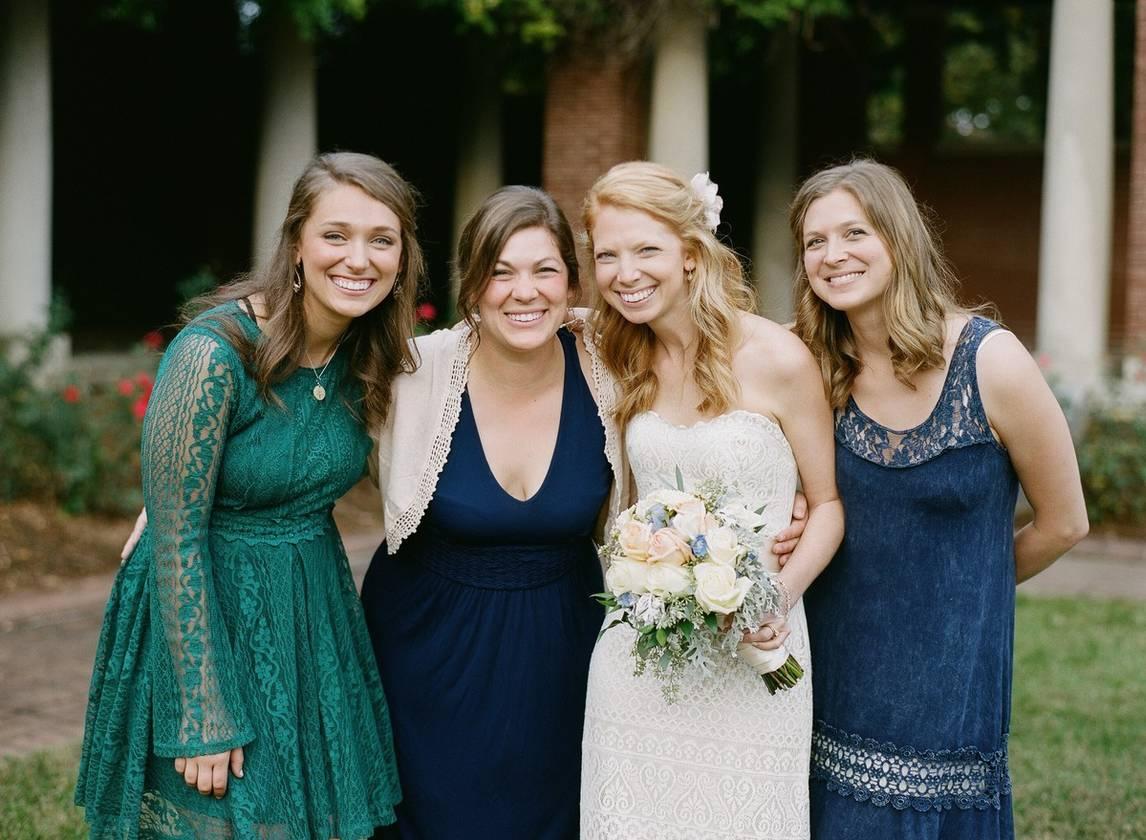 Follow the dress code—but don't stress too much about attire.
According to the WeddingWire study, one of the most challenging parts of attending a wedding is finding the right outfit to wear, and roughly half of all guests purchased a new outfit for the most recent wedding they attended. You certainly should follow a couple's dress code, if they've noted one on the invitation—and make note of any cultural or religious attire rules. If you're at all confused about proper attire, ask a friend or relative about what they're wearing (try to avoid bugging the couple directly). And remember, you don't have to spend a fortune to buy a new ensemble. Rental services like Rent the Runway allow you to borrow a new outfit without blowing your budget, or you can borrow attire from a friend, or wear something you already own. Oh yeah, and be sure to heed this essential wedding guest etiquette rule: Do not, under any circumstances, wear white.
Buy a gift from the couple's registry—or give cash.
Engaged couples set up a wedding registry for a reason—so their guests can give them items they actually want and need. That's why one of out top wedding guest etiquette rules is to buy a gift from a couple's registry—or just give them cash or a check on the day of. According to the WeddingWire study, 42 percent of guests gave couples a physical gift from the registry, and 29 percent gave cash or a check. Even though giving a non-registry gift might seem unique and more personal, sticking with the registry is a safer bet.
Send your gift before the wedding.
While in our parents' day, guests would frequently bring large gifts directly to the wedding, nowadays, this practice is a wedding guest etiquette no-no. In fat, according to the WeddingWire study, 97 percent of guests who gave a registry gift sent it before the wedding, and a majority of those sent a gift within three weeks' of the wedding. We recommend sending a gift shortly after receiving the invitation, so you'll have plenty of gift options to choose from at a variety of price points.
Be on the lookout for communication from the couple.
Stay on top of your email and texts in the weeks and days leading up to a wedding you're attending. You may receive additional correspondence from the engaged couple (often via email, text message, or social media) to provide scheduling updates, transportation information, or to invite you to pre- or post-wedding events. You should also check the couple's website the week before the event to confirm timing and other details.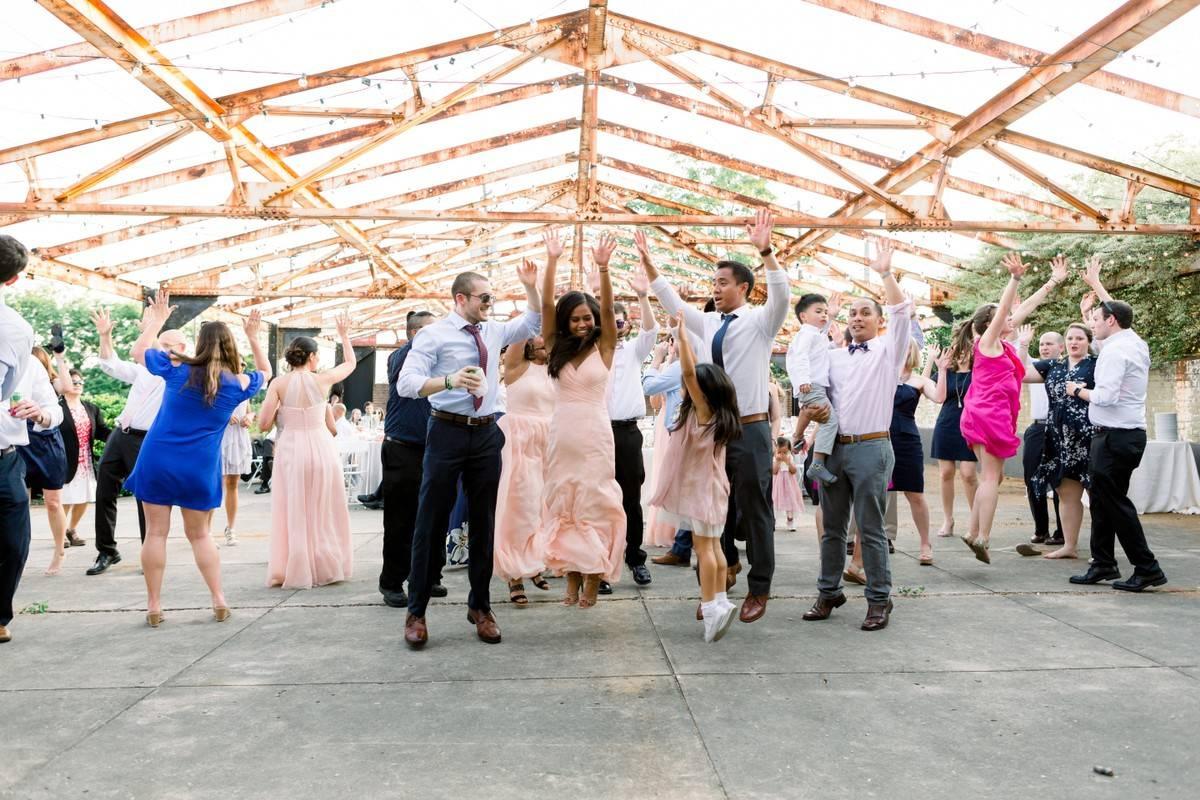 On time is late—aim to arrive early.
One of the biggest wedding guest etiquette don'ts? Arriving late! Respect the couple's wedding-day timeline and try to show up 10 to 15 minutes early for all events, but especially the ceremony. This way, you won't be the one trying to sneak into the venue late and potentially making a scene. With the extra time, you can find good seats, greet other guests, and even take a selfie or two.
Go easy on the picture-taking.
Speaking of selfies, while it may be okay to take a few photos during the day, don't go overboard. The couple has hired a professional photographer for a reason—let him or her do their job, especially during the ceremony. And if the couple has opted to have a completely unplugged ceremony, respect their wishes and put the phone away.
Follow any instructions on the big day.
The soon-to-be newlyweds likely put a lot of time and effort into organizing their big day, so be attentive to any instructions given throughout the event. Even though it might not seem like a big deal to sit at a different table than the one you were assigned, it can cause catering mix-ups and other issues. And even though you'd rather hang out at the bar than listen to the father of the bride's toast, suck it up and pay attention. Again, it's all about being respectful toward the couple and their families, aka your hosts.
Be an active participant.
One of our favorite rules of wedding guest etiquette: Have fun! The newlyweds want you to have a good time, so hit the dance floor, mingle with other guests, enjoy the photo booth, eat, drink, and be merry! You'll make the newlyweds happy, and will be guaranteed a spot in many of the wedding photos.
Disclosure: This post contains affiliate links, some of which may be sponsored by paying vendors.