The 7 Best Ways to Communicate With Your Wedding Guests
Between email, your wedding website, texting, and social media, you have lots of choices when it comes to communicating with your wedding guests. Here are the best ways to reach out to your nearest and dearest in every situation.
In the last weeks and months before your wedding, you'll need to communicate with your wedding guests pretty often and for a variety of reasons. Of course, you'll need to send save-the-date and invitations to provide the initial details, but you may also need to provide scheduling updates, share transportation information, and even handle some sticky situations after those printed materials go out. There are a lot of ways that you can communicate with your guests, from email to texting and more, but what is the best way to do so? The answer is: It depends.
Here are the best ways to communicate with your wedding guests, and the best times to use each of them.
Save-the-dates

Best for: Initial details
According to a recent WeddingWire study, 72 percent of guests prefer to find out initial specifics about a wedding, such as date and location, via save-the-dates. Save-the-dates are important because they not only confirm that a guest is invited to your wedding, it allows them to decide whether or not they can actually attend and, if so, start making travel arrangements. To give your guests enough time to plan ahead, you'll want to send your save-the-dates eight to 12 months before the big day for destination weddings, or four to eight months before the wedding for a hometown event.
Wedding website

Best for: Registry, travel information, wedding-day timing
After your save-the-dates go out, your guests will likely check your wedding website to get more information about your event. In particular, wedding websites are great for sharing registry information (putting this info on printed materials is an etiquette no-no), travel information (including details on hotel room blocks), and more specific timing information (exactly when the ceremony and reception will begin, etc.). According to the WeddingWire study, 26 percent of guests look to a couple's wedding website for specific updates about the big day—so it's essential to add any new information to your website ASAP.
Invitations

Best for: Finalized wedding details
Wedding invitations typically go out between four to six weeks before the big day, and contain finalized date, time, and location information. While wedding invitations are essential, they only contain the most basic of wedding info due to their limited available space. More specific updates will need to be sent via more direct methods (keep ready to learn more!).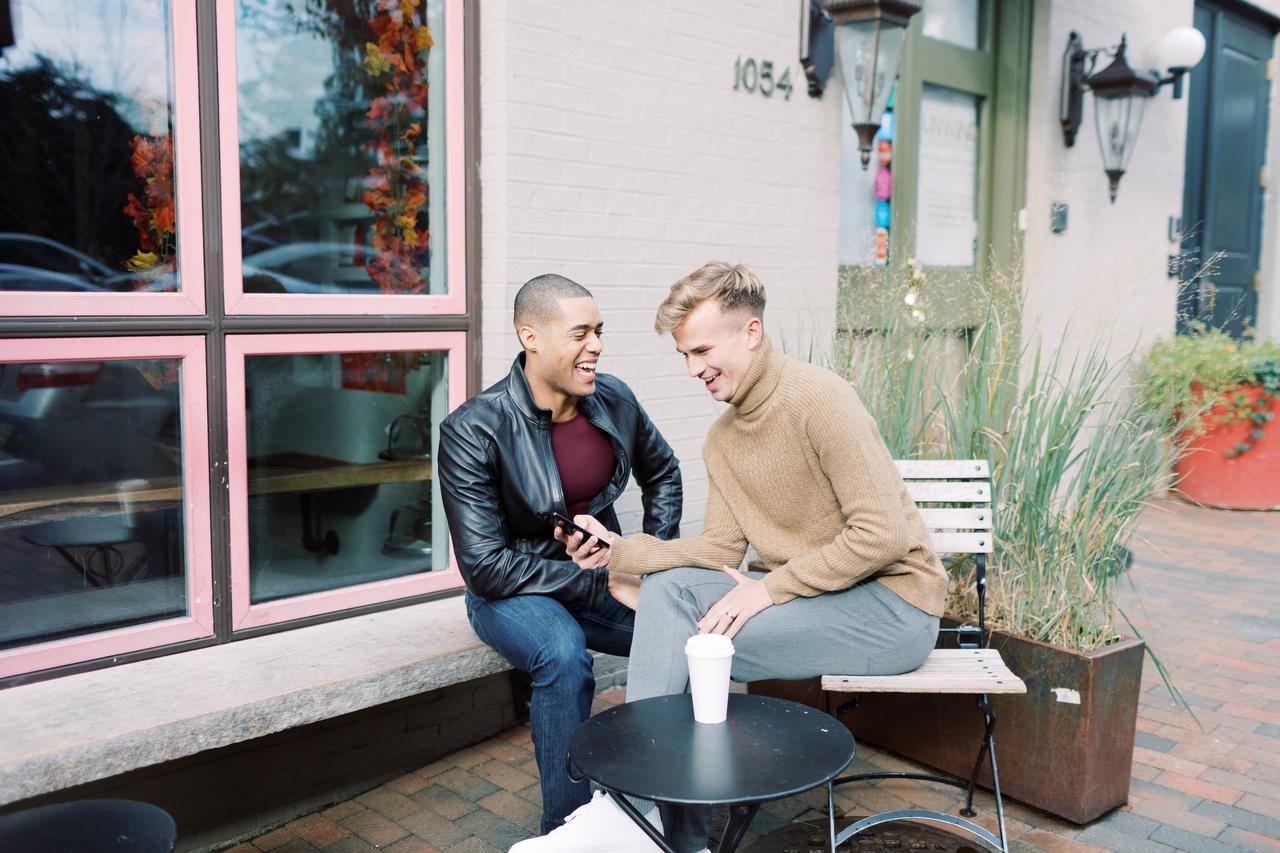 Email

Best for: Reaching out to all of your guests at once to share pre-wedding event details, wedding-day transportation information, and scheduling updates.
As your wedding day approaches, you'll likely rely on email to communicate with your guests more directly. The WeddingWire study showed that 34 percent of wedding guests prefer to receive wedding-related updates via email—so be sure you have everyone's email address, as well as their mailing addresses, on file. Invitations to such events as showers, bach parties, rehearsal dinners, and more may be sent via email—though printed invites are fine, too. A few days before your wedding, you might also email more specific scheduling information, such as when to arrive for pictures, to your wedding party members and closest family and friends. If you're providing shuttle transportation to your out-of-town guests, email is a good way to send them the details, too.
Social media private groups

Best for: Providing reminders, answering questions, and more
A private Facebook group for your wedding guests can be an easy way to communicate with your guests, provide reminders about certain events or timing, answer questions, share photos, and more. However, it only really works if all (or a large percentage) of your guests use Facebook—and they actually check Facebook frequently. If that's not the case, you can still create a Facebook group for those of your guests who use the platform, but you'll still need to use email or another method to contact your guests directly. Another idea is to create a smaller Facebook group for your wedding party members.
Text messaging

Best for: Quick messages to individuals or small groups
Text messaging is an increasingly common method of communication for weddings. In fact, the WeddingWire study showed that text messaging is the most popular method for receiving wedding updates closer to the event—37 percent of respondents prefer texting over email, social media, or phone. If you're hosting a large wedding, we actually don't recommend using text messaging to reach out to all of your guests at once (email is better for that). Instead, texting should be reserved for reaching out to individuals or a small group (like your wedding party) for quick updates and reminders, and to answer questions. Texting is also the best method of communication to use during the wedding weekend, as you likely won't be checking email or social media during this busy time.
Phone call

Best for: Dealing with tricky situations or older guests
Between email, texting, and social media, there's a possibility you won't need to pick up your phone and call your guests at all during the pre-wedding process—according to the WeddingWire study, less than one-quarter of guests like to receive wedding info via phone. However, if you're faced with a guest that's causing drama, you may need to pick up the phone and call him or her. For example, if a guest RSVPs for her kids that weren't invited, a polite but firm phone conversation is likely needed. These types of phone calls won't be fun, but they'll get your message across more clearly and directly an email or text. And if you have older guests who don't use more modern forms of communication (hi, Grandma!), you may need to call them to relay important wedding details.