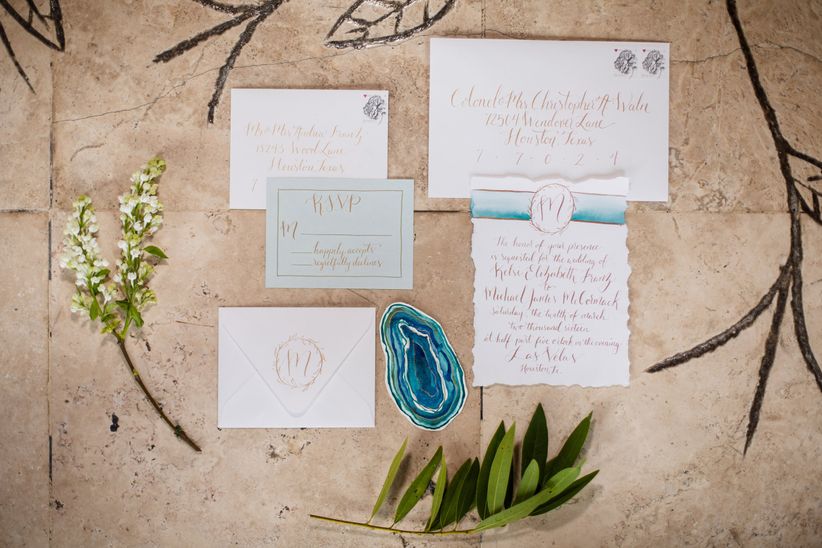 Photo: Stacy Anderson Photography
We asked our Facebook followers to share their top wedding etiquette questions, and over the next few weeks, our editors will provide answers to as many as we can. Got a wedding etiquette question we can assist with or have more thoughts on the question below? Be sure to follow us on Facebook!

Maureen asks: How [do you] communicate where you are registered for gifts if you are not having a bridal shower?

Figuring out how to share information about your gift registries can be difficult – you don't want to sound like you're directly asking for gifts, but you want to make sure you guests have all of the information at hand so you don't get phone calls and questions. While it is not proper etiquette to put wedding registry information on printed paper materials like your invitations, there is a way around this. Add information about your registries on your wedding website, and then include your wedding website URL on your save-the-date cards or invitations. That way, guests can find your registries without you directly telling them.