A Guide to Wedding Venues in Utah for Beehive State Couples
From Salt Lake City to St. George and beyond, here's what you need to know about choosing a Utah wedding venue and planning your special day.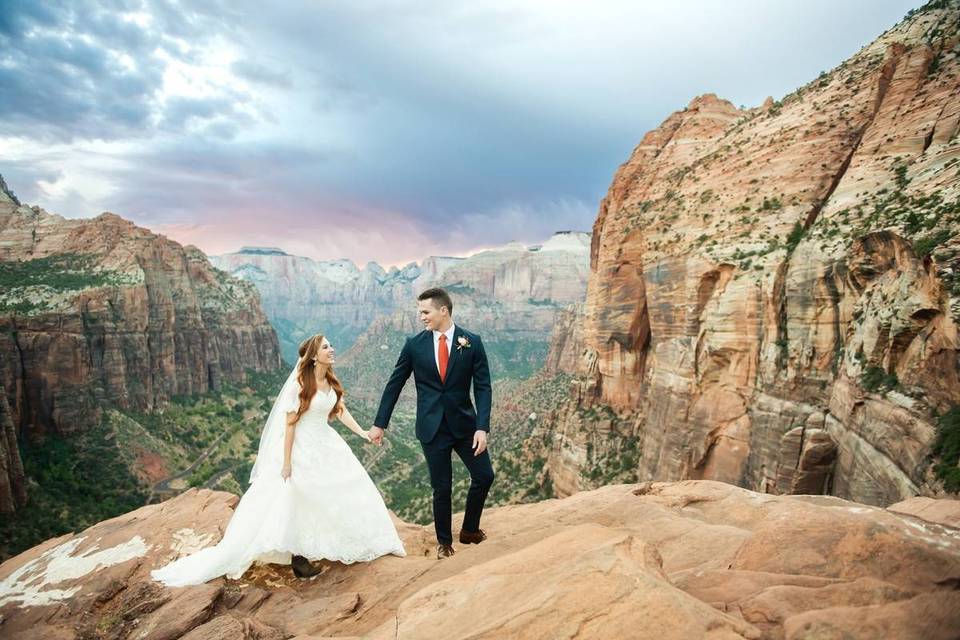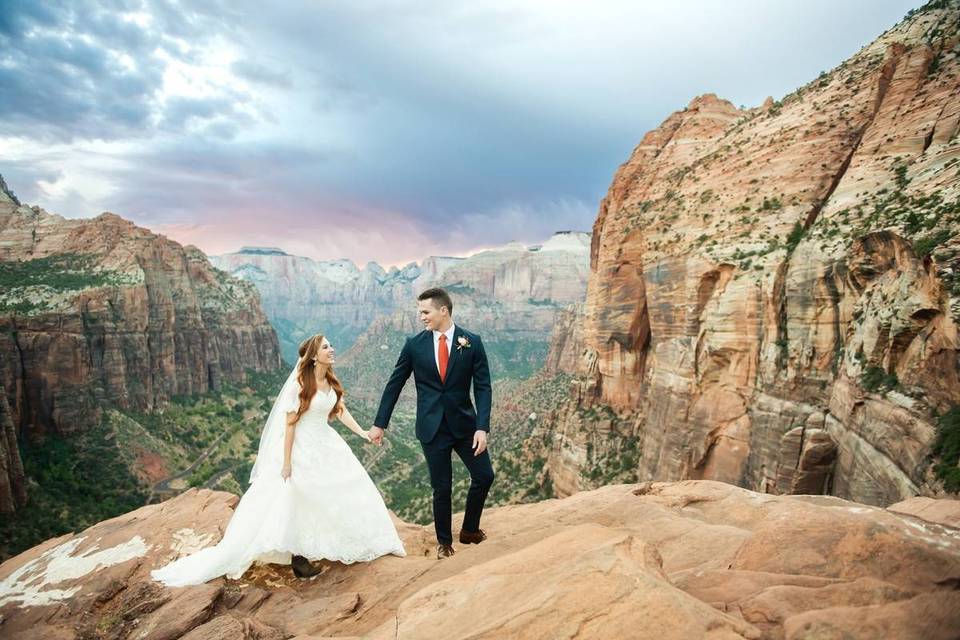 When you're planning a Utah wedding, finding your dream venue is one of the first items to cross off your to-do list. There are hundreds of amazing wedding venues in Utah, which can feel like a blessing and a curse at the same time—on one hand, you have so many locations to choose from, but on the other hand, it's hard to pick just one! To save you a little bit of time, we did the research on some of Utah's most popular wedding venues (and the hidden gems) so you can narrow down your search even faster. Below, you'll find our wedding venue recommendations and other important info to know if you're planning a Utah wedding.
Start here if you're looking for wedding venues in Utah or thinking about getting married in the Beehive State.
The basics
Before you dive head-first into researching wedding venues in Utah, one of the first things you should do is familiarize yourself with the general cost of getting married in the state. According to a recent WeddingWire study, the average cost of a wedding venue in 2019 was $10,500, but that varies greatly depending on location, time of year, and whether or not your venue is all-inclusive. As you're looking at potential wedding venues, ask about the additional services the venue provides, if any, such as in-house catering, event coordination, or decorative items. If not, you'll need to factor those expenses into your final wedding budget.
Once you have your wedding date and venue locked in, make note of any major events in town that will be happening around the same time as your wedding, since they could potentially affect your big day. Tourism season, festivals, and sporting events can all impact things such as hotel availability and traffic leading up to your wedding, so preparing ahead of time is key. For reference, some of Utah's most popular annual events include:
Spring
Tulip Festival at Thanksgiving Point—Lehi (April)
Moab Car Show—Moab (April)
St. George Art Festival—St. George (April)
Summer
Utah Arts Festival—Salt Lake City (June)
Stadium of Fire—Provo (July)
Pioneer Day—Statewide (July)
Fall
Utah State Fair—Salt Lake City (September)
The Lights at Temple Square—Salt Lake City (November)
Winter
Sundance Film Festival—Park City/Salt Lake City (January)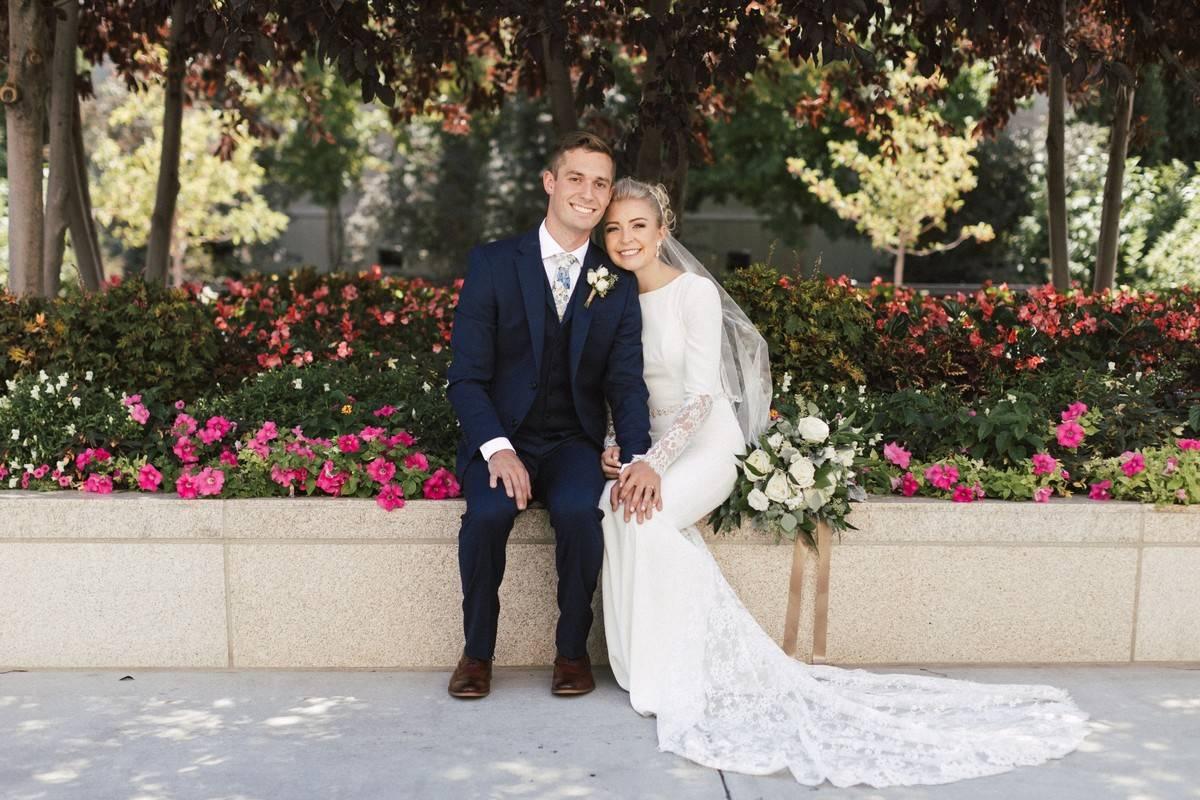 Getting there and around
Ahead of the big day, it's helpful to provide travel tips for any guests who are coming from out of town or state. Utah has seven passenger airports, the biggest being Salt Lake City International (SLC), which services major airlines including Alaska Airlines, American Airlines, Delta, Frontier, JetBlue, Southwest, and United. In southern Utah, local flights are available through St. George Regional Airport, which has direct service to and from Phoenix, Denver, Los Angeles, Salt Lake City, and Dallas.
Most out-of-town guests should expect to need a car for the duration of their stay, especially if your event venue is located in a rural area. If you're getting married in or near Salt Lake City, guests can take advantage of ridesharing options, airport shuttles, TRAX trains, GreenBikes, and electric scooters.
Weather
Any Utahn knows that the weather depends on the time of year and where you are in the state, but the upside is that Utah's diverse landscape gives you all types of choices when it comes to deciding where to get married. During the summer, most of Utah is hot and dry, but high temperatures often reach 100 degrees, especially as you get closer to the desert areas in the southwestern corner. If you're planning a summer Utah wedding, look for a venue with shelter from the sun or get married farther north in the mountains, where temperatures tend to be cooler.
In the winter, Utah is a dream come true if you've been envisioning a snowy, winter wonderland wedding. Snowfall begins along the Wasatch Range around late October/early November and reaches its peak between January and March. This is a perfect time to get married in Park City, Ogden, or as far south as Brian Head.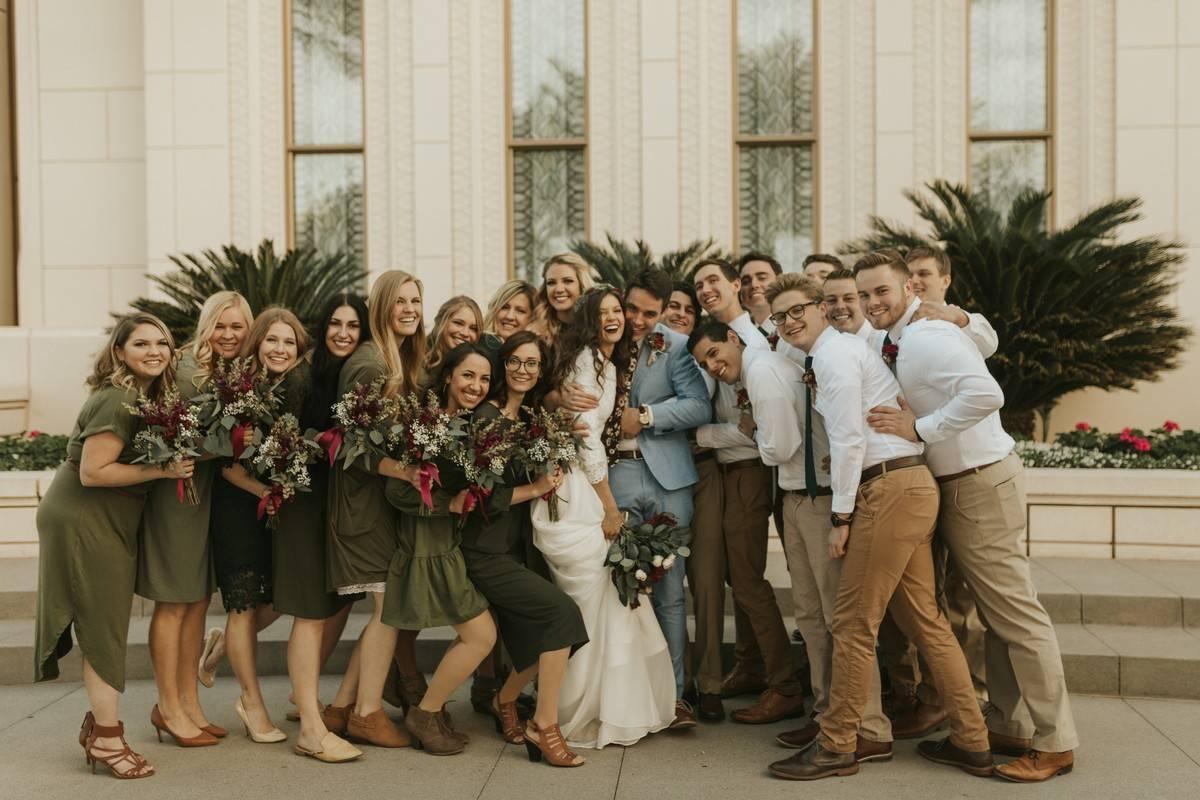 Wedding venues in Utah
One of the best things about getting married in Utah is that the state truly offers something for every couple, whether you're into cozy ski lodges, luxurious ballrooms, modern lofts, or charming antique barns.
From the snow-capped mountains of Park City to the rocky red peaks in the south, Utah has some of the most stunning scenery in the country—take advantage of it by getting married outside.
See outdoor wedding venues in Utah »
You don't have to know how to ski to appreciate Utah's majestic mountains. These backdrops are breathtaking locations for your wedding any time of the year (not just in winter!).
See mountain wedding venues in Utah »
Utah's pioneer spirit is alive and well, especially at the rustic barn wedding venues throughout the state.
See barn wedding venues in Utah »
Salt Lake City wedding venues
The state capital is home to some of the most popular wedding venues in Utah, including Temple Square, Le Jardin, Heritage Park, and Ivy House Weddings.
See Salt Lake City wedding venues »
Famous for its world-class skiing and annual film festival, Park City is one of the swankiest places to get married in Utah. Get married at one of the town's luxury resorts for an unforgettable celebration.
See Park City wedding venues »
Utah marriage requirements
Once you've researched wedding venues in Utah, you'll also want to brush up on the state's marriage laws. In order to obtain a Utah marriage license, which can be done at any county clerk's office, both parties will need to provide a photo ID and social security number. There's no waiting period once the license is issued, which means you can get married immediately, but the license is only valid for 30 days. Two witnesses over the age of 18 must be present for the ceremony.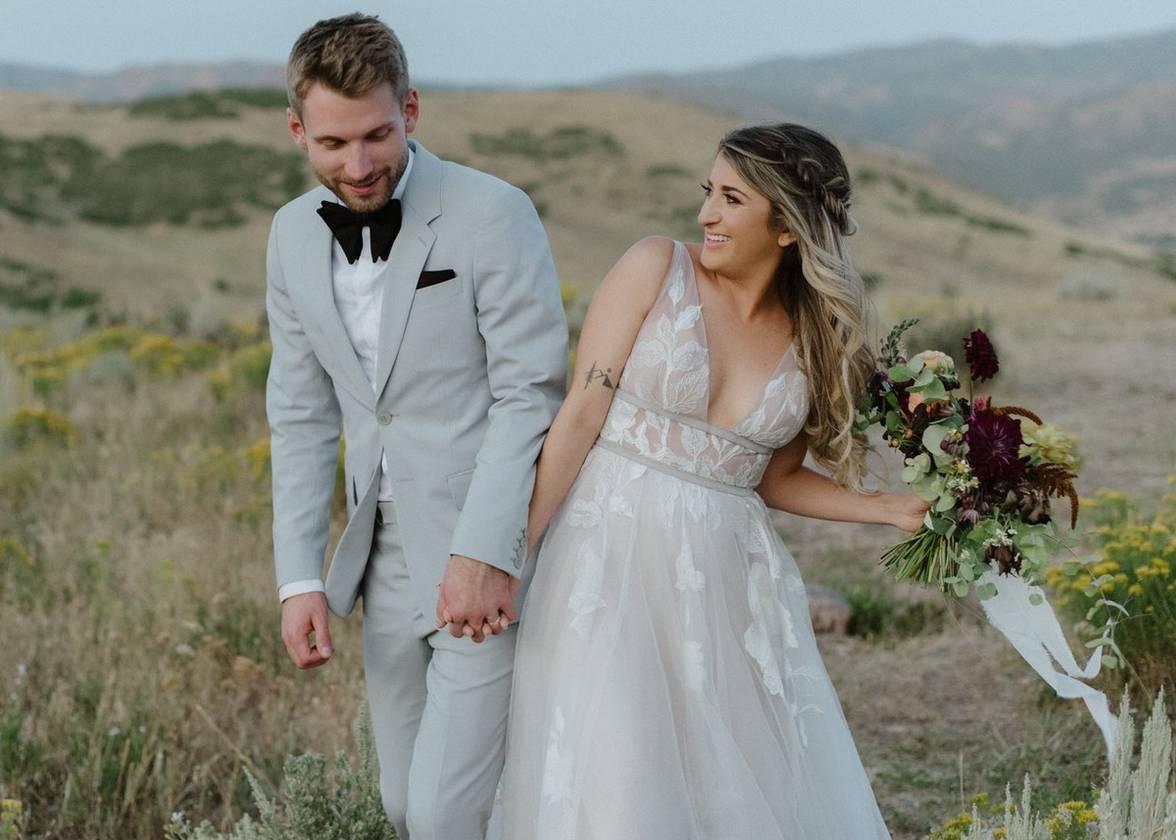 Things to do in Utah
If you live in Utah, you probably already have a long list of favorite activities. But it's helpful to give your guests some ideas about how to spend their time while they're in town, especially if they've never visited the state before. You can include your suggestions on your wedding website, along with hotel and room block information. Here's what we recommend:
Guests who are visiting for your winter wedding might also want to take advantage of Utah's famous ski slopes. If you're getting married at a ski resort, your friends and family should be able to make arrangements directly with the property (they might even be eligible for a discount—ask when you're negotiating your venue contract).
Utah is home to—wait for it—five national parks (and even more national monuments), which means that it's easy to get your fix of incredible scenery no matter where you are in the state. From Arches National Park near Moab to Zion National Park, Bryce Canyon, and Grand Staircase-Escalante, these famous parks are year-round attractions and family-friendly options for guests with children.
As the site of the 2002 Winter Olympics, Utah is no stranger to competitive sports. The Olympic Park, which is located about 28 miles east of Salt Lake City, is now used as a training center, but it's also open to visitors. Biking trails, ziplining, rock climbing, and an alpine slide are just some of the park's activities. In Salt Lake City, your guests can catch an NBA game, soccer match, or scout hopefuls at a minor league baseball game. For anyone who's into outdoor recreation, backpacking, cycling, bouldering, and golfing are all popular throughout the state.
Museums and cultural sites
For guests who want to make their trip to Utah an educational experience, you can recommend any of the major historical sites and noteworthy museums located throughout Utah. Some of the most popular attractions include Fremont Indian State Park in Sevier, Dinosaur National Monument in Jensen, Frontier Homestead State Park in Cedar City, and the National History Museum in Salt Lake City.
Utah wedding inspiration