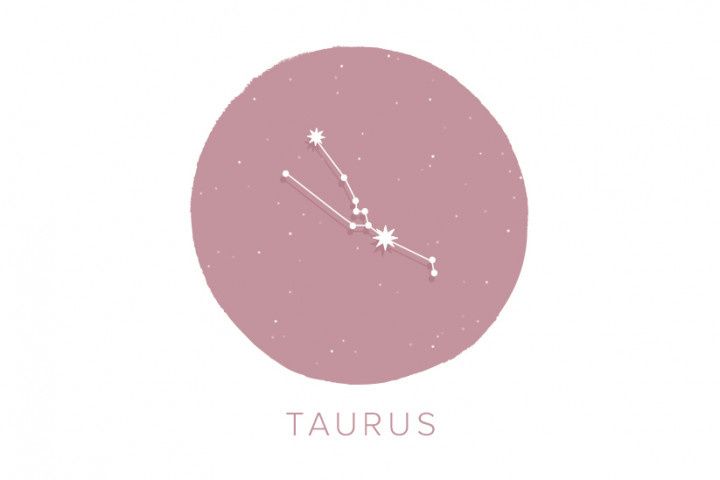 In some ways, you're full of contradictions, Taurus. Represented by the domineering and steadfast bull, ruled by the charming and loving Venus and seeker of fortune above all, no one would ever call those born under this constellation simple. When it comes to getting married, your Taurus horoscope will draw you to classic, unfussy luxuries that will stand the test of time — no flimsy, of-the-moment trends for you!
During your engagement, many of your Taurus traits will help you plan the perfect wedding, including your organization and ability to stick with a task until it's finished. But, some of your sign's characteristics might stand in the way of executing your wedding vision, like your tendency to be very stubborn and frugal to the point of being cheap, while still expecting the best quality of everything. Your partner and buddies who know you best will definitely help you to regain perspective when these Taurus traits come out.
Here's your Taurus horoscope (April 20-May 20) for your upcoming wedding, from when you know you've found the best partner to where you should jaunt off for your honeymoon.
It's no coincidence that your sign's symbol, the bull, is associated with the stock market and wealthy traders. Your Taurus horoscope is always searching for security by storing up as much cash as possible. It can be difficult for you to make yourself vulnerable to someone else by sharing your coffers, so when you're ready to split the money, you've found your partner for life.
As an earth sign, you generally abhor the frivolous, so a grand gesture proposal might bore you (at best) or offend you (at worst). You'll feel more like yourself when you get to the tangible things: Taking the steps to make your engagement ring part of your family fortune by insuring it and adding it to your will, because, of course, you already have one.
Much like your Taurus personality, you want your diamonds front and center without too much fanfare, so a traditional cushion-cut solitaire will be right up your alley. This engagement ring style is functional enough for everyday, while an eternity band adds just enough sophistication for your Venusian sensibilities. Best of all, it's timeless and a reasonable investment for the long haul.
Your Taurus horoscope will draw you to a classic wedding dress style, like a ball gown silhouette or universally-flattering A-line. You're not generally a fashion risk-taker, and your wedding day isn't the time to switch things up, Taurus. A classic gown will allow your beauty to shine and ensure you're 100 percent comfortable.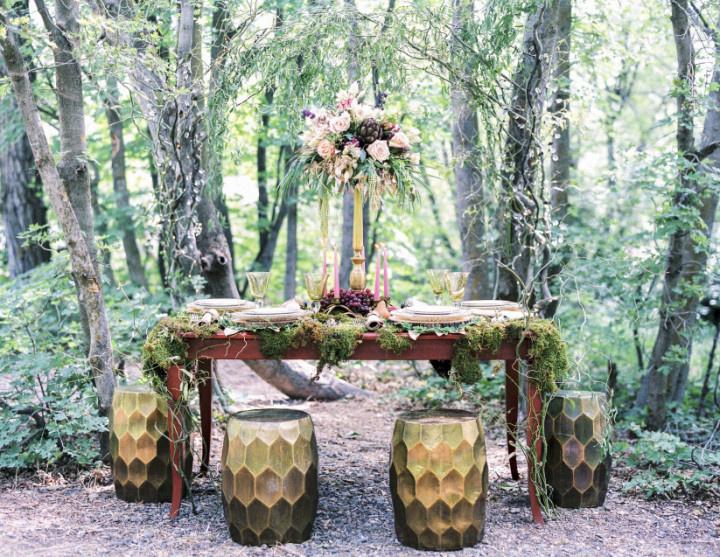 Trends aren't really something you dabble in, Taurus. As a fixed earth sign, you like things that are tried and true, but enchanted woodland details, one of the year's biggest trends, will feel very familiar to you already. Grounded and appreciative of nature, the lush, romantic vibe of roses and moss will speak to your knack for living well in a very practical way.
Enliven your Taurus traits with a neutral, earthy color palette of browns, greens and creams that are evocative of nature. Your Taurus horoscope will call for a palette that communicates your down-to-earth, resourceful, but stylish nature.
When it comes to selecting a wedding venue, you'll want one that's already decked out in colors, patterns and textures that beckon you, so you won't have too many details to worry about. That's why your Taurus horoscope will likely include a historic home wedding venue, or something similar. Classically beautiful, but down-to-earth, these venues offer great design and décor you can easily build on.
A Taurus wedding cake has to taste good (because, rational), but also needs to be drop-dead gorgeous (because, Venus). Enter a decadent naked cake, layered with buttercream and embellished with multi-functional fresh fruit. Taurean perfection!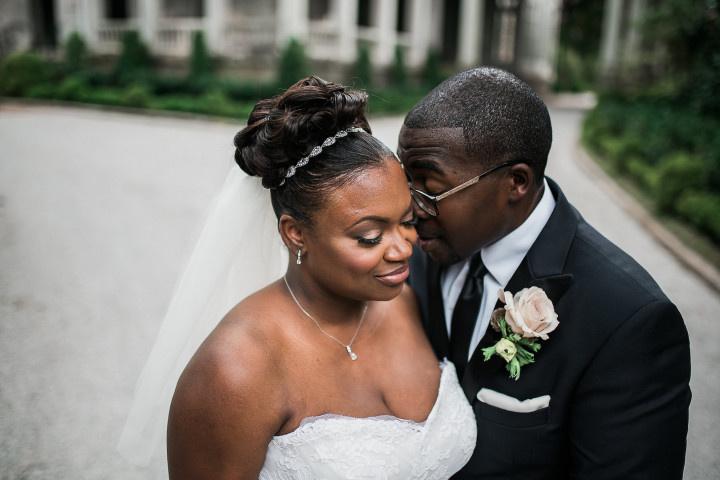 Recall some of your most endearing Taurus traits with regal gathered curls on your wedding day. With your penchant for the good life, you'll need your hair off your face for a night of serious dancing, so this style is sups practical. It will also fit well with the glamourous fête of a wedding you're no doubt planning for your friends and family.
Charming and elegant, you'll want a wedding fragrance that's as rich as you are. Go for a scent with soft Oriental notes of incense or amber to help you feel like your most Taurus self on your big day.
Try this: Armani Prive Oud Royal
Wine is the perfect libation for those born under the Taurus constellation, and this aged treat is many Taureans drink of choice. Romping in the vineyards of Napa Valley, sampling various wines then relaxing at a lavish spa or B&B is the perfect vacation to invigorate any Taurus after a long year of wedding planning.