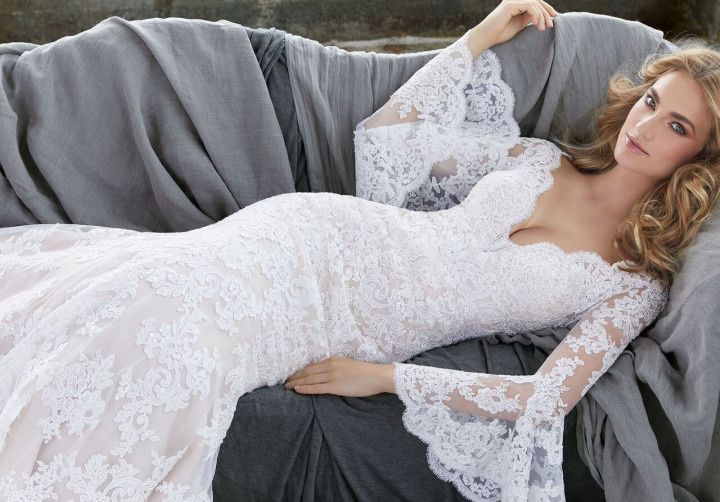 Calling all star crossed brides-to-be! If you're an astro lover and are trying to find your dream wedding dress, we've got you covered. We paired up with Morilee by Madeline Gardner to see what the stars have in store for your ideal wedding dress style.
Find your dream wedding dress style based off of your zodiac sign below.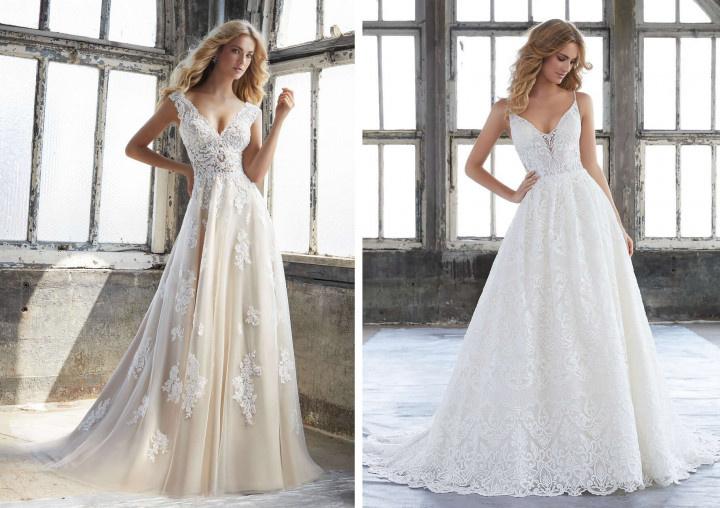 Fire Signs: Aries | Sagittarius | Leo
Wedding Dress Style: Trendy
Aries, Sagittarius and Leo are all ruled by the fire element—meaning their fierce (and fiery) side should definitely be seen in their wedding dress style. Fire signs are trend setters who like LOVE original style—so we think they can be bold when it comes to what they'll wear walking down the aisle. Known for being fearless leaders in life, people who fall under the fire element group will love a wedding dress that's current, fresh and filled with eye-catching details. We suggest trying something with fashion-forward designs, such as a gown with a pop of color or a dress covered with three-dimensional appliques #swoon. Fire signs hate to feel like everybody else, therefore they should wow their guests on the big day with a trendy wedding dress style—don't you agree?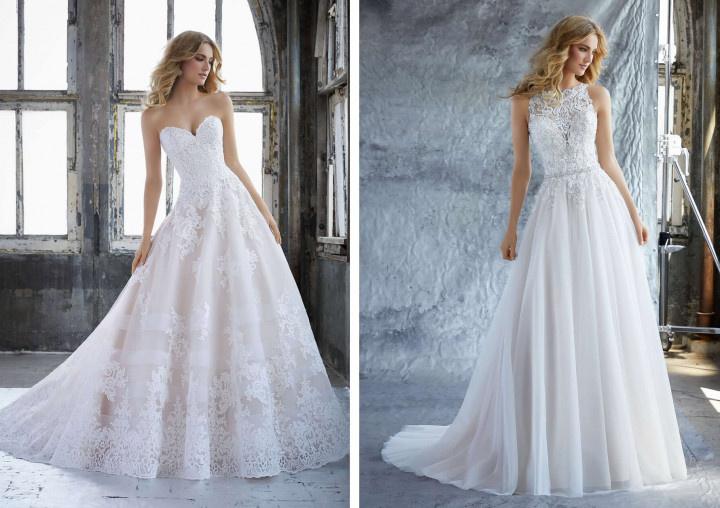 Earth Signs: Taurus | Virgo | Capricorn
Wedding Dress Style: Classic
Earth signs Taurus, Virgo and Capricorn are known to be grounded signs that tend to be more conservative or practical when it comes to what they wear. Since they prefer not to be risk-takers in their fashion choices we think they would be most comfortable in a beautiful and classic wedding dress style. A ball gown silhouette or a crystal embellished A-line would definitely match their "down to earth style" and make them feel confident on the big day. A classic wedding dress style will also give off a dreamy fairytale vibe that earth signs totally adore.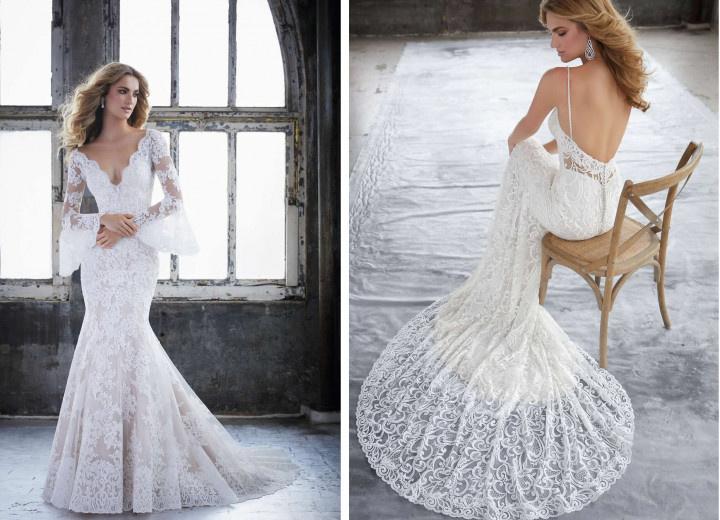 Air Signs: Gemini | Libra | Aquarius
Wedding Dress Style: Boho Chic
Zodiac signs that are grouped under the air element can definitely be torn when choosing their wedding dress style. Their indecisive nature makes it hard for them to choose just one look, therefore we think a mix of two styles will be the best choice for these signs. A relaxed boho look paired with a sophisticated and chic design (like lace or embellished detailing) will make their wedding dress dreams come true. Air signs are also all about motion, so a dress with big bell sleeves or light weight fabric will create a flowy (and airy!) look that they so crave.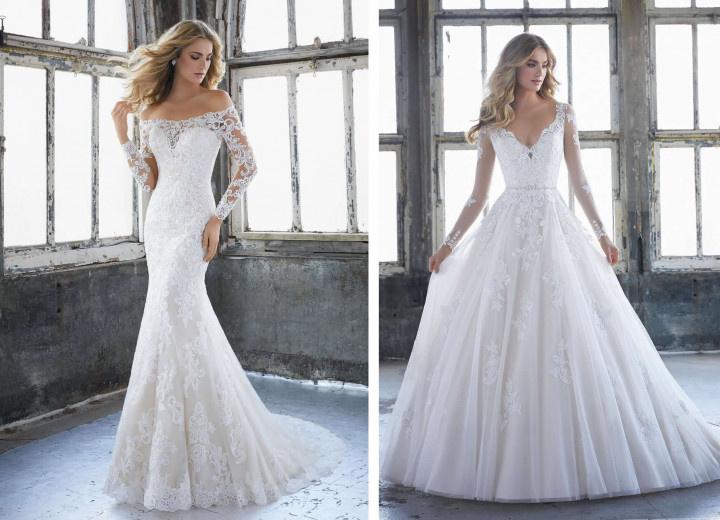 Water Signs: Cancer | Scorpio | Pisces
Wedding Dress Style: Romantic
Ruled by the water element Cancer, Scorpio and Pisces signs are often in-tuned with their emotions—so what would be more fitting than wearing a romantic wedding dress style on THE most romantic day of their life. Water signs love to dress how they feel, so donning a gown that oozes romance and has feminine touches—like an off-the-shoulder neckline or illusion lace detailing—would totally fit their intuitive style. These signs are also very sentimental so we definitely think they can add a few vintage details (like heirloom accessories) to their overall look.