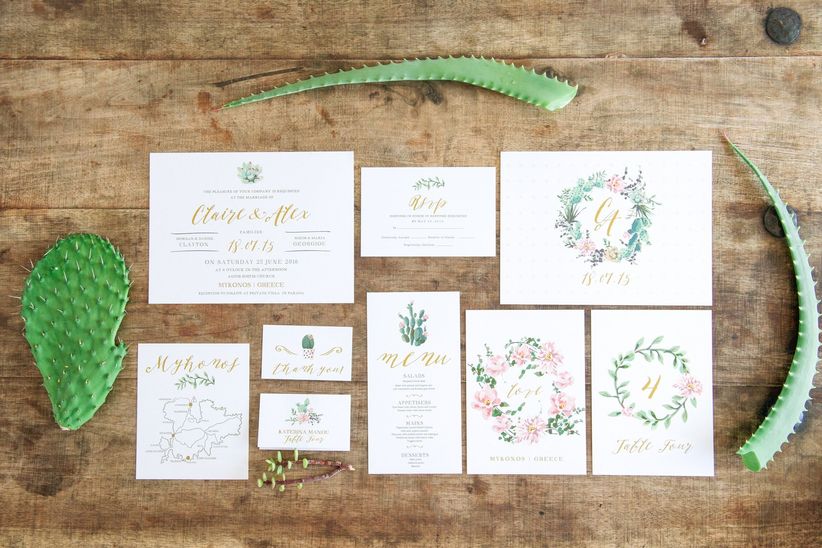 Photo: Cast Expression Photography
There are lots of factors to take into consideration when you're setting a date from your wedding. However, issues do tend to arise, so it's important to know how to handle them when they do!


My sister just found out she's pregnant – and due on my wedding day! It's too late for me to change the date. What should I do?
This is a tough one, but first, you'll have to accept that there's a possibility that your sister may not be able to attend your wedding. We understand, it's not an easy thing to do. However, especially if you're getting married locally, there is a possibility that she will be able to come, even if just for a little while. You'll have to be flexible and make some decisions at the last minute, but don't spend any time criticizing your sister for "poor planning" or "trying to steal your thunder." This is an exciting time in both of your lives, and how wonderful that you're experiencing them at the same time.

My cousin is getting married – and she just set her wedding date for the week before mine! Is there anything I can do to stop her?
Not really. Hopefully you've sent out your save-the-dates already so your guests have already marked their calendars for your wedding, but if not, try to send those cards out ASAP! If any of your guests gripe about two weddings so close together, just smile and say: "What a wonderful coincidence!" – even if that's not necessarily how you feel. Your nearest and dearest will come to your wedding no matter what, so don't spend too much time worrying.

I'm getting married on a Sunday, and some of my guests are telling me how inconvenient my wedding date is! I gave everyone plenty of advance notice to avoid any problems, but still! How do I handle this?
It's not appropriate for your guests to question your wedding date to you directly, especially because you're not going to change it! Just smile and say, "Well, we'd be delighted if you could celebrate with us" and leave at that. Remember that those important to you will be there with smiles on their faces, whether it's on a Sunday, a weekday, or in the North Pole! You're marrying the one you love, and that's the most important thing – no matter what day of the week you choose!

When should I build my wedding website?
As soon as you've set your wedding date, you can start working on your wedding website. It's a really helpful tool for your guests, so be sure to update it as you figure out more details about your wedding celebration.