Why You Should Totally Consider a Weekday Wedding if You're Rescheduling Due to COVID-19
If you've had to reschedule your wedding due to COVID-19, a weekday wedding might be a good option if you still want to hold your event this year. Here's why.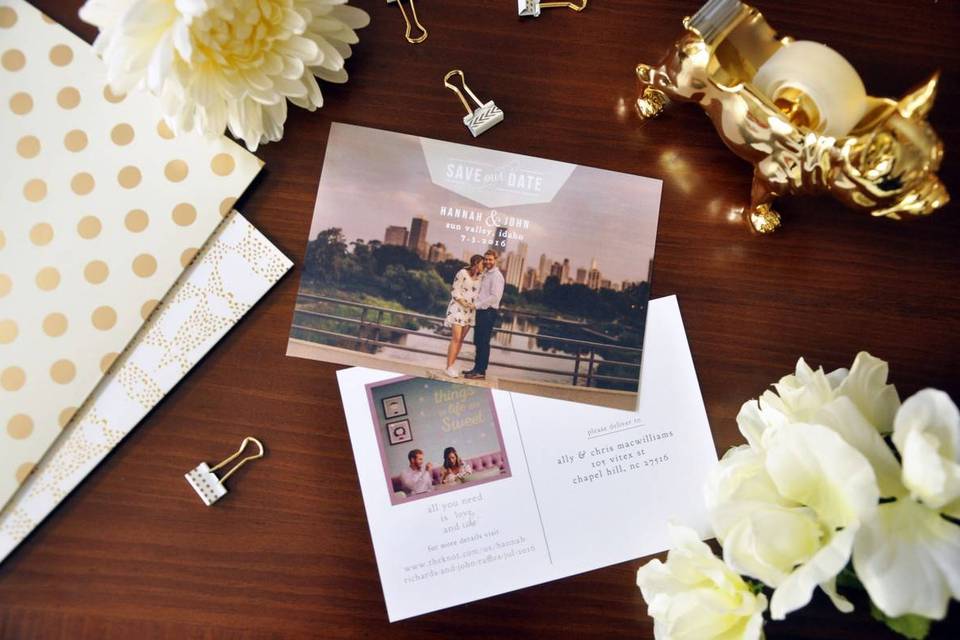 If you're rescheduling your wedding due to the COVID-19 pandemic, you're probably running into the same issue as many other couples—finding a new date for your event. If you're okay with pushing your wedding back a year or more, you may have an easier time finding a weekend date when your vendor team is available. However, you might find that weekends are filling up quite quickly and hosting a weekday wedding might be among your only options. To this we say: Go for it! There are lots of reasons why weekday weddings are even better than weekend weddings (take that, Saturday!).
You can have your wedding sooner.
Here's the thing: If you're set on having a Saturday wedding, you might have to wait until next year to score a date when your vendor crew is available. But if you really want to get married, like, yesterday, a weekday wedding allows you to host your event this year. Not only is that good for your morale, it's also good for your vendors, whose businesses will likely suffer during the COVID-19 crisis. If you're able to get married and therefore, pay your vendors, this year, it will help give your pros' businesses a much-needed boost.
Your vendor team is more likely to be available.
Then there's the other issue—your vendors' availability. Your vendors will likely start getting busy come fall with previously-booked events (October is the most popular month for weddings, after all!), so finding a Saturday when your whole team is still free is going to be tough if you're rescheduling your wedding due to COVID-19. But for a Monday or Friday wedding? Chances are their schedules will be pretty open.
Yes, your VIPs WILL show up.
You might be concerned about your loved ones not being able to attend your wedding if it's held on a weekday. Well, worry not. Given the circumstances of your postponement and the fact that you're rescheduling your wedding due to COVID-19, your guests are going to make every effort to celebrate with you, especially if you give them enough notice and are taking appropriate safety measures. And even if certain friends or family members can't attend, there are ways to virtually include them (live streaming your ceremony, for example).
You might score some savings.
Some vendors do offer lower pricing for weekday events, since those tend not to be super-busy times. While we certainly can't guarantee that all of your vendors will offer discounts, there's a greater possibility some will if you're switching to a weekday.
They're ideal for hometown weddings.
If you're hosting a wedding in your hometown and only a few of your guests will be traveling to the event, you should definitely consider a weekday wedding. If you plan your wedding for the evening, your guests may not even have to miss work to attend.
You can host a more laid-back celebration.
Couples who want their wedding to feel relaxed and intimate might actually prefer a weekday wedding. Weekday weddings are often simpler events, without tons of late-night raucousness, so if a "micro wedding" or a less rowdy celebration is more your speed, go for a weekday.
Adding extra activities is an option.
Did you know that 11 percent of weddings take place on Fridays (according to the WeddingWire Newlywed Report)? If you're considering a Friday event, the celebration doesn't have to end with your wedding! Host some low-key activities on the following day to keep spirits high. You can host a morning-after brunch on Saturday, followed by a trolley tour of your city, a fun scavenger hunt, a group hike, whatever suits your style! And if you're having a Monday wedding, you can host these extra events before the big day. Even though you may not be able to celebrate your actual wedding on the weekend, you can still enjoy your guests' company in many other ways.