A Guide to Phoenix Weddings & Getting Married in Arizona
The Valley of the Sun is a gorgeous and culture-rich region to host a wedding, but you'll need to cover off on lots of details before getting married in Arizona.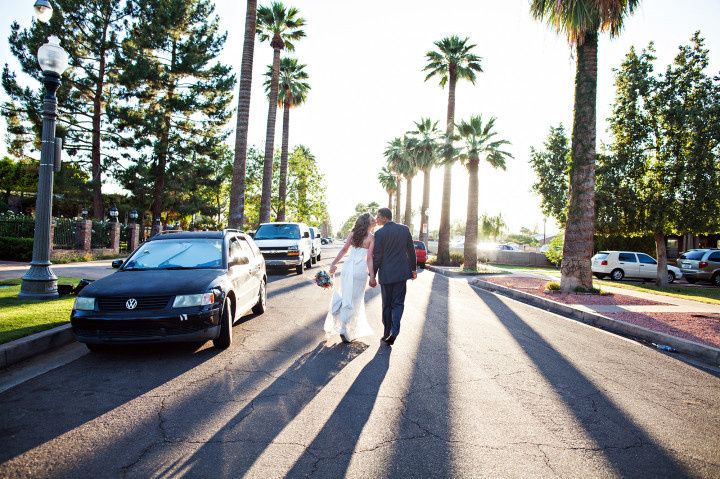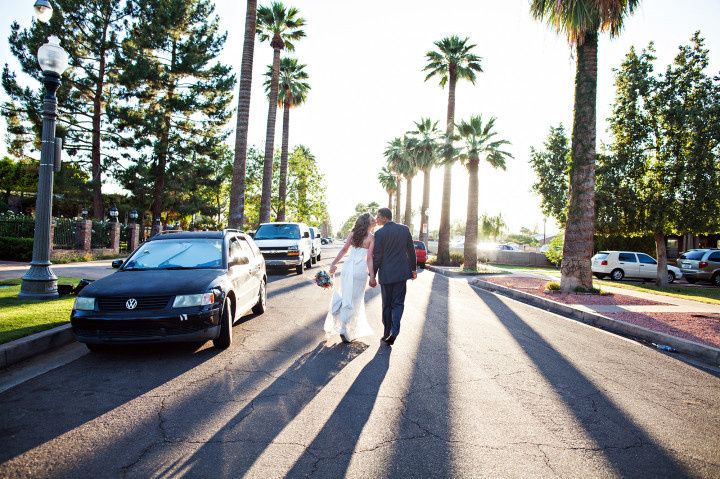 So you're considering the Valley of the Sun for your wedding ceremony? Luckily for you, Phoenix weddings are among the most gorgeous thanks to the bountiful natural beauty of the region. Whether you were born-and-bred in the area or thinking of getting married in Arizona for the ultimate destination wedding, there are lots of things to consider before jumping the broom in the Grand Canyon State.
Everything you need to know about Phoenix weddings and getting married in Arizona.
The Basics
Many couples getting married in Arizona choose to wed in the metropolitan area surrounding Phoenix, so Scottsdale, Paradise Valley, Mesa, Glendale and other locations in Maricopa County are popular locations. Thanks to Arizona's warm desert climate, lots of Phoenix weddings take place outdoors amid the mountains, but there are just as many beautiful indoor locations to wed as well.

March is the most popular month for Phoenix weddings. Most couples in the Valley of the Sun hire about 12 wedding vendors, invite about 110 wedding guests and enjoy a 13-month engagement period.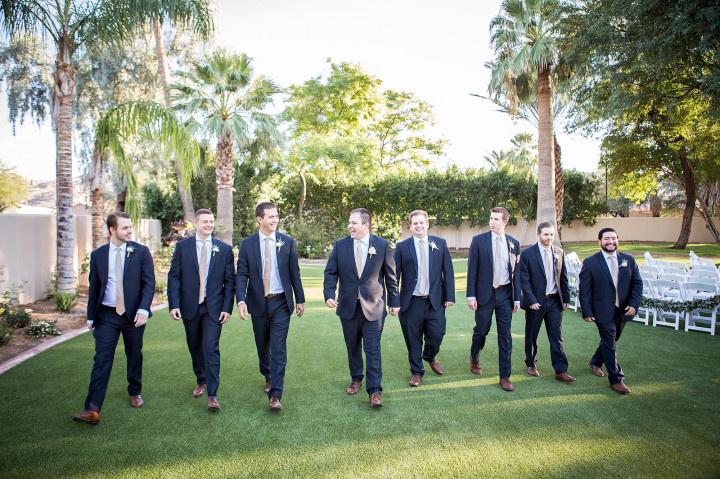 Venues for Phoenix Weddings
The perfect wedding venue is really the start to achieving all of your wedding vision dreams. Whether you want to incorporate some of the coolest wedding trends or stick with the classics, your venue is the backdrop to your color palette, floral designs and attire.

All of that said, beginning the hunt for your venue can be a daunting task. You'll want to be sure you know how many guests you're inviting and your budget. (Pro tip: Your venue and its accoutrement like catering should account for about 50 percent of your total budget.)

Here are some of our favorite venues for Phoenix weddings:

Phoenix Zoo: We'll forgive you if the zoo isn't the first city landmark you think of for hosting a wedding, but this delightful gem should definitely be on your radar. Phoenix Zoo offers 15 distinct event spaces for animal lover couples to choose from, each with its own allure. Learn more about Phoenix Zoo »

Bella Rose Estate: South Mountain and the San Tan Mountains shroud this Chandler, Arizona wedding venue in chic desert bohemian realness. Appropriately named, this outdoor venue is awash in gorgeous red roses along with two waterfalls, stone water fountains, adobe arches and a classic gazebo. Learn more about Bella Rose Estate »

El Chorro: Thousands of square feet coalesce to form this showstopping wedding venue in Paradise Valley, Arizona. Backed by both Camelback and Mummy Mountains, the expansive wedding lawns of this property feature pretty sick desert views. For couples looking for a banquet hall experience, El Chorro also offers a host of indoor pavilions for ceremonies and receptions. Learn more about El Chorro »

Tlaquepaque Chapel: There's no shortage of delightful wedding chapels for Phoenix weddings, but Tlaquepaque (pronounced "T-lockey-pockey") is pretty special. Modeled after a quaint, Mexican village chapel, it's an intimate space that seats just up to 45 weddings guests. The most fun part, though, is the church bells that will ring to celebrate your brand-new marriage. Learn more about Tlaquepaque Chapel »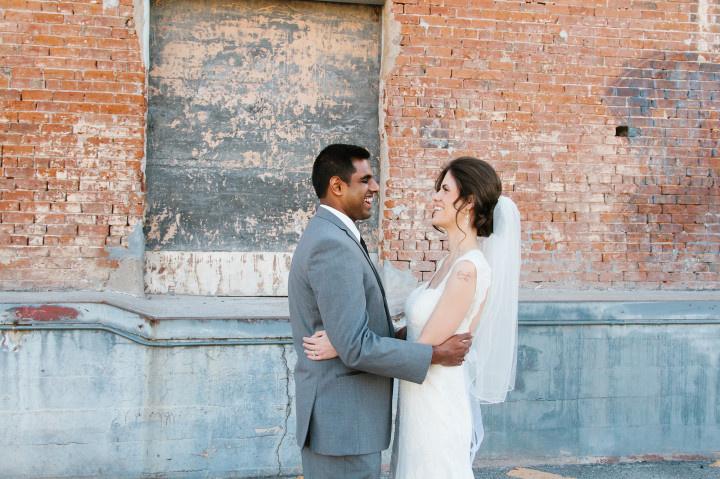 Guest Travel & Accommodations
Those who are getting married in Arizona will want to create a great experience for your out-of-town guests by adding a section to your wedding website with travel, accommodations and sightseeing information. Most likely, you'll want to direct travelers to fly into Phoenix Sky Harbor International Airport, which is just three miles southeast of the city. If your wedding will be held further south, you can also suggest Phoenix-Mesa Gateway Airport, about 20 miles southeast of the city.

Even if you're not hosting your wedding at a hotel, consider a hotel room block for your guests who aren't local. Your guests will also be in a central location, making it that much easier to arrange transportation to and from the venue, if needed.
Marriage License
If you're wondering how to obtain a marriage license for Phoenix weddings, it's pretty easy. You don't have to be a resident of the state of Arizona, but you and your partner will need valid government-issued ID (like a drivers license or passport) to apply for a marriage certificate. Two witnesses and the officiant will also have to sign the license. There is no waiting period, but the license does expire 12 months after you receive your marriage license.
Changing Your Name in Arizona
If you're getting married in Arizona, one of the biggest decisions you'll need to make is if you and/or your partner will be changing your name after the wedding. To do so, you'll need to decide before getting your marriage license—your new last name will be noted on your license, which you can then submit to the Social Security Office via mail. After this, you can head to the Department of Motor Vehicles to get a new license. You'll also want to let your employer know of your name change, credit card companies, and more. If this all sounds a bit overwhelming, visit HitchSwitch, an online service that can handle most of your name change paperwork for you.
Weather
There's a reason why spring weddings are the most popular for those who are getting married in Arizona — it's one of the most pleasant seasons in this desert valley where three-digit temps are common.
The average temperatures in March are a springy 76 degree high and 52 degree low; April sees a high of 85 degrees and a low of 58 while May gets up to a 94-degree high and 67-degree low.
Summer is arid, but sweltering with an average high of 105 and average low in the low 80s during June, July and August.
Temperatures start to drop in Fall: September's high/low averages are 99/75; October's are 88/63 and November's are 75/50.
The Winter months (December, January and February) see highs in the high 60s and lows in the mid 40s.
Arizona Real Wedding Inspiration
As you narrow down the particulars of your Phoenix wedding, it always helps to how real couples styled their nuptials.
Disclosure: This post contains affiliate links, some of which may be sponsored by paying vendors.