The 7 Biggest Wedding Website Mistakes Couples Make
Wedding website mistakes can cause confusion among your family and friends. Here's how to make sure that your website is totally clear and helpful.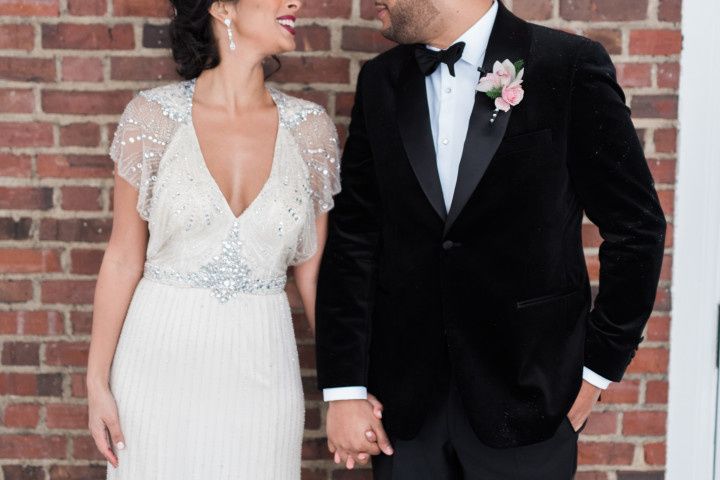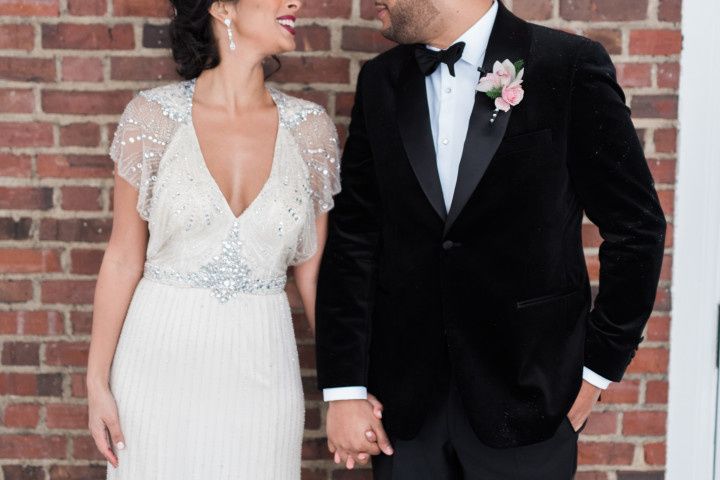 Photo: Erin Lane Photography
These days, setting up a wedding website before your big day is a no-brainer. It's an essential command center for your guests where they can find information about your wedding—from the date and time to the location, your registry, travel details, and much more. If you use a wedding website template (like the free ones on WeddingWire), the creation process is sure to be a breeze — but there are still a few no-no's when it comes to the information to include.
Check out our list of wedding website don'ts to help avoid any confusion or drama!
Sharing too much personal information
We don't recommend including your email address or phone number on your wedding website—particularly if the site isn't password protected. We all know the dangers of putting too much personal information on the Internet, and the same holds true for your wedding website. Instead, create a contact form so guests can easily reach you with questions—but without broadcasting your personal deets to the world.
Giving away wedding "secrets"
It may be tempting to share the nitty-gritty details of your big day on your wedding website—from the full menu to the bridesmaid dresses to your first-dance song—but don't go overboard. Part of the fun of attending a wedding is that element of surprise, so don't spoil it by putting too much on your site. Your guests just want the basic, need-to-know details, so keep the rest to yourself (for now)!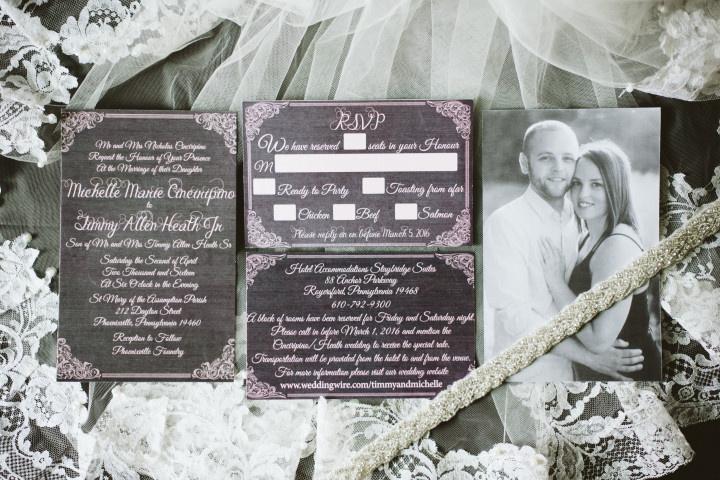 Photo: Kristland Lee Photography
Leaving out important information
Once you set up a wedding website and share the address with guests, you have committed to providing at least the major, super-important details on your site. While there are certain fun features that you can include on your wedding website (online RSVP and song request form are great examples), you can just stick to the basics if you'd prefer—but no one wants to see an empty shell of a wedding website. When it comes to information to include, make sure you've answered these eight questions:
Who is getting married?
When is the wedding taking place?
Where is the wedding?
How do I get there?
If I'm from out-of-town, where should I stay? Are there room blocks set up at hotels near the venue?
Is there anything else super-important about this wedding that I need to know?
How can I reach the couple in case I have specific questions?
Including inappropriate content
Remember that your wedding website will likely be viewed by all of your guests—and if it's not password protected, random lurkers, too. So while it's totally great to personalize your wedding website, it's probably not the best place to share potentially embarrassing details, roast your wedding party members, or post photos you don't want the world to see (no one needs to see your drunk spring break pics). If you wouldn't want your boss to see it (even if he or she isn't invited to your wedding!), don't include it on your wedding website.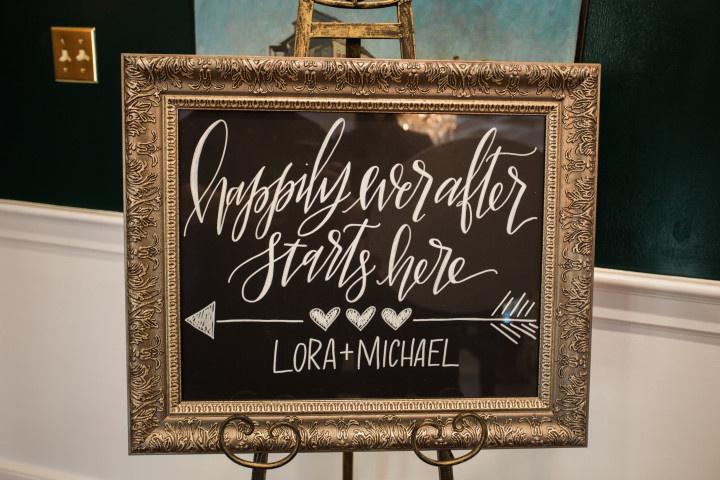 Photo: Fritz Photography
Inadvertently inviting people to "private" events
You don't have to invite your entire guest list to events like your shower, bachelor or bachelorette party, or rehearsal dinner—but if you post the details about these events on your wedding website, some guests may think they're actually invited! Invitations for these pre-wedding events should be sent under separate cover, and the details not included on your wedding website to avoid stirring up trouble with the rest of your guests.
Setting it, and forgetting it
Once your wedding website is created, don't forget about it! You should check your wedding website from time to time, and be sure to update it if anything changes. Your website is of no use to anyone if the details are wrong or if important information is omitted. For example, if the time of your ceremony changes—make sure it's updated on your website! Or, if you decide to provide transportation from the guest hotels to the ceremony, be sure to add that to the website or no one will know about this extra amenity.
Not sharing your wedding website widely.
Every single one of your guests should be aware of your wedding website—whether or not they choose to use it is up to them. Include your wedding website's address on your save-the-dates or on a separate insert of your invitation. If your guests don't know about your wedding website, you're likely to receive many more calls and emails with questions—not exactly what you want in the months leading up to your big day!
Disclosure: This post contains affiliate links, some of which may be sponsored by paying vendors.