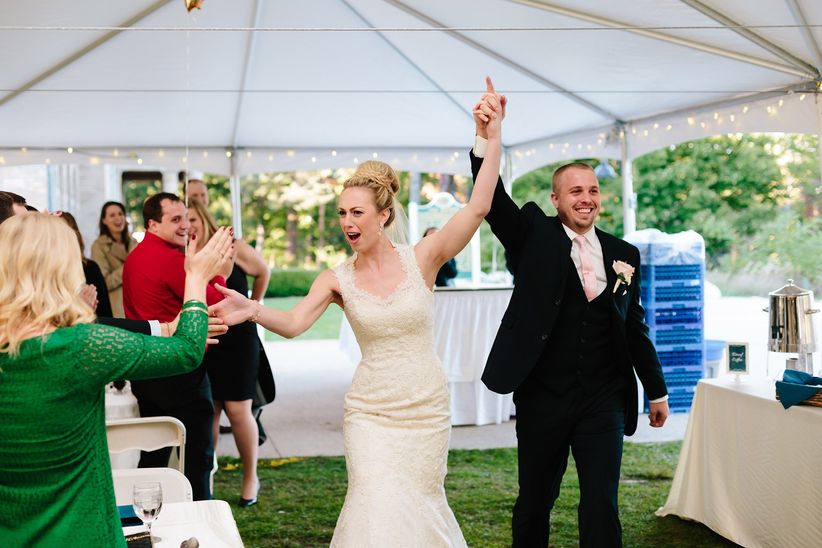 Photo: Studio Phrené
No matter how you plan it, your wedding day will be absolutely magical. But if you're looking to break the norm—and really wow your guests—you might want have a few tricks up your sleeve.


From spiking dessert to an exit with a boom, these 12 wedding surprises will awe your family and friends—and give them something to talk about for years to come.
A Costume Change
Of course you've spent a lot of time finding the dress, but what if you actually fell in love with two? Consider a mid-party wardrobe change, either post-ceremony or post-first dance. Go the extra mile and get your new spouse involved too! When it comes to your dress,
consider a convertible dress with a skirt
that comes off to reveal a shorter ensemble, or change into a new frock and some comfy wedge sneakers built for dancing. For the guys, swap the suit and tie for a fun blazer instead.
Busting a Move
Want your wedding to go viral? There's no surer way than a really good
choreographed number
. And the planned number doesn't have to be during your first dance, either. Put on a show with one of your parents, your bridal party, or even organize a flash mob with a small group of friends.
Inventive Escort Cards
Place cards may tell guests where to sit, but they're often the most overlooked piece of the wedding puzzle. No more! Turn your escort cards into memory-makers with inventive takes from the glasses of champagne with labeled stirrers to succulent planters that double as wedding favors.
The New Photo Booth
Why stop the action with a still photo when you can keep the party going with a GIF generator? This new take on the
photo booth
will capture short videos of all your guests—and make for an awesome video compilation you can savor and laugh at for years to come. Design a cool background and offer a few props to inspire your guests for their 3-seconds of fame.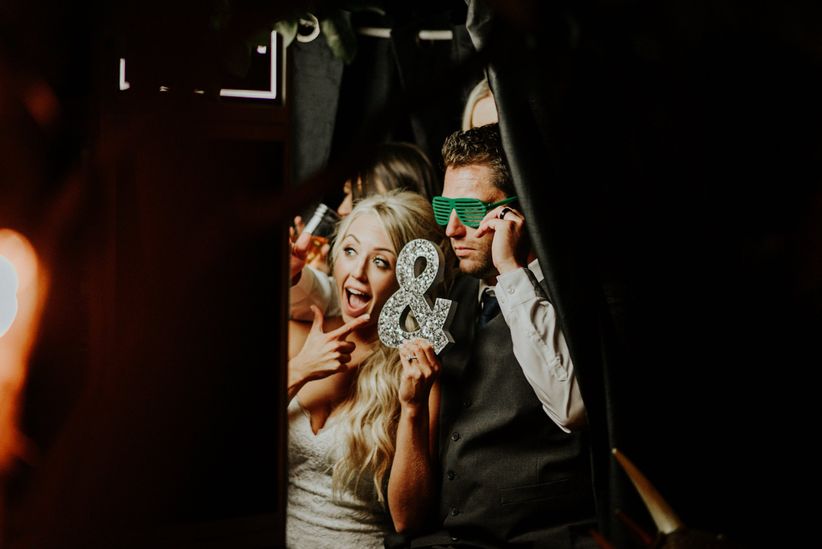 Photo: Matthew Lim Photography
Shake Up Dessert
Got a sweet tooth? Think beyond adding tiers to your wedding cake. Surprise guests with inventive desserts. Love donuts? Create a wall of them by hanging your favorite flavors from "pegs" on a beautifully decorated wall. Guests can grab as they need their sugar fix. Love ice cream? Turn one of your cocktail bars into a milkshake bar, with spiked options to boot! Still looking for that sugar high? Consider a cotton candy maker, spinning the fluffy good stuff in your wedding colors.
A Spot for R&R
While we're sure it's hard to leave the dance floor, sometimes guests need a rest. Create a beautiful lounge area for them to take a break, including comfy seating, a basket full of flip flops they can swap for their heels, and some flavored water. If you're having an outdoor wedding, consider tenting the space as a bit of a "camp out" near the party and fill it with cushions and fairy lights for ambiance.
Raise the Bar
Along with your
typical cocktail bar
, offer a few other stations where guests can show their own creativity. Go bubbly with a champagne bar where guests can mix their own flavors—bellinis and mimosas can be popular—or add a rock candy stirrer, for example. You can also host a candy buffet with your favorite sweet treats, or a fro-yo station for ice cream lovers. Really want them to get creative? Turn dinner into the ultimate buffet with a DIY mac and cheese, nacho, or mashed potato bar, loaded with all the fixings!
Late Night Snacks
All the dancing may have your guests needing to refuel, but don't make them go far. Use a push cart to deliver snacks—think sliders, mini chicken and waffles, soft pretzel sticks—right on the dance floor. They'll love
grabbing a bite
and keeping their groove going!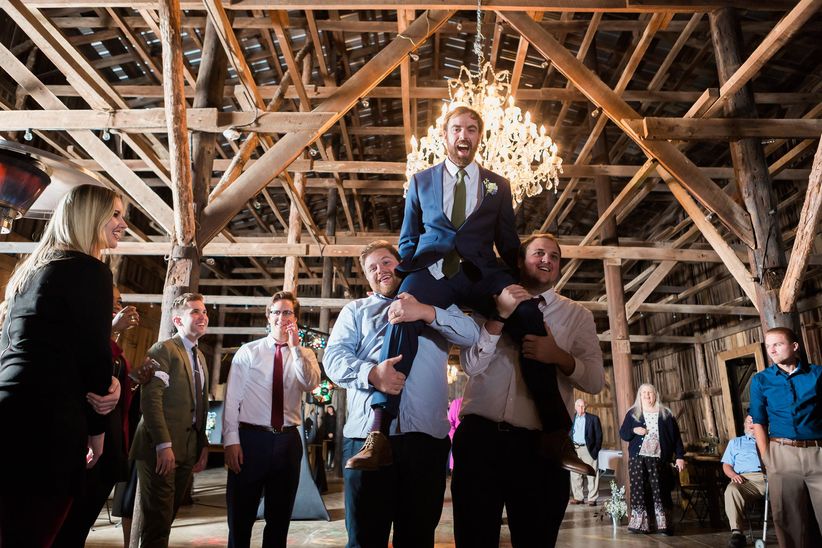 Photo: Frozen Exposure Photo & Cinema
Putting on a Show
Bubble and sparkler send offs
are lovely, but if you really want to shock your guests—and have the money and venue set up to do so—think about a fireworks show. Set the show up by asking all your guests to join you for a group picture outside. They'll never expect it when those first sparks hit the night sky. Not only will they be mesmerized—you'll have the perfect photo opportunity for a kiss.
Going All Night Long
Your venue may have a cut off time, but that
doesn't mean the party has to stop
. Rather than count on guests to show up at the hotel bar or the nearby watering hole, set up a designated and planned after party. That includes a few decorations (tip: bring the flowers from your reception over to the new party space!), pass around snacks, and covering the bar tab. Your guests will love continuing the celebration—and not having to worry about a thing.
Put a Filter On It
Unless you have an unplugged affair, your guests are going to be Snapchatting and Instagramming everything you've planned so long for. Hashtags are nice, but really impress them with
a custom filter
just for your big day. Tie it to your theme, colors, and of course include the date!
The Ultimate Bait and Switch
Want to
really surprise your guests
? Pretend you're not having a wedding at all. Skip the build up and pull of the greatest hoax by inviting your nearest and dearest to an engagement party. On arrival, hand out surprise programs letting them know they've actually come to watch you say "I do!" It's a great way to have guests come relaxed and keep some of the pressure off as you plan, just make sure you let your parents—and anyone you want in a wedding party—know beforehand.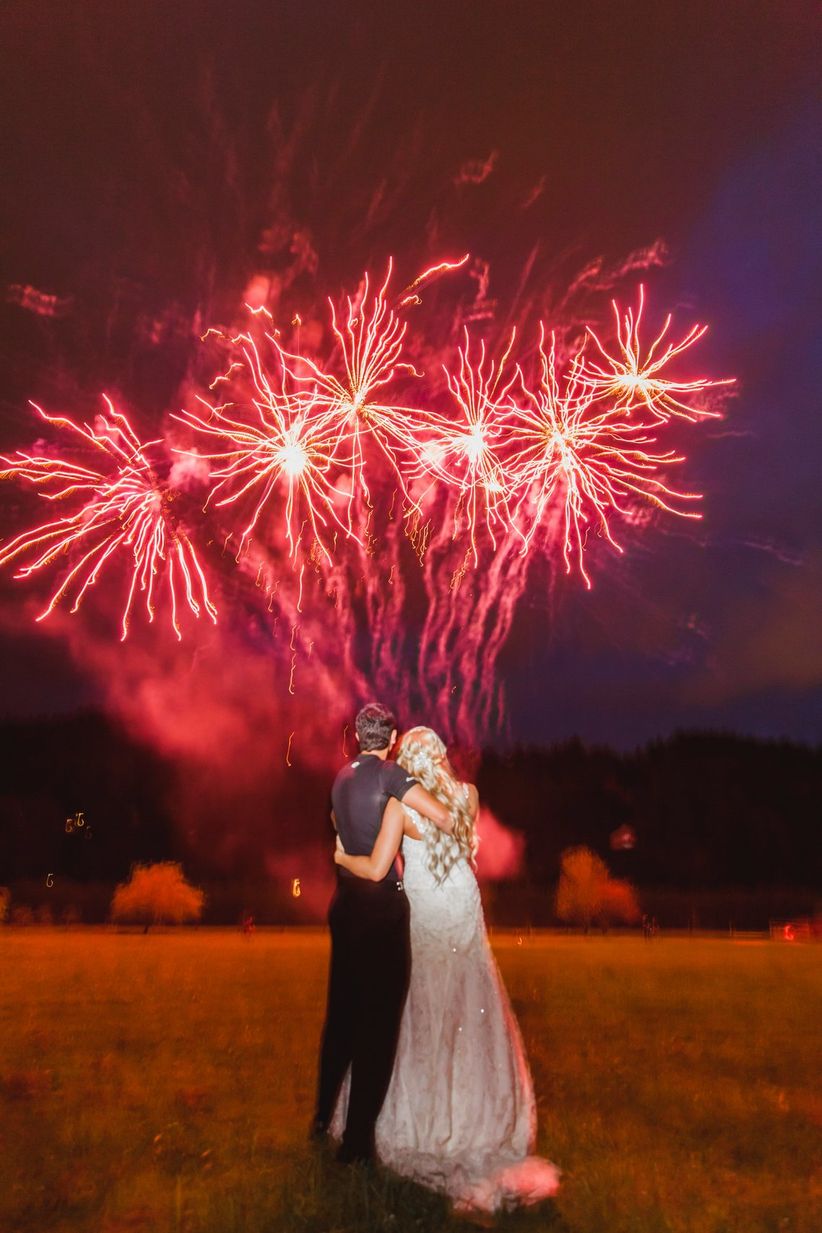 Photo: Ben B. Photography