Hampton Roads weddings are known for their dreamy waterfront venues, eclectic seafood cuisine and one-of-a-kind vendors, making the region a perfect locale for any type of coastal celebration. The 757 area, which is made up of several vibrant cities, miles of waterfront properties, and beaches attracts couples from all around the Southeastern region of Virginia. Whether it's a trendy bash overlooking downtown Norfolk and Waterside or a beach wedding along the Atlantic Ocean in Virginia Beach, Hampton Roads weddings truly evoke an unforgettable aesthetic. So, if you're in the midst of planning your big day and want to know the ins and outs of the scenic area, this Hampton Roads weddings guide has you covered.
Here's everything you need to know about Hampton Roads weddings.
The Basics
Like we mentioned, the 757 area consists of a collection of cities, counties, and towns in Southeastern Virginia. These cities include Norfolk, Virginia Beach, Hampton, Newport News, Williamsburg, Chesapeake, Suffolk, Portsmouth, Smithfield, and more. This means Virginia couples can choose from a variety of different settings and wedding venues in the Hampton Roads.
Getting There and Getting Around
There are two major airports that your out-of-town guests can fly into if you're throwing a Hampton Roads wedding. For weddings located in Norfolk and the Virginia Beach metropolitan area, guests should search flights at the popular Norfolk International Airport. It's located off of I-64 and is just a few miles from downtown Norfolk. If you're hosting a Williamsburg, Hampton or Newport News wedding, we suggest checking out the Newport News/Williamsburg International Airport for flight information.
Once you get into the Hampton Roads area, we recommend renting a car. This will be the easiest way you can get around from city to city — especially if you're traveling to more rural areas, like Chesapeake or Suffolk. Uber and taxis are also available and can get your guests to and from your venue during their stay.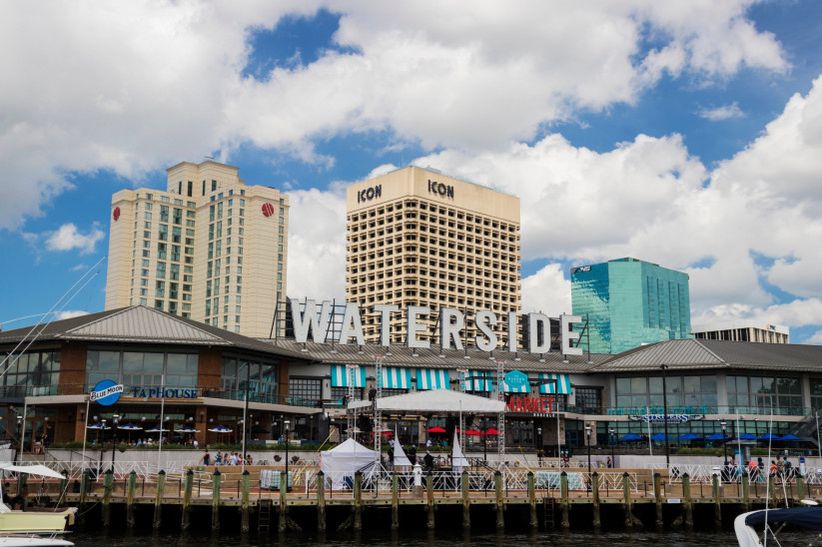 Weather
The Hampton Roads is known for having all four seasons, so couples planning any type of bash (whether it be a winter wonderland or summer soiree) will enjoy this area's climate.
The best time to take advantage of this coastal region's weather for your Hampton Roads wedding is in the early summer or fall. During this time you'll still have warm conditions that are perfect for any type of outdoor ceremony or reception. Couples hoping to marry in the middle of summer should know that this is the area's warmest months where temperatures can rise up to low 90s' during July and August. However, don't let the hot weather sway you! You can easily catch a cool summer's breeze along the waterfront during these months, especially along the Atlantic ocean in Virginia Beach.
Winter weddings are also popular for couples hoping for a snow-filled day and are best enjoyed during late January through early March.
Wedding Venues
Some of the best wedding venues in the Hampton Roads area feature stunning oceanfront or riverfront backdrops. So, if you've been dreaming of a beach ceremony, just check out this roundup of some of our favorite Virginia Beach settings on the water. Couples who prefer a more trendy locale for celebrating should opt for a Norfolk venue, since the area is filled with up-and-coming hotels, restaurants, and other unique event spaces. As for rustic-loving couples, Chesapeake, Williamsburg, Suffolk, Newport News, and Smithfield offer plenty of beautiful barns, historic sites, and other rural settings to choose from.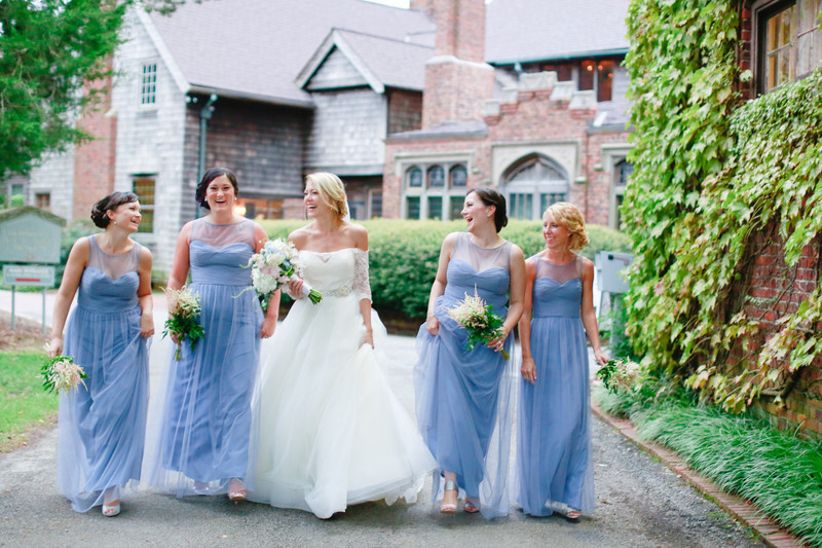 Marriage Laws
It's important when planning a Hampton Roads wedding to make sure you follow all the proper marriage laws before the big day approaches. To ensure your ceremony runs smoothly and without any hiccups, brush up on Virginia marriage laws and requirements here.
Wedding Accommodations
Since the Hampton Roads area consists of so many popular cities, it's very easy for you and your out-of-town guests to book accommodations. The region is home to plenty of national brands along with historic properties and up-and-coming boutique hotels that all provide guests with a comfortable place to stay. If you're looking to arrange a hotel room block for your big day, many of Hampton Roads' hotels offer packages for couples to choose from.

Things to Do in the 757
Providing some sites to see and places to eat for your out-of-town guests to enjoy is always a good idea, and Hampton Roads doesn't disappoint! The coastal region is filled with award-winning beaches, delicious local seafood, and more. Just check out the most popular attractions:
Top Beaches
Whether you're throwing a beach wedding or not, guests can easily spend a day or two relaxing with their toes in the sand at one of these top-rated beaches in the area.
Oceanfront in Virginia Beach
Huntington Park in Newport News
Sandbridge in Virginia Beach
Grandview Beach Preserve in Hampton
Chic's Beach in Virginia Beach
Food & Drink
Here are some of the best places for your guests to grab a quick bite to eat or book a reservation for a sit-down meal:
Yorgo's Bageldashery in Norfolk
Chic's Oyster Bar in Virginia Beach
No Frill Bar and Grill in Norfolk
Tautogs in Virginia Beach
Fat Canary in Williamsburg
Amber Lantern in Chesapeake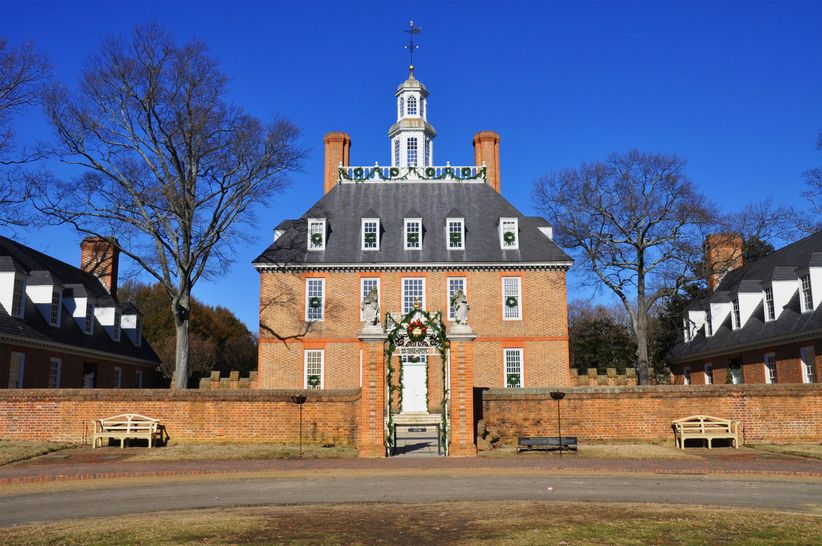 Museums & Attractions
The Hampton Roads also has tons of museums, a thriving arts community, and other fun attractions for guests to check out during their stay. Here are some of our favorites:
Chrysler Museum in Norfolk
Busch Gardens in Williamsburg
Hampton Roads Naval Museum in Norfolk
Virginia Museum of Contemporary Art in Virginia Beach
Fort Monroe National Monument in Hampton
Jamestown Settlement in Williamsburg