Engagement Rings for Every Type of Bride
Want to know what your ideal engagement ring style is before your S.O. pops the question? We've got you covered. Check out these engagement rings for every style.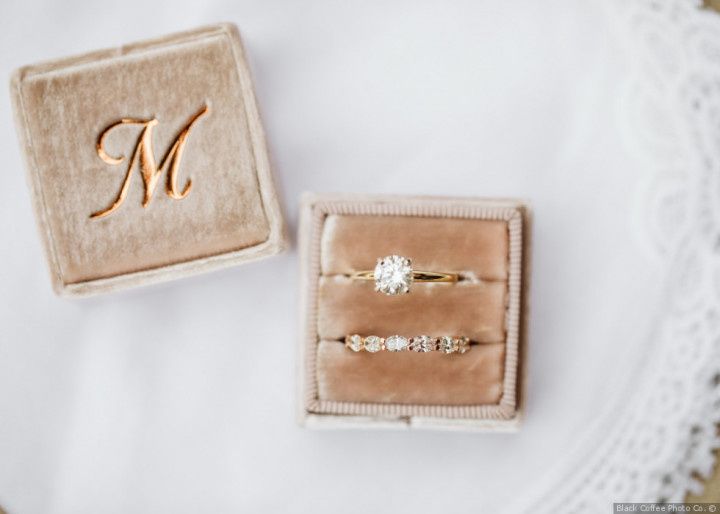 Trying to figure out which engagement ring style is right for you can be quite tricky. We know there are endless possibilities, from different cuts, to band pairings, and setting options, it can be hard to find a sparkler that not only speaks to you, but also matches your everyday style. That's why we're here to help! Whether you're about to go ring shopping or just want to add some ideas to your secret Pinterest board, we've rounded up the best engagement rings, no matter what your style may be.
These are the engagement rings to fit your everyday style.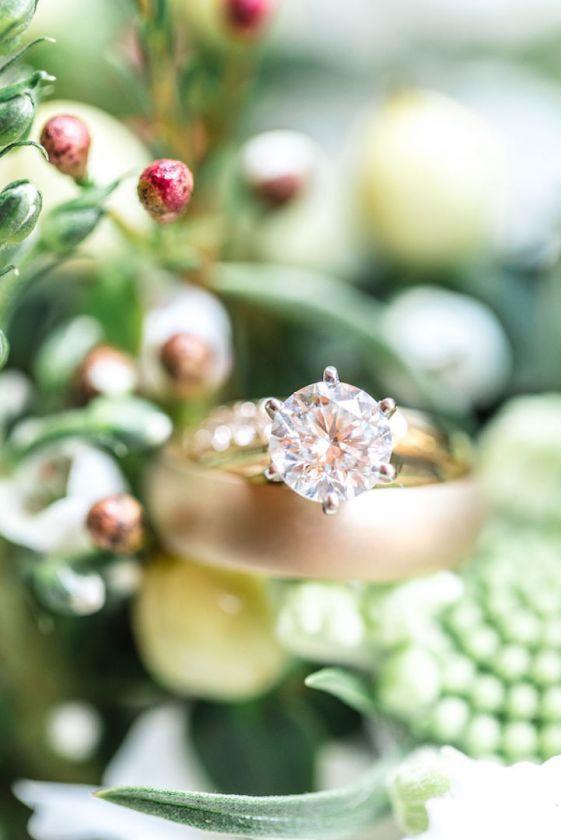 Classic: Round-Cut Diamond With Solitaire Band
If you're hoping to find an engagement ring that never goes out of style, we think you'll fall in love with a round-cut diamond accessorized with a solitaire band. A solitaire is the epitome of a classic setting and the same goes for a round-cut rock. The simple-yet-sophisticated combo has been around for decades and is an ideal pick if you're drawn to timeless pieces.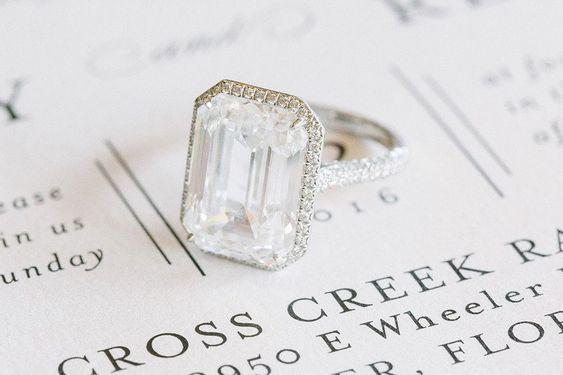 Romantic: Emerald-Cut Diamond With Pave Diamond Band
Are you more of a hopeless romantic than classic and traditional? If so, then we definitely see you sporting an elegant emerald-cut diamond, a fab choice for those with a romantic sense of style. You enjoy playful patterns, and especially love anything with ruffles, therefore an emerald cut will match this feminine vibe. We suggest accessorizing the rock with a pave diamond band to give the overall look even more sparkle and shine.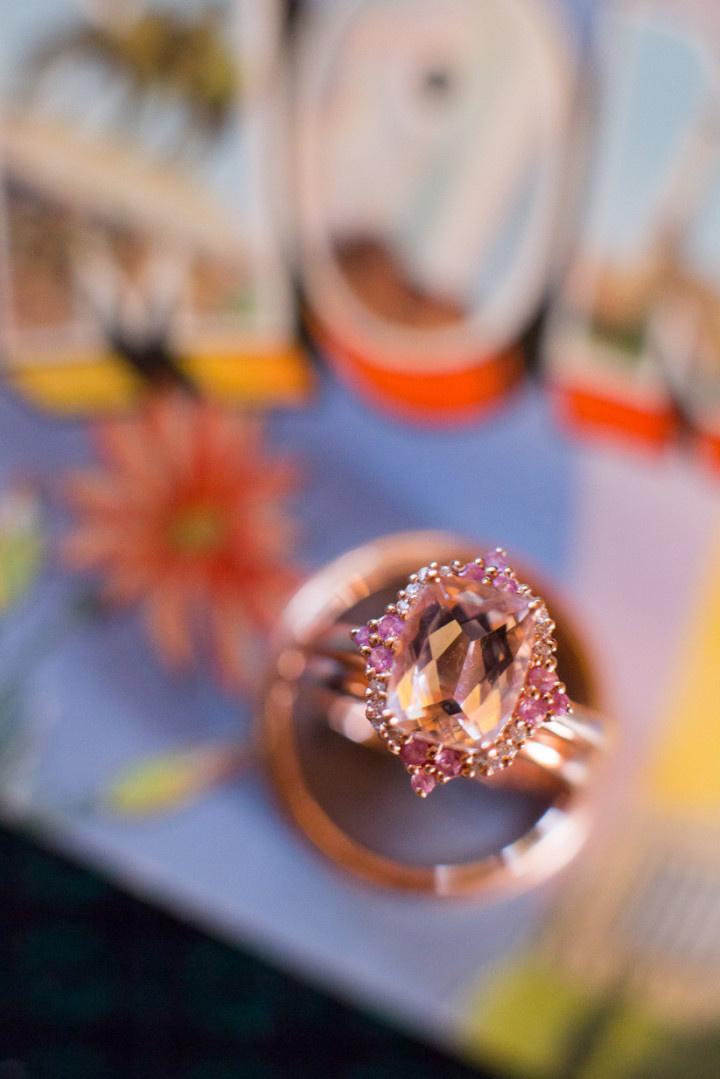 Bohemian: Morganite Gemstone With Floral Halo Setting
A standard diamond engagement ring just won't cut it if your style leans more to a carefree and laid-back style. Instead, you should choose an unconventional gemstone for your center rock, like morganite. This pink-colored gemstone is a great choice for those with a playful and whimsical everyday style (think bell-sleeved tops, maxi dresses, and anything else that gives off a free-spirited vibe). Accessorize the pale pink gem with a floral setting and your engagement ring will totally match your hippie-chic style.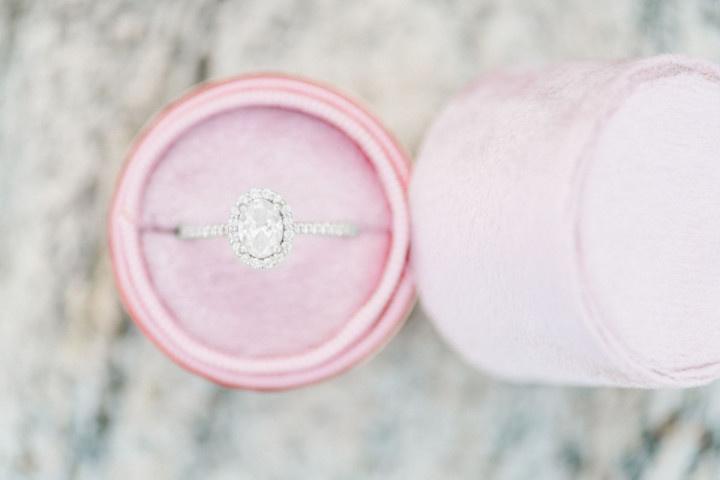 Fashion-Forward: Oval-Cut Diamond With Halo Setting
If you're looking for an engagement ring style that matches your killer taste in fashion, then you should opt for an oval-shaped diamond accessorized with a halo setting. Oval-cut diamonds are oh-so hot right now, which means you will definitely make a statement with this ring choice. It's also a popular cut amongst celebs, like Blake Lively and Serena Williams. To really create a wow-worthy and high-fashion look, opt for a halo setting with this cut. Encircling your trendy diamond with a collection of pave diamonds will not only enhance your ring style, but will make your rock look even bigger.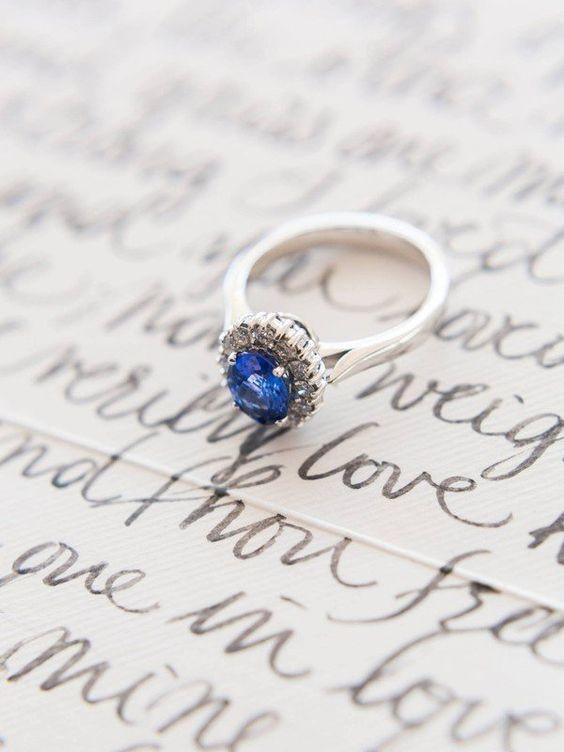 Vintage: Sapphire Gemstone With White Gold Band
Attracted to items with meaning and history behind them? Of course, we think an heirloom engagement ring would be our first choice for you, but if you can't get your hands on one of those, then a sapphire engagement ring would suit you just fine. Sapphires, which became popular thanks to Princess Diana, evoke an Old World feel that's fit for anyone who loves period pieces or antiques. Not to mention, the dark blue coloring of a sapphire paired with a classic white gold band will definitely take you back in time.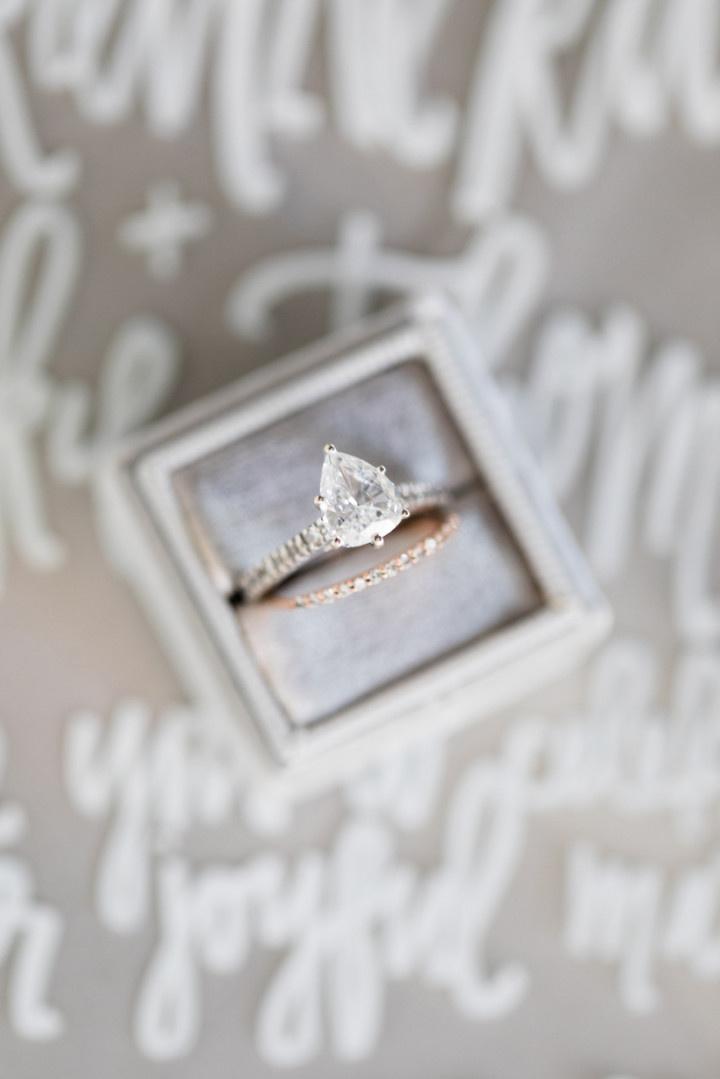 Modern: Pear-Cut Diamond With Rose Gold Band
If you're hoping to find a minimalist or modern engagement ring, choose a pear-cut diamond that's accessorized with a rose gold band. This modern engagement ring style creates a standout look, since the diamond is uniquely cut into the shape of a pear, rather than the traditional round or cushion-cut. Also, pairing this cut with a rose gold band instead of a classic gold or silver-toned metal will give your sparkler a major 2019 upgrade. So, if you're hoping to find a rock that matches your contemporary style, we think this fruit-shaped cut is just for you.