11 Unique Bridal Subscription Box Ideas to Gift Yourself or Your BFF
Looking into bridal subscription box options? Here's the scoop on wedding-related boxes and other monthly subscription boxes you'll enjoy throughout your engagement.
We have included third party products to help you navigate and enjoy life's biggest moments. Purchases made through links on this page may earn us a commission.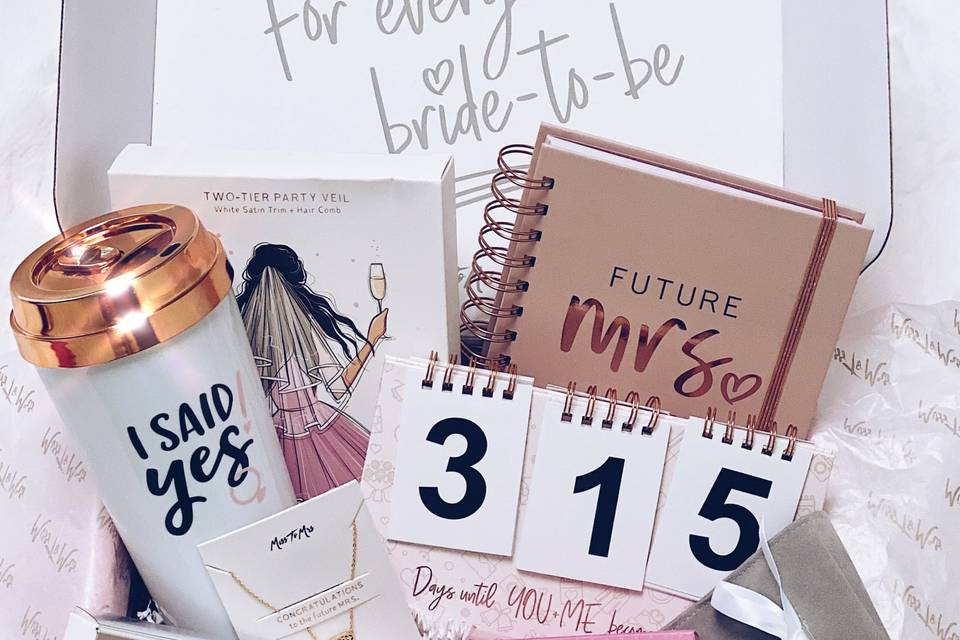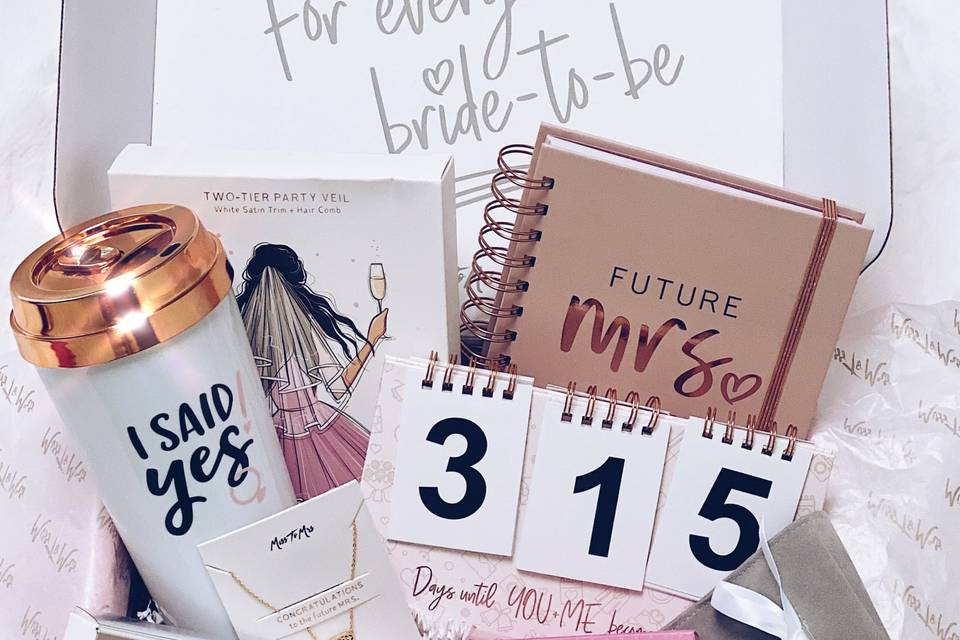 There are so many things to look forward to when you're engaged: pre-wedding parties, bach bashes, cake tastings... the list goes on. Another awesome thing about being engaged? Signing up for a bridal subscription box—or any monthly box—because there's no better time to treat yourself! These days, there's a subscription for just about everything you can imagine, including bride-specific boxes filled with wedding-themed merch, like Instagrammable mugs or useful day planners. But if you're not into bridal swag, there are plenty of fun alternatives to traditional wedding subscription boxes. From monthly coffee deliveries (the real MVPs, in our opinion) to plants, beauty products, and even lingerie, we're sharing some of our favorite subscription box ideas to suit any personality.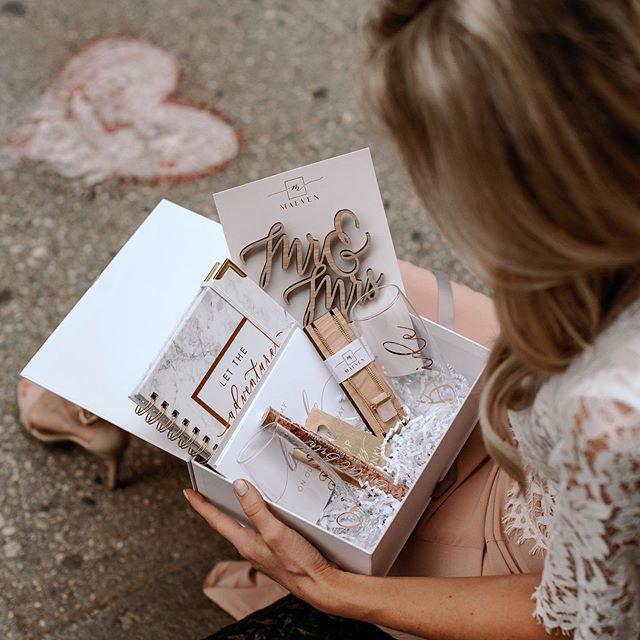 Maeven Box
If you're looking for a straightforward bridal subscription box, the Maeven Box is a gorgeous option. Each month, you'll receive a box full of trendy, wedding-related items like calligraphy-adorned champagne flutes, a wooden laser-cut cake topper, vow books, and more. Sign up for a three-, six-, or nine-month membership, give Maeven Box as a gift, or make a one-time purchase to get a curated box of their best-selling items.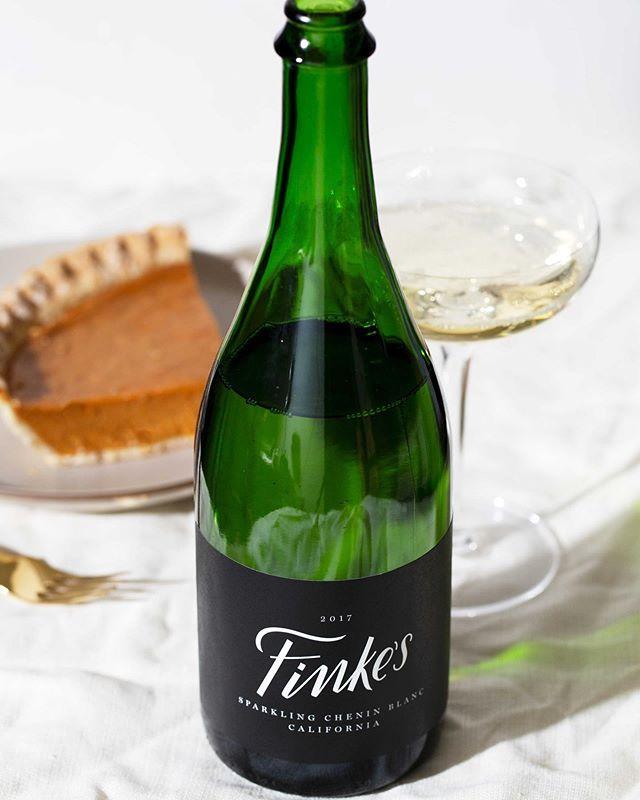 Winc
Get ready for your weekly wine and wedding planning sessions by treating yourself to a monthly bridal subscription box from Winc. First, the website asks you to answer a few questions about what you normally like to eat (we even took the quiz ourselves in the name of research). In a few short minutes, you're presented with four wines—two white, two red—that are recommended for your palate. Each month, you'll get new wine recommendations based on how you rated previous bottles, and you'll have the chance to customize your box before it ships. You'll benefit from exclusive wine club discounts, and you can cancel or pause your membership anytime.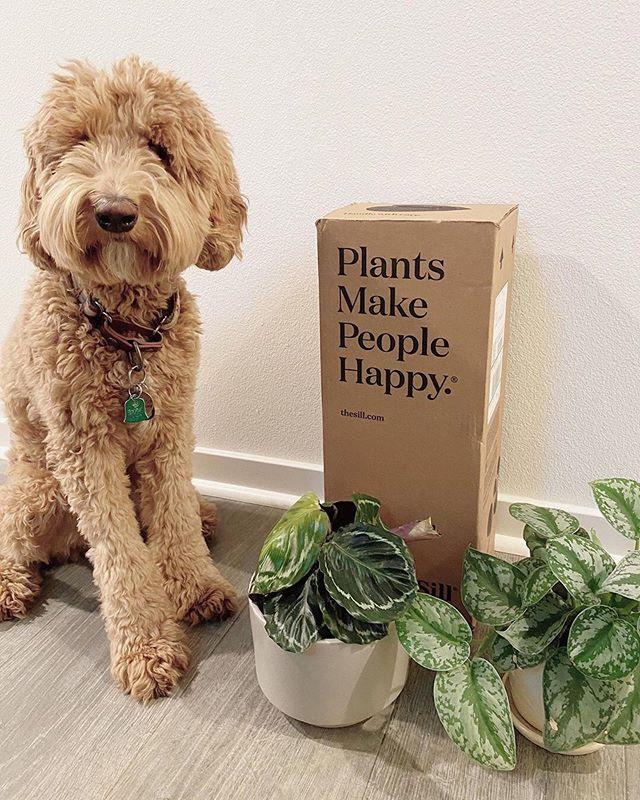 The Sill
In addition to looking really cute on your Instagram feed, potted plants have a relaxing quality about them—something that you'll appreciate if you're ever feeling stressed about your wedding plans. Whether you're already a crazy plant lady and want to add to your collection or your green thumb is just starting out, you might not realize that there's actually a subscription box for plant lovers! Online plant retailer The Sill is known for its modern branding and anyone-can-do-it approach to plants. For $35 per month, choose one of the company's four subscription plans, which range from beginner and pet-friendly plants to low-light collections. Each plant includes instructions and can be customized with a colored planter.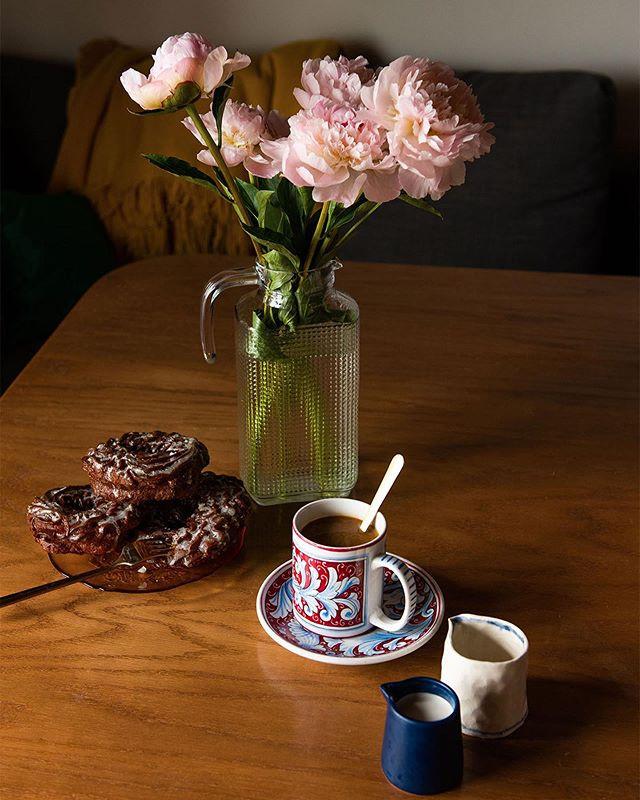 La Colombe
Coffee addicts can get in on the wedding subscription box bandwagon, too! Trust us on this: A caffeine boost will be very appreciated when it comes to things like staying focused on your wedding checklist or running around town meeting with prospective vendors. Much to any coffee-lover's delight, La Colombe offers both ongoing and monthly gift subscriptions, with several options that include canned cold brews, flavored coffees, and variety packs. Ongoing shipments can be adjusted based on your schedule, while gift subscriptions are delivered once a month for three-, six-, or 12-month timeframes.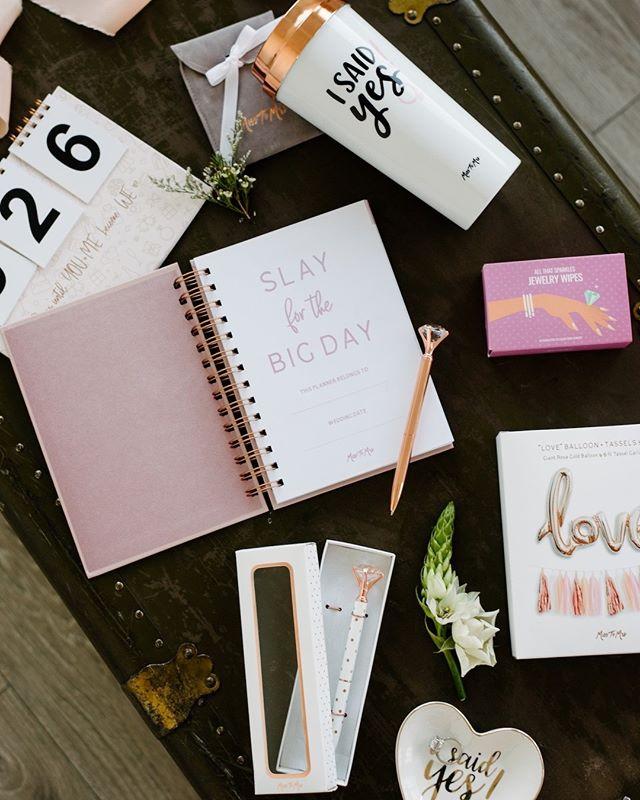 Miss to Mrs Box
For anything bride-themed you could possibly imagine, subscribe to the Miss to Mrs Box. This monthly treat includes themed boxes that match where you are in your wedding journey, from the newly engaged phase to the honeymoon. You'll receive a mix of fun and practical items, like a wedding countdown calendar, garter set, bride-to-be sash, and helpful planning guides.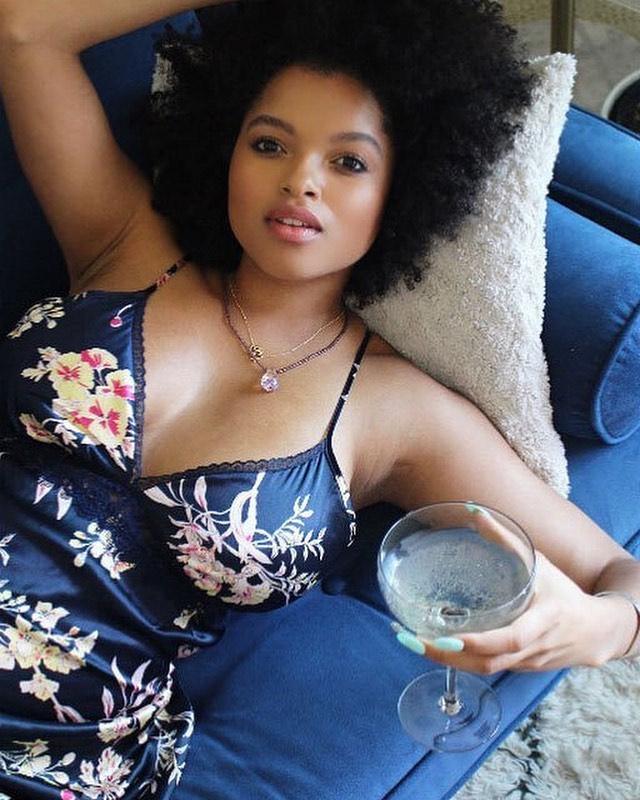 Adore Me
Not into bridal swag but still want to make the most of this romantic time? A monthly Adore Me membership is all about beautiful lingerie and cozy loungewear. They offer two ways to shop. With the VIP membership, you can shop a virtual "showroom" each month and receive $10 off any item you choose to buy (and after every fifth set you purchase, you'll get one free). Alternatively, you can choose the monthly Adore Me Elite box, which includes three hand-picked products that you can try on at home—you'll only pay for what you keep! Anything you don't want can be returned with a prepaid shipping label. Something else we love about this brand: Adore Me is known for their inclusive bra sizes, which range from 30A–46G.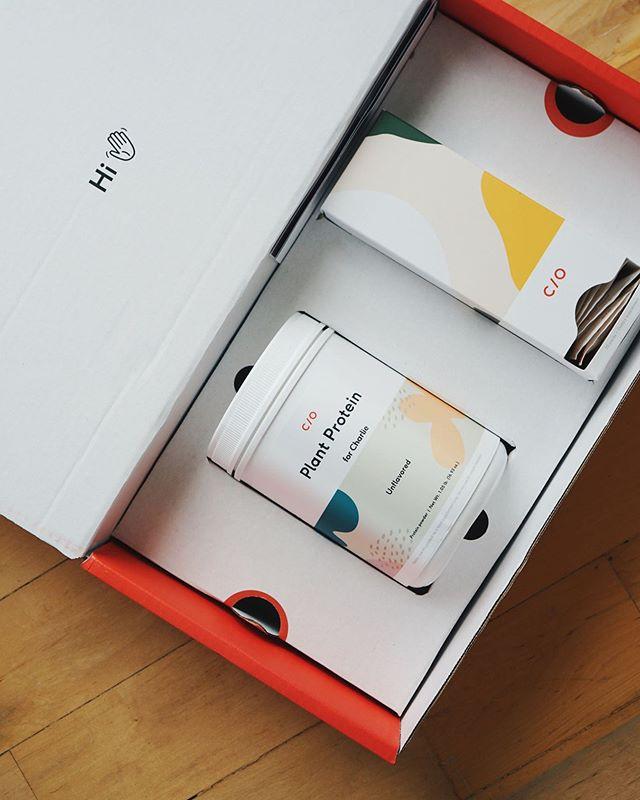 Care/Of
Staying healthy during your engagement is extremely important, but it isn't always easy, especially when wedding planning-induced stress is working against you. A customized vitamin subscription, courtesy of Care/Of, makes it a piece of cake to keep up with your most important nutrients and supplements. You'll start by taking a quiz, which asks questions about your current vitamin routine and health goals. Once you're finished, review the customized list of supplements that Care/Of recommends for you. If you sign up for the membership, you'll receive 30 pre-portioned vitamin packets every month.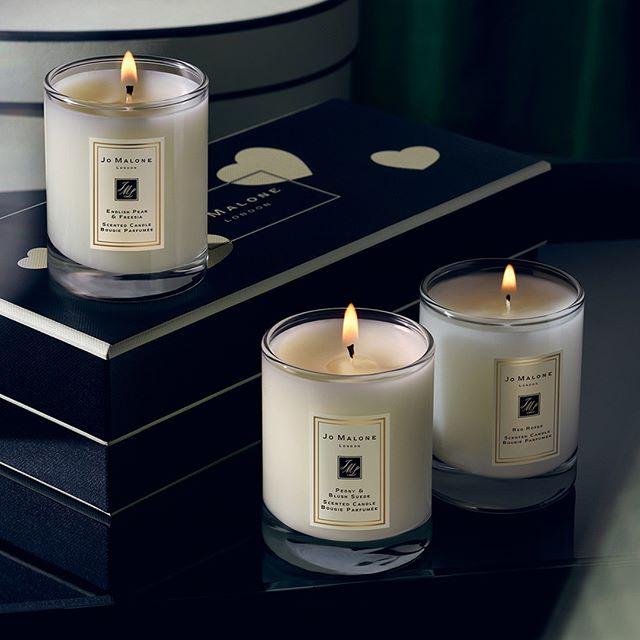 Jo Malone
A luxury fragrance bridal subscription box is a perfect choice for anyone who loves indulging in aromatherapy. You might already be familiar with British brand Jo Malone London for their high-end perfumes (Meghan Markle is reportedly a devout fan), but did you know that the company also offers monthly fragrance and candle subscriptions? If you don't already have your signature wedding scent, this is a fun way to discover new perfumes. Choose from monthly cologne, candle, and diffuser packages to spoil yourself or a friend—gift subscriptions arrive in pre-wrapped boxes. Another thing we love about this brand: They offer complimentary "scent your wedding" services at their boutiques, where you can meet with a Jo Malone specialist to design a personalized wedding fragrance.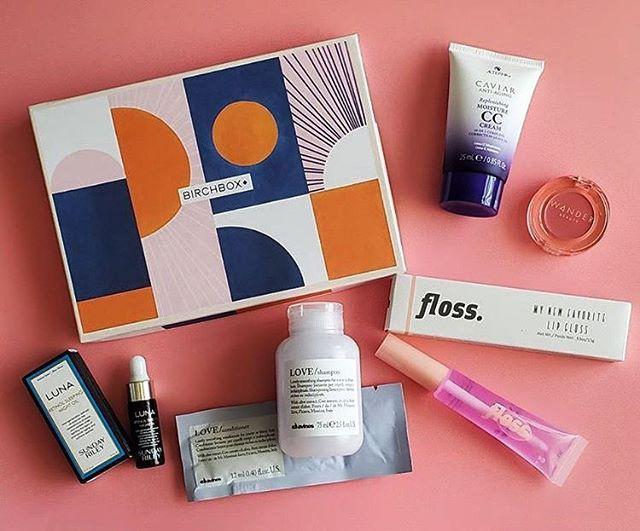 Birchbox
Making time for yourself during your engagement is just as important as any seating chart, flower arrangement, or cake topper will ever be. Thanks to Birchbox, you'll have a monthly reminder that it's okay to pause and take a few minutes (or hours, or days!) to focus on self-care and pampering. Birchbox is a pioneer of the beauty box service, and their monthly boxes are the perfect way to treat yourself to new beauty products—they even have a grooming box tailored to facial hair and shaving. If you love a sample you receive, you can purchase the full size directly through Birchbox while earning loyalty points in the process.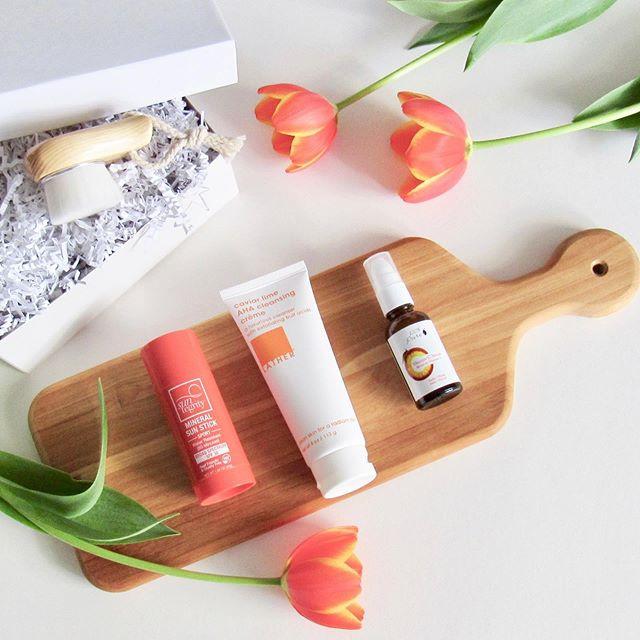 Laurel & Reed
If you're a bride-to-be who prefers clean beauty, the Laurel & Reed bridal subscription box is calling your name. Every month, you'll receive cruelty-free, eco-friendly, and non-toxic beauty products from brands like 100% Pure, OSEA, Ursa Major, and more. Plus, Laurel & Reed's branding (not to mention the products they include in their boxes) is an aesthetically pleasing dream—perfect for nailing that skincare #shelfie.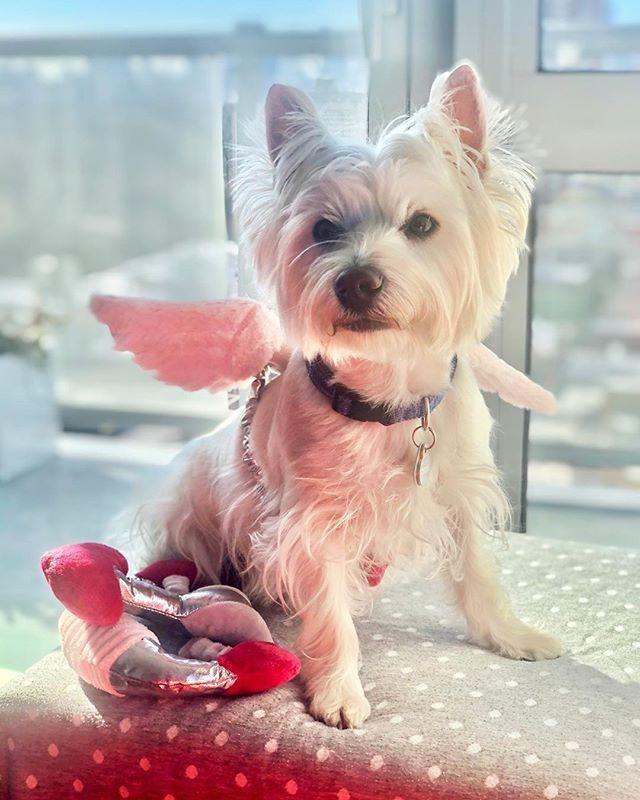 BarkBox
Thinking about including your pet in your wedding? Don't wait until the big day to show them some extra love! For engaged pet parents, nothing could be cuter (or more convenient) than a monthly supply of treats, new toys, and other dog-friendly surprises delivered right to your door. Starting at $22 per month, BarkBox sends themed boxes based on your dog's size, diet, and even their chewing habits—the BarkBox Super Chewer box is specially designed to be extra-tough. You'll even get an extra surprise during your pup's birthday month! Past BarkBox collections include playful themes like The Muttcracker and The Dog Daze of Summer.