6 Mantras for When Early Wedding Planning Feels Overwhelming
Is early wedding planning causing your anxiety to rise? These easy-to-remember mantras will help put things in perspective.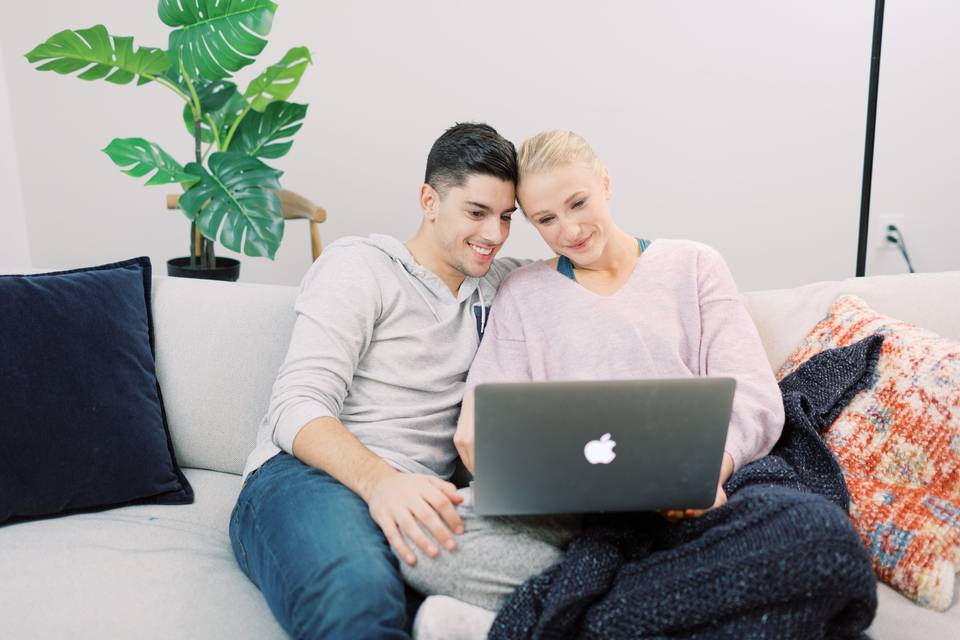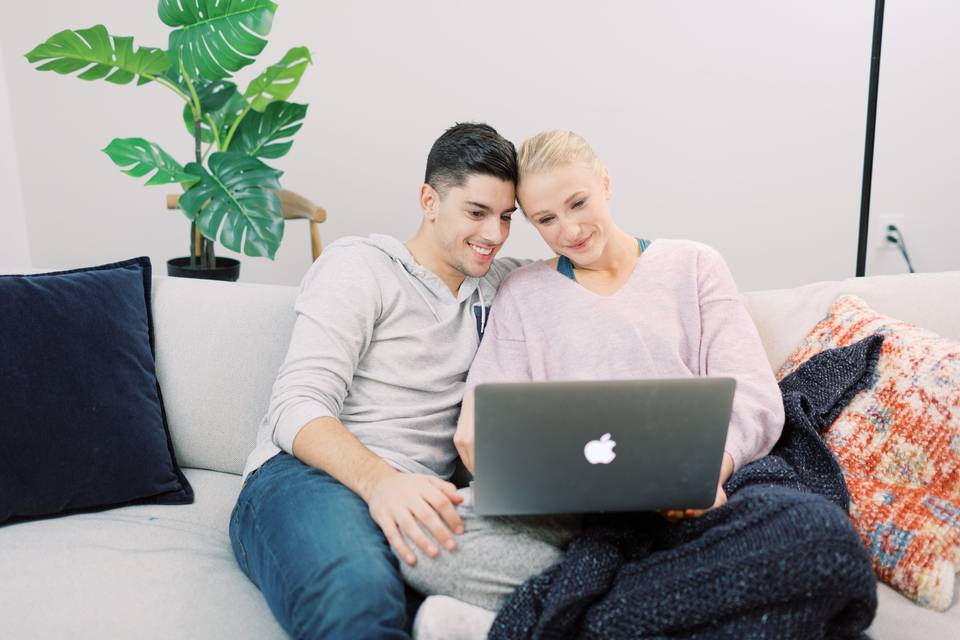 You got the ring. You announced to the world. Maybe you've even already had your engagement party. And now? It's time to sit down and plan that wedding! But all of a sudden, that early wedding planning all comes to a grinding halt—because, holy crap, there is so much to do! And it's so expensive! And you know absolutely nothing about planning a wedding! And your mother-in-law is being crazy! When all these realizations hit you in the early days of wedding planning, it can get seriously overwhelming and make you feel paralyzed.
But fear not—by remembering a few key things, you can get over the hump and onto planning like a boss. Here are your mantras.
"I can't do everything at once."
As the early wedding planning tasks pile up in your head, it may feel like they're multiplying every moment. Or like every time you've got a handle on one task, three more emerge. But remember: You're just getting started and you can't possibly squash the whole to-do list today. Or even in the next month. So take a deep breath and give yourself some time. If it'll make you feel better, add timelines to each major planning task on your to-do list, so that you know exactly which tasks to focus on and which to ignore for now (for example, tableware rentals can't be finalized till your guests count is, so put that off till way later and focus on finding a florist for now!). Remember that you have many months to get everything done, and none of this is an emergency, even if it does feel dire right now.
"Regrets are rare."
When people are planning weddings, a question that's constantly plaguing them is, "Will I regret doing/not doing X?" Funnily enough, once people's weddings are over, they'll probably tell you they don't regret a thing—even if some little details went awry. The fear of regret is especially strong for folks planning weddings because, for most of us, this is all brand new! No one's ever planned a wedding before they start planning their own (usually) so there's a lot of unknowns. Well, know this: After your big day ends and you feel the joyful glow of having spent an entire day surrounded by those you love, celebrating your own love, little details like plate chargers and photo booths sort of fade away. Don't freak out over every little detail, or over what you should and shouldn't do, because chances are, all those regrets you're worrying about having will never come to fruition. A few wedding moments you definitely will regret? Going into serious debt for your wedding, fighting big time over little details with your spouse-to-be, and spending a lot of energy being stressed during planning. Try to avoid those (by remembering these mantras).
"I can't please everyone."
As soon as you start planning, you'll receive a barrage of opinions, requests and ideas from your friends and loved ones. Your mother-in-law might think the only way to get married is with a black tie affair, your maid of honor might say veils are over, your little brother might request an all-vegan menu. And as much as you should consider the input of your closest friends and fam, you can't possibly plan a wedding that will please them all—especially when the only people you should really be trying to please, here, are you and your partner. I get it, you're a people pleaser—most of us are. But it's your wedding, not theirs, and trying to hear everyone and do as they wish will only drive you nuts. When that overwhelmed feeling hits, and the chorus of all those opinions is keeping you up at night, shut it down with this mantra. You can't—and don't have to, and aren't expected to—please everyone when you plan a major event like a wedding with so many moving parts. In these moments, always re-center by asking yourself, "Do I want or need this? Does my partner?" If the answer is no, drop it right there!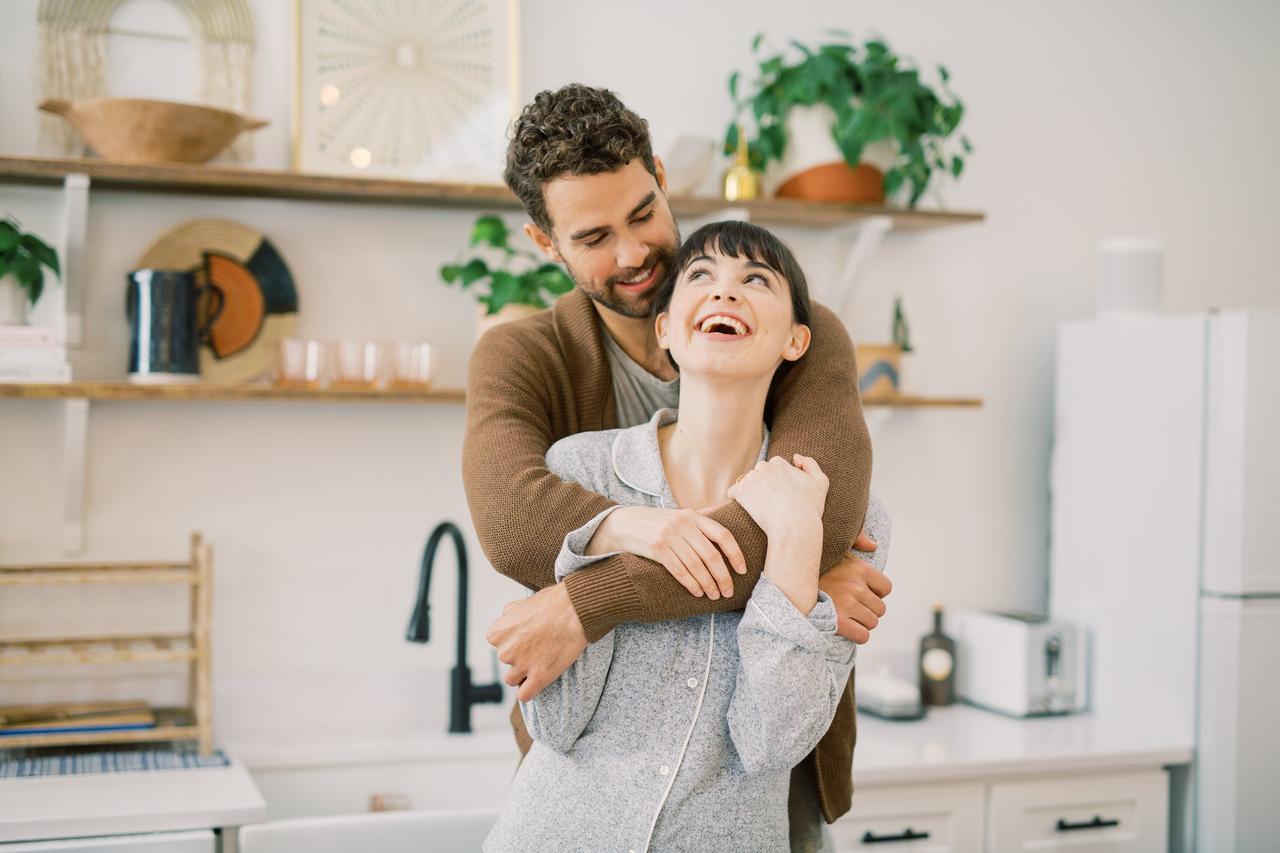 "I can always ask for help."
During early wedding planning, it sort of feels like it's all on you. Probably because you're the one at whom most people are directing their burning wedding questions. But don't forget—that huge weight on your shoulders will feel a lot lighter once you've got your team behind you helping with the heavy lifting. Which means delegating, asking for help, and speaking up. Whether you've got a partner who's equally wedding obsessed, or they need a little push to get into the planning spirit, the work should be split evenly between you two—no question. After you've worked out who's doing what between you, bring in reinforcements from family and friends. Feeling overwhelmed about developing a theme for your wedding that weaves together your invitations, ceremony and reception? Ask your graphic designer bestie for help. Totally unsure about how to feed 150 people? Ask your sister-in-law who had that amazing wedding last year! And if worse comes to worst, and overwhelmed becomes stressed beyond measure, you can always hire a planner. So, yeah, this is not all on you. Ahhh, I feel better already.
"We can only buy what we can afford."
With so much wedding inspo out there, sitting down to plan can feel impossible—how can I pick one dress when there are ten thousand beautiful ones? How can I plan one tablescape when I like approximately 400 of them on Instagram? And, oh, should I get a live artist to paint the ceremony? Or a live sculptor to sculpt our first dance? These questions can pile on a mile a minute and totally crush you, but your budget should always be top of mind to help squash the madness. Because you can only buy what you can afford. Which means worrying all night about whether or not a ceremony sculptor will make your wedding perfect… isn't worth your time. (Unless you can afford a ceremony sculptor.) And don't think of this as your budget limiting you—it's more, setting up realistic boundaries to keep yourself focused on what you can do with what you have. Applying a max-spend filter on the gown website, and not even bothering to reach out to vendors whose minimum investment is your total budget, will save you a ton of heartache and energy. So you can chill out and never have to worry: How will I afford this?
"What matters most is we get married."
This mantra should follow you throughout your entire wedding planning experience, not just when you're overwhelmed at the beginning. Because it's that important (and that calming!). When guest count bops back and forth from 25 to 225, when mom's being demanding, when you can't pick a dress, when you can't even begin to think about how you'll pay for that massive floral arch on your Pinterest board, just take a deep breath and remember: What matters most is you're getting married. And you'll do it, somehow, some way. Things will get weird, you'll have to make some compromises and sacrifices, and everything will turn out a little different than you imagined, but you'll get married, and it'll be great. And that's what this is all about. When you keep that in mind, the whole circus of early wedding planning becomes a little less high-stakes. So don't forget!