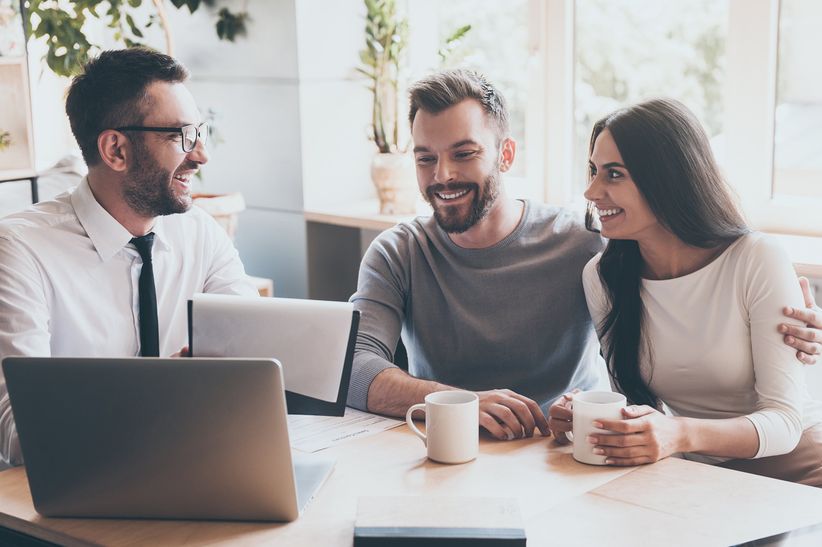 Planning a wedding comes with an overwhelming amount of decisions, which is why approved vendor lists often feel immensely helpful to a busy couple. Rather than spending hours upon hours researching wedding professionals for those glowing reviews, couples are given a fully vetted list for every category of their vendor team. Total win, right? Well, yes and sometimes no.
Approved vendor lists can be a complicated matter, but it's time to help clear up some confusion. We're breaking down everything engaged couples need to know about using approved vendor lists to make informed decisions every step of the way.
What are approved vendor lists?
Most commonly used by venues, approved vendor list (also called "preferred vendor lists") are vendors who a venue recommends their clients work with. They can include everything from photographers to cake designers to florists, caterers, DJs, and more, and policies widely vary in levels of contractual obligations. Venues use approved vendor lists for a variety of reasons, but they're often developed based on professionals with whom they've built a rapport and are known to provide a quality level of service.
Why are they used in the wedding industry?
Approved vendor lists help brides and grooms build their vendor team, but they're also beneficial to the venues or vendors who create them. Venues want excellent professionals to work with on the wedding day to ensure a great event experience for everyone involved. For example, if a couple hires their own catering company and the caterer provides terrible food or unprofessional servers, that experience can reflect very negatively on the venue. The same goes for a floral designer who provides lackluster arrangements or a DJ who shows up three hours late. This can leave a bad impression with the couple, as well as their guests, resulting in an unfortunate situation all around. Approved vendor lists can be a venue's way of protecting themselves and their clients by suggesting only vendors they know, love, and trust.
However, it's also worth noting that approved vendor lists can include financial incentives when wedding pros are charged to be added. Unfortunately, some approved vendor lists aren't created in the best interest of couples and instead include less-than-stellar vendors simply because they paid a particular fee.
Am I required to only hire vendors on the list?
Depending on the venue, approved vendors lists might just be recommendations of highly-regarded professionals, or they can be more exclusive lists of the only vendors allowed to work on-site. Regulations of approved vendors vary greatly which is why it's essential for couples to carefully read their contract before signing the dotted line.
What are some benefits of approved vendor lists?
There are many incredible benefits to using approved vendors lists, including the amount of time and energy it can save when hiring your vendors. Rather than add to the decision fatigue, many couples find it helpful to choose from a vetted list that's come straight from their venue. Additionally, approved vendors lists often include professionals who all work great together as a team so you can rest assured your vendors will mesh well on the day-of.
What are some drawbacks of approved vendor lists?
Some couples want the freedom and flexibility to hire whatever vendor they choose, regardless of a venue's approved list. This is particularly true when a venue has restrictive policies, but a couple already has their heart set on a vendor who's off the list. As previously mentioned, another drawback of approved vendor lists can be the lack of transparency when it comes to the "pay to play" model. Couples need to be aware that some vendor lists are less about top-notch recommendations and more about collecting fees.
How can I navigate approved vendor lists?
The best way for couples to work with an approved vendor list is to ask questions and do their homework. Always ask about how the vendor list was compiled and if vendors were charged to a fee to be listed. Also, make sure to spend time researching the approved vendors on your own before committing to work with them. A stamp of approval from an approved list is a great start, but every couple should make sure they're hiring professionals whose work they love and whose professionalism they can trust.