Everything You Need to Know About Navigating Approved Vendor Lists
Building out your wedding team can be overwhelming. While approved vendor lists can be a helpful resource, they do have some downsides. Here's everything you need to know about preferred vendor lists.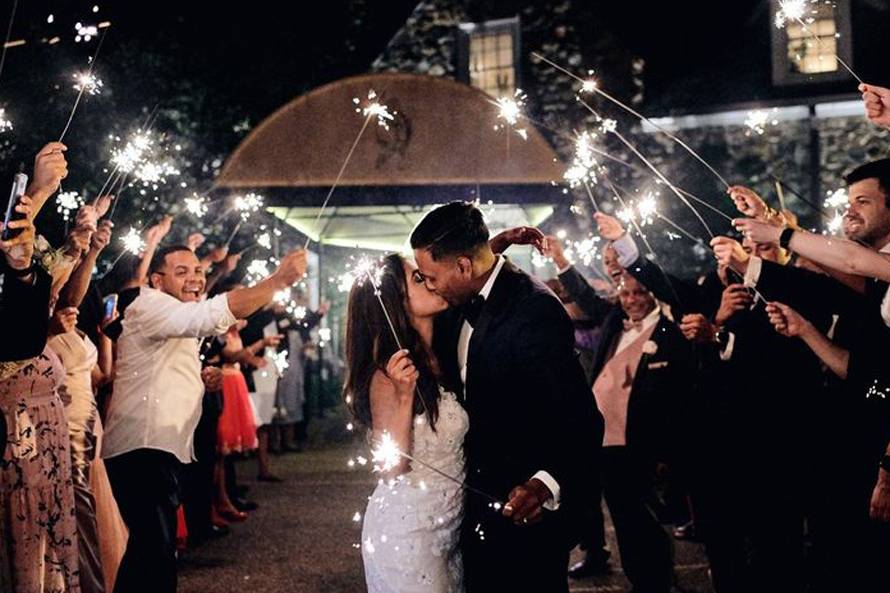 Planning a wedding comes with an overwhelming amount of decisions, like selecting which vendors to hire for your special day. There are so many talented wedding pros out there, which is why approved vendor lists often feel immensely helpful to a busy couple. Rather than spending hours upon hours researching wedding professionals for those glowing reviews, couples are given a fully vetted list for every category of their vendor team. Total win, right? Well, yes and sometimes no.
Preferred vendor lists are a wonderful starting point for couples. They typically include vendors who have worked with a venue or vendor before and have done a great job. However, these lists can sometimes miss the mark when it comes to inclusivity. "I think preferred vendor lists can be a wonderful thing," says Toryn Lankford of Exquisite Sounds Entertainment in Atlanta, Georgia. "I think we've got to do a better job of sourcing vendors that are representative of all couples getting married."
Being thoughtful about who you hire is a wonderful way to personalize your wedding. Supporting like-minded vendors who embody your values communicates who you are to your guests, which is why navigating approved vendor lists can be tricky. To help, we put together everything you need to know about them as you head into your planning process.
Approved vendor lists can be a complicated matter, so we're breaking down everything engaged couples need to know about using them to make informed decisions every step of the way.
What are approved vendor lists?
Commonly used by venues and planners, approved vendor lists (also called "preferred vendor lists") suggest vendors who a venue or planner recommends their clients work with. They can include everything from photographers to cake designers to florists, caterers, DJs, and more, and policies widely vary in levels of contractual obligations. Venues and planners use approved vendor lists for a variety of reasons, but they're often developed based on professionals with whom they've built a rapport and are known to provide a quality level of service.
Why are they used in the wedding industry?
Approved vendor lists help couples build their vendor team, but they're also beneficial to the venues or vendors who create them. Venues want excellent professionals to work with on the wedding day to ensure a great event experience for everyone involved. For example, if a couple hires their own catering company and the caterer provides terrible food or unprofessional servers, that experience can reflect very negatively on the venue. The same goes for a floral designer who provides lackluster arrangements or a DJ who shows up three hours late. This can leave a bad impression with the couple, as well as their guests, resulting in an unfortunate situation all around. Approved vendor lists can be a venue's way of protecting themselves and their clients by suggesting only vendors they know and trust.
However, it's also worth noting that approved vendor lists can include financial incentives when wedding pros are charged to be added. Unfortunately, some approved vendor lists aren't created in the best interest of couples and instead include less-than-stellar vendors simply because they paid a particular fee.
Am I required to only hire vendors on the list?
Depending on the venue, approved vendors lists might just be recommendations of highly-regarded professionals, or they can be more exclusive lists of the only vendors allowed to work on-site. Regulations of approved vendors vary greatly, which is why it's essential for couples to carefully read their contract before signing the dotted line.
What are some benefits of approved vendor lists?
There are many incredible benefits to using approved vendors lists, including the amount of time and energy it can save when hiring your vendors. Rather than add to the decision fatigue, many couples find it helpful to choose from a vetted list that's come straight from their venue. Additionally, approved vendors lists often include professionals who all work great together as a team so you can rest assured your vendors will mesh well on the day-of. Finally, when vendor lists are diverse and inclusive, they can make couples feel comfortable and safe. Just by looking at the approved vendor list, couples know that there are people who understand where they're coming from, which helps build trust.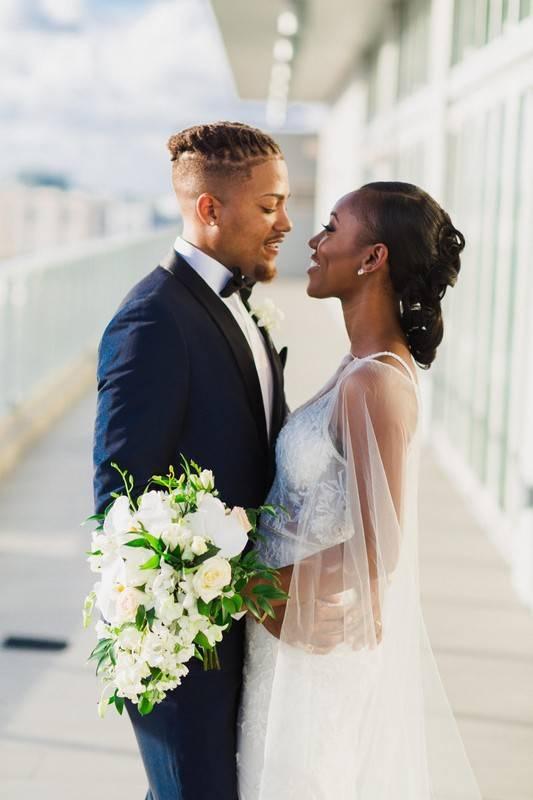 What are some drawbacks of approved vendor lists?
Some couples want the freedom and flexibility to hire whatever vendor they choose, regardless of a venue's approved list. This is particularly true when a venue has restrictive policies, but a couple already has their heart set on a vendor who's off the list.
Additionally, these lists can sometimes miss the mark when it comes to inclusivity. "The lists should be representative of the couples coming through the venues," Lankford says. There are different cultures, religions, races, sexual orientations, gender identifications and more to consider. "You've got all these different clients coming through, so these lists should at least have a company that can cater to those different pockets."
When couples see themselves represented in the vendor lists, it can create a sense of allyship and safety. It can also help couples feel confident that the team they hire and understand their point of view. "There are some things that, as people, we have in common, like hating COVID or loving Bruno Mars," Lankford says. "But when we start drilling down, differences emerge. Some couples don't want to listen to Maroon 5, and some couples don't want to listen to Migos."
That goes for every aspect of your wedding. "If you want ethnic food and there are no caterers on the list, that's where you can run into limitations," says Laetitia Towson of House of Bash in Atlanta, Georgia. "If I'm doing a Nigerian wedding, I'll have a Nigerian caterer that can provide authentic Nigerian food on my list. It really helps couples who are looking for something specific for their wedding day."
That's why Lankford says it's so important for vendor lists to be inclusive of as many backgrounds and cultures as possible. "If you're not giving couples the option of people that can cater to them, then you're doing them and yourself a disservice," he says.
Another drawback of approved vendor lists can be the lack of transparency when it comes to the "pay to play" model. Couples need to be aware that some vendor lists are less about top-notch recommendations and more about collecting fees. If you'd like to know upfront, you can ask your venue how they create their vendor lists.
How can I navigate approved vendor lists?
The best way for couples to work with an approved vendor list is to ask questions and do their homework. Always ask about how the vendor list was compiled and if vendors were charged to a fee to be listed. Also, make sure to spend time researching the approved vendors on your own before committing to work with them. A stamp of approval from an approved list is a great start, but every couple should make sure they're hiring professionals whose work they love and whose professionalism they can trust.
Before signing the dotted line, talk to your venue about the restrictions on hiring. Can you only hire from their list, or are you able to bring in other vendors who better align with your vision? If you're limited to the list, be clear on how much it will cost to bring in an outside vendor. If the vendors you worked with aren't currently on the list and you think they should be, talk to your venue after the fact. Taking it upon yourself to recommend a vendor to a venue could help them get onto preferred vendor lists.
How can I find other vendors in my area?
If you feel the approved vendor list doesn't represent you and your partner fully, build your own list! Search for vendors in the area using the WeddingWire Vendor Directory. You can filter based on price points, availability and specializations (like vegan cuisine or experience shooting drone footage). You can also look at pictures of past events and look at reviews written by real couples. Another approach is to use social media. Check out different Facebook groups and search hashtags on Instagram. Finally, ask your friends and family in the area who they used for their nuptials. Word of mouth is a great way to find amazing vendors.
Even if the vendors you work with aren't able to get on approved vendor lists, one effective way to help them gain visibility is to be vocal about how great they are. Talk to your recently engaged friends or family members and tell them who you booked. Leave raving reviews on WeddingWire for other couples to see, write them a nice Google review, and post on any Facebook groups you're in. We also recommend posting pictures on Instagram and tagging your pros. Every positive review you leave can help another couple find them.