How Wedding Pros Plan Their Own Weddings (and Ideas You Should Steal)
Yup, pros stress about planning their own weddings, too! Here are the wedding planning ideas three recently-married experts learned after planning their big days.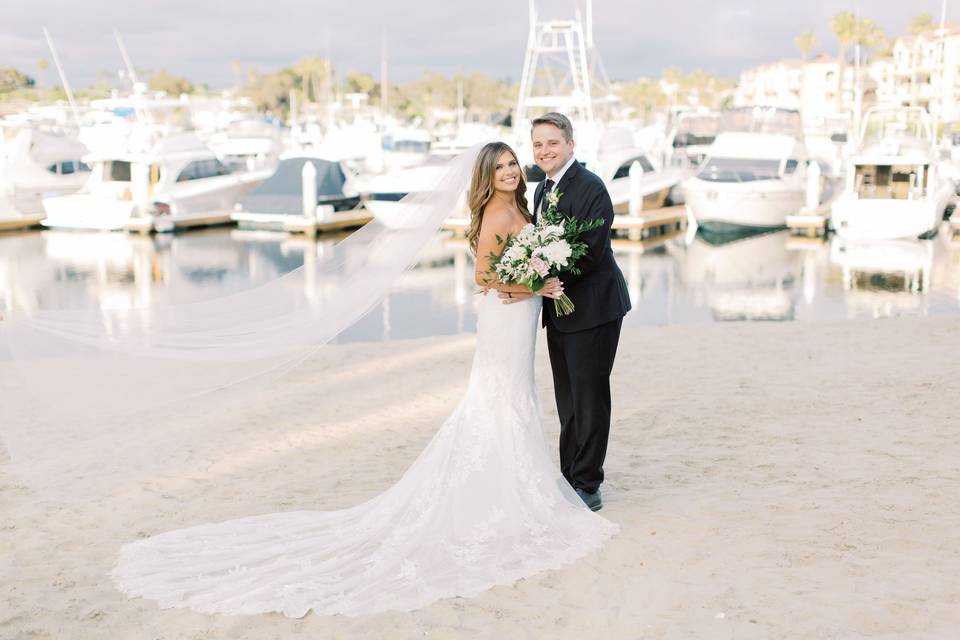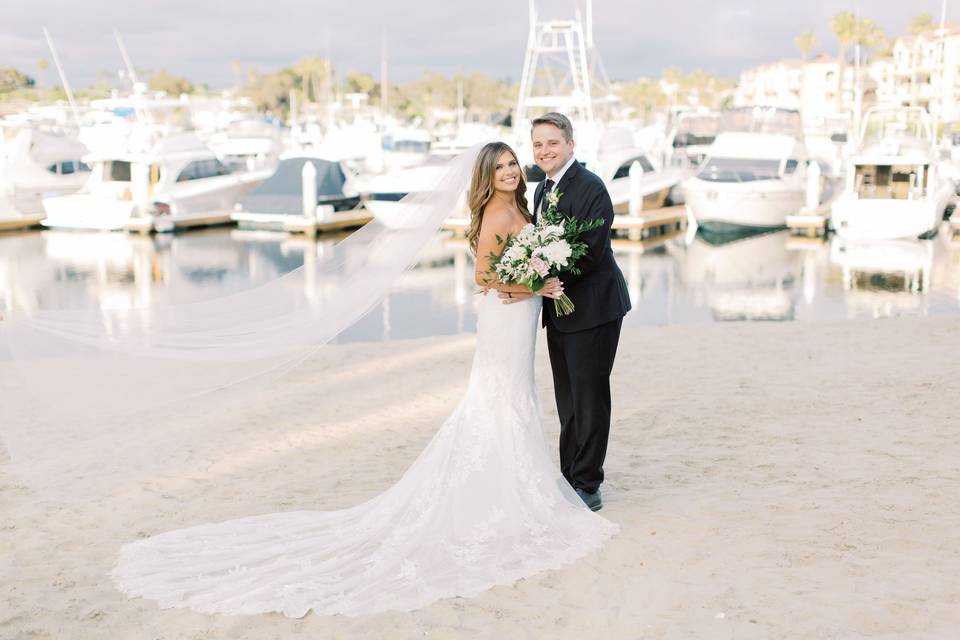 If you've never planned a wedding before, the whole process can feel a bit overwhelming. You might be surprised to learn that even wedding professionals, who have planned and worked on hundreds of weddings, feel the same way when it comes to their own big day. Sure, they may have wedding planning ideas and tricks up their (very experienced) sleeves, but at the end of the day, they're just brides and grooms like you. While some aspects of their own wedding planning journeys may be easier for vendors, other parts are actually more difficult.
We talked to three recently-married wedding pros—Alexa Infranca of Pure Lavish Events in Tustin, California, Kerri Johnson of Elle Loren & Co. in Richmond, Virginia, and Marisa Suárez-Orozco of Tropic of Flowers in Los Angeles, California—about their planning experiences, and asked them to share the wedding planning ideas and tips they learned firsthand.
Check out these wedding planning ideas from recently-married pros who gained unique perspective after planning their own events.
Start planning early.
If you're recently engaged, don't wait too long to start planning—we recommend starting to look at vendors between nine and 12 months before the big day. Even wedding pros, who have all the connections in the world, need to enlist vendors ASAP to ensure they don't miss out on hiring their ultimate dream team. "Starting early is key and we tell this to all our couples that booking certain vendors earlier rather than later is important," says Alexa, who got married in Huntington Beach, California. "For example, photographers and florists tend to book the quickest, so you want to jump on those quickly after you settle on your wedding venue. At the end of the day you want your first choice in which ever vendor you are looking at, so search them ahead of time."
Trim the guest list.
Creating and sticking to a wedding budget is challenging for everyone, including wedding pros. Experts say that one of the most efficient ways to cut your budget is by trimming your guest list. While it may sound difficult to some, cutting just 10 guests can allow you to spend more in other areas. "Spare the guest list so you can invest more into details and have time to spend with your 'people', at your reception," says Kerri, who got married in Richmond, Virginia.
Hire professionals.
One might think that pros would want to handle all the details of their own weddings themselves. Actually, most of the pros we talked to handed most tasks off to professionals so they could relax and enjoy their day. "As a floral designer, of course, flowers were extremely important to me," says Marisa, who hosted a destination wedding in Tulum, Mexico. "For many reasons, we ultimately decided to work with a local florist [María Limón]. I know I must've been a particularly high-maintenance client. It was hard for me to let go of that control because it is my work, but ultimately, it was one of the best decisions we made. The flowers exceeded our expectations and blew all of our guests out of the water! I'm so glad we trusted a professional familiar with the area to bring our dreams to life, so we could have fun and enjoy our day."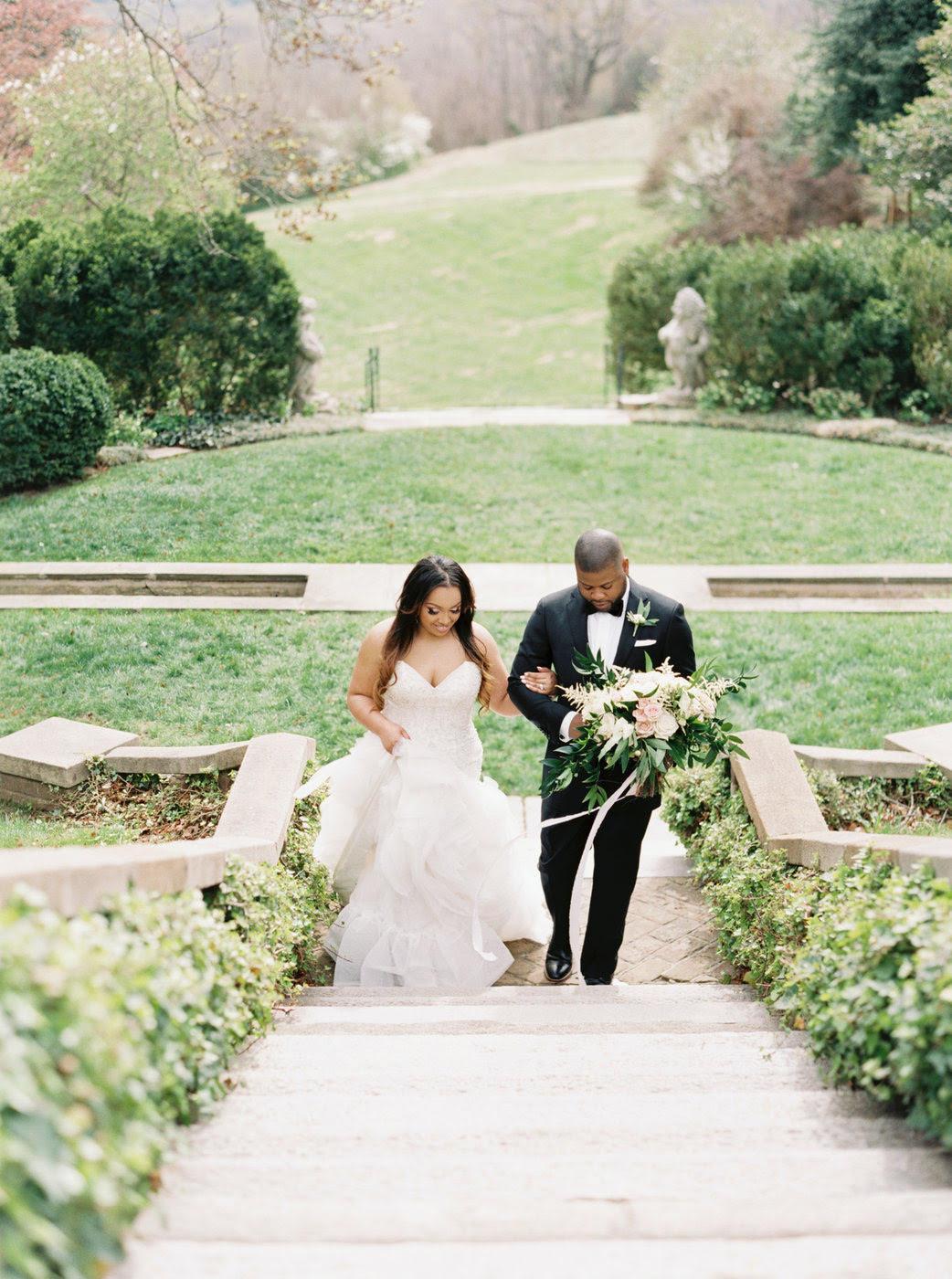 A planner is totally worth it.
Even planners need a planner! You don't want to be overwhelmed or stressed on your wedding day, so hiring a planner is definitely a good idea. Whether you choose to go with a full-service planner who works with you throughout the planning process or a day-of coordinator who focuses on the event running smoothly, this wedding planning idea was echoed by the pros we spoke to. "Because I knew I wanted to be able to have fun on my wedding day, we flew out one of my assistants, who works as a freelance day-of coordinator to manage the vendors and run the timeline," says Marisa.
Handle DIY projects with care.
While your endless Pinteresting may have inspired you to tackle a few DIY projects, pros recommend picking one project and sticking to it, rather than becoming overwhelmed with too many last-minute to-dos. "When it comes to DIYing, if you really want to do something yourself, go for it, so long as something you can do ahead of your wedding week," says Marisa. "For anything time-sensitive, like flowers and food, it really is best to hire professionals. I know it can be hard to give up the control, but they have done this countless times and you really want to be able to enjoy your own wedding day!"
Consider your Plan B.
"If you're planning an outdoor ceremony and/or reception, ensure you love your inclement weather plan as much as your original plan or at least know create a different design that you will be happy with should you have bad weather on your wedding," says Kerri. "We have seen our fair share of clients, become some disappointed when having to move forward with their inclement weather plan and you don't want to jeopardize any time being unhappy on such a momentous day."
Just do you.
As you plan your wedding, you're going to encounter a lot of unsolicited opinions. Remember what your wedding is really about and ignore the haters. "This might sound a tad harsh, but I want couples to know that you cannot please everyone," says Alexa. "If you try to do this, your planning process will become more daunting and stressful. Don't get me wrong, you want to make sure parents have their opinions heard, but at the end of the day - it is your day! Don't try and please mom's cousin Patty who has a problem with the chargers you chose. Trust me, it's not worth it."
Adds Kerri, "Do what you want to do! A lot of couples want to please so many of their loved ones, understandably so but at the end of the journey you don't want to look back and have any regrets."
Reserve quiet time.
One of our favorite wedding planning ideas: Be sure to carve out some private time between you and your partner on your wedding day. "For me as a planner, wedding days go by fast, but as a bride, it goes even faster," says Alexa. "Take a moment during your wedding to sit back with your husband and/or wife and look out at everything. Take it all in! It took months and months of planning and hard work to get you to this big day, so having that quiet and special moment is so precious."