Pros and Cons of Each Social Media Platform for Wedding Planning
From Facebook to Pinterest, Instagram to Snapchat, there are so many social media platforms that can help you plan your big day. But which ones are best to use? Read on and find out!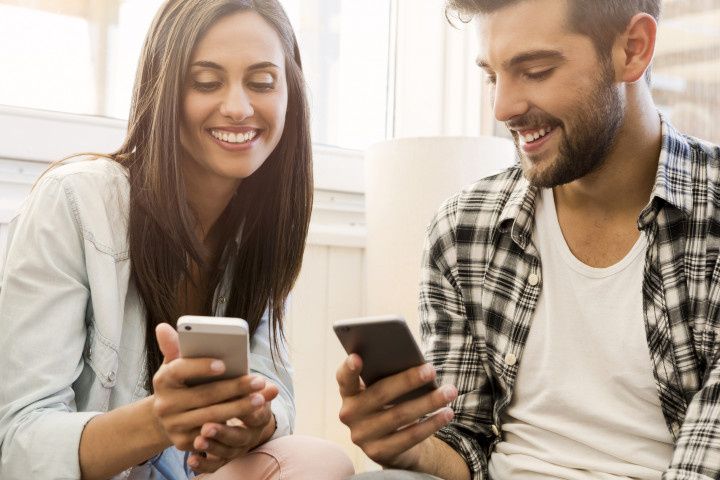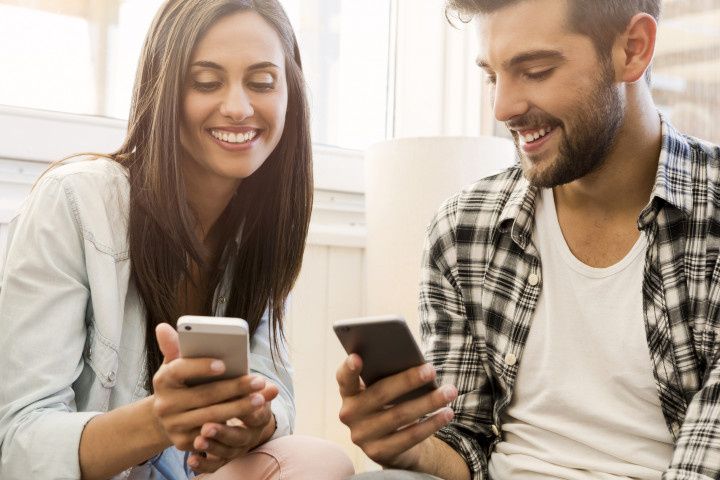 Social media puts us in constant communication with the world, enhancing our awareness, knowledge and resources. So it's no surprise that it plays an intricate role in almost all facets of modern-day wedding planning—and there are many pros and cons of using each social platform throughout this process. "Through social media, couples have access to unlimited inspiration for virtually every wedding detail and a bounty of information and opinions," explains Lindsey Sachs of COLLECTIVE/by Sachs in Boulder, Colorado, and Minneapolis.
We asked experts in the field of weddings and romance to share the pros and cons of each social media platform.
Facebook
Pros: The premier social media networking site still has a large presence in the world of wedding planning. It's often where most people get news of others' engagements and weddings. It also has a much wider reach than it once did as far as readership goes. Now most people, not just students, are on the social network, so it can be utilized to reach a wide audience for invitation purposes and so on. If you are looking for differing opinions and input from a greater variety of people, then Jonathan Bennett, Columbus, Ohio-based certified counselor and founder of Double Trust Dating, says Facebook is your go-to place. "Facebook's group system allows like-minded people to come together to discuss and share issues, privately if desired," he says. "Users from wedding planning groups could give you a lot of practical advice you never previously considered, not to mention vendor recommendations."
Cons: On the downside, however, not everyone uses Facebook anymore, so some people may miss information you're trying to share, Deb Erb of Simply Events Inc. in Lititz, Pennsylvania, points out. For this reason, Facebook might not be the best social media platform for sending out invitations, even to less-official events like a shower or wedding brunch.
Pinterest
Pros: Pinterest is an incredible source of organizing inspiration because it's search capabilities are endless. "A picture is worth a thousand words, and sharing your Pinterest boards with the people who are helping you bring your wedding day to life is an effective way to communicate," says Flora Wu Ellis, founder and CEO of Unveil Events. It also allows you to stay current and with the trends. You can see what is forecasting for months or even seasons ahead, so you can prepare. The fact that you're able to create different boards—both public and secret—is also helpful, because you have something to go back to each time you do a new search.
Cons: Erb points out, however, that vendors cannot always duplicate everything a client sees on Pinterest, which makes it difficult for them to work with demanding clients who do not understand their limitations. "Certain flowers may not be in season, so if a client demands a particular flower because they liked it on a Pinterest Board, then they will need to pay a lot more money and could go over their budget," she says. "Only the professionals know how to put things together and what makes the most sense for budget and aesthetics. Trust them."
Instagram
Pros: Similarly to Pinterest, Instagram is a visual-oriented platform that can bring about a great deal of wedding-day inspiration. While it organizes its information differently, it allows you to search by user or by hashtag. This ability makes it easy to see any wedding style or trend out there. You can follow the accounts of top wedding magazines and publications as well as vendors you might be considering hiring for your big day.
Cons: Also similar to Pinterest, however, is that Instagram tends to "show-off" the best of the best images. "Couples can get discouraged by too many pretty photos that don't narrate the deeper story behind how a vision was achieved, and the truths of how difficult wedding planning can be," says Lindsey Sachs. "Instagram can represent a false sense of reality, making it hard for couples when they compare their reality to what they're seeing from others."
Snapchat
Pros: Few apps are more fun on a wedding day than Snapchat. Snapchat helps couples engage with their closest friends and family by sharing the micro parts of wedding planning—the day-to-day experiences both good and bad, while having some fun, explains Sachs. "This type engagement creates a more frequent dialogue and is a fun way to give a behind-the-scenes look at your wedding planning journey."
Cons: Snapchat is not necessarily the most idea platform for the planning process. "The nature of Snapchat makes most discussions and photos temporary," says Bennett. "So, if you want to do long-term planning, this might not be your best choice, as having to screenshot or save photos defeats the purpose of using Snapchat to begin with."
Twitter
Pros: Almost all professional vendors you'll consider hiring for your wedding, from your venue and florist to your DJ and officiant, are on Twitter. They also probably use the platform to share clips and images of their latest work. This can be a great platform to use while you're shopping around for vendors.
Cons: One thing to consider, however, is that Twitter is known for trolls. It has the tendency to create vigorous debate, explains Bennett. "Twitter isn't always the ideal platform for kind, constructive feedback," he says. "You don't want to share photos of dress ideas or intimate moments in your wedding planning, only to deal with possible mocking and condemnation of your choices."
Whatsapp
Pros: While considered less of a social media platform and more of a telephone app, Whatsapp is being increasingly used to help couples with family living in far-away countries plan their wedding. While there are many pros and cons to this social media platform, it makes it incredibly easy to keep in touch with vendors—through phone and video calling, as well as group text chats.
Cons: Certain aspects of this app can be very helpful, however, Erb warns that Whatsapp shouldn't be used to replace in-person conversations. If you're hosting a destination wedding, we recommend scheduling a trip to your wedding locale to meet with vendors in person before booking. Once you've fully vetted and booked your vendors, by all means use Whatsapp to communicate throughout the planning process.