The 2019 Wedding Favor Trends Your Guests Will LOVE
Want to know the hottest wedding favors for 2019? Check out these unique ideas from top wedding planners.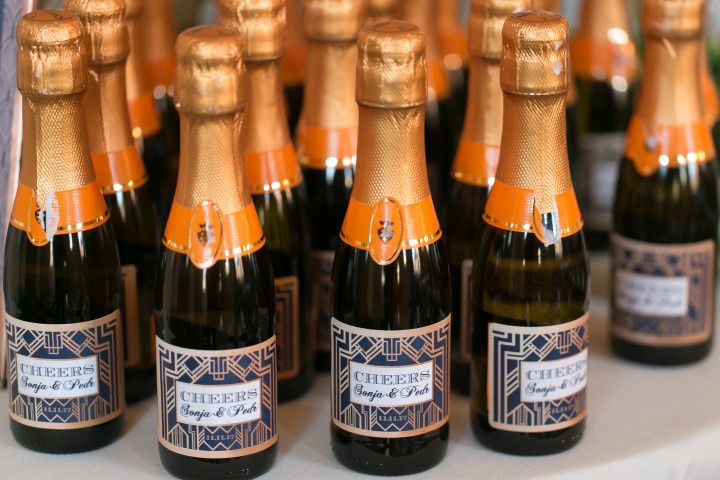 Until you get engaged, you don't realize just how many nitty-gritty, teeny-tiny details go into wedding planning. Apart from the obvious aspects of your big day you have to book — the venue, the caterer, the musicians — there are smaller deliverables, too. Considering wedding favor trends is an important part of planning, too. Favors a traditional gift that's given to guests as they leave the reception, sealing the end of a weekend celebrating love.
Though a decade ago, couples would often buy sunglasses, jars of honey, flip-flops and other inexpensive items in bulk as their good-bye token, that's not so much the case now. As Heather Jones of Wente Vineyards in Livermore, California explains, there's been a huge shift in wedding favor trends in recent years, moving away from the goodie bag and more toward experimental and fun. "Traditional favors such as coasters, coffee mugs, and other trinkets have increasingly become outdated, as more couples are wanting immersive gifts for their guests," she continues. "Some of the tried-and-true favors we've seen in the past often get left at the venue or go unused by guests."
So what's hip these days? These wedding favor trends, as predicted by wedding planners.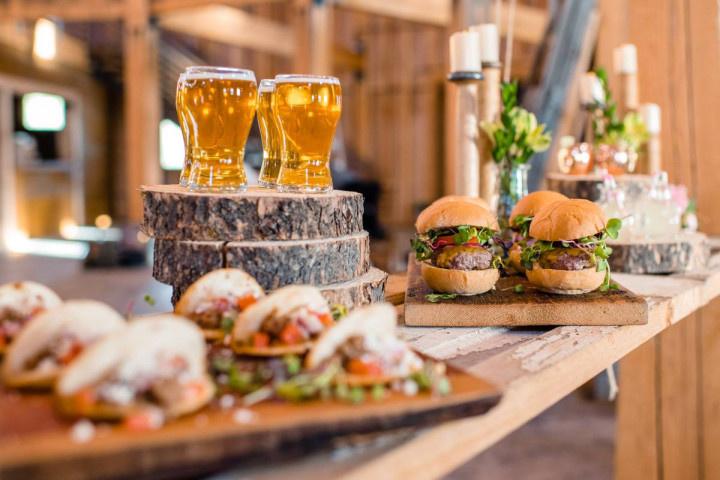 Late-night bites instead of a favor.
Let's be real: after an evening of drinking heavily, you could care less about a trinket. What you really want is carbs — and lots of 'em. Jones says couples understand the need for late-night bites, and have skipped favors to make room in their budget for this extra food expense. "We'll see snacks like beignets being served with various toppings and sauces, making for an elevated experience rather than a take-home gift," she predicts.
Other couples, might keep it even more simplified and less refined, according to Emily Sullivan of Emily Sullivan Events in New Orleans. "It can be anything from a hot dog cart, cheeseburgers, french fries, pizza or even your favorite late-night snacks," she continues. "This way, guests can continue the festivities and be ready for round two. As couples focus more on creating an experience for their guests, I suspect this will continue to gain popularity across the United States."
Group excursions instead of favors.
Countless studies have proven the source of joy isn't found in how many items you own but in the experiences you share. That's why travel is one of those things that costs money but actually enriches your life, enticing couples to hop on this idea and run with it. "Destination wedding couples like to take the guest experience to the extreme and really make it a priority. Group excursions will be on the rise as a way to say 'thanks' for traveling the distance to their nuptials, in lieu of tangible trinkets that we normally see as favors," explains Megan Velez of DestinationWeddings.com. "Catamaran cruises, zip-lining adventures and the chance to snorkel with marine life are all popular activities."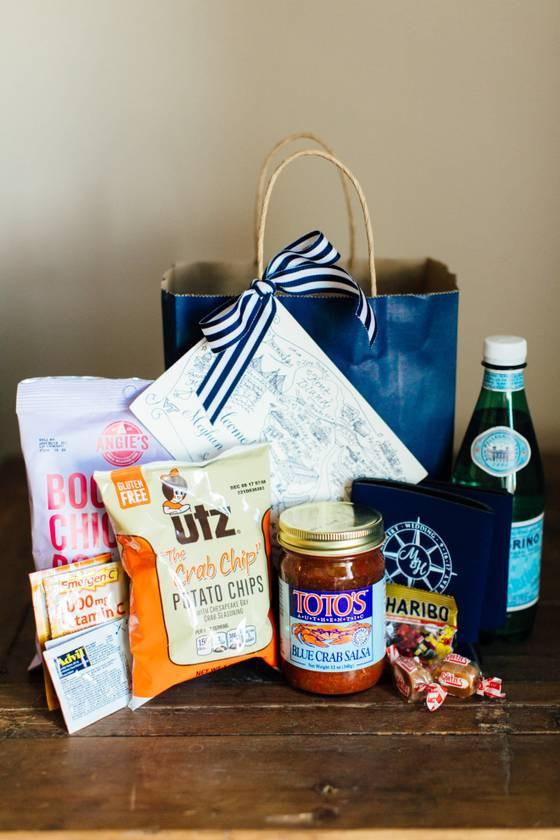 Welcome bags instead of favors.
Think back to the weddings you've attended: what stood out to you? Was it the bride's gown — or the way her groom beamed as she waltzed down the aisle? Perhaps the photo booth? Or the cocktails? Maybe it was arriving to your hotel and seeing a basket of goodies with meaningful touches. If the latter, Sullivan says while welcome bags aren't a new concept, they are a growing one, as couples understand the value of this amenity, and are putting more funds toward it and thinking less about wedding favor trends. "We like to fill ours with bottled water, local treats, aspirin, and maybe even something like a compact umbrella if it is supposed to be a rainy weekend. It is all about making your guests feel comfortable and welcome. Consider what you would provide for them if they were staying in your home, that is always a good place to start," she explains.
Personalized wine bottles on the rise.
Depending on your budget and wedding size, Jones says this more luxe wedding favor trend has been gaining momentum. Because this is something guests will actually enjoy — who doesn't want vino? — engaged duos are taking the opportunity to spoil those they love the dearest. "This is also a great choice in lieu of welcome bags, as most essentials are often provided by the hotels for traveling guests," she continues. "This makes for a nice souvenir from their trip, and they'll love the memento from your big day."
A locally-sourced gift for destination weddings.
As the average age of wedding-planning couples is now around 33, according to the 2019 WeddingWire Newlywed Report, older newlyweds are taking a break from tradition and opting for destination weddings. This allows them to not only have a vacation themselves, but give their closest ones an excuse to get out of town, too. When away from your home city or country, it can be more difficult to ship favors in bulk, so Heather says couples are selecting locally-sourced goods that can't be found anywhere else. Whether this is food, a handmade good or a gift certificate for an experience nearby, these are often more appreciated than something that'll take space up in their luggage.
Main image courtesy of Eileen Smith Events