8 Things You Shouldn't Post on Social Media After Getting Engaged
Just said yes? Go ahead and spread the happy news online—but be careful about what you share. Here are eight things you should never post on social media after getting engaged.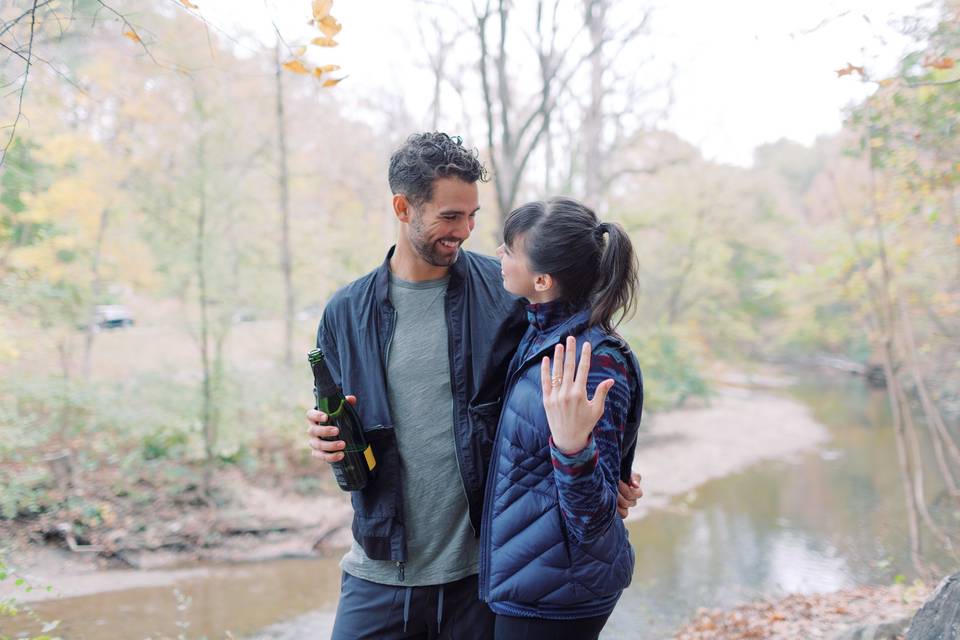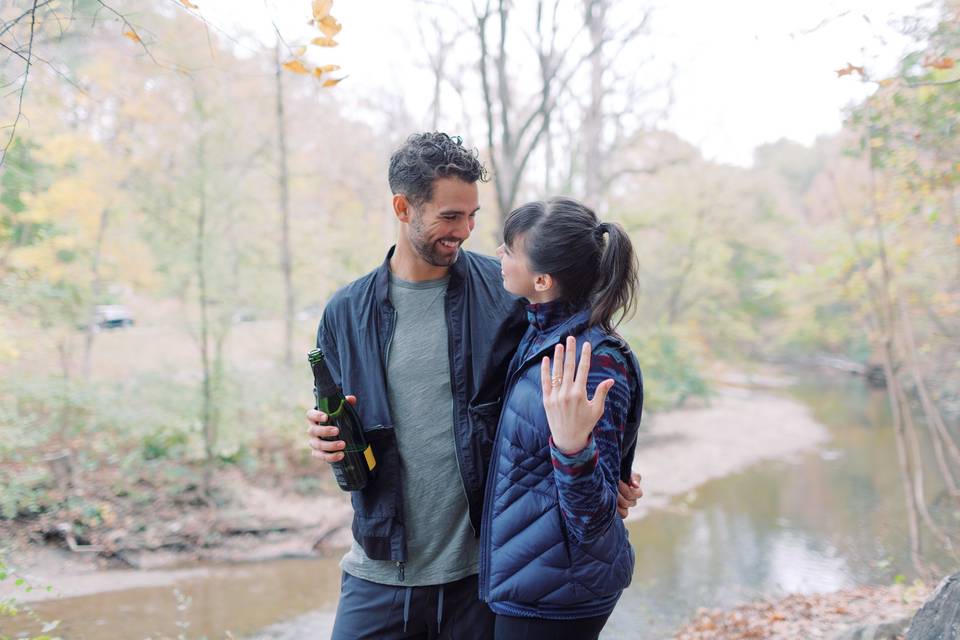 Congratulations, you're engaged! You probably want to open Instagram and share the happy news with your followers—and you definitely should. As you enter one of the most exciting phases of your life, you'll want to share your joy with loved ones and document your wedding planning journey. And, let's be real, you also need an excuse to show off those amazing proposal and ring pics. We don't blame you! Sharing engagement news on social media makes your life milestone feel really real. But, be warned: There are a few things you shouldn't post online after you just said yes.
While there's not much established in the way of proper etiquette when it comes to engagement announcements, there are definite dos and don'ts. The biggest rule to follow, though, is to make sure your closest friends and family members know the news before you spread the word online. It's important that your loved ones hear about the engagement directly from you and your S.O., because finding out through an Instagram picture or Facebook post could lead to hurt feelings. Plus, nothing beats the experience of seeing their reactions in person (or over FaceTime).
After you've told the VIPs in your life, you can spread the news virtually if you'd like. As you craft the much-anticipated engagement announcement, there are a few things to know before you press post. Here, we break down the eight things you should never share on social media after getting engaged. Brush up these etiquette rules to ensure your post gets all the likes online.
Proposal Details Loved Ones Don't Already Know
This goes along with the etiquette rule we shared above. If you're going to post sentimental details from the big moment, make sure your loved ones know before you divulge all the romantic info online. If your S.O. arranged a walkway of roses or they surprised you with a reset family jewel, share those details with your nearest and dearest first. They'll want to know as much about the engagement as possible, and finding out special details through Instagram might make them feel left out. To avoid any awkward moments, make sure the information you share online is common knowledge among your friends and family.
Dozens of Photos at a Time
While engagement photos are fun to share, it is certainly possible to go overboard with the posting on social media. Plus, if you share a big Facebook album or an Instagram slideshow full of too many picture collages, your followers might miss out on seeing your faves. To get the most out of your engagement announcement, start by sharing just a few of your favorite snapshots. You can always share more if you want, especially in the weeks leading up to your wedding date.
Specific Ring Details
Remember what your engagement is truly about: you and the love of your life embarking on this exciting next chapter. While the engagement ring itself is stunning and important, details like the cost or carat size shouldn't take front-and-center stage. Not only could sharing this information be seen as inappropriate, some followers might think you're showing off. Plus, the price and size are personal details that your partner might not want on the internet. Avoid this social media faux pas by simply avoiding any cost or size mentions in your caption.
Overly-Revealing Sentiments
Showing your love for each other is one thing. However, you don't want to make your social media feed too mushy—or worse, inappropriate. Remember: the internet is forever, and your engagement announcement isn't the place to get too suggestive. And, since you likely follow family members on social media, don't write anything you wouldn't want your mom (or grandmother) to see.
Exclusive Prewedding Event Info
As a general rule of thumb, it's best not to reveal information about exclusive prewedding events like an engagement party, showers, bachelor or bachelorette trips, or welcome parties. Not all of your followers are going to be invited to the wedding, but they might expect an invite (or worse, try to show up) to an event that you shared information about. Of course, it's completely acceptable to post about your fun wedding events as they happen. In fact, we encourage it! If you want to document your journey to the wedding day, feel free to do so. (It is your social media, after all.) Just avoid posting sensitive information like dates, times or locations to avoid any unwelcome guests or unwarranted comments.
Polls or Voting Features
Instagram's great for its features like the ability to poll your viewers and have them vote on certain things; however, your engagement or your ring should not be on the menu for debate. If you post a picture of your sparkler with a slider bar or poll asking followers to rate your bling, you might receive comments that are insensitive or even downright rude. To avoid this at all costs, skip any sort of poll or voting feature on wedding-related content.
Too Many Hashtags
This rule is specifically for couples who want to use their custom wedding hashtag in their engagement announcement. If you've spent weeks (or months) crafting the perfect pun for your big day, we encourage you to share it ASAP—but hiding it among too many other hashtags might confuse some guests. This could also lead to some unfortunate typos when loved ones try to use it on your wedding day or at a prewedding event. To keep things simple, include only the most important hashtags on your feed when sharing all engagement and wedding-related posts.
Wedding Party Details
Perhaps you've already selected your maid of honor or best man by the time you announce your engagement online. While you can definitely share that news eventually, wait to divulge any details until you've confirmed your entire wedding party. Revealing your maid of honor or best man might lead to some hurt feelings among your friends, especially if they haven't been asked to be in your group yet (even if you were planning to extend the offer later). To keep things fair, wait to share who's in your wedding party until all members are confirmed. Your friends will be grateful for your candor.