How to Choose a Best Man
Ready to choose the captain of your crew? Here are the most important criteria for a superstar best man.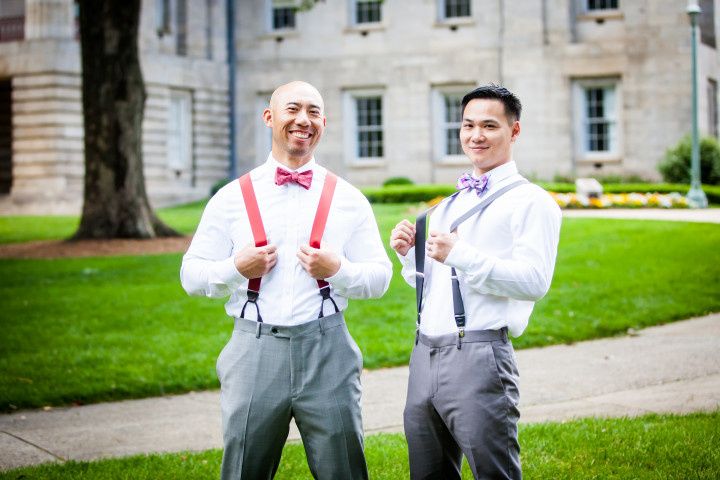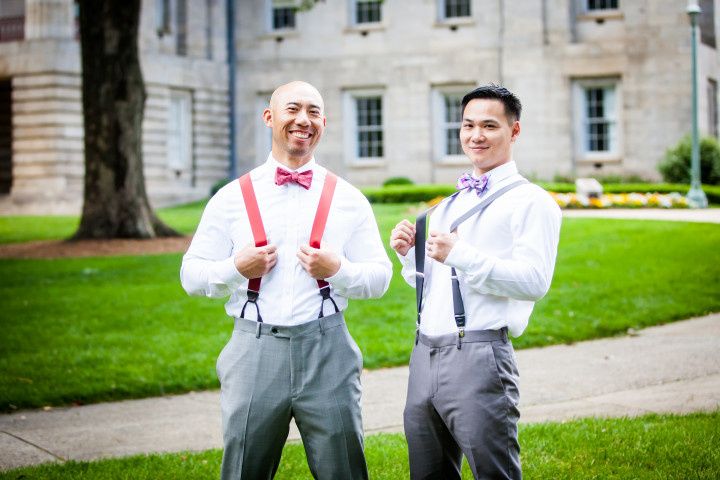 Picking your squad of groomsmen is probably a pretty easy call—you'll choose your closest friends and relatives to stand by your side on the big day. But figuring out how to choose a best man might be a bit trickier. Your best man will have to handle the same responsibilities as your groomsmen, plus quite a few more. He will also serve as de facto captain of the crew, which means taking the lead when it comes to planning the bachelor party and other pre-wedding events.
Having trouble deciding how to choose a best man? Here's a list of traits that make the best leader of the pack.
The obvious choice is usually the right choice.
The question of how to choose a best man might actually have an easy answer. If you have a brother, a best friend since childhood, or a cousin or other relative whom you're extremely close with, the decision has probably already been made for you. Your best man should be someone who knows you well, and a loved one who has been there for you for most of your life is the clear winner.
If you don't have a brother or a best friend, that's okay. The below criteria should help you decide how to choose your best man.
He knows the crew.
An ideal best man should already have a relationship with the other groomsmen. The best man will be able to more effectively lead the crew if he already knows them and trust is already there. This is why your future brother-in-law (if you have one) might not necessarily be the best pick for a best man (though you should definitely include him as a groomsmen). If he doesn't know the rest of the groomsmen, he might not be the best one to lead them.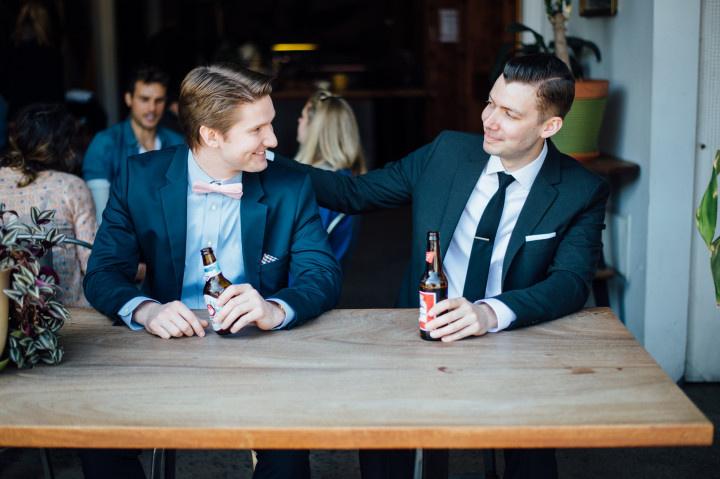 He's a doer, not a complainer.
Your best man should be the type of person who takes action, rather than procrastinates or complains about taking on a task. He shouldn't be afraid to start a text chain with the other groomsmen, remind the guys to order their suits, or make a decision on the bachelor party location. A lot of these responsibilities are time-sensitive, so your best man should be someone who is a quick thinker and deadline-oriented to set a good example for the rest of the crew.
He has your best interests at heart.
Your best man should know you well enough to know your likes and dislikes. Even if your best man would personally prefer a wild bachelor party, he's wise enough to know that you'd prefer a low-key camping trip with the guys—and selfless enough to put his own tastes aside to plan a bachelor party that you'll love. And when it comes to the wedding day, he'll step out of the spotlight to let you shine. That means, not fake-tripping down the aisle, making a thoughtful toast (not an inappropriate roast), and keeping it classy during the reception.
He has party-planning skills.
When thinking about how to choose a best man, don't worry if your top pick hasn't done the job before. A newbie will be eager and excited to take on the best man responsibilities, but it's a good idea to pick a leading man who has planned parties or trips in the past—or even attended a bachelor party or two. From choosing a location to booking travel to making dinner and activity reservations, there can be a lot of details involved with planning a bachelor party and you'll want your best man to be knowledgeable and on-the-ball enough to handle all of 'em.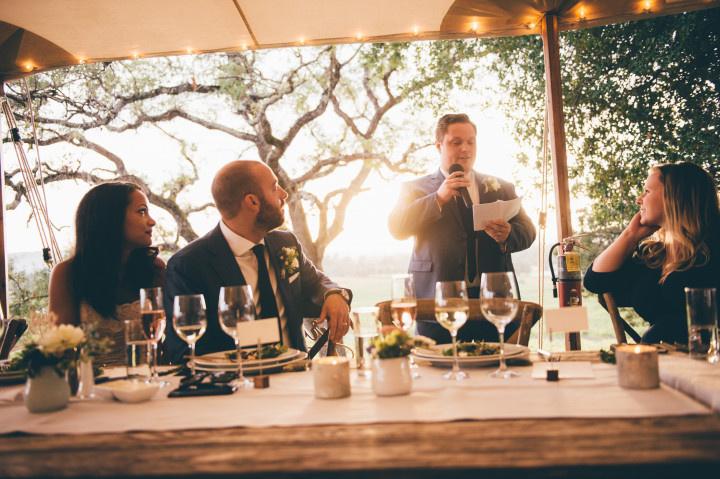 He's organized and trustworthy.
A best man's responsibilities require a great deal of organization—from planning your bachelor party to making sure the guys have ordered their tuxes to keeping track of your wedding rings on the big day. Your best man should be someone who you would trust with these important details—not someone who is constantly losing things or always running late. Even if your best man isn't a naturally organized person, you should be able to trust him to step up for your wedding day.
Breaking the rules is totally okay.
If figuring out how to choose a best man is proving too difficult, remember that you don't have to have a best man at all. You can skip the tradition entirely (as long as you think your groomsmen can work as a team to handle important responsibilities), or have two best men, or even a best woman, if you'd prefer. Some couples choose to forgo having a wedding party entirely. Your decision should reflect your relationships, and needn't follow tradition if it doesn't feel right to you.