How to Ace Your Man of Honor Duties
Whether you've been a man of honor before or are a newbie, here's how to totally rock this special role.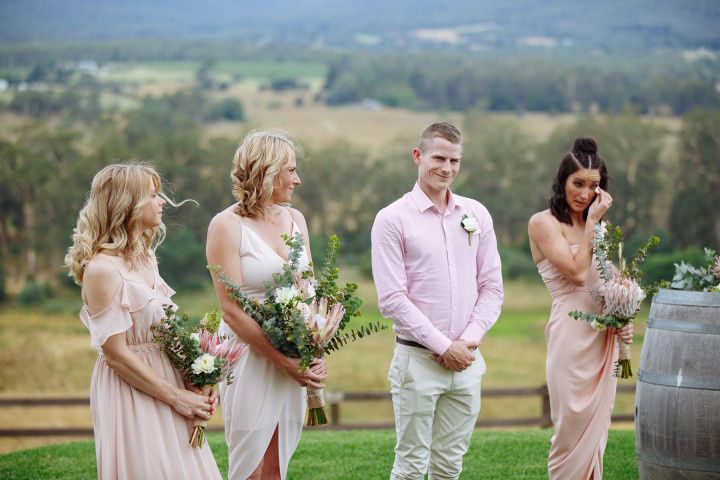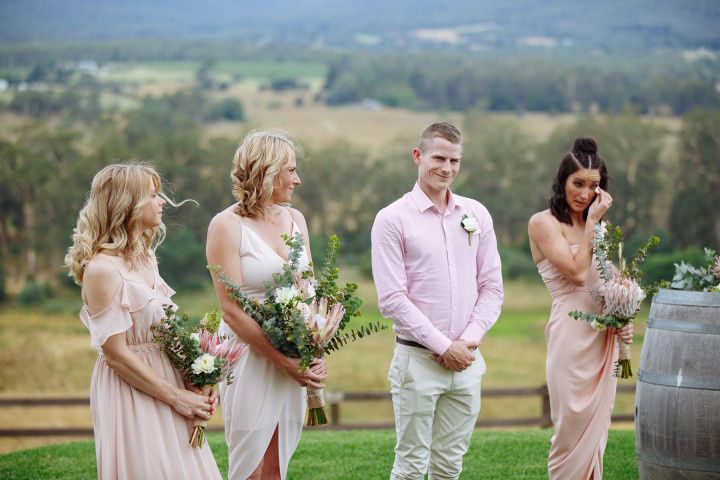 You've been asked to be the man of honor in a wedding—congrats! Whether the bride is your best friend since childhood, your sister or something else entirely, it's clear you mean a lot to her. Hopefully, you're not worried about standing on the bride's side as the one guy among lots of women. Lots of couples are choosing to cross gender lines when selecting their wedding party, and we say, why not? After all, being a man of honor is a fun role; there's a lot you can do with it, and none of it has to involve anything gender-specific at all.
So if you've been asked to be a man of honor, and you're not quite sure what that means exactly, we've laid it all out for you. Here's a list of duties you may be asked to handle should you take on this important role.
Find the perfect attire.
An outing that most brides look forward to is the trip with her gal pals to the bridal salon to find bridesmaid dresses. But how does this work if you're going to be her man of honor? Well, there's no reason why you can't accompany the ladies for this trip! After all, you'll need to figure out what you're going to be wearing, and you'll likely take your cues from the bridesmaids' gowns. If the wedding will be a casual one, you could simply wear khakis and a nice shirt in a similar color as the bridesmaids' dresses. Or if you'll be part of a formal affair, you might opt for a tux like the groomsmen but wear something—a vest, a pocket square, or a tie—that coordinates with the bridesmaids. When it comes to what should a man of honor wear, there are plenty of options to explore.
Assist with planning the pre-wedding events.
As the man of honor, you'll get a chance to use your best planning skills! You'll be in charge of making arrangements for the shower and the bachelorette party. Both are events that can totally be gender neutral, so there's no reason to feel uncomfortable or sit these events out. The obvious answer to the bridal shower is to throw a couple's shower, and when it comes time for the bachelorette party? Instead of a girls-only event, why not plan a trip for all of you to visit a cool city like Vegas or New Orleans?
Be a wedding-day wrangler.
On the day of the wedding, it'll be your job to cater to the bride, keeping her calm, cool, and collected. You'll also be in charge of ensuring that everything runs smoothly behind the scenes. Our opinion? You're the man for the job! When the going gets tough, remember that the bride chose you to be her man of honor because she couldn't imagine having anyone else by her side when she gets married. So don't be afraid to step up and manage—direct the photographer to the right place, make sure the pianist has arrived on time, and make sure the bride has an extra pair of pantyhose and her favorite perfume.
Give an awesome speech.
If you're up for it, know that you'll probably be expected to make a speech at the reception, just like a maid of honor would. To deliver a speech that's sure to wow the crowd and impress the bride, just speak from the heart, and talk about the special relationship you share with the bride. Guests will love hearing the story of how the bride chose you for her man of honor.