A Bride's Guide to Bridesmaid Dress Shopping
From who pays for the bridesmaid dresses to exactly when you need to order them, this guide to bridesmaid dress shopping covers all your burning questions.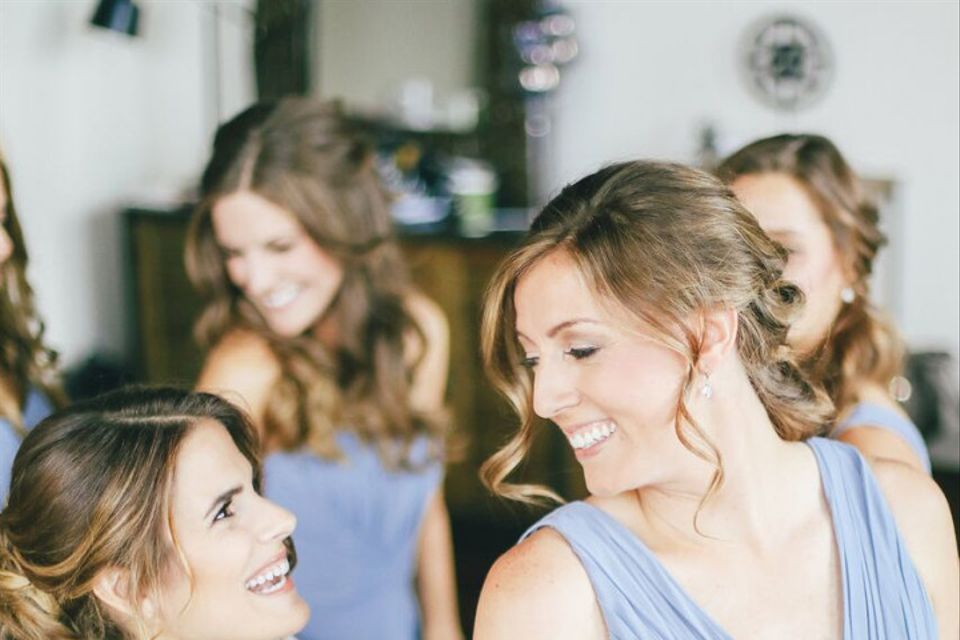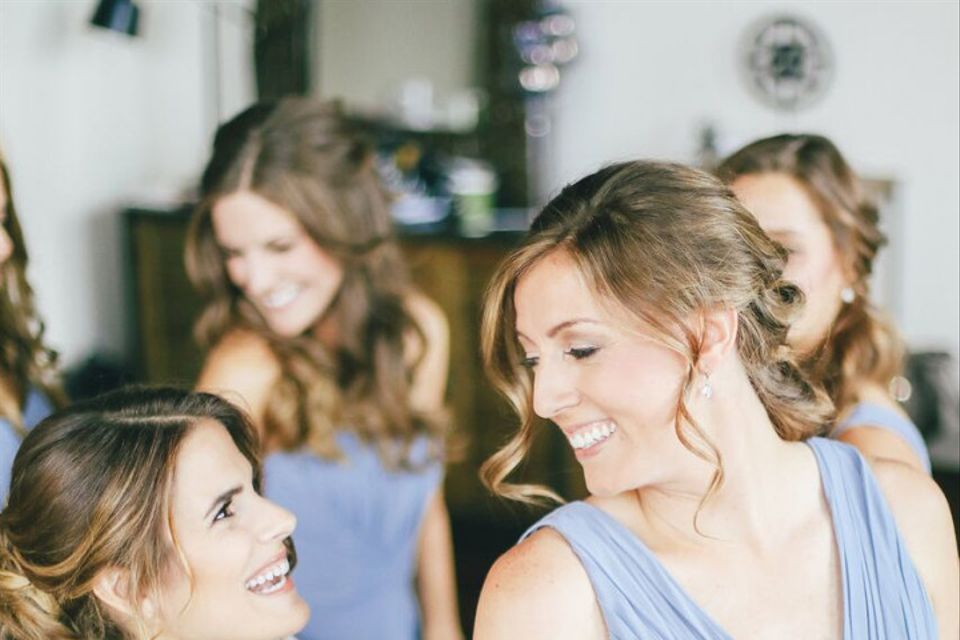 There's a reason bridesmaid dress shopping is known for being, um, high maintenance to say the least. While shopping for bridesmaid dresses is an exciting time for both the bride and her squad, it can also be incredibly stressful dealing with different budgets, sizes, shapes, styles and personalities. This means, as a bride-to-be, you'll want to make the process as easy as possible for your leading ladies. So, if you're about to start looking for bridal attire, listen up — we've covered everything you need to know about the bridesmaid dress shopping process, from start to finish.
Make sure you and your 'maids ace the bridesmaid dress shopping experience by following our step-by-step guide.
Know the Basic Etiquette Rules
Before you even start bridesmaid dress shopping, you'll want to brush up on some of the basic dress shopping rules. Here are the five things a bride needs to remember when she takes her 'maids shopping.

Have a Set Budget
Since it's proper etiquette for your bridesmaids to buy their own dresses, you should have a set budget for how much the bridesmaid dresses will cost — and be careful not to go over that limit. Keep the other bridesmaid expenses in mind (like the bachelorette party, and travel costs for a destination wedding, etc.) when setting your bridesmaid dress budget — after all, you don't want your BFFs dropping an entire paycheck on your big day.
Decide On a Dress
In order to find the best dress for your bridesmaids and your big day, consider these three important factors to help pull together a cohesive look:
Take into account what time of year you'll be getting married, and select a bridesmaid dress style and fabric that works with the season. If you're marrying in the spring or summer, you don't want your 'maids in a dark, heavy dress. Whereas if you're getting married in the fall or winter, a lightweight pastel gown may be too summery. Factoring in the season of your wedding will ensure you pick a bridesmaid dress style that matches the rest of your wedding.
Your wedding style also plays into what your bridesmaids should wear on the big day. For example, if you have your heart set on a romantic garden wedding, consider a bridesmaid dress with movement or something off-the-shoulder. Knowing your overall aesthetic will make sure that the bridesmaid dresses you choose are cohesive with your specific wedding style.
Your wedding color palette is also something you'll want to factor in when choosing bridesmaid dresses. Think about the color of your linens, the flowers in your bouquet, and other details and try to find a bridesmaid dress color that pairs well with these hues.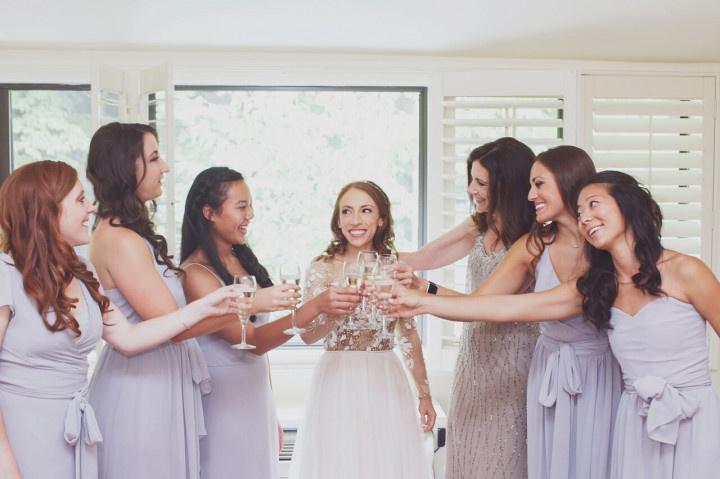 Find the Right Fit
After you've found the dress style and color, you need to make sure your bridesmaids send in their correct measurements. Your bridesmaids should know their width, bust and length so the dress can be built to fit them (this will means less alterations!). Frequently, these measurements can be done right in the store during your bridesmaid dress shopping appointment, but if some of your 'maids weren't able to attend the shopping excursion they can easily go to their local seamstress to get the right measurements.
Place the Order Early
Once everyone's measurements have been recorded, advise your bridesmaids to place their dress order ASAP. Typically, a bridesmaid dress can take anywhere from two to six months to be made and shipped in time for alterations. So, give your 'maids a cut-off date of when they need to have placed their dress order.
Factor in Fittings & Alterations
Yay! Your bridesmaids have all placed their orders and the dresses have finally arrived, but this DOES NOT mean the bridesmaid dress shopping process has ended. You still need to remind your bridesmaids to try on their dresses immediately and get a proper fitting. Everyone is built differently, so in order to make sure your 'maids slay their walk down the aisle, they should get their dresses altered to fit their body type. Your bridesmaids should go to a seamstress or tailor for alterations at least three months before the big day.