This Bridesmaid Dress Color Quiz Will Tell You Exactly How to Style Your Squad
You've found your wedding day attire, now it's time to think about your besties. Take this bridesmaid quiz to find out what color and style your crew should wear.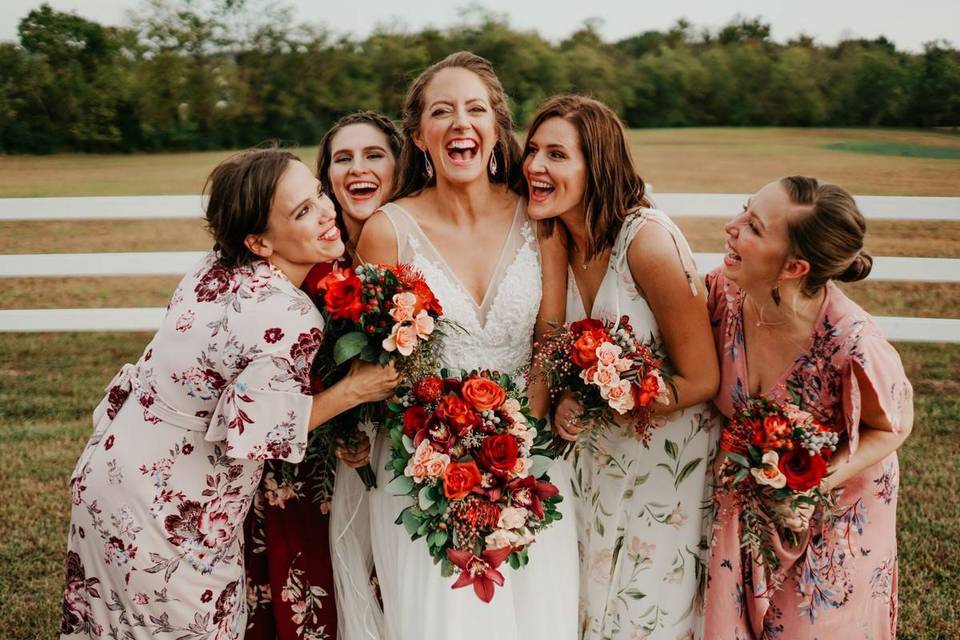 Figuring out what color your bridesmaids should wear on your big day can sometimes be a tricky task, but this bridesmaid dress quiz is here to help you through the process (although getting everyone to actually agree on a dress might be a different story!). If you currently find yourself wondering "what color should my bridesmaids wear?" then you've come to the right place. From classic pastel gowns to bohemian chic rust tones, this bridesmaid quiz will reveal our dress suggestions based on your wedding style, season, color palette, and more.