19 Texts You'll Send to Your Groomsmen
Your betrothed will be happy to answer wedding planning questions, but don't forget you've also got some go-to guys in your groomsmen.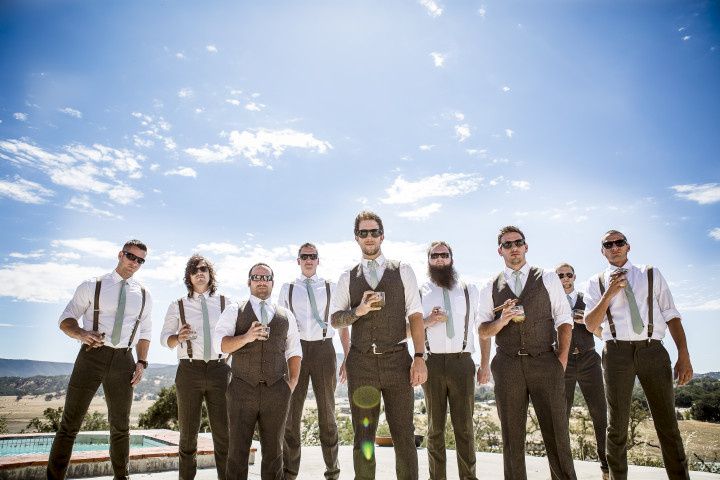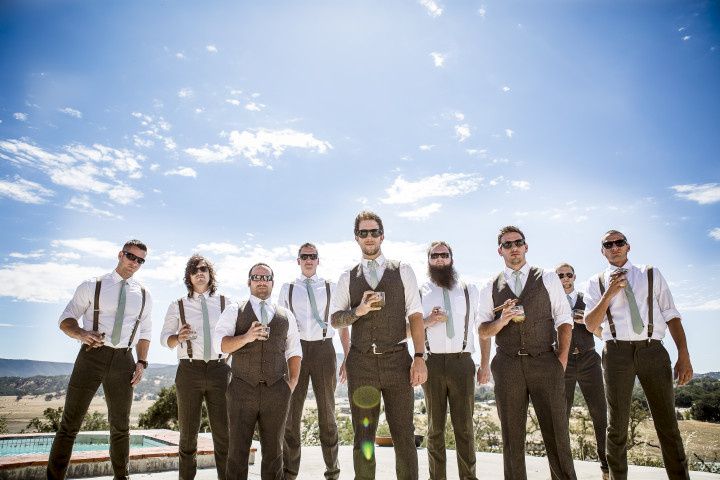 Photo: Ballad's Photography
You're getting married—congrats! Therefore, you've probably found yourself asking some serious questions like, "Why is my S.O. talking to the wedding planner more than me?" or "What's the difference between rustic and shabby chic?" Luckily, when you can't ask your future spouse-to-be any more wedding-related questions, you can always lean on your groomsmen.


From wedding lingo to bachelor party plans, here are some common texts you'll send to your groomsmen during wedding planning.

"Will you be my groomsman?" (insert party hat emoji here)

"Who from the wedding party do you want to walk down the aisle with?"

"Have you sent in your suit measurements yet?"

"We just finished our registry. So I'm celebrating and having people over to watch the game."

"I tried to add the flat screen T.V. to our registry. We went with the cheese board instead…"

"Who is planning the bachelor party again?"

"I vote we bring our clubs and go golfing the day before the bachelor party."

"Do you know what a peony is? My S.O. keeps saying we'll wear them with our suits."

"Good news. I said 'no' to wearing suspenders."

"You can bring your sunglasses, but don't wear them during the ceremony."

"Here's the video on how to tie a bow tie." (insert link to the YouTube bow tie video).

"Yes, you will get a plus-one."

"Let's go to happy hour, working on the guest list is painful." Easily create a guest list without any hassle here »

"What do you think about personalized flasks as a groomsmen gift?"

"Remember it is a toast not a roast. I mean it this time."

"What food should we order while getting ready for the ceremony?"

"Thoughts on a (insert your favorite NFL team) groom's cake for the reception?"

"Do you know what a first look is?"

"I know it's funny to joke about misplacing the rings, but please don't lose them."