12 Ways to Simplify Your Wedding Planning Process
There are lots of small tweaks you can make to your wedding planning process (especially if you're in the early stages) that can really ease the stress.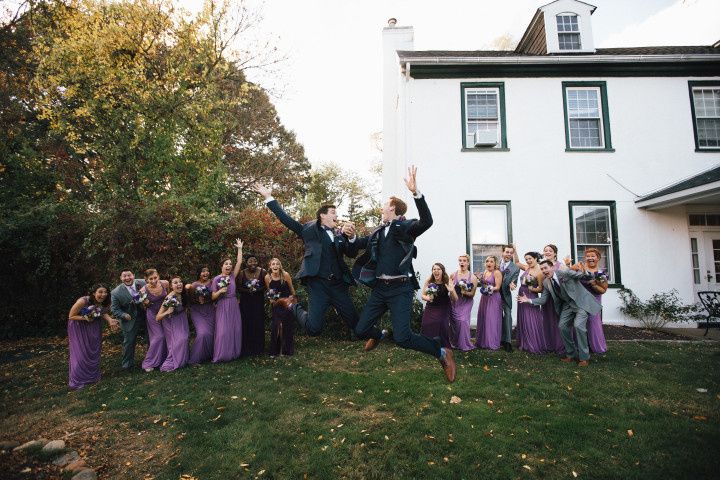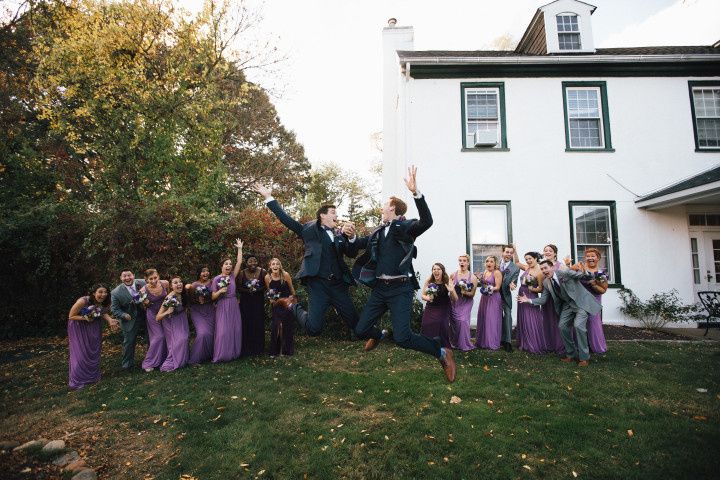 Photo: River West Photography
Wedding planning can be pretty complicated. You're dealing with a lot of people, a lot of money, and a lot of details. We know that you're probably pretty busy already—jobs, school, family, whatever—and can't spend your entire day wedding planning (even though you might like to!). It can all feel a bit overwhelming—but it doesn't have to.


So how do you make wedding planning simpler? Turns out there are lots of small tweaks you can make to your wedding planning process (especially if you're in the early stages) that can really ease the stress.
Take your time.
There are lots of reasons why couples prefer a long engagement to a shorter one (in fact, the average engagement is 13 months). If you're the type of person who gets easily anxious and overwhelmed, that's reason enough to go for a longer engagement. Of course, it's totally possible to plan a wedding in six months or less, but taking the extra time will allow you to slow down, have a larger pool of vendors to choose from, and actually enjoy the process.


Book an all-inclusive venue.
Venues like hotels, country clubs, and banquet halls often include catering and other services in their packages. By booking an all-inclusive venue you are saving yourself time (and possibly money) in searching for and hiring additional vendors, plus your planning process will be even more seamless with fewer phone calls, emails, and the like.


Do EVERYTHING online.
If you're old-school, it can be oh-so tempting to buy one of those super-pretty wedding planning notebooks or binders—or use the old "Post-It" method to arrange your seating chart. Our advice: Resist the temptation and plan your wedding exclusively online. There are so many (free!) online wedding tools, from checklists to budget trackers, guest list organizers to seating chart creators, that are easily accessible and shareable, that you won't miss that cutesy scrapbook one bit.


Prioritize
Before start planning, sit down with your future spouse and choose the three aspects of your wedding that are most important. Maybe it's the food, the music, and the venue? Or perhaps it's the flowers, the photography, and the cake? Focusing in on these three priorities will allow you to budget more wisely, and not stress over every little detail.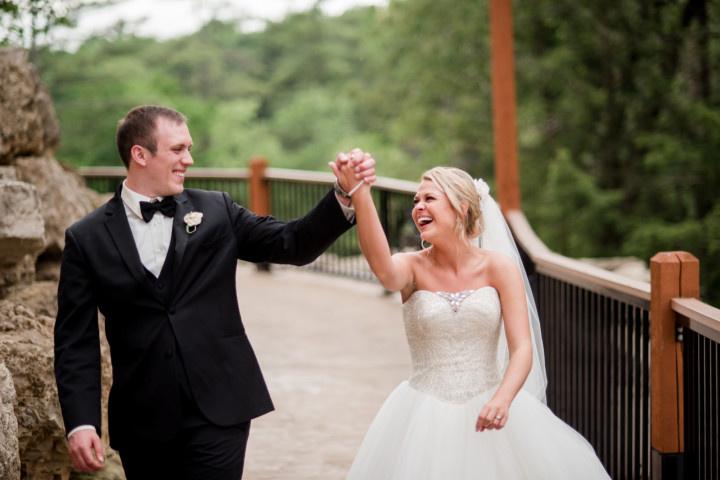 Photo: Tara Draper Photography
Keep the guest list (and wedding party!) small.
When it comes to wedding planning, the more people you invite, the more problems can arise. Larger weddings are usually more expensive, and you'll have more personalities, annoying questions, and potential etiquette issues to manage. This goes for your wedding party too—keep your crew super-tight to avoid conflicts. The last thing you need during this already trying time is even more drama.


Hire a planner.
Simplifying the wedding planning process is part of a planner's job description. An experienced planner can help connect with vendors, hone in on your wedding vision, and ensure all tasks are completed in a timely fashion—all while keeping you well within budget. Yes, a wedding planner is an added expense but hiring one is oh-so worth it to streamline your wedding planning process.


Follow one single checklist.
If you do a Google search, there are a lot of online wedding checklists out there—each one will outline different tasks in a different order. Our advice? Pick one wedding checklist and stick to it so you don't get confused.


Trust your vendors.
You've hired your vendors for a reason—they're professionals who know a lot about weddings. Choose pros who have received stellar reviews from past couples and are known to be trustworthy. Then, let them do their jobs. Once you feel that your vendors understand your wedding's style and needs, you can rest assured that they don't need to be micromanaged. By hiring the best and then sitting back and letting them do their thing (they'll let you know if they need additional details from your end!), you'll feel confident knowing that your vendor team has got your back on your wedding day.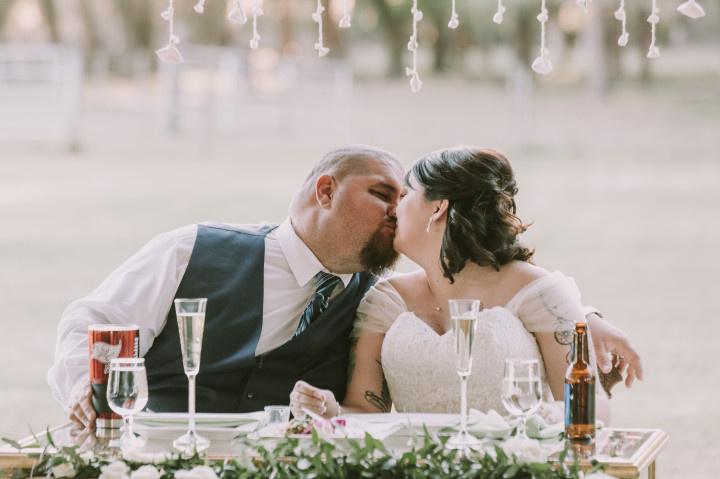 Photo: Katelyn Prisco Photography
Plan with your phone.
You know those moments when you're mindlessly playing with your phone? You know, waiting at the doctor's office, standing in line at the bank, sitting on the train… Instead of watching ridiculous cat videos on YouTube, use those moments to plan your wedding. With wedding-related apps you can accomplish wedding-related tasks (researching vendors, updating your budget, etc.) with a tap of your phone.


Use Pinterest sparingly.
We love Pinterest as much as the next wedding-obsessed bride or groom, but we recognize that it's really easy to go overboard with this photo-saving tool. For example, you've already chosen a blush and gold color scheme for your big day when you happen to see a photo that has you swooning over mint and navy. Our advice? Once you've made those big wedding decisions (color scheme, attire, etc.) and shared them with your wedding vendors, stop the pinning. "Inspiration overload" is just going to confuse matters and potentially make you doubt your decisions.


Keep your wedding messages separate.
If you have a busy inbox (and these days, who doesn't?), it might be useful to set up a separate email account or use a service like WeddingWire Messages to exclusively handle your wedding-related communications. That way, you won't accidentally delete your flower proposal or ignore your catering bill—you'll know that every message in your wedding account is pertinent to your big day, and keep it separate from your work or personal life.


Stop asking for advice.
"What do you think of these centerpieces?" "Do you like this invitation?" "Should I invite our old neighbors?" You're probably asking family members and friends for wedding-related advice all the time. Our take? The more people you ask, the more conflicting opinions you'll receive, and making an actual decision will be even more difficult and stressful. Use your wedding planner as your wedding advice guru or have a specific friend or family member who you can turn to for input. Avoid asking 10 people the same question—it's unlikely you'll receive the same response.