These 10 Pasadena Wedding Venues are Sunny SoCal Perfection
Whether you're planning a big affair or a smaller celebration, there are plenty of Pasadena wedding venues to fit every style and budget.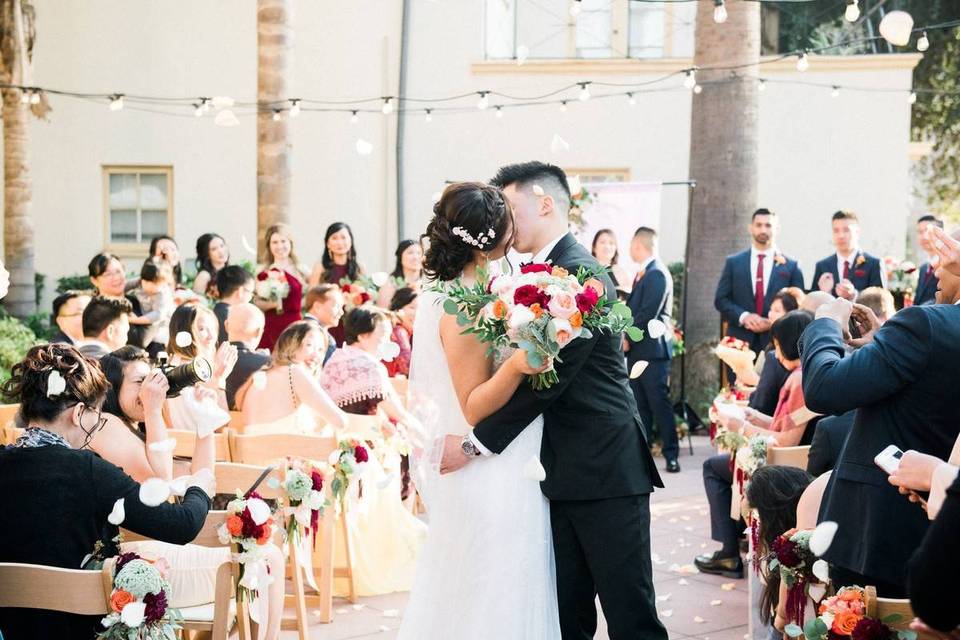 Pasadena, California is the perfect mix of urban and natural environments, with the surrounding San Gabriel Valley (including nearby Altadena and Monrovia) and bustling downtown Los Angeles and Hollywood both just moments away. If you're hoping to marry at a Pasadena wedding venue, you've got lots of great choices for event space for your big day. And when it comes time to tie the knot, choose from lush gardens, grand ballrooms or venues dedicated specifically to a couple's every needs.
We've put together a list of some of our favorite Pasadena wedding venues for you to browse. Whether you're planning a lavish affair or an intimate gathering, you're sure to find the perfect spot here.

Brookside Golf Club
A facility that can host your entire wedding day from start to finish makes for a highly coveted spot. And that's what you'll get when you wed at Brookside Golf Club. Only you'll enjoy so much more, from the peaceful views of the San Gabriel mountains to the lush, green golf course. When it comes time to prepare for your ceremony, you and your besties will enjoy a fantastic dressing facility. An array of rental options provided by the country club includes chairs, table linens and decor and even arbors. It's all an attempt to make your day your very own, whether you'll be hosting a huge crowd or having a more intimate affair.
Learn more about the Brookside Golf Club »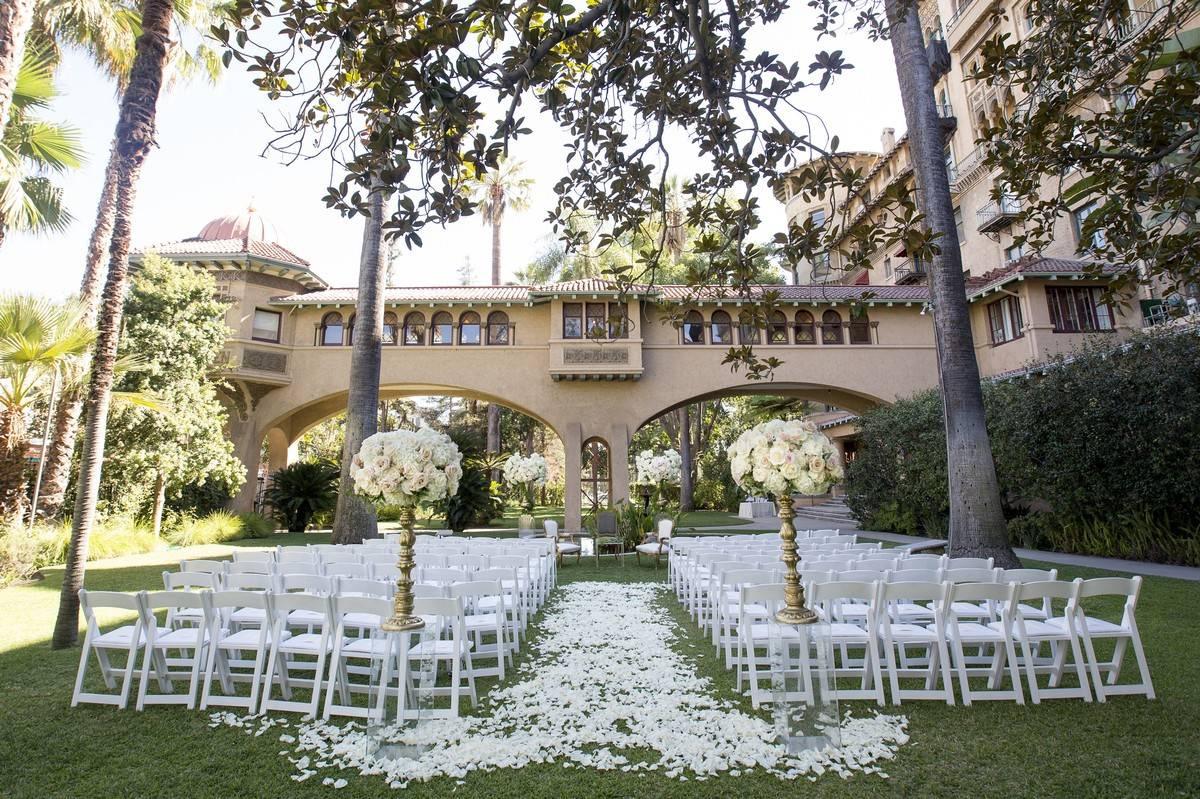 Castle Green
Longing for something a little more historical for your vow exchange? Castle Green, a Spanish-style mansion nestled in the heart of Pasadena, is a can't-miss on the list of California wedding venues. When you book your wedding date at this stunning location, you'll be the only couple tying the knot on that date, rather than being filtered in among several other to-be-wed couples. You'll have the entire grounds to yourself, allowing you to choose whether you'd like your ceremony to be indoors or out, and providing your wedding party with complete privacy. For a gorgeous space with tons of photo ops, you'll love Castle Green.
Learn more about Castle Green »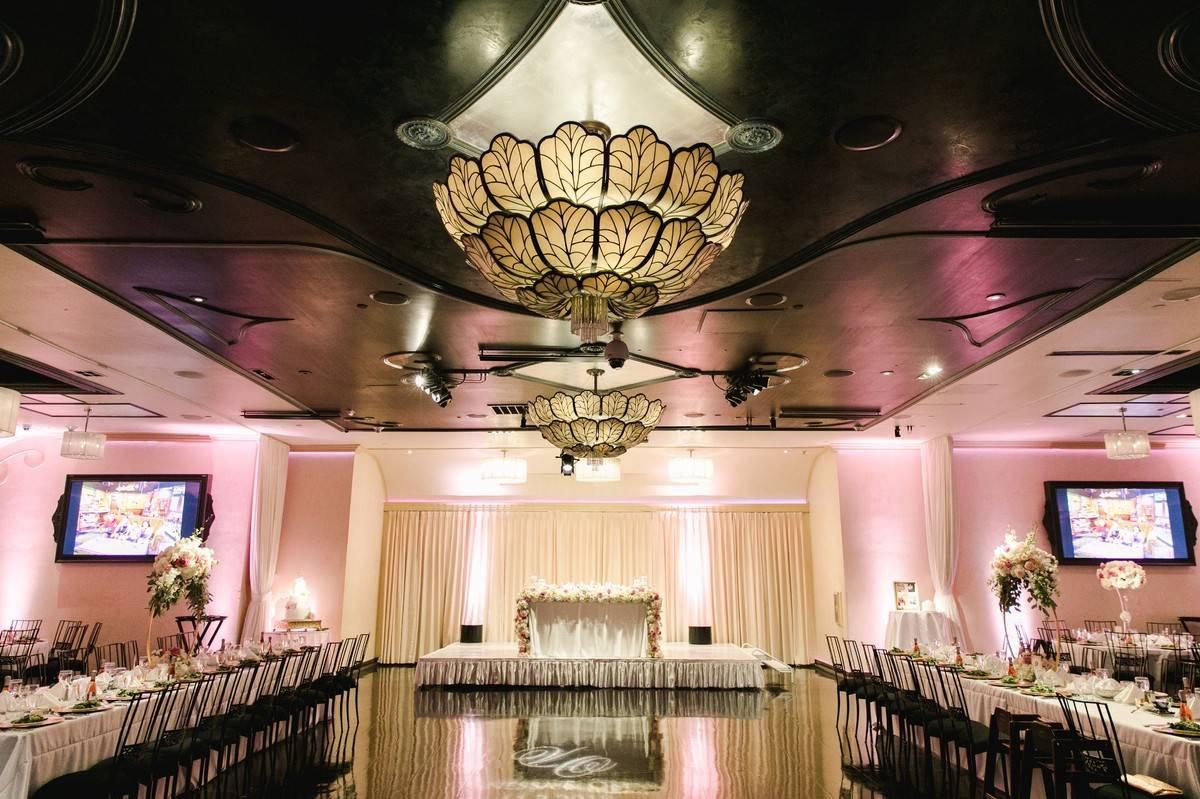 NOOR
Voted among Pasadena's best, NOOR is a premier banquet hall and event space on Colorado Blvd. that's perfect for your big day. A one-stop option for everything from a rehearsal to a wedding ceremony and reception, you'll love the grand, dramatic spaces available to you and your guests. Two large ballrooms are available that easily seat up to 350 guests, while a smaller outdoor terrace is perfect for al fresco events. Many rentals are included in the price you're quoted for your special event, making preparation easy and stress-free.

The Langham Huntington
Luxury accommodations. Grand ballrooms. Lush Japanese gardens. You get it all and more when you choose The Langham Huntington hotel as your Pasadena wedding venue. Set on 23 acres of breathtakingly beautiful grounds, this well-appointment hotel boasts nearly 18,000 square feet of ballroom space indoors, all of which are elegantly decorated and decked with chandeliers. Outside, you'll find a variety of different gardens to host everything from afternoon tea to a formal wedding ceremony with 800 guests. With convenient access to LAX airport in Los Angeles, The Langham Huntington will make your big day everything you imagined, and much more.
Learn more about The Langham Huntington »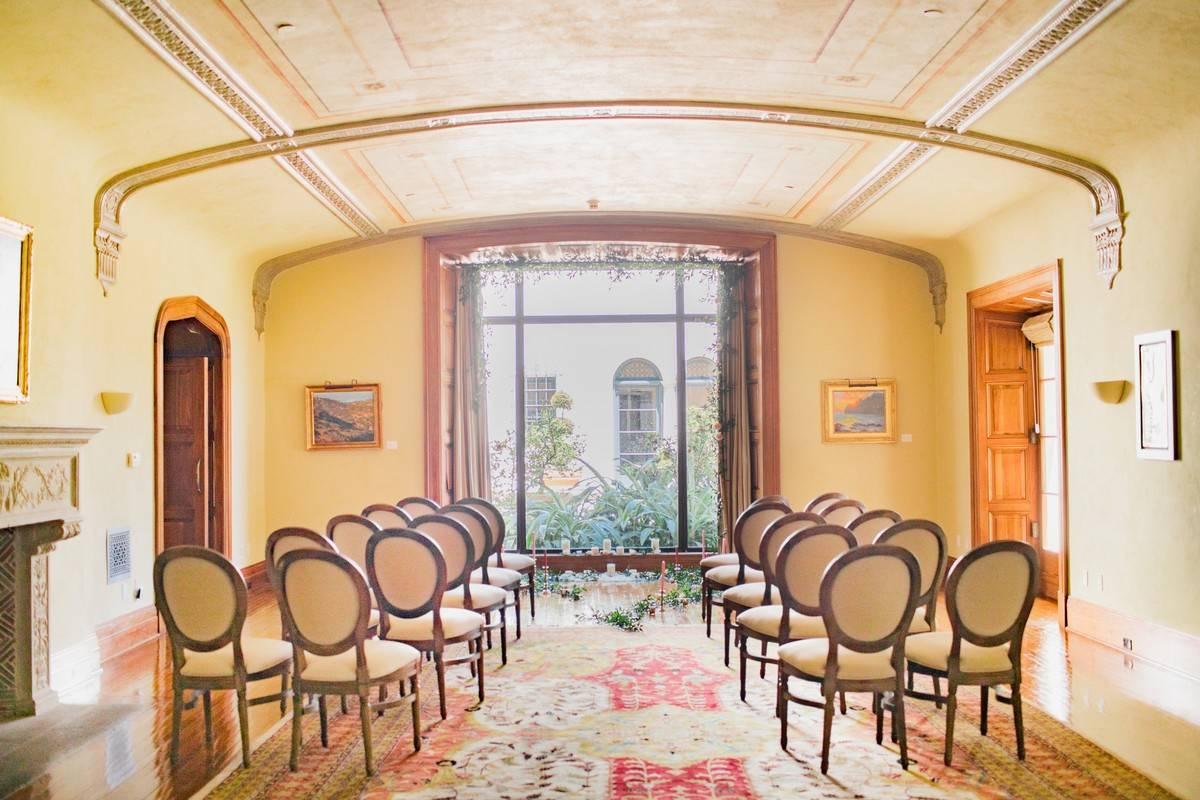 The Maxwell House
Rustic yet tasteful, and with a vibe that's oozing Southern California style, The Maxwell House makes a perfect location for a wedding. This historic landmark, nestled in the heart of Pasadena, is the home of the Maxwell family - yes, the coffee brand you're likely familiar with. Here, you'll enjoy a completely private event, as only one wedding happens at a time. In fact, pricing includes four hours on Friday night for your rehearsal, and a generous 12 hours on the big day so you can proceed through your schedule without any stress. Host your event outside on the patio under the string lights, or inside in the grand foyer; the perfect backdrop for photos. The Maxwell House also offers elopement packages for those looking for an even more intimate event.
Learn more about The Maxwell House »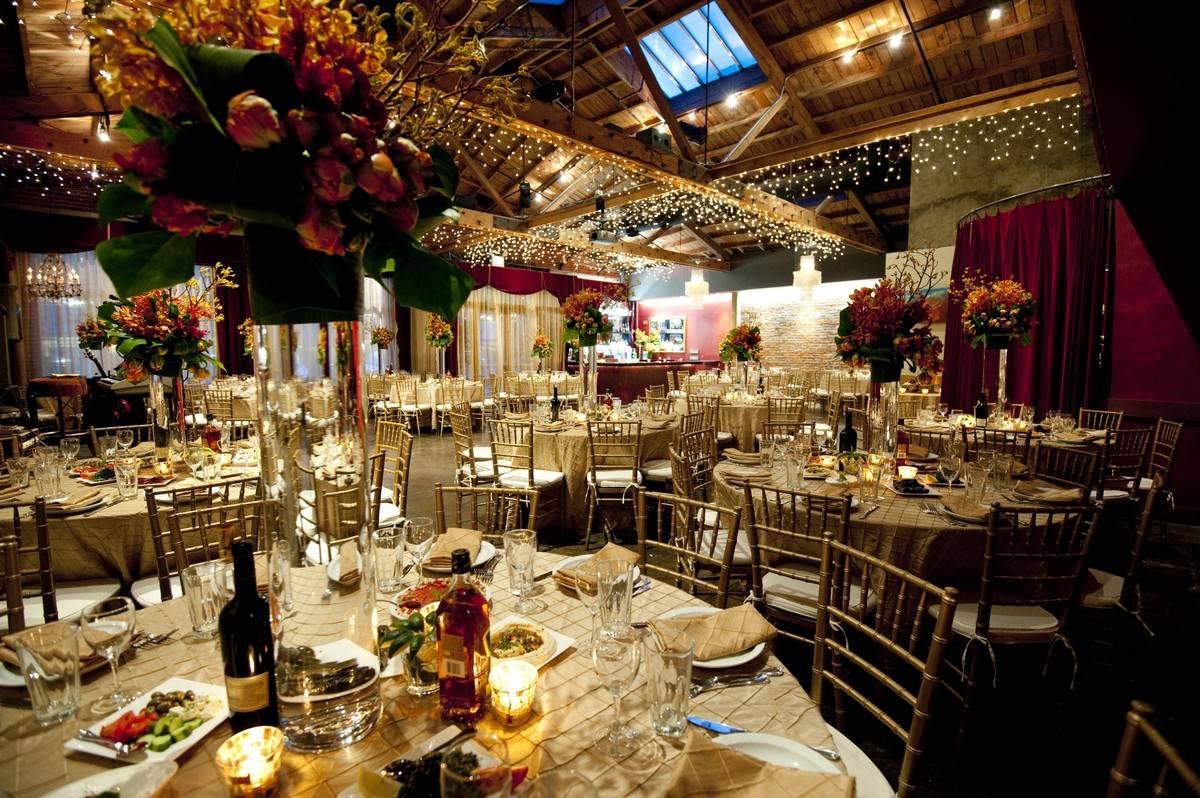 The Rococo Room
The perfect reception venue for the die-hard foodie, the Rococo Room is just the right Pasadena wedding venue for a more intimate guest list. There's seating for up to 150, but if you'd like space for a dance floor, a guest list of fewer than 80 fits the space perfectly. At the Rococo Room, you and your guests will dine on top-notch food like steak and delicious, chef-made salads. Drinks flow freely, with skilled bartenders on hand for your every need. Located in the heart of downtown Pasadena, this popular site is just right for wedding receptions and rehearsal dinners alike.
Learn more about The Rococo Room »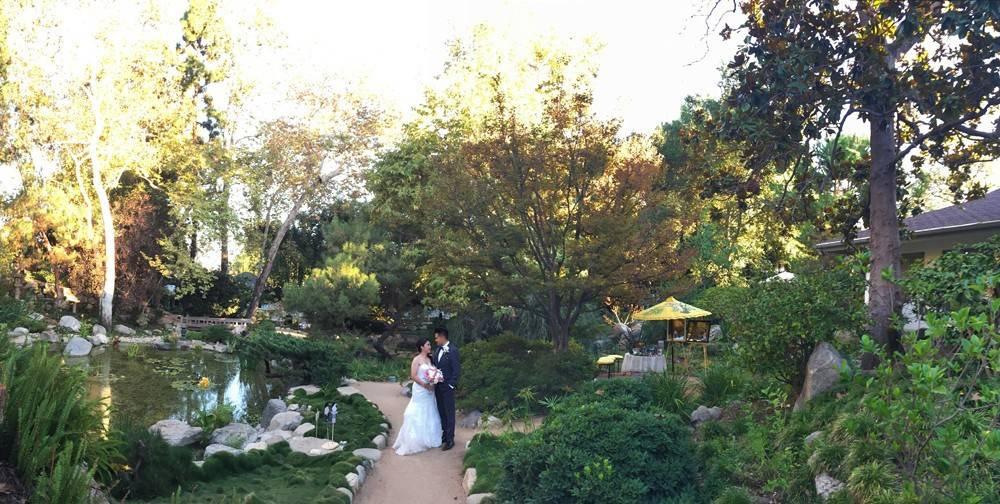 Storrier Stearns Japanese Gardens
This stunning Japanese garden hidden right in the middle of Pasadena is a can't miss wedding spot. Originally created for a local aristocratic couple, these untouched gardens are a taste of paradise hidden away from the hustle and bustle of the surrounding area. You can choose to host either your ceremony, your reception, or both at this beautiful locale. For an indoor wedding, a lovely tea house studded in dramatic red will be your backdrop. Or, choose to exchange vows against the lush green gardens that surround you on your special day.
Learn more about Storrier Stearns Japanese Gardens »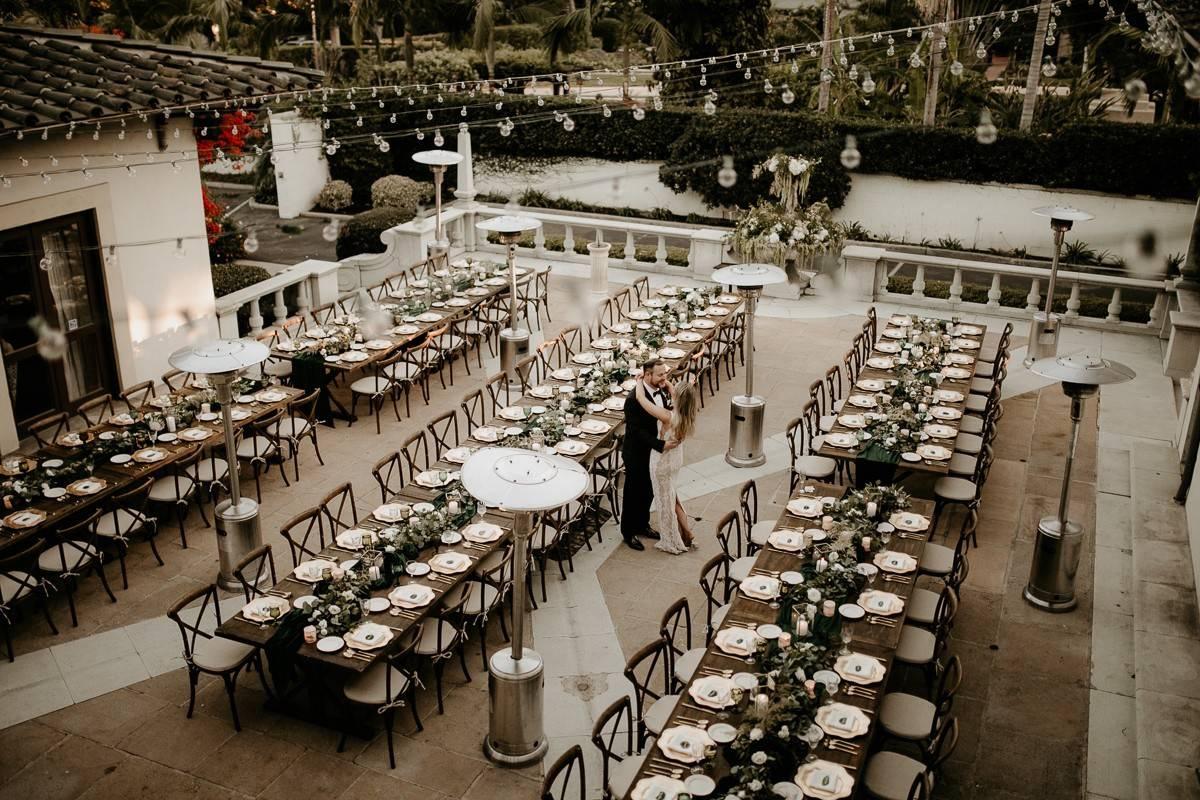 Shakespeare Club
Searching for historical Pasadena wedding venues? You can't beat the Shakespeare Club, where you can exchange vows among Italian-style fountains, arches and balustrades. Imagine the photo opportunities that abound in the beautiful grounds, set against the backdrop of this mansion straight from the Italian Renaissance. Event pricing is the same year-round, and convenient extras like parking and WiFi are included in the fee.
Learn more about Shakespeare Club »


Grand Ballroom at Pasadena Convention Center
For a wedding reception at the height of elegance, you can't beat the Pasadena Convention Center. With ten separate event spaces, you can choose from a variety of wedding packages that suit your individual needs on your big day. A clean, modern aesthetic abounds in each space, which allows each couple to bring in their own decor. And full-service on-site staff can accommodate all your needs, including working with vendors and rentals.
Learn more about the Grand Ballroom at Pasadena Convention Center »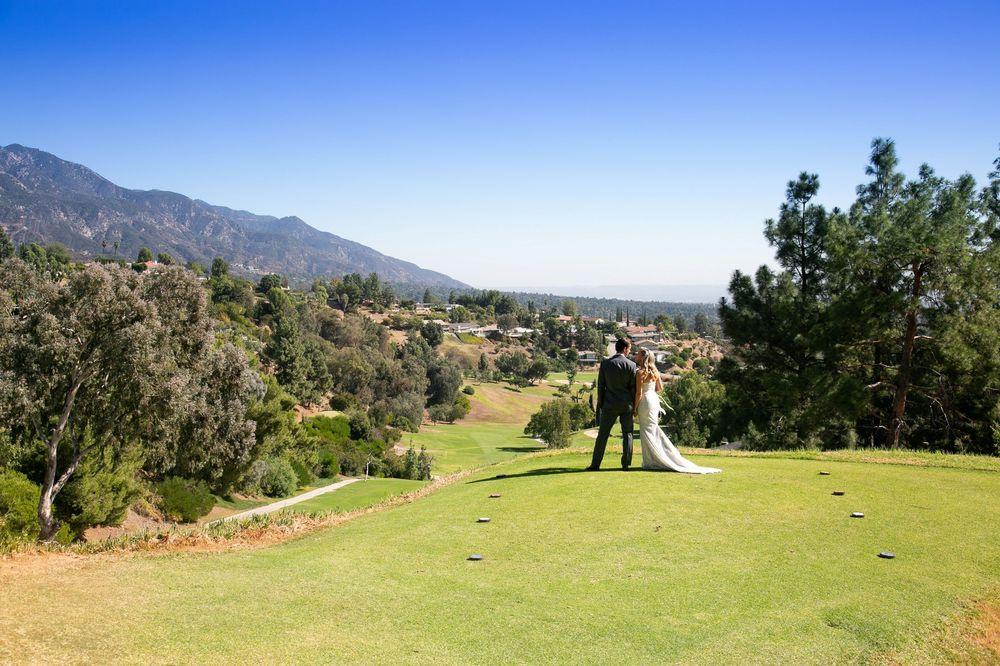 La Canada Flintridge Country Club
If you're flexible on location, this country club wedding venue and event space is located just a quick ride north of Pasadena. This venue is located in the foothills of the Angeles Crest Forest, giving it a gorgeous natural setting for your ceremony and reception. Host your ceremony outdoors, with the golf course and mountains as your backdrop, followed by a reception inside one of the banquet rooms, which feature floor-to-ceiling windows. The country club can host weddings of up to 330 guests.