The 20 Best Foodie Wedding Venues for an Absolutely Delicious Event
We've searched the nation for some venues that are known for delicious cuisine, so enjoy and bon appetit!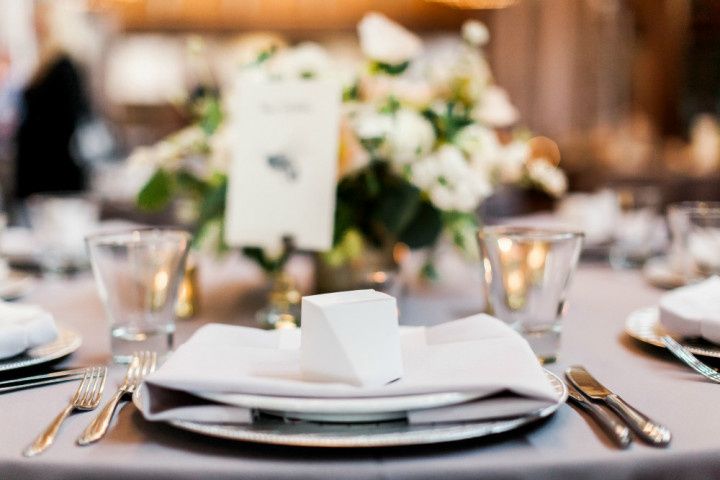 If you and your future spouse are hosting a foodie wedding, good cuisine is definitely high on the priority list. That means you're probably looking among the best food wedding venues in the United States to find the best location for your big day. These food wedding venues, including restaurants, event spaces, and more, offer highly-regarded chefs, delicious food, and gorgeous atmospheres to boot.
We've searched the nation for the best venues for a foodie wedding, so enjoy and bon appetit!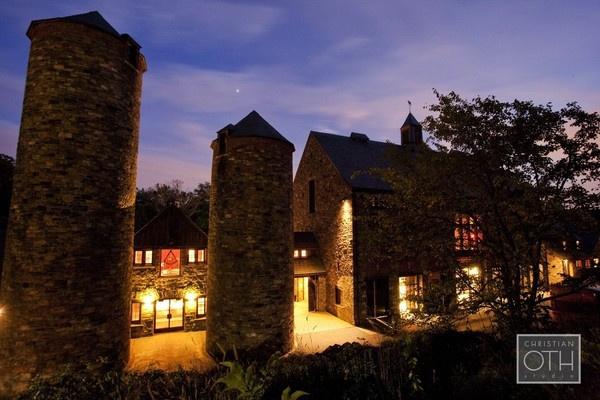 Blue Hill at Stone Barns
Tarrytown, New York
This working farm and education center just north of New York City is known for its incredible restaurant which practically invented the farm-to-table movement—and it's the ultimate foodie wedding destination. There is outdoor space for ceremonies, as well as the indoor HayLoft at Stone Barns featuring high ceilings and original stonework.
Learn more about Blue Hill at Stone Barns »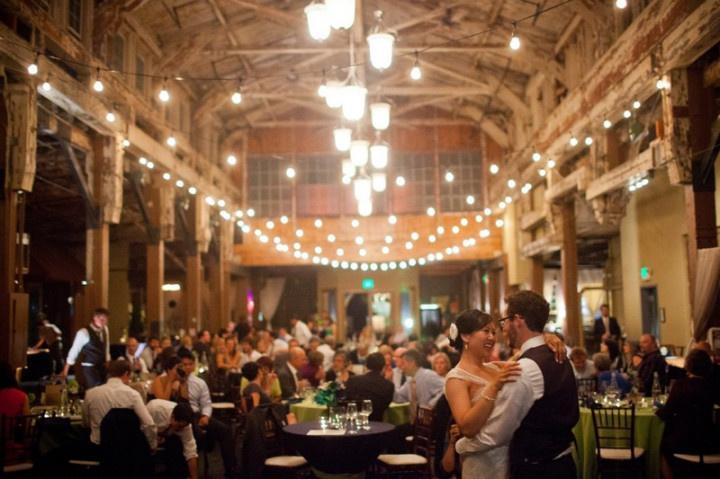 Herban Feast Catering & Events, Sodo Park & The Foundry
Seattle, Washington
The renowned catering company actually owns two venues—the rustic-style Sodo Park and the more modern Foundry. Whichever site best suits your style, you know the seasonal and local food is going to be amazing—and the experienced staff will share lots of unique wedding ideas for your big day. Think appetizers like sweet potato and Dungeness crab cakes, and entrees like rosemary and salt crusted beef tenderloin, served plated, buffet, or family-style!
Learn more about Herban Feast Catering & Events, Sodo Park & The Foundry »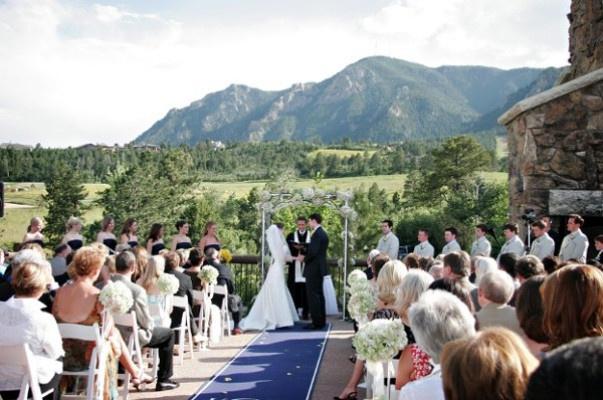 The Broadmoor
Colorado Springs, Colorado
This luxury resort features rustic cuisine, worthy of its stunning mountain setting. The mouthwatering menu options include honey-and-lavender glazed salmon, Colorado lamb chop, braised beef short ribs, and much more. Plus, there are many outdoor and indoor wedding spaces to choose from—from the Mountain View Terrace to the grand Main Ballroom, and more!
Learn more about The Broadmoor »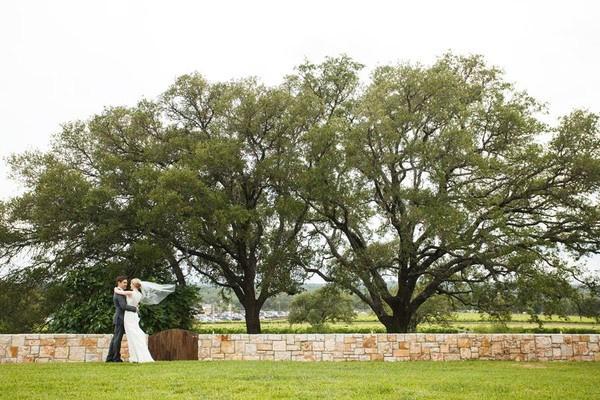 The Salt Lick
Driftwood, Texas
This is the mecca for Texas Bar-B-Que lovers (seriously, people wait hours for the food!)—and yes, it's one of the best food wedding venues in the country! Outdoor weddings can be held in the Pecan Grove, and indoor events in the 7,000 limestone Thurman's Mansion.

Learn more about The Salt Lick »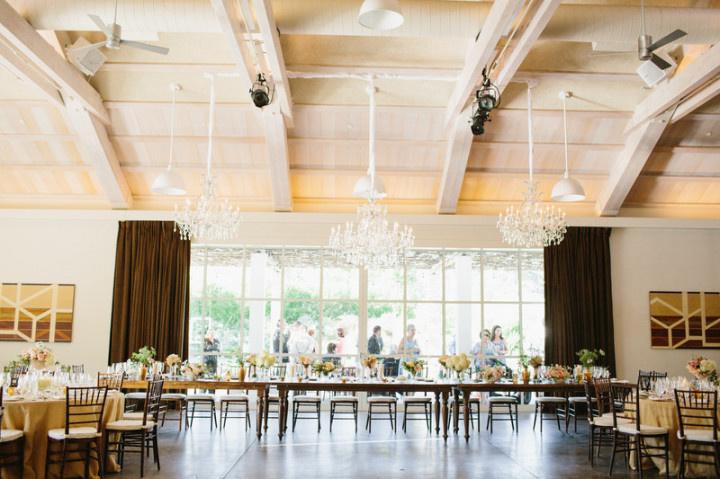 Solage Calistoga
Calistoga, California
Napa Valley is possibly the premier foodie destination in the U.S., and this luxury resort is known for its incredible cuisine and wedding inspiration. There are several spaces available, including the spacious Solstice, which includes sliding window walls that open up onto two outdoor terraces. The food options are fresh and local-inspired, from the California cheese display to the peach salad with parmigiano mousse to the proteins, from halibut to duck breast to flat iron steak, customized to your tastes by Executive Chef Brandon Sharp.
Learn more about Solage Calistoga »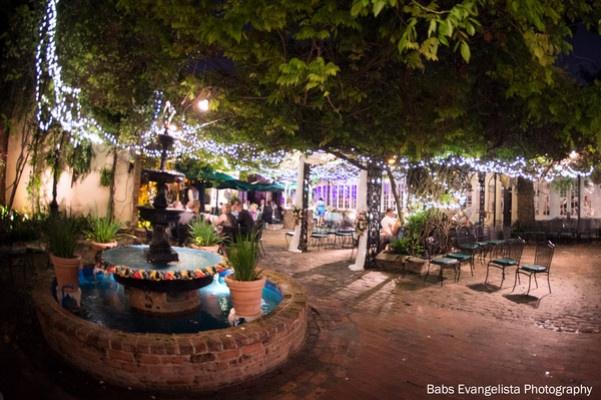 The Court of Two Sisters
New Orleans, Louisiana
Located in the heart of the French Quarter, this restaurant is a great option for Creole cuisine—and its stunning courtyard, which is available for foodie weddings. There are also several well-appointed rooms for indoor events. This is a great spot for bridal showers, as well (they serve an incredible brunch!).
Learn more about The Court of Two Sisters »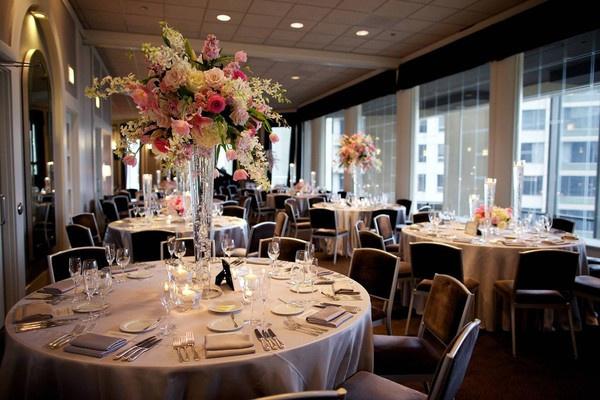 Spiaggia
Chicago, Illinois
Enjoy the cuisine of James Beard award-winner chef Tony Mantuano while celebrating your marriage! This restaurant has a private dining space on an upper floor, with panoramic views of Lake Michigan and the Magnificent Mile. The mouthwatering Italian cuisine can include fresh pasta, delicious antipasti, and even homemade gelato and Italian wedding cookies for dessert!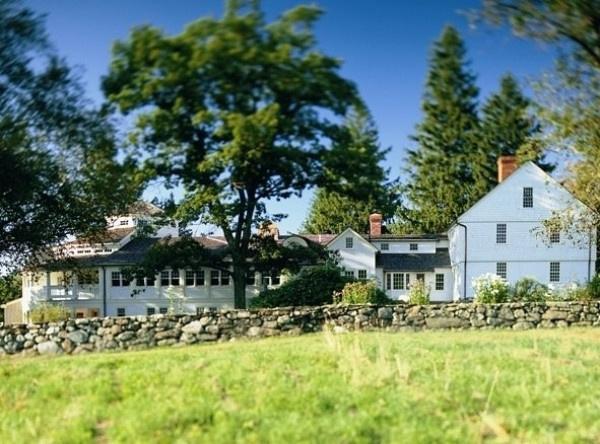 Winvian
Morris, Connecticut
This 113-acre New England estate is among the most romantic and best food wedding venues, featuring farm-to-table cuisine. The main house features several rooms for weddings, as well as an expansive outdoor space where you can host a post-wedding bonfire. And—bonus!—you and your wedding guests can all stay in the 18 cottages on the property.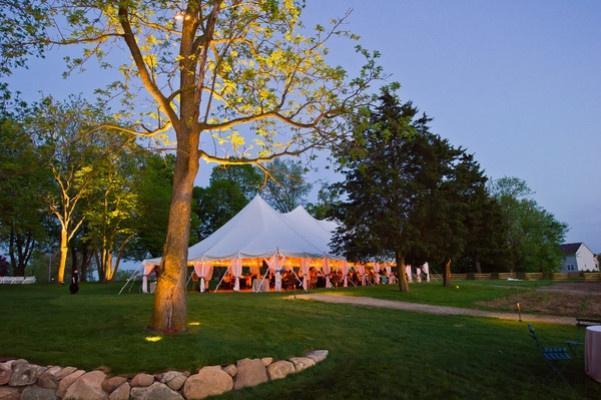 Zingerman's Cornman Farms
Dexter, Michigan
Any Michigan native will rave about Zingerman's Deli—but did you know they also have a farm that's an ideal spot for a foodie wedding? Cornman Farms features a historic restored barn for small weddings, and a larger tent pavilion for bigger celebrations. And of course the food—and the cakes!—are delicious.
Learn more about Zingerman's Cornman Farms »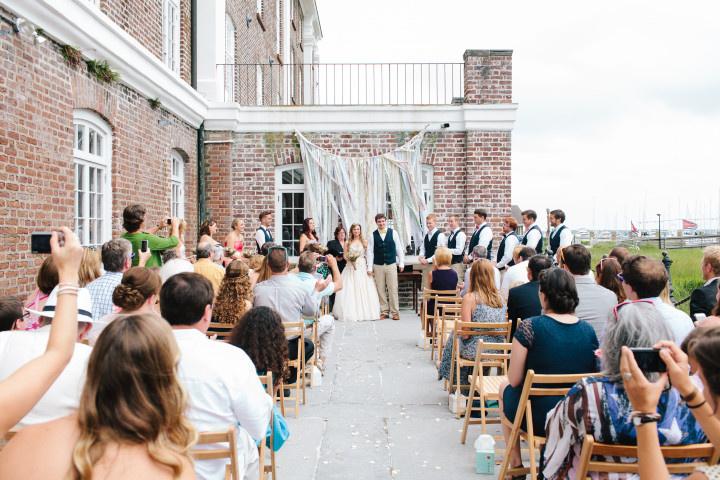 Historic Rice Mill with Good Food Catering
Charleston, South Carolina
The Historic Rice Mill lives up to its name—built in 1861, it features exposed brick, large windows and pressed tin ceilings. Owned by Good Food Catering (which also owns several famed Charleston-area restaurants), you'll love the delicious Southern-inspired cuisine.
Learn more about the Historic Rice Mill with Good Food Catering »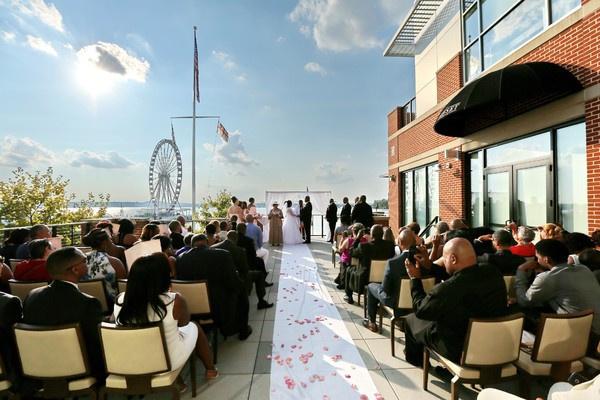 The Sunset Room by Wolfgang Puck
National Harbor, Maryland
This event venue has stunning views of the Potomac River and the National Harbor ferris wheel! Of course, having a name like Wolfgang Puck behind your wedding food is pretty amazing—some of Puck's signature dishes like smoked salmon pizza and peking duck spring rolls can be added to your menu!
Learn more about The Sunset Room by Wolfgang Puck »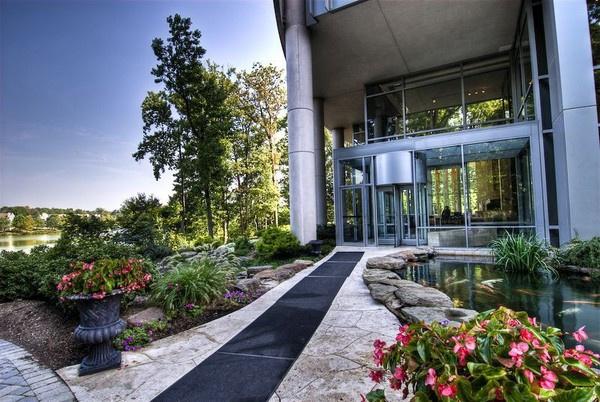 2941 Restaurant
Falls Church, Virginia
The back garden of this modern French-American restaurant is a picturesque site for an intimate foodie wedding. We love the patio for ceremonies (and portraits!), and the gorgeous interior of the restaurant for receptions.
Learn more about 2941 Restaurant »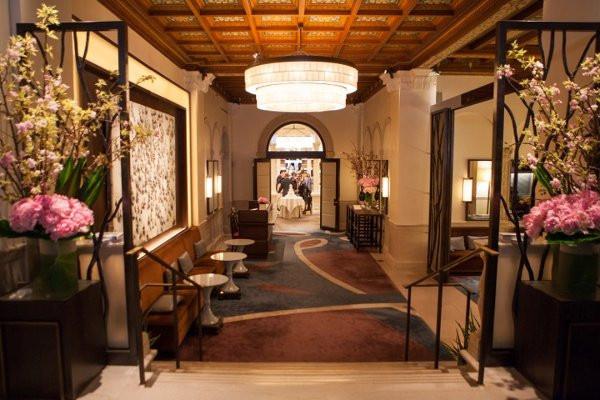 Weddings by Chef Daniel Boulud
New York, New York
The name Daniel Boulud will be familiar to true foodies, but who knew that you could get married at one of his renowned restaurants? Daniel, the four-star New York Times and Michelin star restaurant is a dreamy setting for a city wedding. His other eateries, Café Boulud, and Bar Boulud and Boulud Sud, are also available for weddings.
Learn more about Weddings by Chef Daniel Boulud »
Malmaison
Washington, DC
This intimate French restaurant in Georgetown is located in a refurbished warehouse with amazing views. The two-star Michelin chef, Gerard Pangaud, will create a menu tailored to your tastes.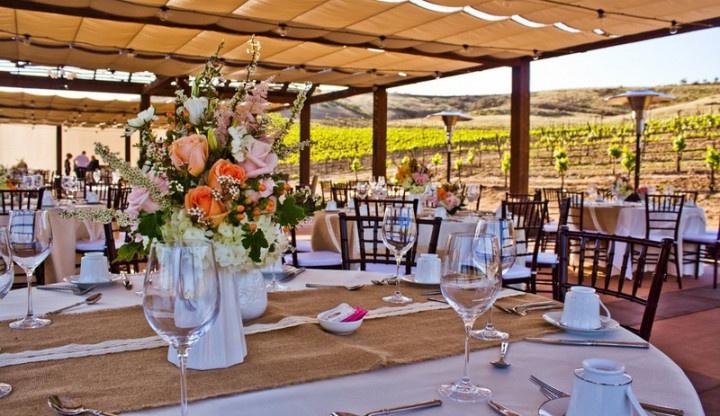 Europa Village
Temecula, California
An Old World-style vineyard and one of the best food wedding venues, this setting offers fresh gourmet cuisine by Chef Dean Thomas. Your guests can stay at the chef-owned inn, and enjoy the amazing scenery (and food!) all weekend long.
Learn more about Europa Village »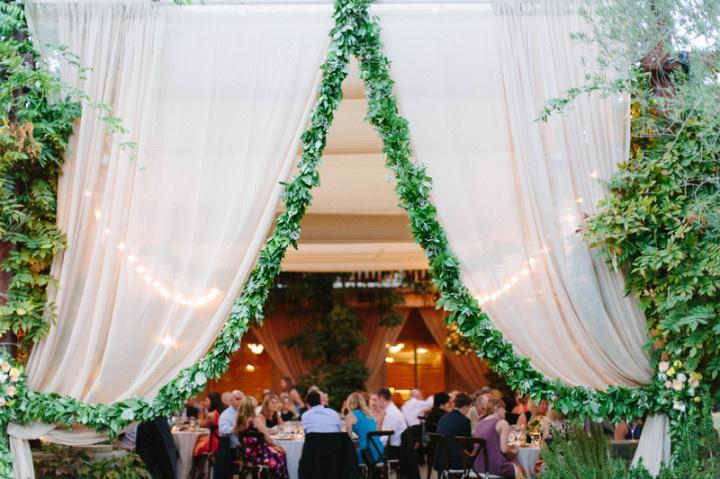 Ramekins Culinary School, Events & Inn
Sonoma, California
True foodies will be delighted at the idea of tying the knot at a culinary school in Sonoma Wine Country. Not only is the Great Room a beautiful space for a reception, but the cuisine is farm-to-table and highly-regarded. Don't miss the late-night snacks—street tacos, sliders, and a fresh-baked pie station!
Learn more about Ramekins Culinary School, Events & Inn »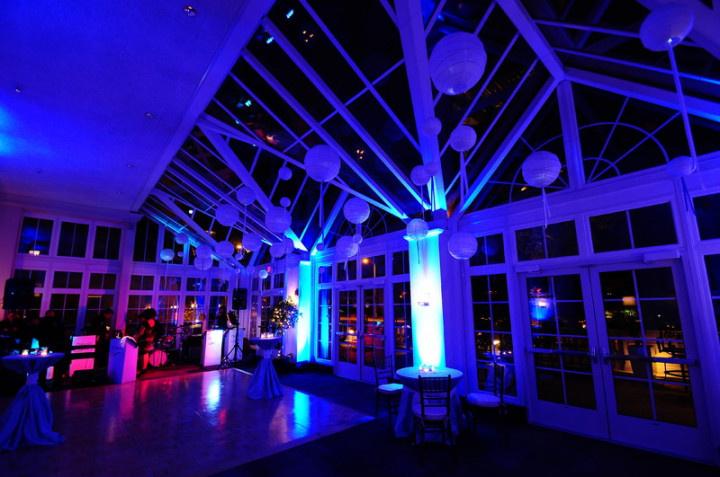 Bacchus
Milwaukee, Wisconsin
This restaurant, located in the historic Cudahy Tower, has a private dining space for weddings—and the cuisine is totally upscale and elegant. It's a great location for rehearsal dinners, as well!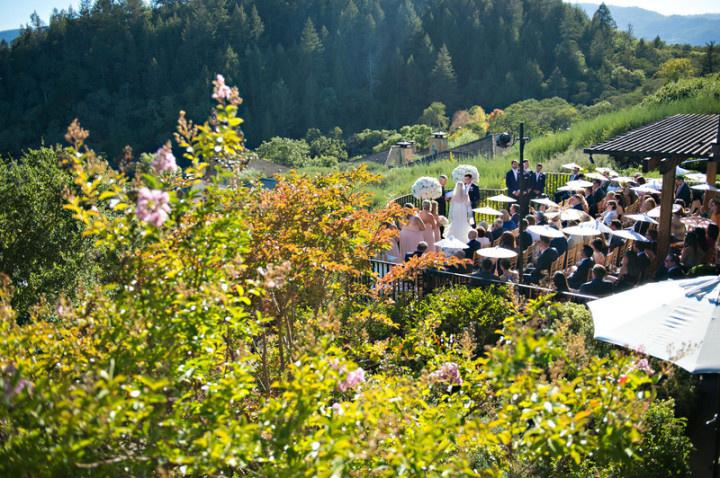 Auberge du Soleil
Rutherford, California
This stunning foodie wedding destination in Napa Valley features a romantic terrace for ceremonies with panoramic views of the valley. Receptions are held in the dining room, and the food is prepared by the Michelin-star culinary team.
Learn more about Auberge du Soleil »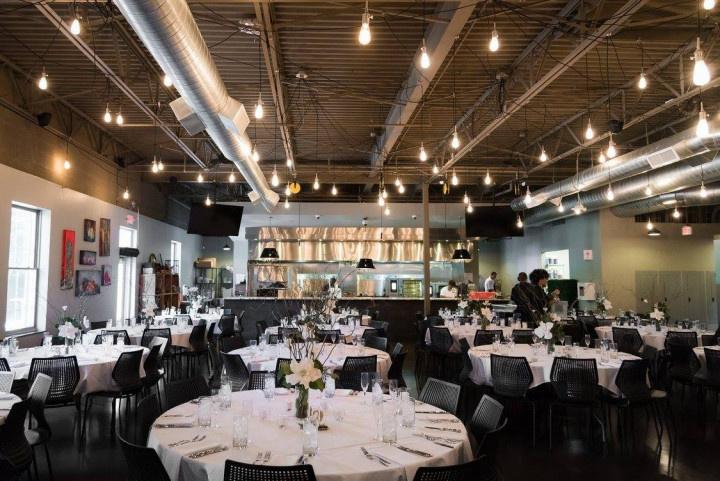 Great Lakes Culinary Center
Southfield, Michigan
For a more intimate wedding, this Michigan foodie wedding venue (and Couple's Choice Award winner!) can host events of up to 180 guests for a seated dinner. You'll love the on-site organic garden, the fresh and delicious cuisine, as well as the industrial-modern feel of this venue. This is an ideal venue not just for weddings, but bridal showers, engagement parties, and more.
Learn more about Great Lakes Culinary Center »

The Culinary Institute of America
Napa, California
Turns out that the famed Culinary Institute of America has two properties in the Napa Valley area that make incredible foodie wedding venues. Greystone is a stone castle-like building featuring gardens and vineyards for an elegant and romantic wedding and celebration. Cobia is a more modern space for more intimate events, with views of the Napa River. Not surprisingly, we hear the food is top-notch.