Thanks to the diversity of this style-centric city, Minneapolis wedding venues have something to offer for every type of wedding. In fact, couples looking to tie the knot in the Twin Cities have the advantage of two unique sister cities at their fingertips, plus a range of venue options just a stone's throw beyond the metro.
No matter what kind of big day you're planning, we've rounded up the best Minneapolis wedding venues, from country clubs to banquet halls, event centers and so much more.
Modern: Walker Art Center
For the couple who loves clean lines, contemporary art, and skyline views, The Walker Art Center offers an incredible setting featuring all of the above. This nationally-renowned art museum includes both indoor and outdoor space for your ceremony and reception, with room to accommodate up to 240 guests. In addition to their sleek event spaces, couples can also rent out their art galleries to use as an out-of-the-ordinary cocktail hour setting.
Learn more about the Walker Art Center »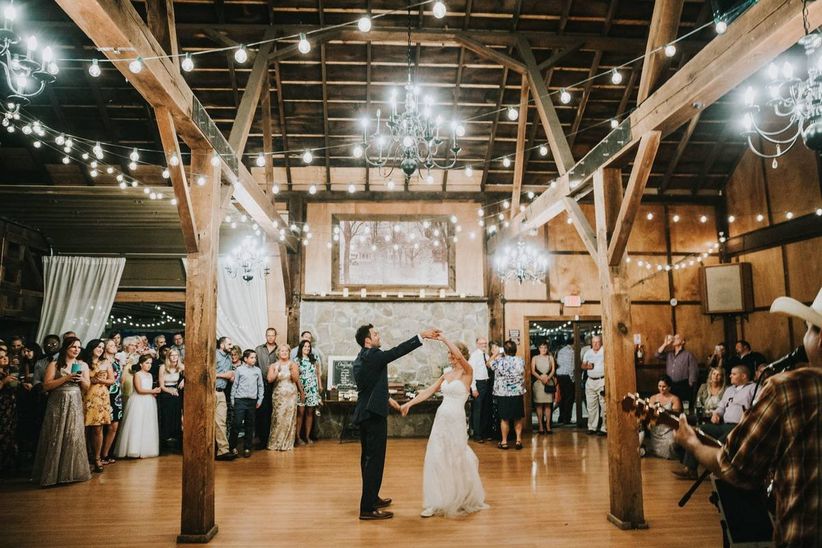 Rustic: Hope Glen Farms
Set in the Southeast corner of the Twin Cities metro, Hope Glen Farm in Cottage Grove, Minnesota, is just secluded enough to feel worlds away from the big city. Couples adore the farm's picturesque location surrounded by a 500-acre regional park, not to mention the 1860s barn that's thoughtfully renovated for all your event needs. If the words "vintage," "rustic," and "charming" define your wedding style, this place is guaranteed to fit your vision perfectly.
Learn more about Hope Glen Farms »
Classic: The Saint Paul Hotel
While there are plenty of excellent wedding venues in Minneapolis, MN, don't forget everything St. Paul has to offer. Located in a historic building, The Saint Paul Hotel embodies Old World elegance that's perfect for couples with a more classic sense of style. The hotel offers three beautiful banquet halls to choose from, as well as space for up to 320 seated guests. Self-described as "modern luxury with a storied history," this St. Paul venue offers a storybook setting for your special day.
Learn more about The Saint Paul Hotel »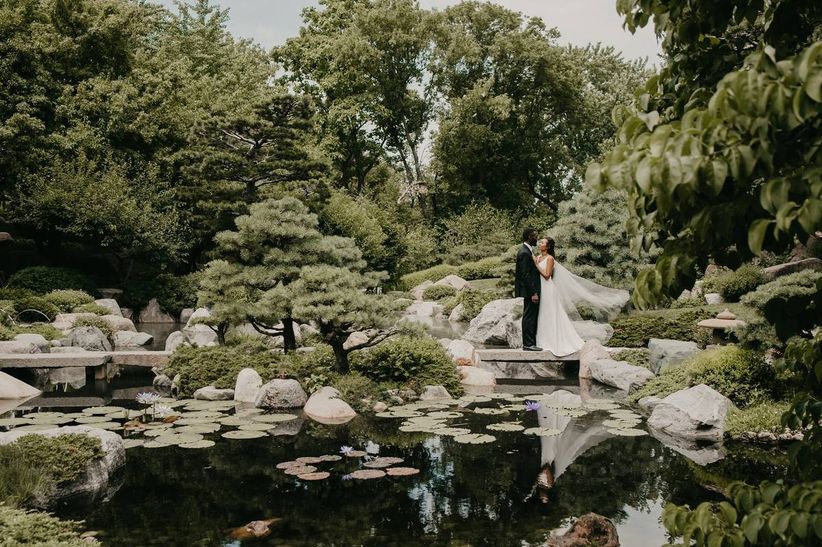 Unique: Como Park Zoo & Conservatory
If traditional event spaces aren't your jam, St. Paul's Como Park Zoo & Conservatory is an excellent alternative. The property is home to the gorgeous Marjorie McNeely Conservatory and offers multiple indoor and outdoor garden spaces for an unforgettable wedding held any time of year.
Learn more about the Como Park Zoo & Conservatory »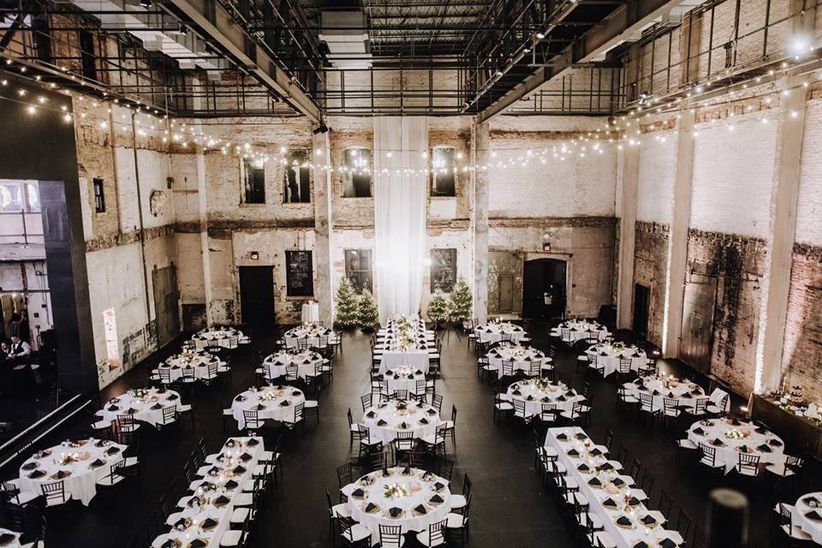 Industrial: Aria
With space to accommodate up to 1,000 guests, Aria is the ultimate Minneapolis wedding venue for a large-scale event. Set in the city's trendy North Loop neighborhood, Aria blends industrial-chic style with romantic touches like crystal chandeliers and dramatic 30-foot ceilings. Put a unique touch on this "blank slate" space for a perfect wedding designed just for you.
Romantic: Bavaria Downs
Just 30 minutes outside the city, you'll find Bavaria Downs in Chaska, Minnesota. This full-service Minneapolis-St. Paul wedding venue feels like the setting of your favorite childhood fairytales with a European countryside aesthetic. The property includes two distinct venues, The Edward Anne Estate and Equestria West, both of which are designed to host large-scale events.
Learn more about Bavaria Downs »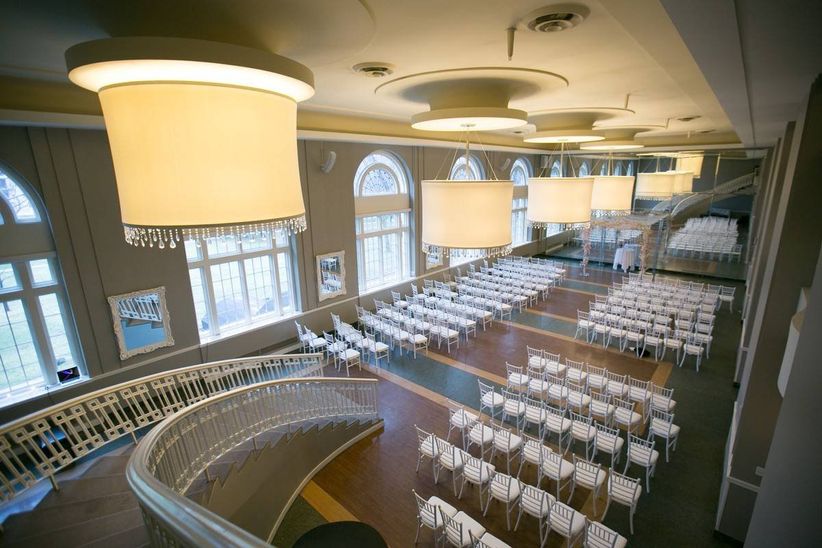 Waterfront: Calhoun Beach Club
Minnesota is known for its 10,000 lakes, so why not get married right on the water? At the Calhoun Beach Club, couples can host up to 275 guests in a sophisticated, sunlit setting next to Minneapolis' ever-popular Lake Calhoun. This 20th-century building features beautiful arched windows for a light and airy space you can truly make your own.
Learn more about Calhoun Beach Club »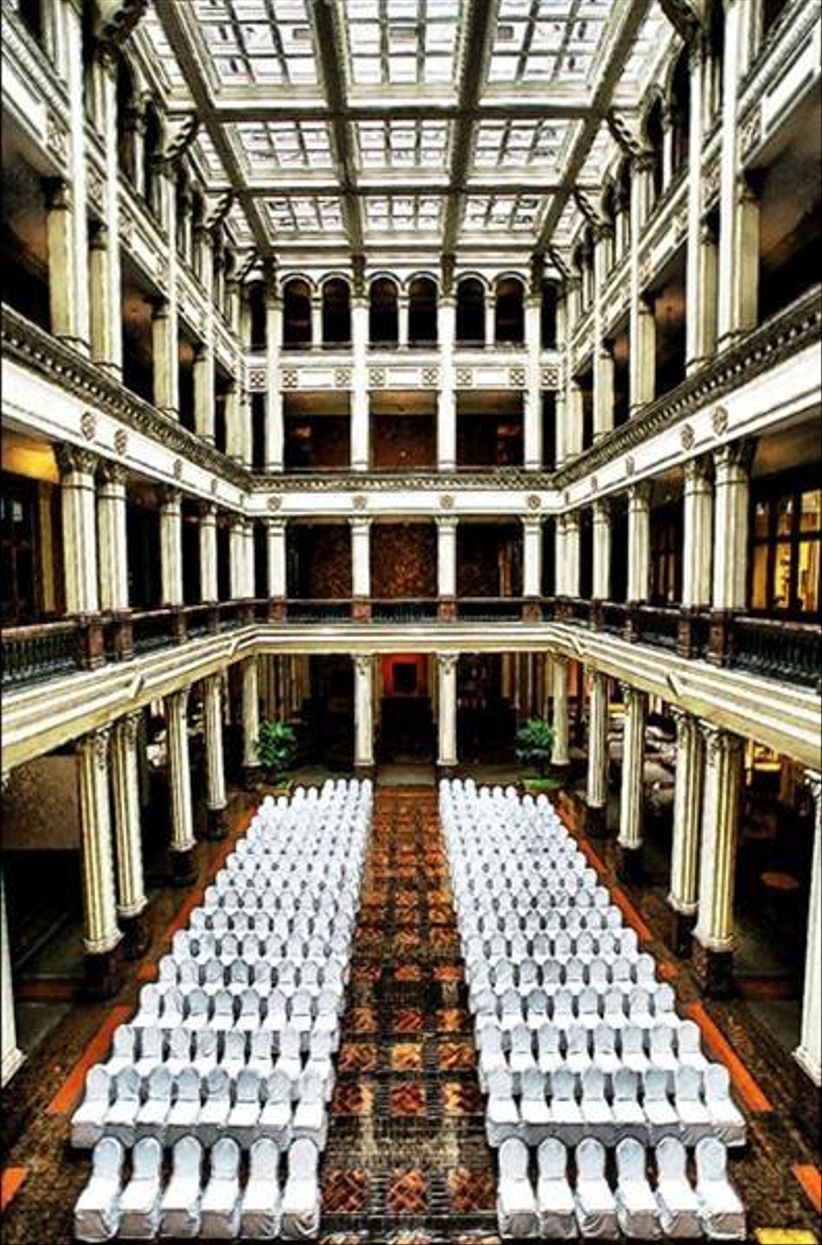 Historic: Landmark Center
For a venue you'd swear is straight out of Europe, St. Paul's historic Landmark Center is just what you're looking for. Originally built in 1902 as a government building, the Landmark Center features Richardsonian Romanesque architecture, a stained glass skyline, and a stunning five-story courtyard. Choose from three restored event spaces to celebrate with up to 350 of your favorite people.
Learn more about the Landmark Center »