Getting Married in Miami: Everything You Need to Know to Plan a Magic City Wedding
Getting married in Miami? Here's all the information you need to get started planning your picture-perfect big day in the Magic City.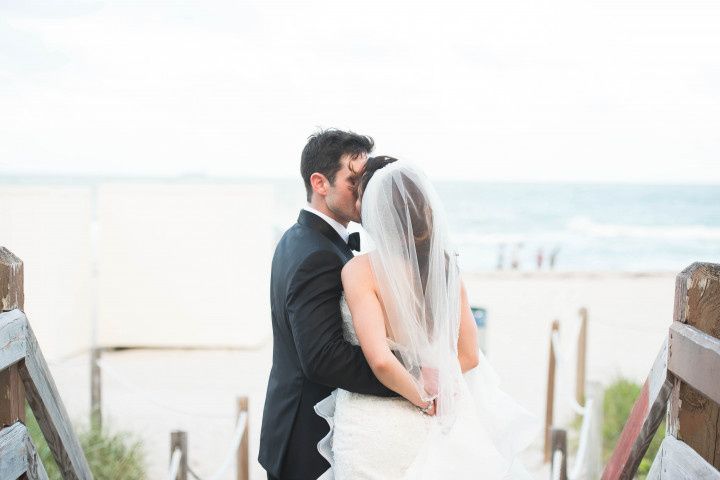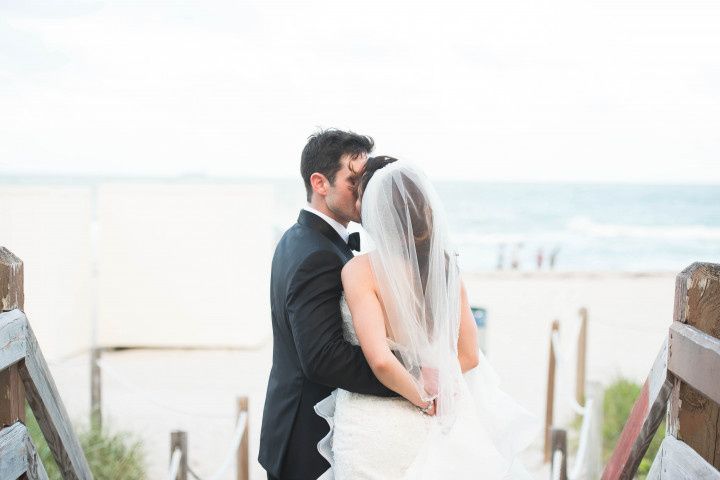 There's nothing quite like a Miami wedding. From the year-round warm weather, the scenic beaches, Art Deco architecture, and vibrant culture, Miami is beloved by locals but also a fantastic wedding destination for couples from around the country and the world. If you're thinking about getting married in Miami, there are a few must-know details and tips that will help you plan your big day in Magic City.
If you're getting married in Miami, here's all the information you need to get started.
The Basics
Miami is one of the most expensive cities in the country to wed, with an average wedding cost of $30,800, well above the national average of $28,000. Spring weddings, particularly in the months of March and May, are most popular in Miami. Couples host an average of 100 guests at their Miami weddings.
Because Miami is such a bustling city and popular tourist destination, there are lots of major events throughout the year that may crowd the area, snarl traffic, and fill hotels. In particular, Art Basel (held in December), music festivals such as Ultra (in March), and sporting events (Miami hosts the Orange Bowl on New Year's weekend, and the Super Bowl has taken place there, as well). Be sure to do your research before selecting a Miami wedding date to ensure that you're steering clear of these major events.
Getting There and Getting Around
If you're getting married in Miami and many of your guests are flying into town, the main airport is Miami International Airport. It's one of the busiest airports in the country, and is serviced by most airlines. The Fort Lauderdale-Hollywood International Airport is about an hour away, and may be an option for your guests as well.
Once you're in the city, there is public transportation that may be useful to your guests. Metrorail is the commuter rail line that runs throughout the city (including the airport), and Metromover is a free rail system that covers shorter loops around the city. There are also city buses and free trolleys, depending on your specific location. And of course, taxis, Uber, and Lyft are all accessible in the Miami area.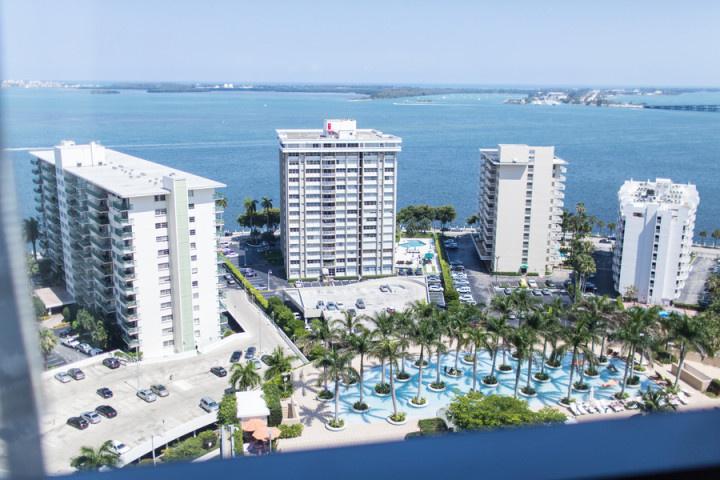 Weather
One of the draws of getting married in Miami is the (mostly) warm weather year-round. Miami's summer are hot and humid (with frequent afternoon rain and thunderstorms), and winters are short, warm, and relatively dry. The average temperature for the city is 77 degrees.
Couples getting married in Miami should be aware of the area's active hurricane season, which stretches from June 1st through November 31st, but most recent hurricanes have taken place between August and October. When it comes to selecting a date for your Miami wedding, you may want to avoid this time of year—or at least purchase wedding insurance in case Mother Nature derails your plans.
Wedding Venues
Whether your style is classic, rustic, modern, or beachy, there are so many amazing Miami wedding venues to choose from. Here are some of the most popular types of venues in the Miami area.
Beaches
Of course, one of the pros of getting married in Miami is the ability to have a beach wedding at almost any time of year. Beach destination weddings are super popular, and there are lots of locations to choose from, both in Miami Beach and at beaches all over the region.
Check out beach wedding venues in Miami »
Outdoor
While beaches are certainly popular, there are a variety of other outdoor wedding venues to choose from, as well. From gardens to country clubs to modern rooftop spaces, even farms, you'll find outdoor locations to suit any wedding style.
Check out outdoor wedding venues in Miami »
Downtown
If you're hoping for a Miami wedding with a city-chic vibe, there are lots of downtown Miami wedding venues to love, including hotels, historic buildings, even museums and theaters!
Check out downtown Miami wedding venues »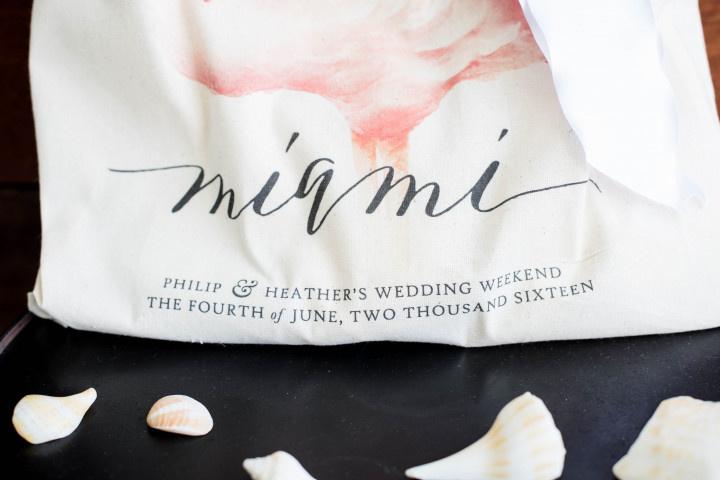 Marriage Requirements
It's important to learn the Florida marriage requirements before you can apply for a marriage license at the Miami-Dade County Clerk's Office. Note that all Florida residents must take a four-hour premarital course, or else they'll have to wait three days for their marriage license to be effective. Non-Florida residents do not need to take this course. Once you receive your license, you have 60 days to perform the marriage ceremony.
Wedding Accommodations
Because Miami is such a tourist hotspot, there are plenty of hotels to choose from for guest accommodations, many of which offer room blocks for weddings. In fact, there are over 50,000 hotel rooms in the city! If you're already hosting your wedding at a hotel (and there are lots of hotel wedding venues to choose from!), most of your guests will likely stay there (how convenient!). Otherwise, select hotels at a variety of price points that are near your wedding venue. Since traffic can be a bit tricky, the closer your guest hotels are to your venue, the better!
Things to Do in Miami
If you're getting married in Miami and your guests aren't from the area, it's a nice idea to share some of your favorite area attractions and activities with them (your wedding website is a great place to do this). Your guests will likely want to explore the city while they're visiting, so give them some ideas of how they can spend their downtime.
South Beach
Perhaps the most well-known area of Miami, South Beach is a must-visit neighborhood. Whether your guests want to hit the beach, enjoy fabulous shopping and dining, or just enjoy the Art Deco architecture, they'll love this vibrant area.
Vizcaya Museum & Gardens
This incredible villa offers both history and gorgeous scenery for your guests to explore. It's also a popular wedding venue!
Little Havana
Cuban culture is a very important part of life in Miami. From delicious food to art and music to shopping, no trip to Miami is complete without a visit to this vibrant area.
Wynwood
If your guests are Instagram-fanatics, visiting the Wynwood neighborhood and taking some selfies in front of its famed murals is an absolute must.
Miami Wedding Inspiration
Getting married in Miami and ready to start planning? Check out these Magic City real weddings and get inspired!

The Miami-themed welcome bag from this wedding at The Miami Beach Edition »
The incredible blue-and-gold cake from this winter beach wedding at Thompson Miami Beach »
All the luxe details at this reception at the Coral Gables Women's Club »
The classic and romantic style from this wedding at Vizcaya Museum and Gardens »
<em">Disclosure: This post contains affiliate links, some of which may be sponsored by paying vendors.