5 Things to Tell Your Out-of-Town Wedding Guests
Make sure to give your out-of-town wedding guests a warm welcome and keep them in the loop regarding any key logistics!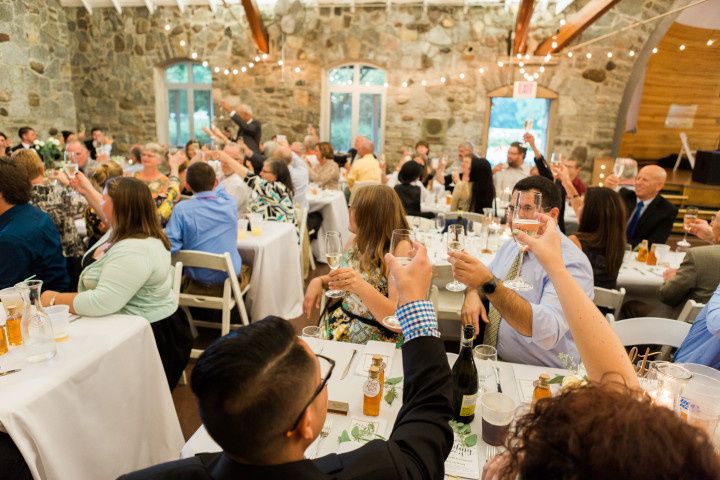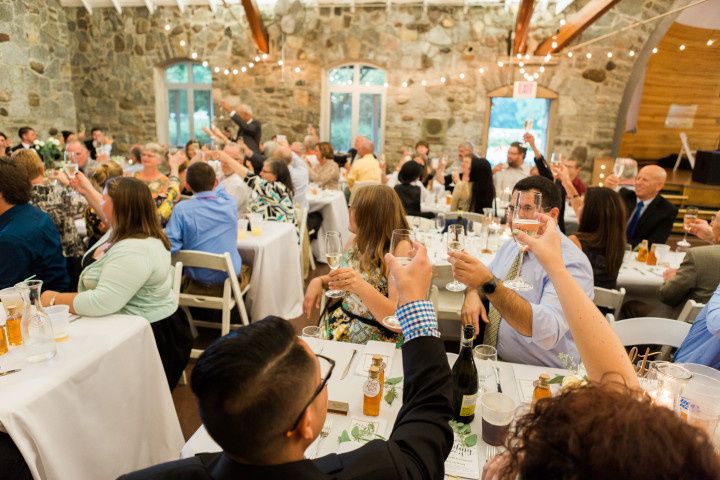 Photo: Rockhill Studio
Whether you're getting hitched in your hometown or are planning a destination wedding, chances are you have at least some guests traveling from out of town to help you celebrate. Make sure to give them a warm welcome and keep them in the loop regarding any key logistics.
Follow proper out-of-town wedding etiquette by relaying this information to guests.
Hotel Block Information
Hotel room blocks for weddings are a crucial thing for out-of-town guests. So once you reserve a block of hotel rooms that your wedding guests can grab at a discounted rate, make sure you communicate this clearly. Guests should know the hotel name, address, phone number, website, booking discount code, and the date in which the code expires.
Transportation Information
If out-of-towners will be expected to provide their own transportation to and from the wedding (and any wedding-related events they may be attending), let them know ahead of time. In this case, it's nice to provide detailed driving directions as well as a few recommendations for car services or car rental companies in the area. If you have arranged transportation for them (e.g. a bus or trolley), provide a list of precise departure times and locations. Be as specific as possible to avoid leaving anyone behind.
Weekend Event Information
For proper out-of-town wedding etiquette, it's important to fill in those traveling guests on any ancillary events they may be included on (e.g. rehearsal dinner, welcome party, day-after brunch) — and as far in advance as possible, so they can arrange travel accordingly. For events that all guests are invited to, feel free to include the information on your wedding website. For events that only a select group is invited to, such as the rehearsal dinner, notify guests individually. Rehearsal dinner invitations are typically sent one to two months before the event, but we recommend giving any out-of-town guests who are included an informal, word-of-mouth invite in advance of the formal invitation if possible.
Local Recommendations
To help keep traveling guests comfortable and entertained during their stay, provide a list of your favorite local spots. Include coffee shops, salons (some guests may want to pop in for a manicure or blow-out to look their best for your big day), restaurants (make sure to include a variety of cuisine types and price points), shops, or any unique local landmarks or attractions. Provide an address and phone number for each spot you list so guests can make reservations quickly and conveniently.
Emergency Contact Information
Assign a point person for out-of-towners to contact in case of travel delays, getting lost, accommodations issues, or any other hiccups. You will have a lot on your plate during your wedding weekend and you may not be readily available to help. Ask a coordinator, wedding party member, family member, or friend to stand by in case of any issues.
Disclosure: This post contains affiliate links, some of which may be sponsored by paying vendors.