13 Gorgeous Outdoor Wedding Venues in Miami
Ready to find your wedding locale? Find the outdoor wedding venue in Miami that best suits your personality and style.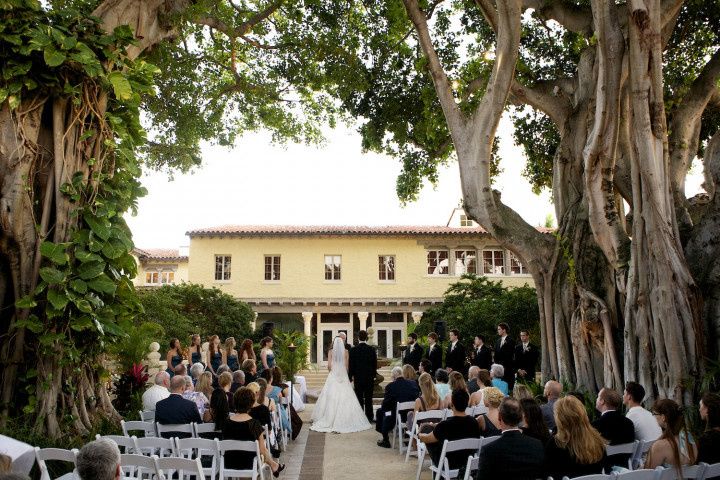 If you're hosting a Florida wedding, you may be looking at outdoor wedding venues in Miami because of the warm, beachy climate. Luckily, there are many outdoor wedding venues in Miami that allow for gorgeous ceremonies in the sunshine—though most have indoor options as well in case of extreme heat or those common Miami rainstorms. From gardens to farms, hotels to parks, you'll certainly find an outdoor wedding venue in the Miami area that suits your style.
Take a look at some of our favorite outdoor wedding venues in Miami.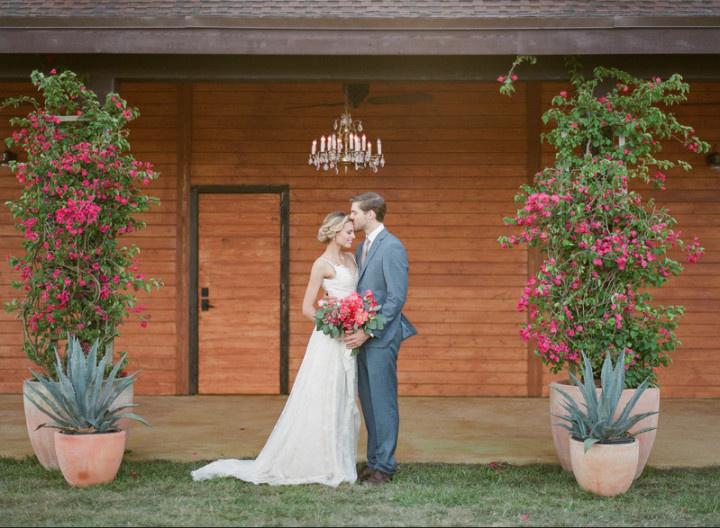 Redland Farm Life
This is one of the only farm wedding venues in the Miami area, and it has all of the rustic and country charm you'll need. This five-acre farm is a peaceful and relaxed setting for your big day, and has a gorgeous butterfly garden that is the perfect location for portraits. You can host your wedding completely outdoors, though there is covered space in case of bad weather.

Learn more about Redland Farm Life »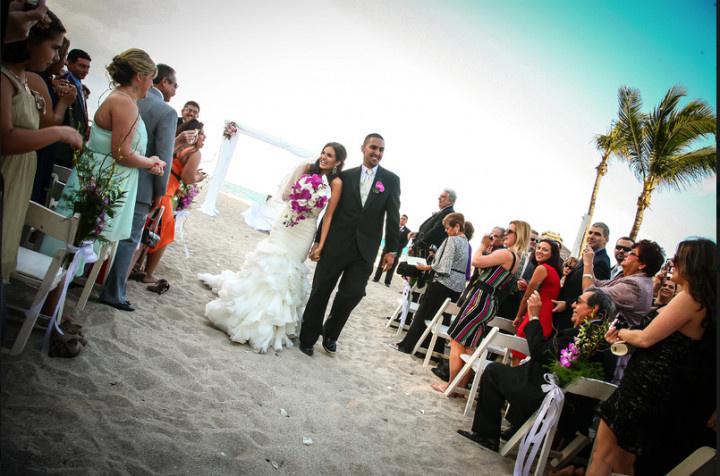 Newport Beachside Hotel & Resort
Located on Sunny Isles Beach, this hotel is one of our favorite outdoor wedding venues in Miami. It's perfect for a toes-in-the-sand beach ceremony, where you can hear the waves crashing behind you. And for your reception, the indoor ballroom has gorgeous views of the ocean so you can easily have the best of both worlds.

Learn more about the Newport Beachside Hotel & Resort »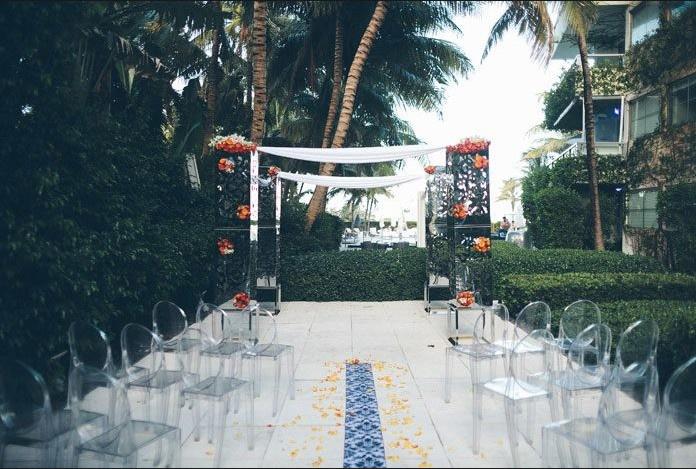 Sagamore Hotel
The famous Sagamore Hotel on South Beach is well-known for its classic Art Deco style, and is one of our favorite Miami outdoor wedding venues. In terms of outdoor spaces, you can get married right on the beach or on the rooftop balcony for a more modern feel. The hotel itself is also known for its incredible arts collection, which is a definite plus. And it's also a popular spot for rehearsal dinners in a convenient location.

Learn more about the Sagamore Hotel »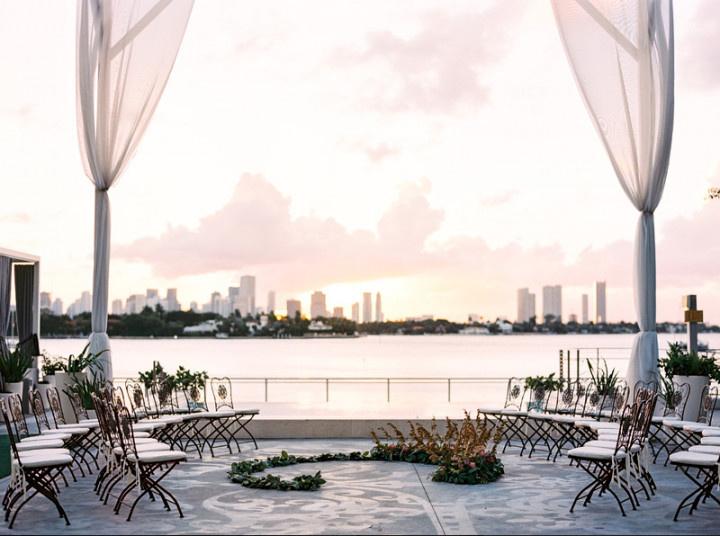 Mondrian South Beach
If you're looking for an ultra-hip and modern wedding venue, the Mondrian South Beach is just the Miami outdoor wedding venue for you. In particular, the Red Lounge is the ultimate hotspot for ceremonies with its stunning views of Biscayne Bay and the Miami skyline. For super-intimate weddings, the appropriately-named Kissing Gardens offers a unique, sultry setting. There are also several indoor spaces for receptions included the new 2,600 square feet Sunset Ballroom and Terrace.

Learn more about the Mondrian South Beach »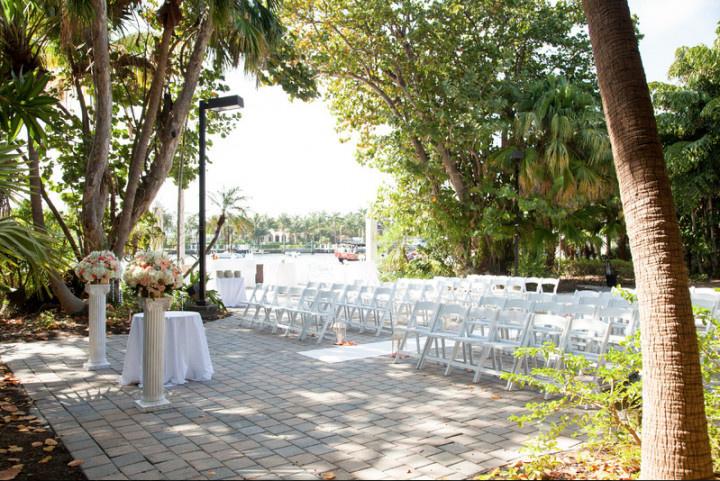 Bahia Mar Fort Lauderdale
Located just north of Miami in Fort Lauderdale, this outdoor wedding venue features a picturesque and private garden located right on the Intercoastal Waterway and a dockside site for cocktail hour. There are two ballrooms for receptions, including the Grandeview Ballroom with huge windows overlooking the water, and the larger Commodore Ballroom which can host up to 600 guests.

Learn more about Bahia Mar Fort Lauderdale »
BG Florida State Parks
Searching for outdoor wedding venues in the Miami area that truly celebrates nature? What could be better than getting married at one of Florida's fabulous state parks. Turns out that BG Whiskey Creek Hideout located within Dr. von D. Mizell-Eula Johnson State Park in Dania Beach, Florida, Park & Ocean located within Hugh Taylor Birch State Park in Fort Lauderdale, Florida and BG Oleta River Outdoor Center located within Oleta River State Park in North Miami Beach, Florida all offer outdoor wedding venues, from beaches to wooded areas.

Learn more about BG Florida State Parks »
Key Largo Lighthouse Beach Weddings
Destination weddings are gaining popular—and for good reason. The Key Largo Lighthouse Beach gives you the full destination wedding experience with the ability to have your family members and friends stay on-site for four days and three nights. Of course, you'll have the ultimate outdoor beach wedding (at either Coral Beach or Hidden Beach), but the ability to bond with your loved ones in privacy is pretty priceless.

Learn more about Key Largo Lighthouse Beach Weddings »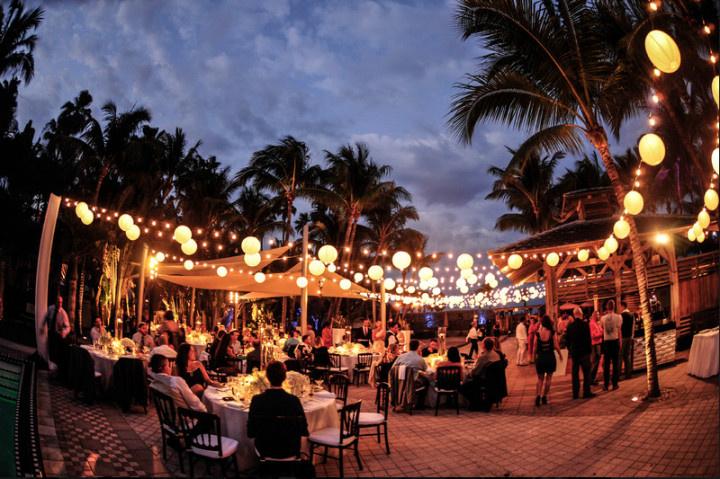 The National Hotel
One of the more intimate outdoor wedding venues in Miami, the National Hotel on Miami Beach offers several settings for weddings including their chic pool deck, reminiscent of Old Hollywood glamour. Your guests will love that they can stay on premises in the ultimate Miami Beach location.

Learn more about The National Hotel »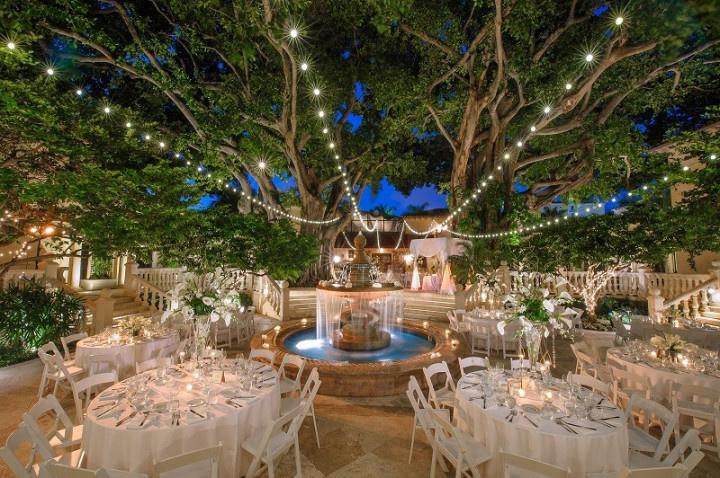 The Addison
While not in Miami proper, this Boca Raton historic home is worth the trip. The incredibly beautiful courtyard with its stunning 100-year-old banyan trees is a sight to see—and a breathtaking outdoor ceremony location. The ballroom, with its exposed beams and wooden details, offers a rustic-glam feel that's totally unique for the area.

Learn more about The Addison »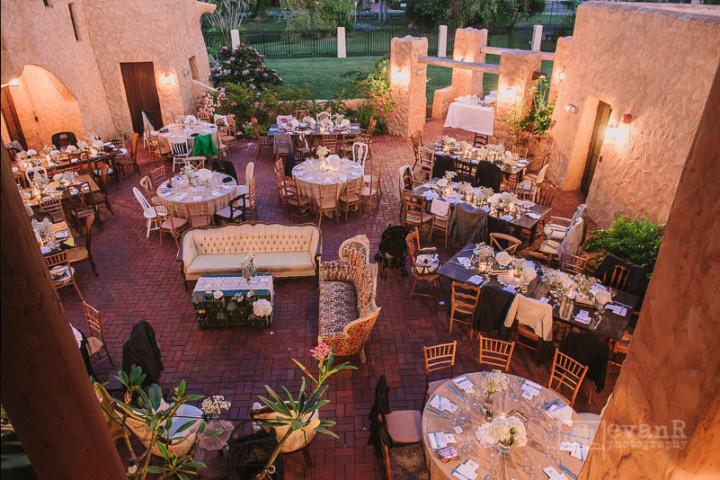 Curtiss Mansion
This 1920s mansion, a favorite Miami wedding venue, is conveniently located near Miami International Airport and features unique architecture and tropical gardens. The courtyard is a beautiful spot for ceremonies, and there are indoor spaces as well. Couples rave about the location, as well as the staff who, according to reviews, go above and beyond to make weddings extra special.

Learn more about the Curtiss Mansion »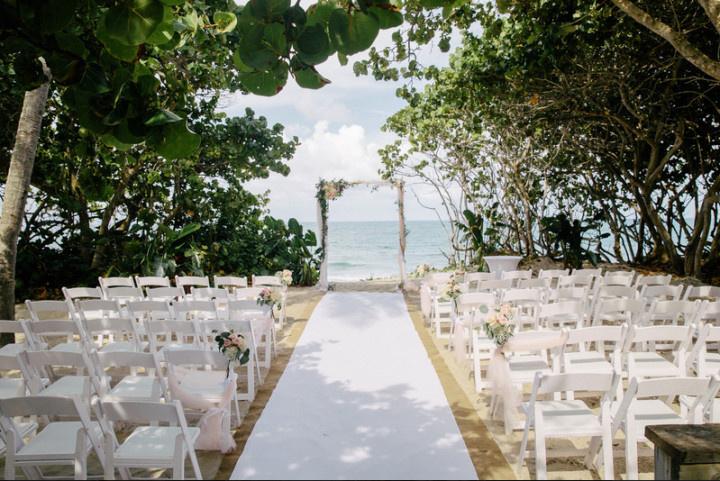 Jupiter Beach Resort & Spa
This outdoor wedding venue offers all the convenience of a hotel wedding with the natural beauty of a beach wedding event. We love the private beach ceremony site, with all of the tropical flora, as well as the indoor Sailfish Ballroom which can accommodate up to 250 guests. The smaller, light-filled Marlin Room is ideal for smaller events of up to 60 guests.

Learn more about the Jupiter Beach Resort & Spa »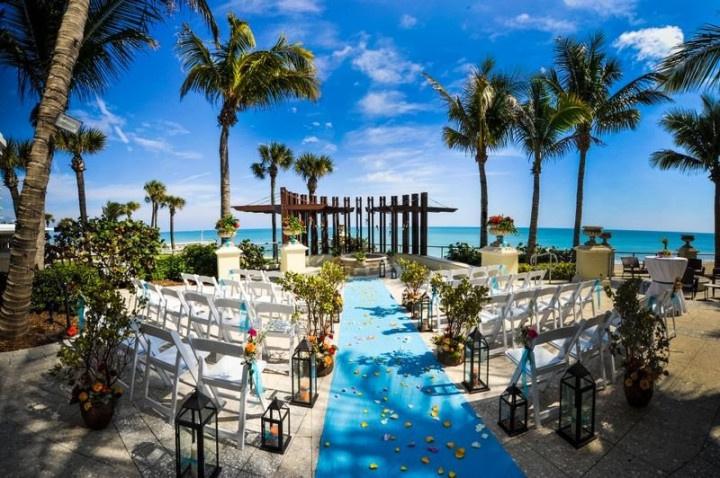 Vero Beach Hotel & Spa
This boutique hotel is among the more intimate outdoor wedding destinations, but its incredible pool deck makes the perfect oceanfront ceremony site. Couples rave about the food from Cobalt Restaurant, as well as the kind staff which makes planning a destination wedding from afar an absolute breeze.

Learn more about the Vero Beach Hotel & Spa »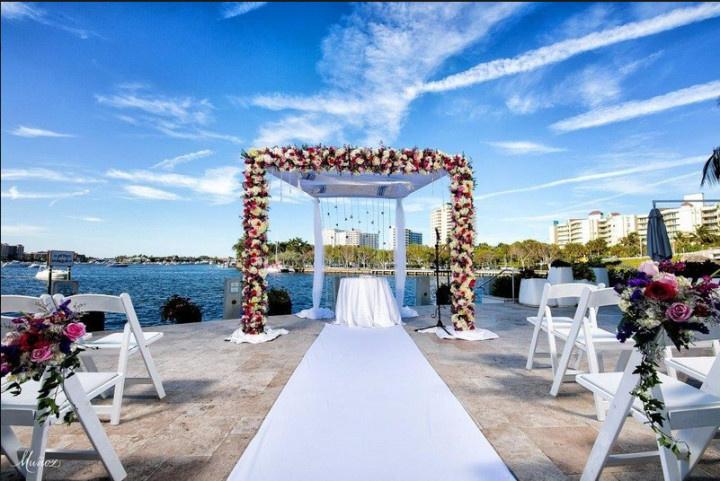 Waterstone Resort & Marina
This hotel offers 3,250 square feet of outdoor event space which overlooks Lake Boca and the Intercoastal Waterway. And we love how the Atlantic Ballroom feels like an outdoor space while remaining covered—you'll love the giant windows featuring breathtaking panoramic water views. The resort can host up to 200 guests for weddings, and is also a great spot for rehearsal dinners.

Learn more about the Waterstone Resort & Marina »