How to Ask for Cash Wedding Gifts, Tactfully
When it comes to how to ask for cash wedding gifts, there's definitely a right and wrong way to do it. Here's an explainer.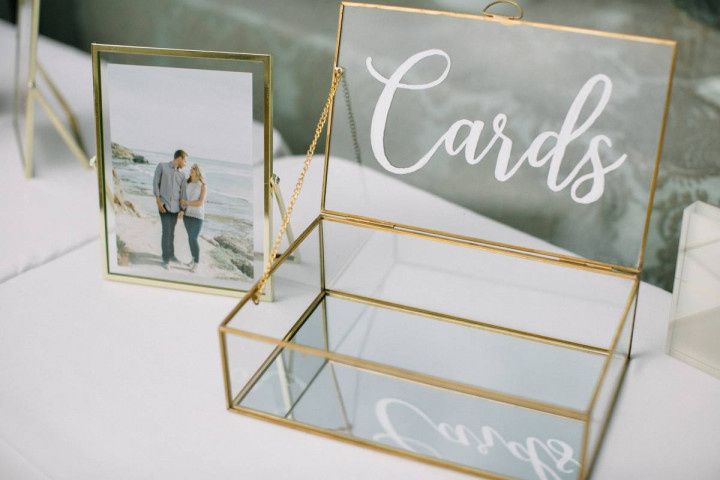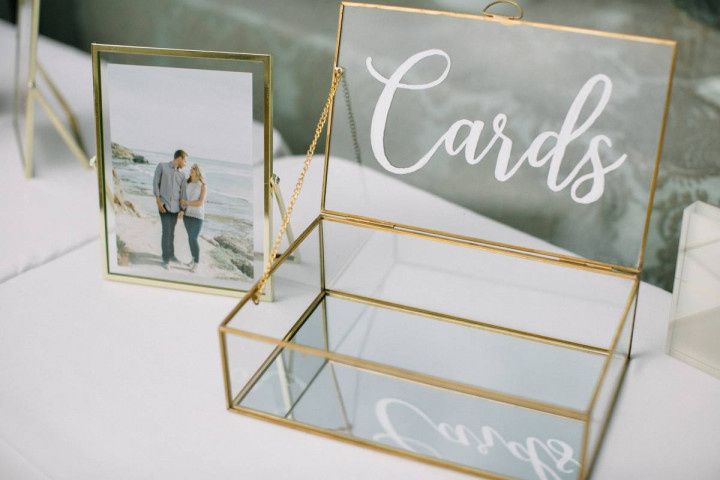 If you've been living with your soon-to-be spouse for a while, you may already have everything you need to start your life together. But that doesn't mean you couldn't use some extra funds for that honeymoon you've been dreaming of, or to stow away for your future forever home. But the question of how to ask for cash wedding gifts can be a tough one. The answer is you totally can, but there are some things to keep in mind if you choose to go this route. While etiquette rules have certainly relaxed over the years when it comes to requesting monetary gifts, there are a few no-nos you'll want to be aware of.
Here, we'll address the question of how to ask for cash wedding gifts, and some things you should stay away from as well.
Use an online cash registry.
So how exactly do you go about asking for money as a wedding gift? Luckily, there are a few cash registry sites, like Honeyfund, that exist for this very reason. Sites like these allow you to create a registry for just about anything you can imagine, from honeymoons (Traveler's Joy and Honeymoon Wishes specialize in this) to home improvement projects. You can even choose to donate to your favorite charity! If you decide to register at a site like this, you can alert your guests in the same way you would a traditional registry—on your wedding website.
Try word of mouth.
Maybe you'd like to keep things a bit more casual than actually registering for cash. No worries, there's still a way to spread the word without coming right out and saying it. Simply have your close family members and your wedding party politely spread the word if anyone should ask them what you're hoping to receive as a wedding gift. This way, you can still get what you really want while still holding fast to traditional etiquette rules.
Indicate how the cash will be spent.
While most wedding guests today are totally fine with gifting cash, it's always nice to know that it's being spent on something important, rather than avocado toast and expensive jeans. So don't be afraid to let your guests in on your plans! If you'll be putting the funds toward your dream honeymoon, include an image of the location on your wedding website. Or maybe you've been scoping out your first home—let guests know their monetary gift will literally be putting a roof over your head. A small gesture like this will make your guests feel as amazing about their cash gift as they would that adorbs sky-blue stand mixer.
Don't ask for cash on your invitation.
When thinking about how to ask for cash wedding gifts, there's one thing you definitely don't want to do: Ask for cash on your wedding invitation. This faux pas is definitely still considered a no-no. It looks tacky and makes guests feel like you're only inviting them to get lots of gifts, and this is especially the case when you're asking for money. So while it's okay to include registry information on your wedding website, never include it on the actual invitation.
Don't make cash the only option.
No matter how badly you want—or need!—cash for your wedding, there will always be guests who prefer to give material gifts. Call them old fashioned (or obsessed with wrapping gifts?), but it's just the way it is. As such, it's a good idea to create a traditional wedding registry in order to honor these guests. After all, you don't want to force someone to give you a gift they don't feel comfortable giving. And let's face it—you don't want to receive porcelain rooster salt and pepper shakers, right? So even though it feels like you've got everything you need, go ahead and create a small registry alongside your cash registry or request—using a site like WeddingWire allows you to create a single registry that includes both traditional and cash gifts.