Here's Why An Elopement Planner Is Totally Worth It
An elopement planner probably sounds like an oxymoron—but it's totally not. Here's why these pros are more necessary than ever.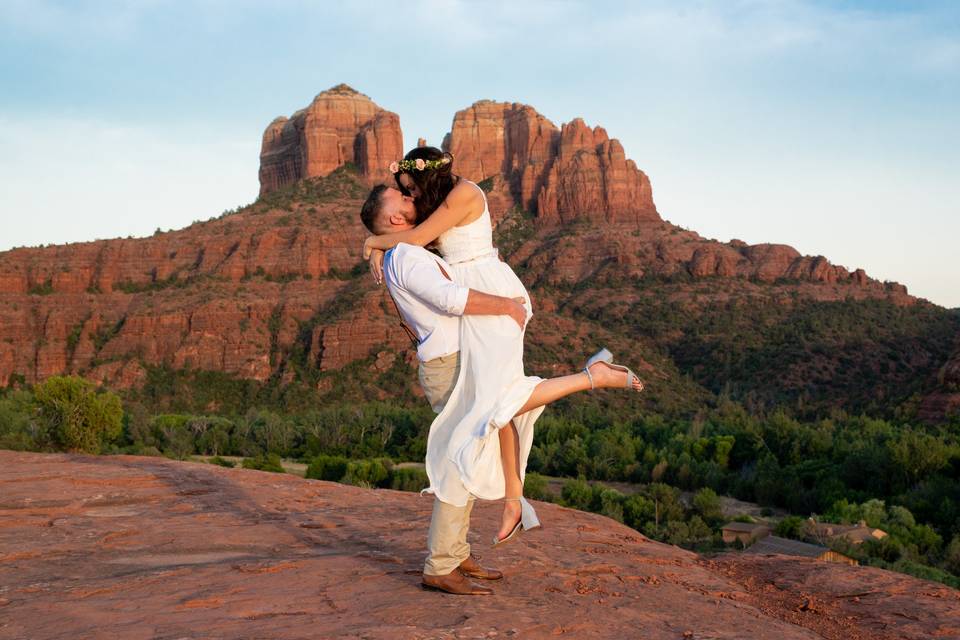 When you think of an elopement, you probably envision a spur-of-the-moment affair—the couple dashing off to City Hall to wed. While many elopements do follow this model, these days, we're seeing a different kind of elopement—a more curated event with a good amount of pre-planning involved. And that's where an elopement planner comes in.
Some couples whose wedding plans were altered amid the COVID pandemic are opting to elope, and host a larger reception next year. "Our demand went up exponentially," says Ali Collins of AZ Adventure Elopements in Flagstaff, Arizona. "With COVID, we've seen way more couples who never thought they'd go the elopement route reach out to us after their big wedding plans got canceled or postponed to next year."
Adds Armando Martinez of Santa Barbara Elopement in Santa Barbara, California. "We have been contacted by many couples who after postponing their wedding one to three times, have decide an intimate wedding is the responsible way to go."
Like other wedding planners, elopement planners help couples put together their big day, from creating a budget to finding vendors, and more. But there are certain elopement-specific tasks these planners handle as well.
Here's why hiring an elopement planner is a good idea, whether you're changing your wedding plans due to COVID or have wanted an intimate event from the start.
They'll help you figure out the type of elopement you want.
Beyond the traditional dash-off-to-City-Hall affair, there are actually several types of elopements or small weddings you can choose from. "The word 'elopement' has shifted a lot in recent years," says Collins. "It can mean a full-day adventure, a 20-minute ceremony, or a micro-wedding with 10 people." While usually an elopement includes just the couple and no guests, some couples may choose to invite a few close loved ones. And some may opt for just a ceremony, while others may want to enjoy a celebration or meal afterwards or even incorporate an outdoorsy element, like a hike, rock climbing, or kayaking excursion. An elopement planner can help you decide which type of elopement is best for you and your spouse-to-be.
They'll be your support system as you plan.
If you're opting for an elopement (particularly if you've decided to keep it a secret from family members and friends), you might find yourself feeling a bit lonely during the planning process. "For some couples, especially during COVID, planning an elopement can be a little bit of an emotional rollercoaster if you don't have support," says Erika Hernandez Fullerton of The Greatest Adventure Weddings & Elopements in Seattle, Washington. "Your elopement planner often becomes your unofficial maid of honor/confidant/therapist/hype man! We'll not only support your ideas but may even get more excited about them than you!"
They'll make sure you stay on track.
Many couples who choose to elope are working with a tighter timeline. While the average couple is engaged for over a year, Hernandez Fullerton says many couples who elope plan their event within 4 to 10 months—and some even shorter. An elopement planner can ensure that you get everything done within an abbreviated timeline. They've planned many events before and know exactly what needs to happen and when—so you won't have to stress about a thing.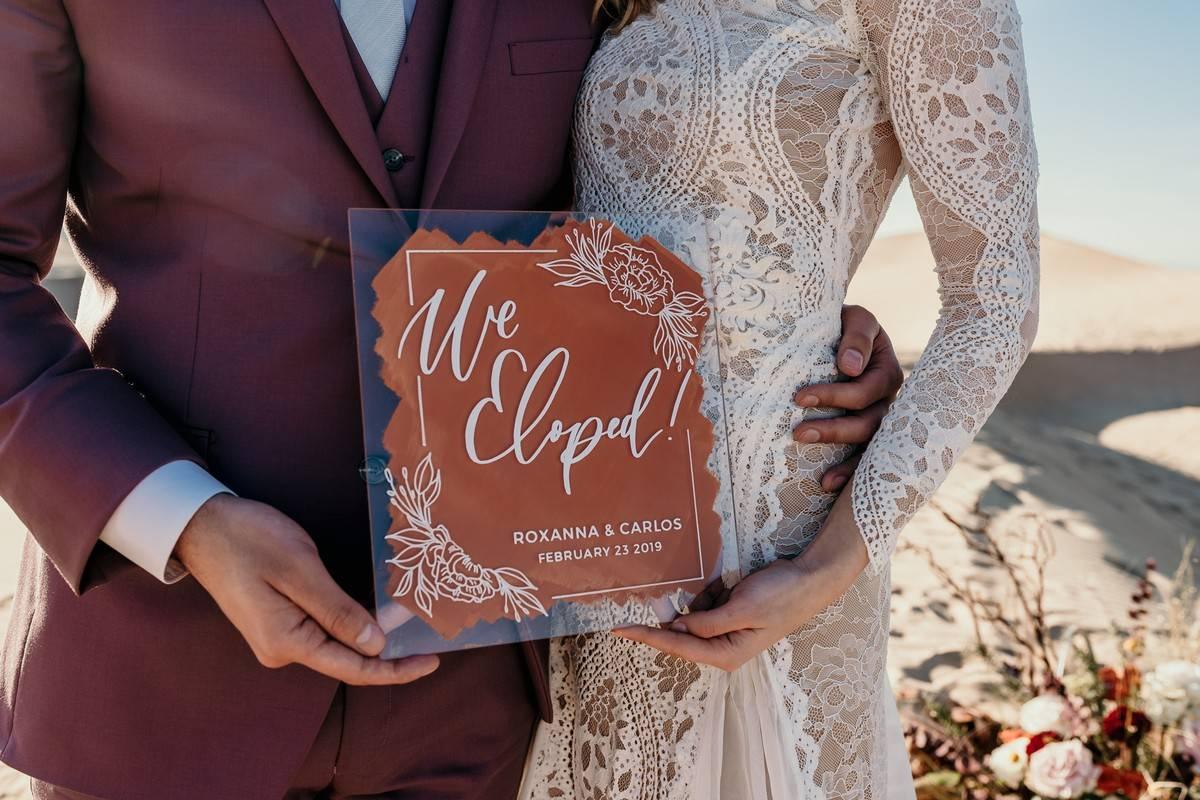 They'll help you find the perfect location.
Choosing the right location for your elopement is essential. "Many elopements are also destination weddings, so a planner can help with lodging referrals and potentially even travel arrangements," says Maureen Thomson of Blue Sky Elopements in Golden, Colorado. "A planner is also invaluable if you need help location scouting for a venue when you don't live in the area. They're also going to have access to quality local vendors that might not otherwise directly market their services for elopement weddings."
However, even if you've decided to stay closer to home amid COVID, an elopement planner can also be helpful in selecting the right location. They may know hidden scenic spots in your town or city that you're not aware of, and be able to secure permits for sites that require one.
They'll work within your budget.
"Everyone has a budget; some budgets are larger than others," says Martinez. "We start with the location and move forward from there. We have had clients spend $80,000 on a ten-person wedding; and clients who have spent $5,000. Our job is to support and bring a vision to life, maximizing the budget that clients set out for us."
They'll connect you with the right pros.
Though elopements are certainly much smaller than traditional weddings, you'll still need to enlist several vendors to ensure its success. These pros include an officiant, photographer and videographer, florist, ceremony musicians, hair and makeup, and more. "An elopement planner is going to have access to quality local vendors that might not otherwise directly market their services for elopement weddings," says Thomson.
They'll help with design.
An elopement doesn't mean you have to skip the wedding decor! From a gorgeous ceremony arch to a beautiful bouquet, a tablescape for your post-ceremony lunch and more, there are lots of opportunities for design elements even in the smallest of weddings. Not only can an elopement planner help you conceptualize all the decorations you need, they'll work with your florist and other pros to ensure everything is picture-perfect.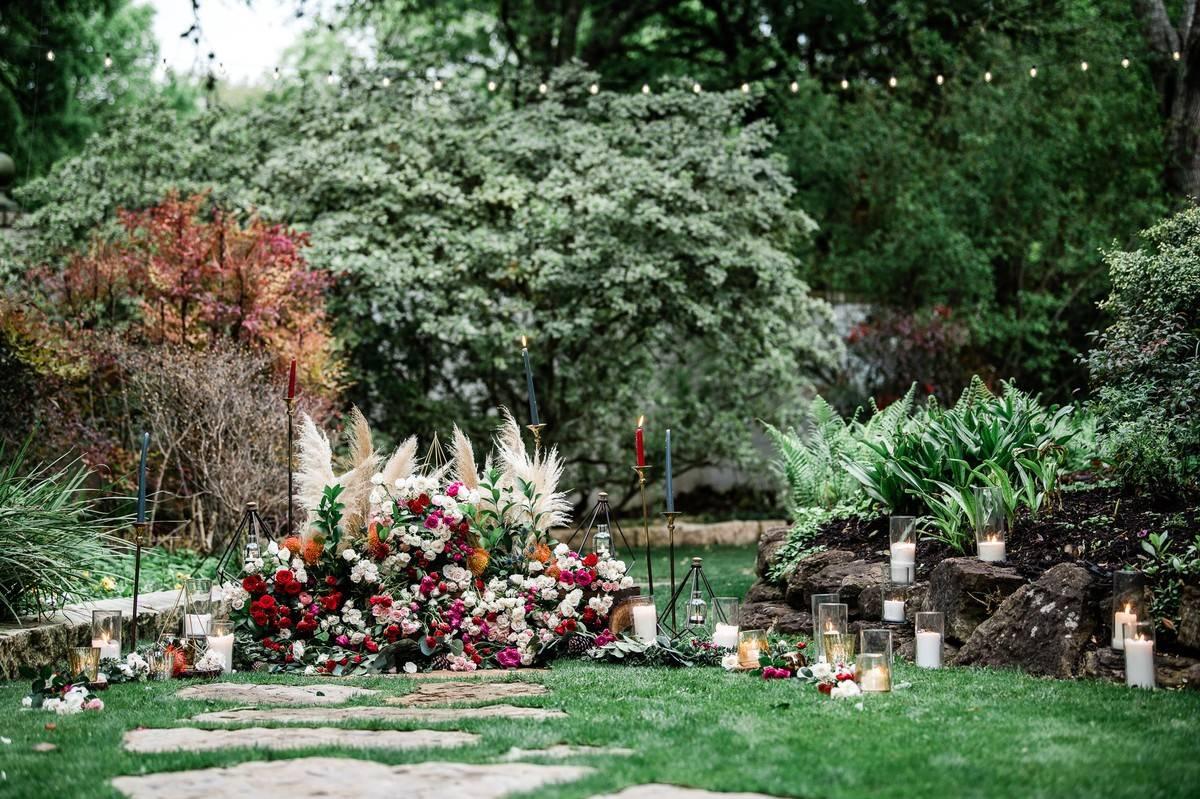 They'll make sure your legal paperwork is handled.
One of the most important parts of an elopement is, well, actually getting married. An elopement planner will know the requirements for applying for a marriage license in your chosen wedding location, and then ensuring your license is properly signed and returned.
They'll create a day-of timeline.
"Even though an elopement is usually much more laid back, there is still a lot to consider when it comes to timing," says Hernandez Fullerton. "How long do you have your vendors? How long does it take to get from your Airbnb to your ceremony location? How long does it take to do that hike? If we want a sunset ceremony but don't want to do our intimate reception in the dark, when do you eat?" An elopement planner can ensure that your wedding runs smoothly and on time.
They'll be there for you on the big day.
An elopement planner can run errands, set up, work with your vendors, and handle any other last-minute tasks so you can relax and enjoy the day. If you're having guests present, your planner will be able to answer your loved ones' questions and make sure everyone feels taken care of. As Ali Collins of AZ Adventure Elopements says, "An elopement planner knows that you want your day to be stress-free, and is there to make that possible!"