Can I Get a Marriage License During COVID-19?
If you just can't wait to be wed, here's how several states and jurisdictions are helping couples get a marriage license and say "I do" ASAP.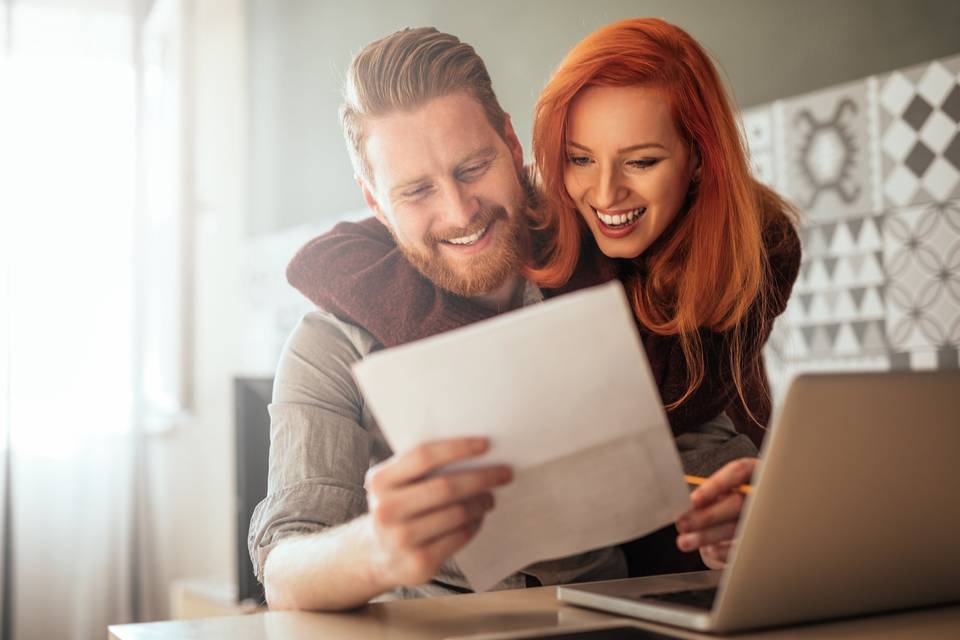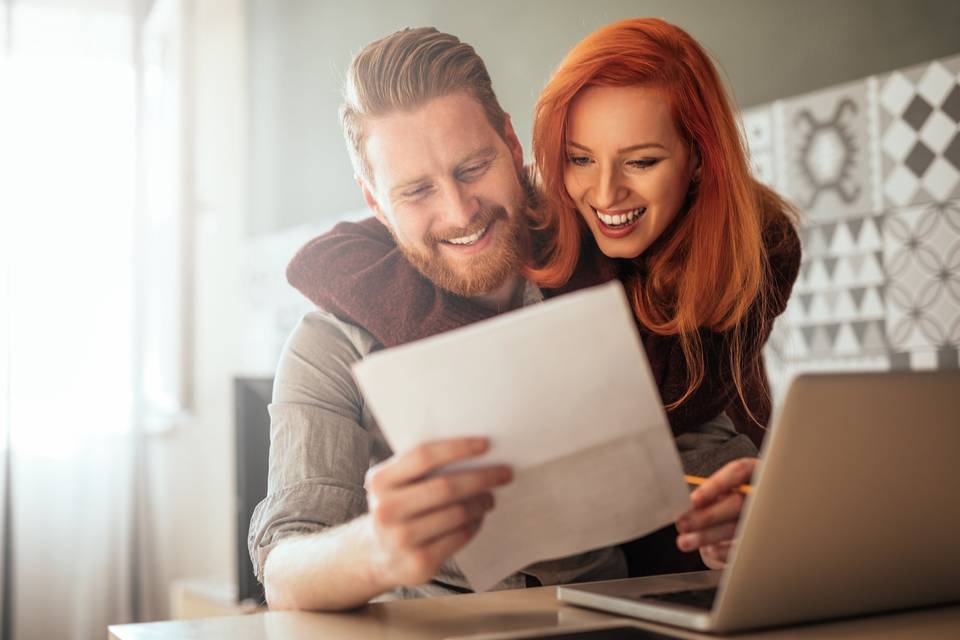 One very important part of getting married is the marriage license, which you get anywhere between four to six weeks before your big day, depending on your state. However, the marriage license process during COVID-19 has changed majorly in most areas. In fact, some states and regions are forgoing the issuing of marriage licenses altogether until a specific date, which may even be pushed back further. "We're generally finding that most clerk offices are considering drive by, online or very limited in-person appointments, but the rules do change according to location," says Kevin Dennis, certified planner and owner of Fantasy Sound Event Services in Livermore, California.
Want to get married, like, now? Read on to learn what certain states and jurisdictions are doing to help couples obtain marriage licenses amid COVID-19.
Washington, DC and Virginia
Washington, DC allows couples to apply online, but then they must then send in a paper application with a check or money order, and then await a phone call for them to administer an oath to you via telephone before they will mail you your license, explains Rev. Laura Cannon of Ceremony Officiants in Ellicott City, Maryland. And in nearby Virginia, some county court offices are allowing application by mail, while other courthouses are still allowing couples to get licenses by appointment only.
New York
In New York, Governor Andrew Cuomo made a landmark decision, allowing couples to obtain their marriage license during the COVID-19 pandemic via video phone conferencing. "This process has been streamlined allowing the couples to apply online, pay via credit card and then they can get married via video conferencing as well," says Joann Gregoli of Elegant Occasions by JoAnn Gregoli. "If the couple has an application in their hands, they can have a celebrant officiate the ceremony, and then have it mailed, but they must keep the ceremony to a small gathering of no more than 10 people, all who have to socially distance."
California
The Orange County Clerk's office has opened to issue marriage licenses, but not at their offices. "They are doing it at the Honda Center in Anaheim and utilizing ticket booths with two-way communication abilities," shares Alan Katz of Great Officiants in Long Beach, California, who has spearheaded a Public Private Taskforce in LA County to work with the County Clerk and Board of Supervisors Offices on finding ways to safely reopen their offices and specialized notary program. "California has a special program for appointed notaries to issue marriage licenses on their behalf and several of these Specialized Notaries and Wedding Chapel Owners like me are part of this task force." His goal is to help the county find a way to safely issue marriage licenses to its couples and Special Notaries so that weddings can go forward in a safe and secure way.
Texas
Texas's marriage license process hasn't changed much since COVID-19—they are provided by the county clerk's office. "Each county clerk's office has been different in how they are handling marriage licenses during the pandemic, with some closing completely while others allowing couples to make an appointment and come in to get the license," says Wendy Kidd of Each + Every Detail, in McKinney, Texas. "Those with appointments are booked out for 3-5 weeks though, so couples need to call ASAP to get an appointment sooner rather than later."
Las Vegas, Nevada
Certain locations are starting to open up—Vegas being one of them—however, they will have rules in place that were not currently part of the process, including limiting the number of couples in the space, not allowing anyone with a body temperature over 99.9 degrees to enter the facility as well as additional sanitizing measures, explains Dennis.
Philadelphia, Pennsylvania
Some still-closed states are offering couples the option to file for an emergency marriage license. "Philadelphia, for one, is currently offering virtual options for self-unified (Quaker) ceremonies for such extreme scenarios as visa holders with an impending departure date, those who need to expedite to add health insurance and members of the military," says Dennis.
How should you go about obtaining your marriage license right now?
The very first thing you should do is contact your state department's website for marriage licenses to determine the current policy, as chances are it has changed since COVID-19. Your officiant is also a wealth of knowledge when it comes to this process, and is likely in the know in regards to new policies. "It is their job to be in the know when it comes to the legal aspects of your ceremony," says Rev. Cannon. "They may have helpful tips about how best to obtain your license based on their experience." Here are some tips for navigating the process.
Dennis urges couples to set their expectations in advance. "Because many regions have closed the courts for now, some are unable to issue a marriage license and for those that are taking appointments, you'll want to expect a longer wait," says Dennis. If the process of obtaining a marriage license now takes several weeks, where it used to take days, you'll want to make sure you have extra time padded in before your planned ceremony. Also, most marriage licenses are valid only for a certain period of time, so you want to make sure that you're ready to move your ceremony up if need be.
The hope is that all states will find a way to safely begin the marriage license issuance within the next month or so. "It's important to note that people who have been issued marriage licenses and then their weddings have been postponed will have to apply for a new marriage license when their date comes around again," says Katz. "Some states are considering extending the expiration dates."
What about changing my name after the wedding?
Changing your name after your wedding will also require some patience, as the process is not like it once was. Several offices need to be involved, including the Social Security Office, DMV and Passport Agency, and they are not all open at this given timeframe—and this depends on your location. "While you'll have the ability to make the change via mail or online in some instances, in others, you'll have to wait for offices to re-open," says Dennis. "You can change your name on your Social Security card by completing the SS-5 form online and mailing it in and, depending on when your passport was issued, you may be able to handle it online and by mail with the DS-5504 form." This, however, all assumes that you have the right paperwork in place in order to submit. That's where services like HitchSwitch come in—they're able to help you with all the paperwork you'll need to make changing your name a breeze, even during these confusing times.
Disclosure: This post contains affiliate links, some of which may be sponsored by paying vendors.