9 Small Wedding Venues in Brooklyn for Intimate Celebrations
Celebrate with your inner circle at these beautiful, small wedding venues in Brooklyn. They're perfect for an intimate and cozy bash!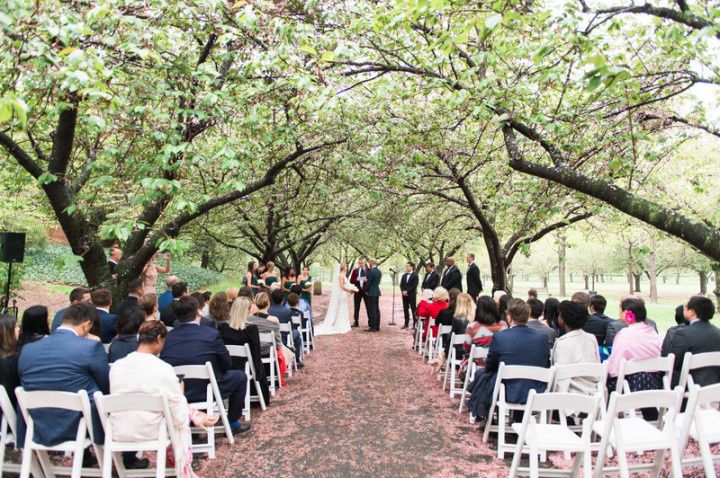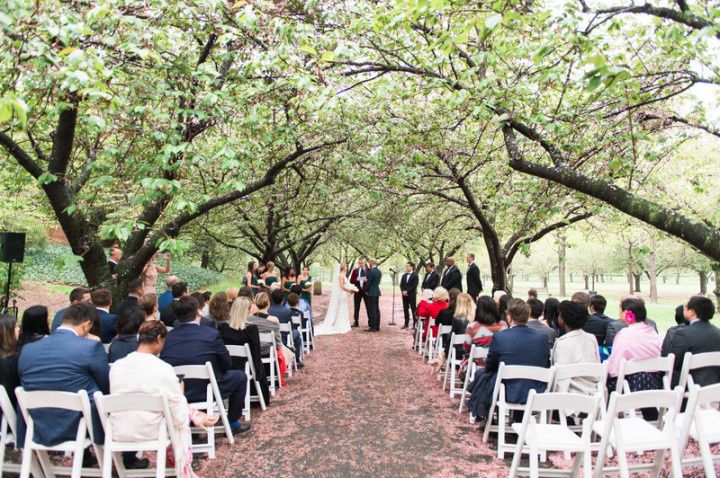 Hosting an intimate wedding with less than 100 guests offers up lots of opportunities, like crafting a super-personal experience for guests and challenges, i.e. not wanting to feel swallowed by a large space. Try on these small wedding venues in Brooklyn for size if you know you'll be inviting anywhere from a couple to a few dozen close friends and family. Although some can accommodate more than 100 guests, they are appropriate for smaller parties. From the laidback atrium at Brooklyn Botanic Garden to the ultra-styled Hoxton hotel in Williamsburg, one of these intimate Brooklyn wedding venues is sure to be a fit for you.
Check out nine of our favorite small wedding venues in Brooklyn for a cozy wedding bash!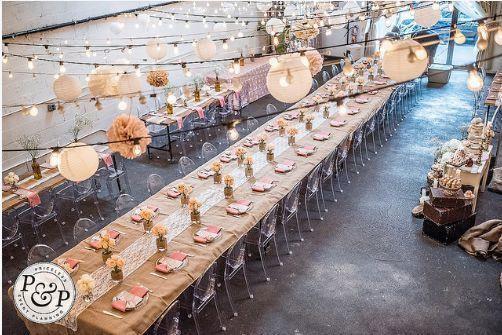 Bat Haus
This is one of the most unique small wedding venues in Brooklyn's Bushwick neighborhood. An industrial, sparse communal working space, Bat Haus is great for intimate wedding parties to design an experience that feels personal and appropriate for the size of the space. There's also a fenced and shaded outdoor space. You can accommodate up to 120 wedding guests here, but creative table arrangements and space design techniques make Bat Haus just as perfect for a party of 25, 50, or 75 guests, as well. Soaring ceilings, exposed brick walls, and cement floors may sound ultra-cool, but the warm lighting — both natural and via string fixtures —definitely creates a cozy atmosphere at Bat Haus.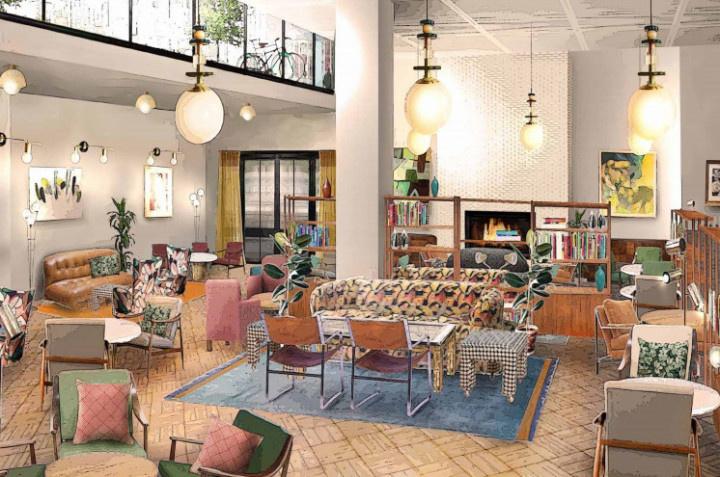 The Hoxton Williamsburg, Brooklyn
Take your hotel wedding plans up a notch at one of the coolest Brooklyn wedding venues that also happens to be ideal for small gatherings. The Apartment is The Hoxton's event space, which works for ceremonies of about 50 guests and receptions of up to 100 guests. Aptly named, this comfortable event space is five rooms designed to feel like a (very stylish) home. Open and spacious, but well-appointed, The Apartment features parquet flooring and meticulous countertops in the bar area; an eclectic mix of colorful, comfy chairs and couches in the lounge area; and a brick facade with dangling ivy in the indoor courtyard. Weddings of any season are sure to achieve peak hygge at this small Brooklyn venue.
Learn more about The Hoxton Williamsburg, Brooklyn »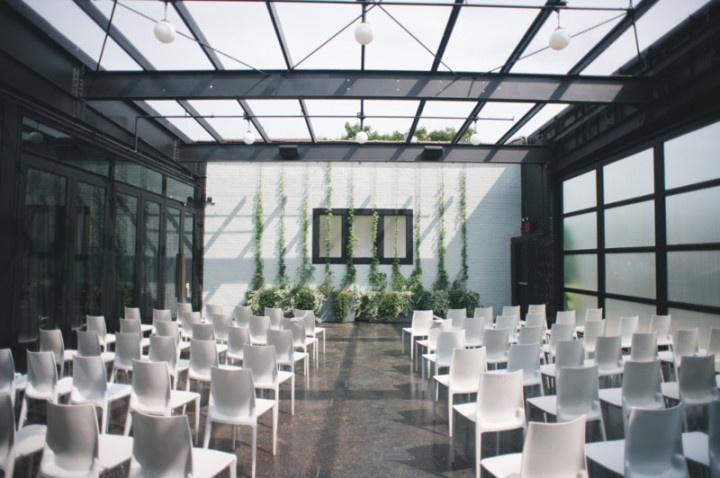 501 Union
One of the most flexible small wedding venues in Brooklyn is conveniently located a stone's throw from many popular neighborhoods, including Cobble Hill, Carroll Gardens, and Park Slope. 501 Union is best for less populous wedding groups of 160 guests or less, but the light-dappled loft space is versatile enough to feel just right for much smaller groups. A full-service Brooklyn catering hall, this venue also offers event planning, in-house catering, and bar staffing.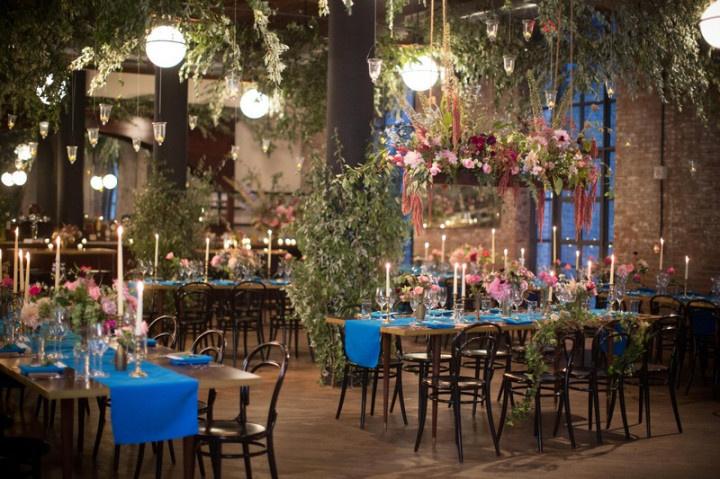 Wythe Hotel
Small wedding venues in Brooklyn like Wythe Hotel are especially well-suited for couples who want their event spaces to retain lots of character. This Williamsburg stunner was built in 1901 for barrel and cask makers, but is now gorgeously repurposed. The original masonry and brick walls, along with yellow pine beams, arched windows, and cast-iron columns harken back to Wythe's industrial past while offering a vibrant wedding backdrop for the season's greenery and decorative furniture trends. With seven spaces for events of different sizes, intimate weddings will love choosing between the 60-person Blue Room, 50-person Cooper Room, 60-person Outdoor Garden, or the lofts for even more cozy spaces.
Learn more about Wythe Hotel »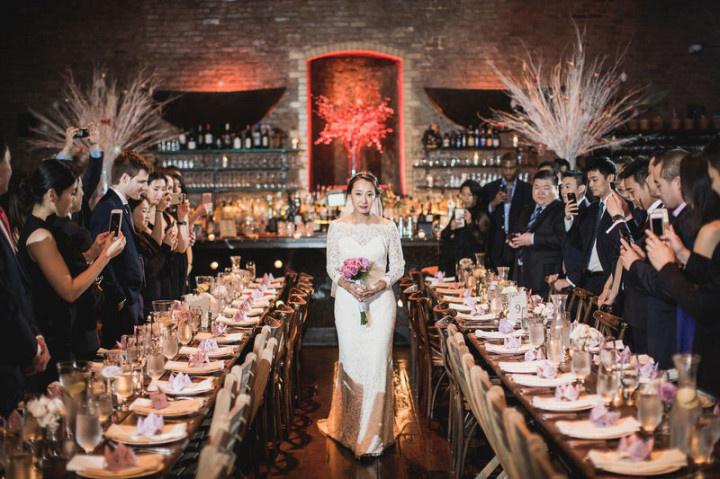 MyMoon Restaurant
You don't have to be all-in on celestial trends to appreciate the beauty of the moon through MyMoon's 25-foot glass cupola, which ushers in plenty of sunshine during the day and beautiful moon rays at night. This industrial Williamsburg space is part fusion-cuisine restaurant and part romantic wedding venue. Choose from indoor and outdoor spaces to design your event at MyMoon, which can accommodate anywhere from 50 to 150 wedding guests between its interior dining area and outdoor courtyard. Well-equipped to transition from a restaurant to party central, this venue also offers A/V equipment for wedding DJs to use.
Learn more about MyMoon Restaurant »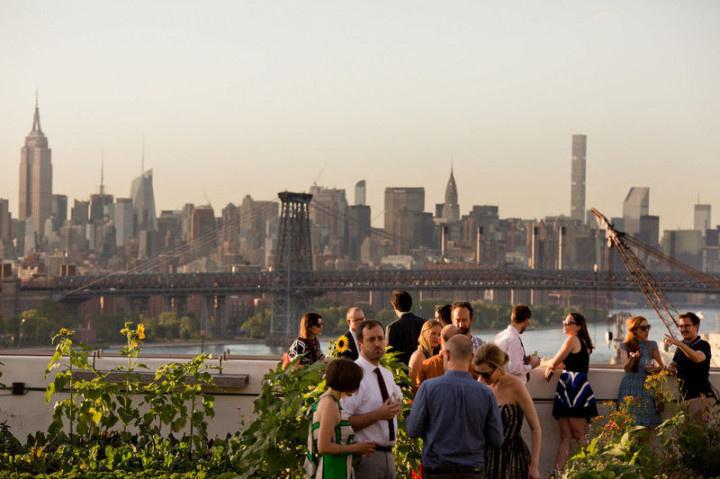 Brooklyn Grange Rooftop Farm
Conveniently close to the Brooklyn, Manhattan, and Williamsburg Bridges, Brooklyn Grange Rooftop Farm is a crowd-pleasing location for all of your New York guests. True to its name, this Brooklyn wedding venue provides a stylish rooftop for urban ceremonies and farm-to-table nosh for the reception. Depending on the season, your wedding menu might be adorned with sweet tomatoes, tangy cherries, or spicy herbs — all grown at the very farm where you said "I do." Their rooftop space, which also serves as a scenic location for cocktail hours staring out at the Manhattan skyline, and shaded dining area accommodate between 50 and 150 wedding guests.
Learn more about Brooklyn Grange Rooftop Farm »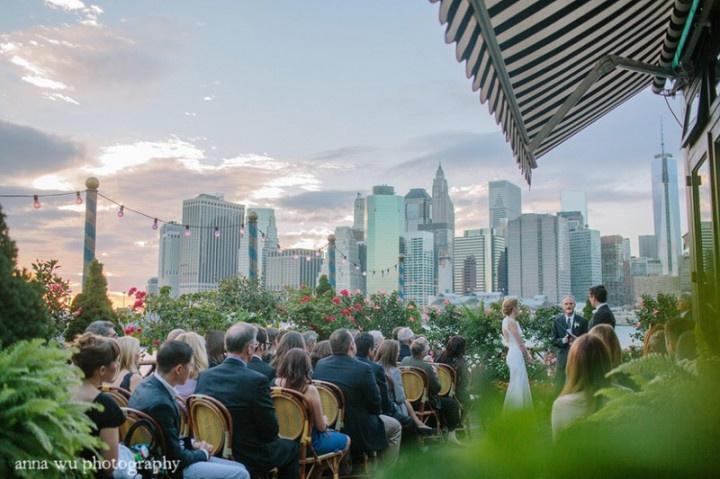 The River Cafe
Practically on the Brooklyn Bridge's footsteps, The River Cafe is a waterfront and rooftop wedding venue that appeals to couples looking for restaurant wedding venues in New York. Designed for a maximum of 80 to 96 guests with a dance floor and 100 guests without one, The Terrace Room is intimate while presenting panoramic views of lower Manhattan's skyline.
Learn more about The River Cafe »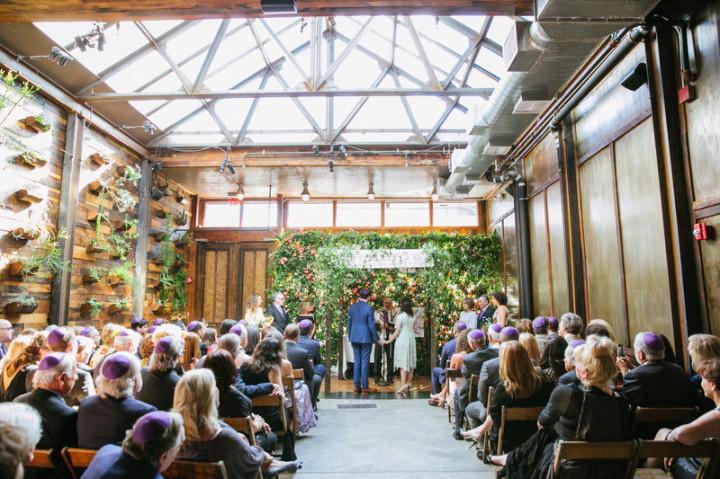 Brooklyn Winery
The best small wedding venues in Brooklyn create spaces that encourage lots of genuine camaraderie, and Brooklyn Winery does this really, really well. Beyond the supply of one-of-a-kind, house-made wines, this sophisticated location creates a lush and evocative environment for your nuptials and reception with wood-paneled walls, moody Edison lights, exposed metal beams, and lots of potted greenery. Host between 100 and 165 guests here during peak months, but you can reserve Brooklyn Winery for smaller gatherings in off-peak (January to March) times. Location-wise, you can't go wrong with this Williamsburg space that's blocks from the subway and popular neighborhood hotspots.
Learn more about Brooklyn Winery »
Brooklyn Botanic Garden
Invite up to 130 wedding guests to a picturesque ceremony and reception at the Lillian and Amy Goldman Atrium, on the grounds of Brooklyn Botanic Garden. This venue is managed by Patina Restaurant Group, a catering company that also services Lincoln and Rockefeller Centers. Atrium weddings include access to various points within the gardens for tree-side ceremonies before heading beneath the facility's living roof of grasses and wildflowers for the reception. Guests can gaze out at the Cherry Esplanade and outdoor terrace through the glass-paned walls of the Atrium or take a twirl on the hardwood dance floor. Event rentals and wedding cake are included in this modern Brooklyn wedding venue's in-house catering packages.