6 Black-Owned Businesses in Seattle Couples Can't Stop Raving About
There are so many amazing Black-owned businesses in Seattle, but we've selected a few that win praise from couples.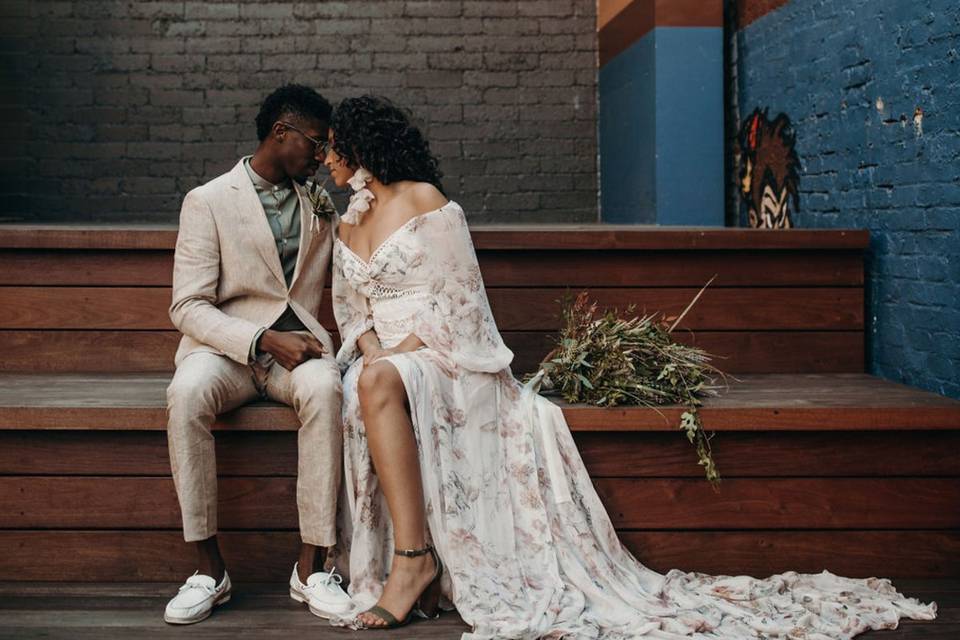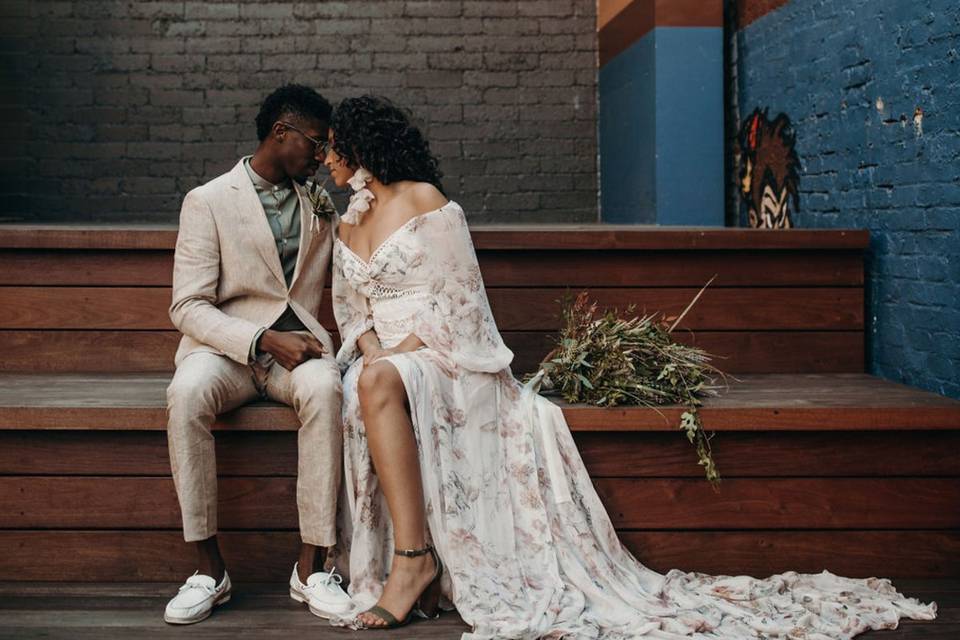 We absolutely love scrolling through images of Pacific Northwest weddings. Couples in the dreamy location have their pick of any kind of backdrop: forests, mountains, waterfalls, waterfronts and more. But pulling together your PNW event can feel overwhelming, which is why it's crucial to hire a team of pros to help. Still, there are so many talented vendors in the area—how do you pick your lineup? One approach is to be thoughtful about who you give your business to. Working with small, minority-owned companies, for example, is one way to live out your values as a couple. Not only will your dollars empower the company itself, your wedding will give the business more exposure so they can work with more couples. To help you get started on your vendor search, we rounded up six Black-owned businesses in Seattle couples can't stop raving out. You can also utilize the WeddingWire Vendor Directory's new Diversity filter to find Black-owned, as well as Asian-owned, Hispanic or Latinx-owned, LGBTQ+-owned, Native American-owned, Veteran-owned and Woman-owned businesses in your area. Ready to get started? See six Black-owned businesses in the Emerald City you need to know about, below.
View this post on Instagram
You may recognize Wild Bloom's owner and creative director, Kristen Griffith-VanderYacht, from Netflix. He's the head judge on The Big Flower Fight and was recognized as one of the top florists in the world by Harper's Bazaar. He started out working for some of the top floral designers in New York City before launching his own company. The leap paid off, as he's now a world-renowned florist (boasting over 70,000 followers on Instagram). He is passionate about elevating the floral design industry into a form of fine art and believes forestry is a key way to bridge the gap between modern life and nature. His expertise is reflected in his storefront, where he has a five-star rating and rave reviews. Follow him on social media for endless inspiration and laughs.
View this post on Instagram
Bri McDaniel, owner of Bri McDaniel Photography, uses her photo expertise to capture images of empowered love. If you're camera-shy or simply nervous about taking wedding pictures, McDaniel is the pro for you. She works to create a safe, relaxed environment in order to produce natural, authentic pictures of her couples. She's passionate about celebrating diverse couples and showcasing all types of love stories. Every couple is unique, but they all share one special thing in common: Love. McDaniel has devoted her career to celebrating that. With a near-perfect rating and two Couple's Choice Awards, it's no wonder she's made the list.
View this post on Instagram
Created by friends of 10 years, Vicki Russel and Melissa Bernasconi, SWAY Events is a top-rated event planning business located in Renton. The duo's simple, no-nonsense approach to event planning inspired them to create SWAY Events. As highly-experienced planners (they've executed over 300 events!), they both bring an impressive set of skills to the table—ranging from fashion to hospitality to starting the dance party. Scroll through their raving reviews on WeddingWire and you'll quickly see why this company has earned a five-star rating and a Couple's Choice Award.
View this post on Instagram
Founded by Lisha Lee, 3Elevent Events is a wedding planning service based in Mercer. Lee is familiar with the Seattle area, as she grew up in the Pacifi Northwest. She also has six siblings, which is why she loves being around (and hosting) a crowd. It was Lee's own wedding day that inspired her to become a wedding planner. She's committed to taking care of all the details on the wedding day so you can have a stress-free event and enjoy the moment. In addition to her affinity for planning and executing events, she's a self-proclaimed "cheesy, head over heels, butterflies-in-my-stomach romantic." Her storefront boasts a five-star rating and raving reviews.
View this post on Instagram
Husband and wife duo, Isaiah (Ike) Haynes and Latasha (Tash) Haynes, founded Ike & Tash, one of the top-rated portrait photography businesses in Seattle. Tash has over 10 years of photography experience. She shared her love of the craft with Ike, who quickly picked up the skill. They use their talents to produce bold, edgy and urban lifestyle portraiture. Scroll through their Instagram to see the gorgeous pictures they've taken. In addition to photographing life's biggest moments, the Haynes are passionate about creating accessible educational programs for small business owners in diverse areas.
View this post on Instagram
Lessie Blue, owner of Lessi Blue Photography, doesn't have any pictures from her own childhood (plus, her daughter's photos were lost too). That's why she's so passionate about photographing weddings. She's dedicated to capturing important moments so you can cherish them for years to come. Based in Tacoma, Blue works in the Pacific Northwest covering elopements, intimate ceremonies and weddings. She has a near-perfect rating and a prestigious Couple's Choice Award—it's no wonder why she made the list.