My Best Friend Just Got Engaged, Now What?
If your best friend just got engaged, you might be feeling ALL the feels. Here's how to navigate all of your emotions.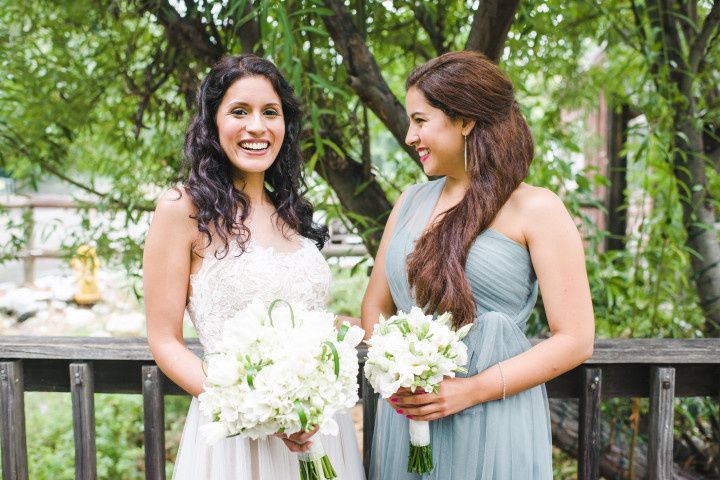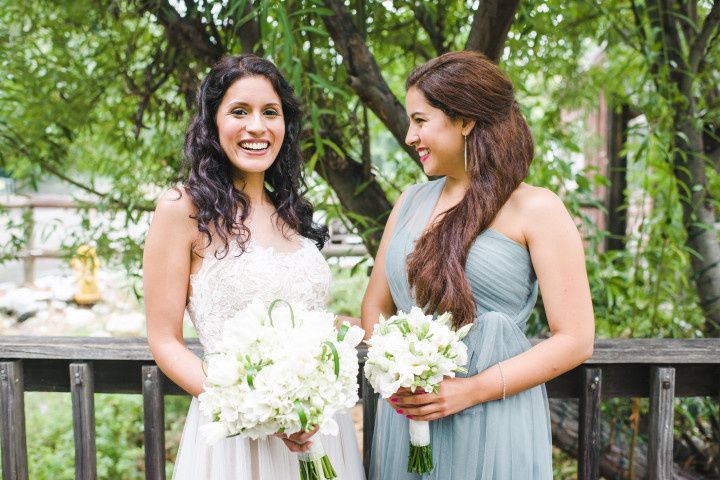 Photo: Randy + Ashley
Receiving a text from your bestie with a pic of an engagement ring and the words "I said yes!" can be pretty amazing. Your best friend is getting married (!!!) and you're probably experiencing a mix of emotions. You're thrilled for your pal, for sure, but also perhaps a bit confused about what your role should be in this whole wedding planning deal. You don't want to be overly involved, but certainly want to assist where you can. This is your BEST FRIEND after all!
Is your best friend getting married? If so, here's how to navigate this exciting time.
Hold off on posting the news.
While you may be dying to shout your bestie's big news from the rooftops, take a step back. Allow your friend to announce his or her engagement when and how he or she chooses. Avoid posting anything public about your bestie's engagement (this includes snaps, Insta stories, etc.) until you're sure your friend has shared the news from their own channels and is comfortable with others doing the same. And if your BFF would prefer to keep the #justsaidyes news off social media, respect those wishes.
Buy 'em a gift.
Start saving up—if your best friend is getting married, you're likely going to be purchasing several gifts during the months leading up the big day. First up is the engagement gift. While this doesn't have to a huge, expensive present, it's a nice gesture to purchase a small and meaningful gift to celebrate this special time. From ring dishes to champagne flutes to gift certificates to a favorite restaurant, there are lots of affordable and easy options to show your love.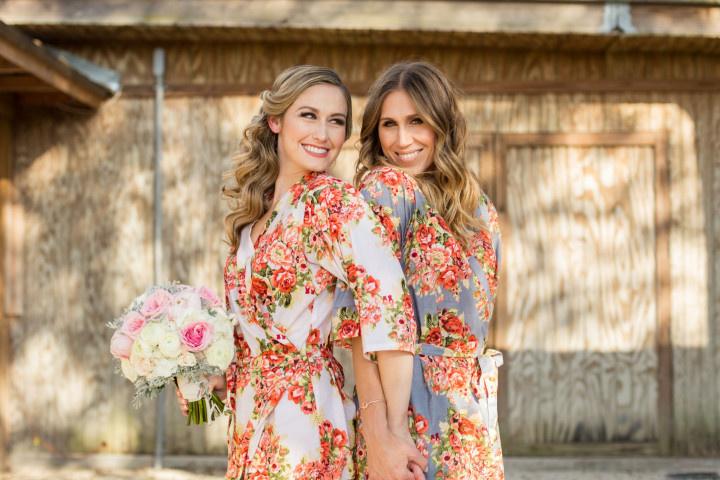 Photo: Dana Lynn Photo, Video & Photobooths
Don't assume you're in the wedding party
If you've been close with your pal for a while, you're probably thinking you'll be in the wedding party. While that may very well be correct, hold off on bridesmaid dress browsing or bach party planning until you've officially been asked. Your bestie may keep his/her wedding party family only or decide on not having a wedding party at all. Wait until that bottle of champagne or hand-written card arrives to your doorstep before moving full-steam ahead with writing your reception speech.
Avoid wedding talk at first
If your best friend is getting married, you may have a lot of questions. When's the big day? What's the color palette going to be? What are you thinking for the menu? Have you set up your registry yet? Don't put pressure on your bestie to start planning right away by asking tons of questions. Instead, be as supportive as possible while giving your pal some space to figure out his or her wedding deets at the right time. When your BFF is ready to share the info on the big day, you'll likely be among the first to know.
Figure out the engagement party plan
Many couples celebrate their engagement with a party thrown by family members or friends. If you're close with your bestie's parents, talk to them about who's hosting the engagement party. The couple's parents may want to host an event, but if not, you can take the lead. Enlist other friends and loved ones to help with the engagement party planning process so you're not overwhelmed with all of the responsibility.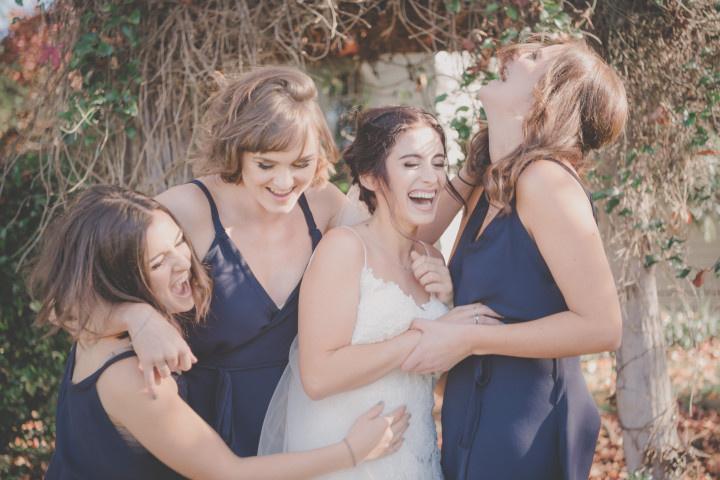 Photo: Levien & Lens Photography
Help where you can
Once you have a sense of your bestie's wedding basics—the date and venue, for example—you can offer assistance as needed. Whether it's joining your BFF for dress shopping, helping scout venues or providing input on first dance songs, follow your friend's lead on what he or she needs and volunteer accordingly. Obviously you have other important commitments in your life, so don't overextend yourself.
Recognize your own feelings
While you may be initially thrilled that your best friend is getting married, this event can also bring up some less-than-positive emotions. For example, if you're single, you might be feeling a bit of jealousy at your friend's happiness—and that's totally okay and normal. You may experience a sense of sadness or loss that your friend is trading in those This is Us marathons with you for date nights with his or her future spouse. Again, totally normal. What's important here is that you are aware of your feelings and are able to appropriately express them to another friend, close relative, or a therapist instead of taking out your anger or hurt feelings on your almost-married BFF. Your relationship with your friend may be changing, but that doesn't mean that he or she isn't an important part of your life—in fact, it may even make your friendship stronger.