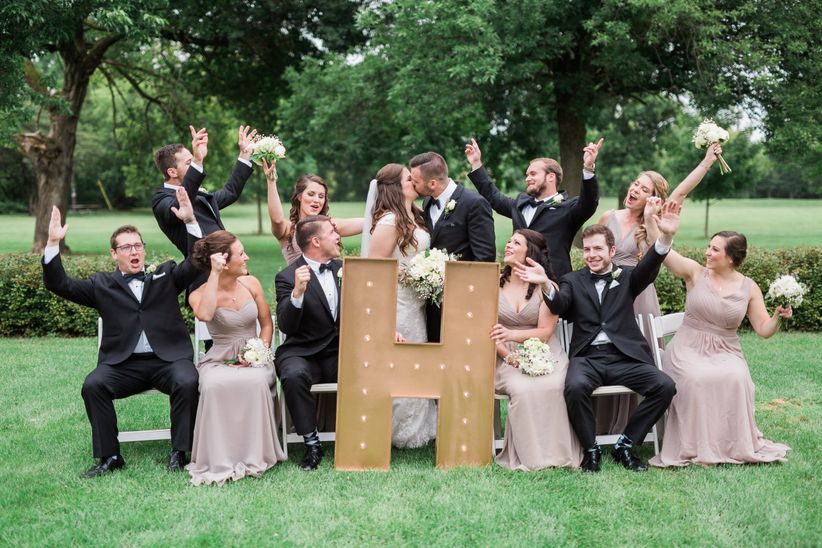 Photo: Rockhill Studio

The maid/matron of honor's number one responsibility is keeping the bride from reaching bridezilla status! She is tasked with coordinating the bridesmaids, organizing the shower and bachelorette party, assisting with pre-wedding duties ( dress shopping, invitation addressing, etc.), and wedding day responsibilities like signing the marriage license, and giving a toast to the happy couple at the reception.

A best man is responsible for keeping the groom relaxed and getting him where he needs to be on time! He will also lead the bachelor party planning committee, hold onto the marriage certificate and wedding bands for the ceremony, and offer the first toast at the reception. After the reception, the Best Man will give remaining payments and gratuities to the wedding vendors, and collect and store the wedding cards and gifts from guests.

Aside from the customary bridesmaids tasks of helping the bride get ready, attending and helping to organize the showers and bachelorette party, the ladies also have a very important role at the reception: get people dancing! The wedding party should be the first and last wedding guests on the dance floor and act as hostesses to the guests since the bride and groom will be busy.

Although many may think the groomsmen's only role is to plan a bachelor party for their buddy, there is a bit more to it than a few nights in Vegas! The groomsmen will, in most cases, act as ushers before the ceremony -distributing programs and escorting guests to their seats.

Ring bearers and flower girls walk down the aisle just before the bride. He carries a small decorative pillow with the wedding rings (or fake rings, just in case). The flower girl may carry a basket of petals, which she scatters as she walks.

While wedding planning can be stressful, try not to take your stress out on the wedding party. They are giving up a significant amount of time and money to support you and your fiancé. If you're lucky, they may allow you to vent every once in a while!