Yes, You CAN Have an Adults-Only Wedding. Here's How.
If you've decided that you want an adults-only wedding but are hoping to avoid the drama, check out these tips.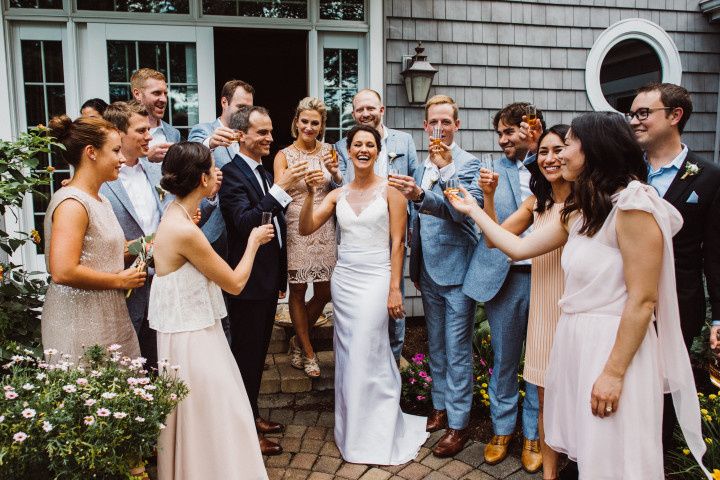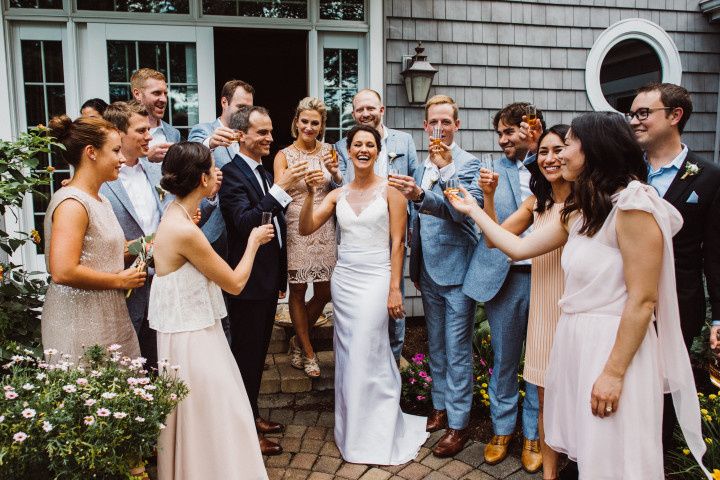 Photo: Aster & Olive Photography
No matter what anyone tells you, you don't have to invite kids to your wedding. Having an adults-only wedding doesn't mean you hate kids or that you are trying to make your guests' lives difficult—it's a decision you'll make based on what's best for you, your partner, and your wedding. Know, though, that if you plan on having a kid-free wedding, you'll have some explaining to do—the idea of an adults-only wedding may be a foreign concept to some.



Make a rule and stick to it.
When creating your guest list, work with your partner to come up with an "age rule" for your wedding. Perhaps it's no guests under 16, or another age that feels appropriate. Once you make this rule, you have to stick to it. If you plan on making any exceptions—for example, if you have your own children or if you will be allowing a few young relatives in your wedding party—these should be decided on right off the bat.


When it comes to having a kid-free ceremony or reception, it's all or nothing.
You might think that inviting kids to part of your wedding—the ceremony or reception only—is being generous to parents, but it can actually make things even more difficult. Now, your guests will have to not only find childcare for part of your wedding, but also a caretaker who can pick up the little ones and transport them home or to a hotel. Having both a kid-free ceremony and reception will actually save parents from a logistical nightmare.


Don't put "no kids" on the invitation.
While it may seem smart to write "adults only" or "no kids" or "adult reception" directly on your wedding invitation, it's actually an etiquette faux-pas. Instead, address your invite's envelope with the exact names of those who are invited to your wedding (obviously excluding the little ones). Including an inner envelope can clarify the names of the invited guests even further. Some couples also write in the names of the invited guests directly on the RSVP card so that additional people can't be added, but this can be super time-consuming.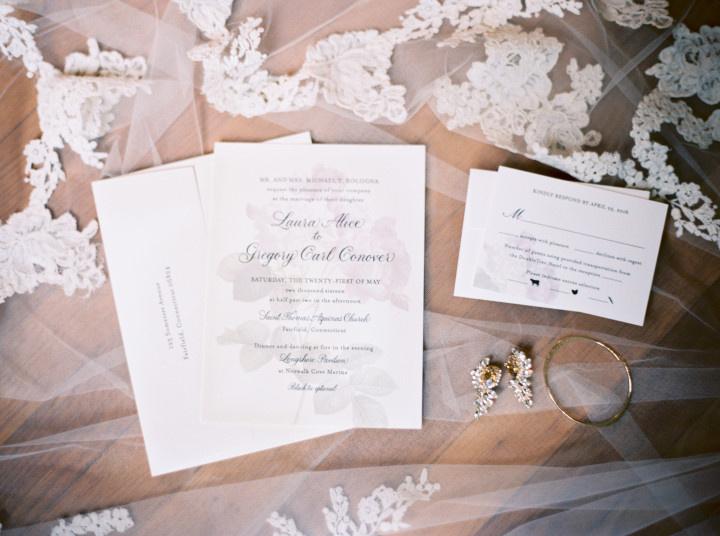 Photo: Keepsake Memories Photography
Put it on wedding website.
Feel free to include a note on your wedding website to make your "no kids" rule abundantly clear. You can even have a little fun with your messaging with wording like: "We know your kids are awesome, but due to space restrictions we cannot accommodate guests under age 18 [or whatever age rule] on our wedding day."


Make sure family and wedding party members understand the rules.
Debrief your immediate family members and wedding party on your "no kids" rule as soon as possible. Family members and friends who don't want to bother you with questions may ask your close family members if they can bring little ones. The last thing you want is a text from your mom: "I told Cousin Lori she could bring her kids—you're okay with that, right?" No Mom, we're not okay with that.


Be direct if there's confusion.
Expect that some guests won't understand the whole "adults only" thing. No matter how clear about your "no kids allowed" rule you think you are you, you may still get some emails or phone calls asking: "Can I bring little Jakey?" Be firm but polite. If they become agitated or upset, simply say: "I'm very sorry but we can't make any exceptions. We still hope you'll join us."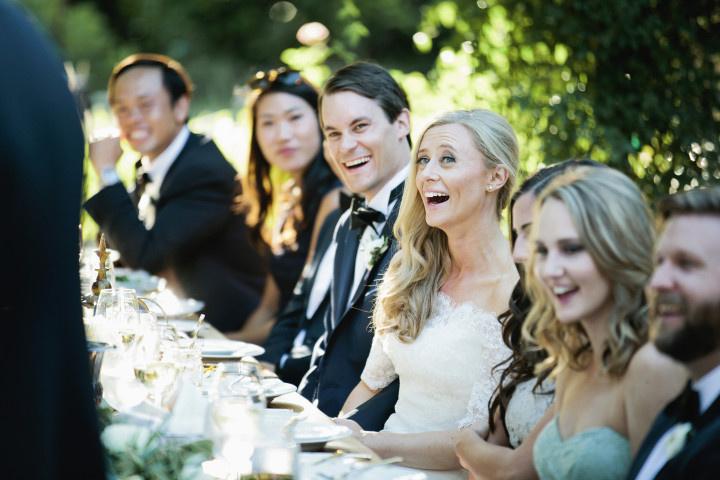 Photo: Alison Yin Weddings
Help guests out.
If you're having an adults-only wedding, it is a kind gesture to help your guests find childcare. Ask your networks for babysitter recommendations, or go above and beyond and hire a babysitting service to watch the kids (in a separate room, of course) at your venue. Your guests will appreciate any assistance you can provide.


Don't get offended if there are no-shows.
By having a kid-free wedding, you do run the risk of loved ones being unable to attend your wedding due to childcare issues. Sure, these might be people who are just annoyed that they can't bring their kids, but more likely they have a legitimate issue (canceled babysitter, sick kid, etc.) and feel terrible they can't make it. Don't let no-shows upset you or ruin your day. Focus on the people who are celebrating with you, rather than the ones that aren't.