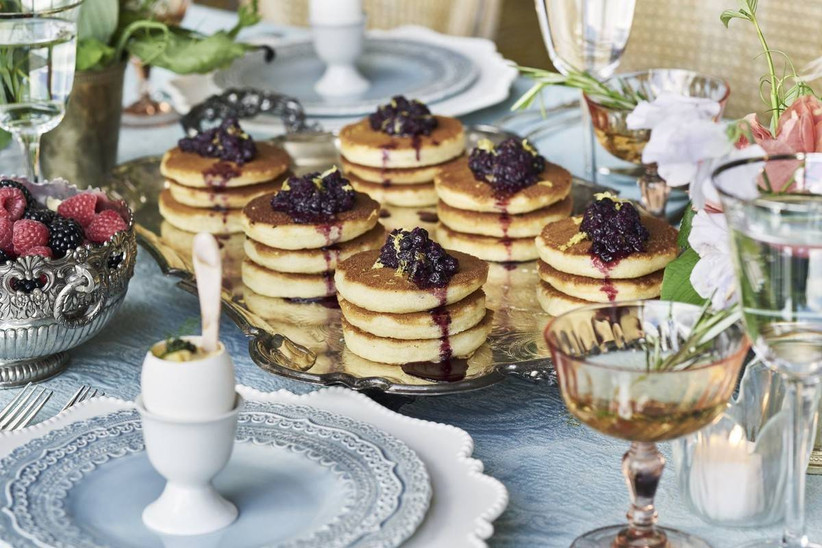 Are you one of those early waking couples who crave a cup of coffee instantly? Then, you might want to move your marriage between the hours of 9 a.m. and 3 p.m.
Check out all seven benefits of having a brunch wedding below.
Budget-Friendly
Depending on the time of year you decide, weddings can either be expensive or inexpensive. We understand the reasons behind setting a wedding budget and sticking to it. If you are looking to cut costs in a certain area, then your venue is a good way to go.
Availability
May through October tends to be the most popular wedding season, which means that prices will peak during those months. A highly sought-after event space is bound to be booked on Fridays, Saturdays, and Sundays. And of course, the disappointment of not having your dream wedding venue available on the date you've picked causes a minor (okay, maybe major) moment of anxiety. However, off-times, such as the morning, may still be available. Don't be afraid to ask, and be open to being flexible if you really love a venue!
Sunrise First Look
Whether you want a first look or not, your photographer may suggest a sunrise session. Taking advantage of the natural light is a legitimate excuse to lose sleep over—trust us! It's quite possible you and your posse will already be getting primped and pampered by hair and makeup artists long before dawn arrives.
Irresistibly Intimate
This type of ceremony is perfect for a small amount of family and friends versus a large amount of acquaintances you have not seen in ages. You will feel much more at ease knowing that you can hold conversations with each and every guest afterwards.
Mimosas
The only suitable signature drink to serve during cocktail hour: bottomless mimosas. Include an assortment of fresh fruits such as strawberries, blueberries, raspberries, blackberries, etc. That way, everyone can choose based upon their own taste buds. Don't forget the striped or polka-dotted paper straws!
Pancakes. Period.
There is nothing better than a breakfast buffet to kick-start the reception. Think all-you-can-eat pancakes, Belgian waffles, French toast, eggs, bacon, and sausage. It will be totally worth exercising off all those carbs on the dance floor.
Celebration Continuation
Let the celebration continue throughout the entire weekend with an after party (or two). It doesn't have to end! Why have just one fancy fête when you could have a few? It really allows you to maximize the number of memories being made that will last a lifetime.