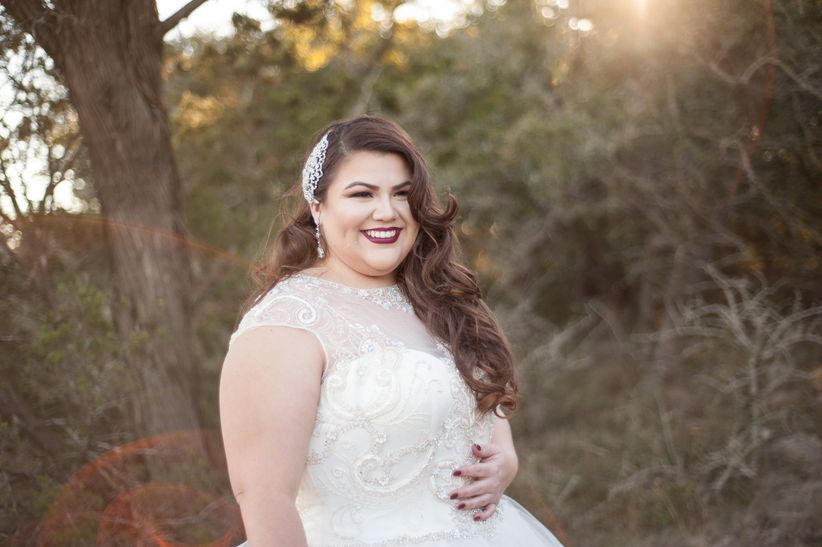 Photo: George Street Photo & Video
Winter might not be the most popular season to get married, but it's certainly one of the most beautiful. Among the many perks of a winter wedding, one that few brides consider is the weather. While it's true that you could wind up with a snowstorm, the lack of humidity and cool, crisp air is a definite friend to your locks. For this reason, wedding hair stylists love creating winter wedding hairstyles for brides.

"While your summer beach waves might turn into a frizzy disaster, the winter air will likely hold your hair in place," says celebrity stylist, Deycke Heidorn.
Ready to get inspired for your winter wedding hairstyle? Here are some of stylists' favorite winter wedding hairstyles.
Photo: Kendra Elise Photography
Classic, Old Hollywood waves
If there's one look that will never go out of style it's glamorous waves a la classic Hollywood starlets Marilyn Monroe and Rita Hayworth. While you can certainly try to pull this hairstyle off any time of year, experts explain that it's one of the most ideal winter wedding hairstyles, when you won't have to worry about humidity or warm weather. Vanessa Ungaro of LAUREN+VANESSA salon in New York City, suggests this style for off-the-shoulder and strapless gowns. "It makes a woman feel comfortable to have her hair down but it is set in place and shows a beautiful profile."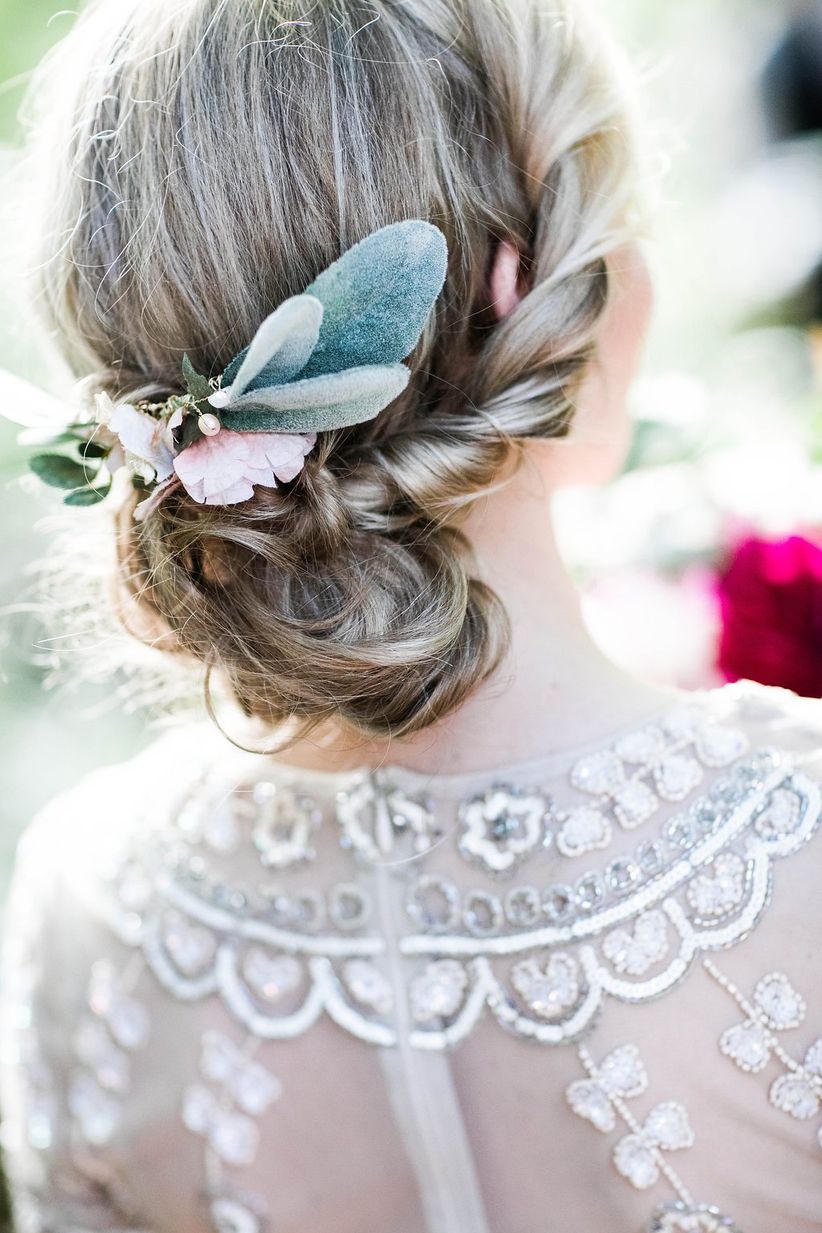 Photo: Adina Preston Weddings
Modern chignon
This romantic, sexy and a bit messy knot at the nape of the neck is a one of the winter wedding hairstyles brides love, says Ungaro. Her favorite type of dress to pair this look with is a cap sleeve dress, since it shows more of the bride's shoulders and allows her to show off the intricacies of her dress. "To give this a more ethereal look, pull out some tresses around the hairline and create a soft natural wave," she adds.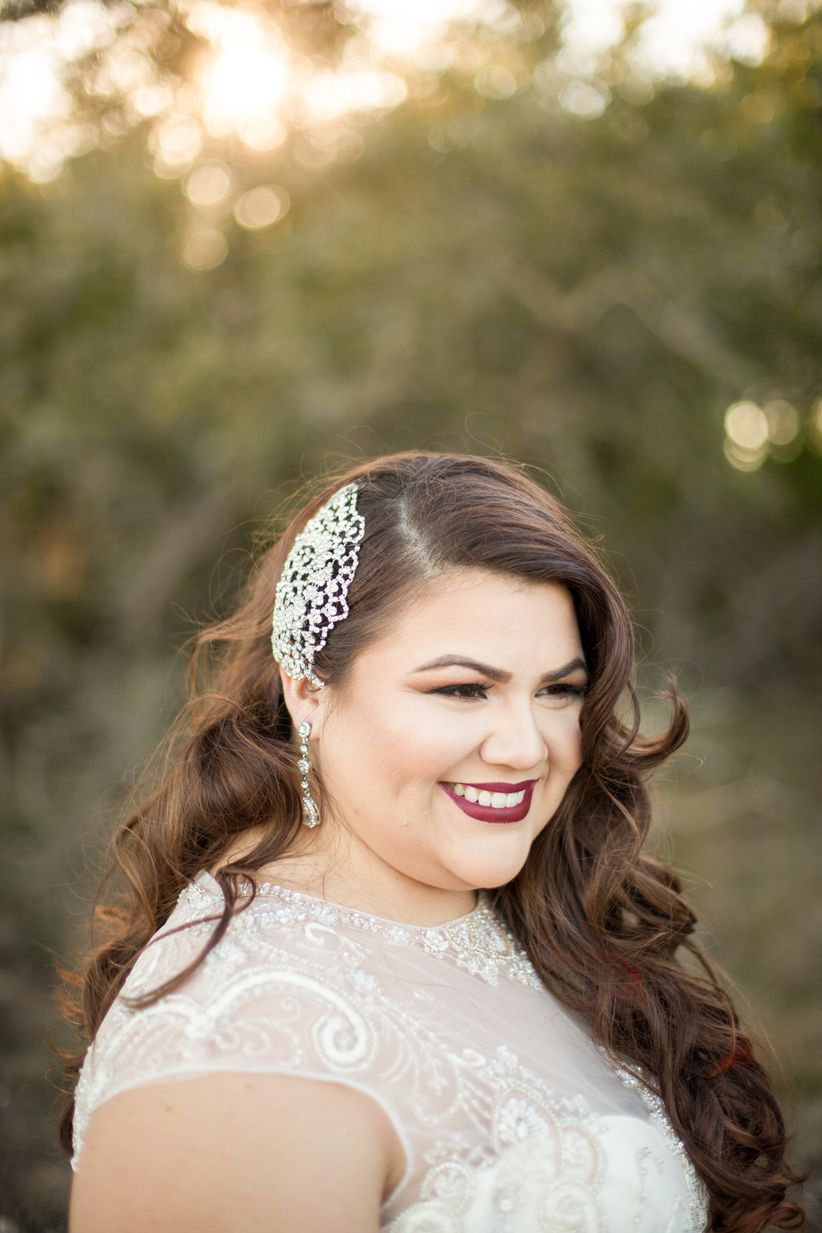 Photo: George Street Photo & Video
Loose curls pinned to the side
For a similar bridal hairstyle, but one that shows more of your face, you can opt for classic, loose curls that are swiped to the side with an accessory piece. Celebrity hairstylist, Netty Jordan, says she simply adds a little hair spray and brushes away a side section from the face. "The spray leaves a nice hold with a light shine to keep the side in place."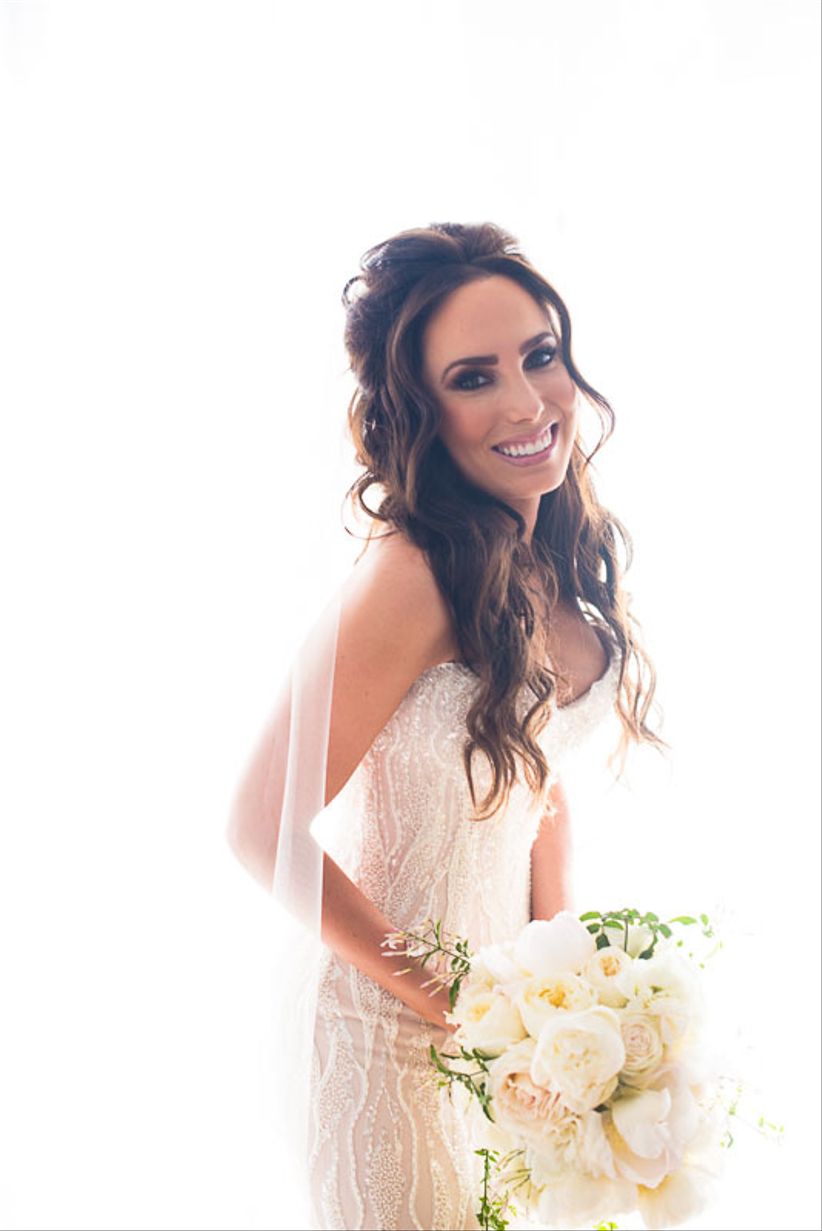 Photo: Callaway Gable
Blow dried, then styled half up/half down
A good blow dry gives the hair more volume (velcro rollers here are a must!), which is always key when preparing a bride for the long wedding day. To achieve this look, Ungaro suggests gathering the hair at the crown of the head and securing it with pins. For extra drama, reach for accessories like beaded or pearl clips.

If you lack density, Jasmine Anna Galazka of Warren-Tricomi Salon at The Plaza in New York City, recommends adding in a few tape in extensions or clip ins. "Not only does this help keep waves in place all night long, but it looks the hair looks healthy and long."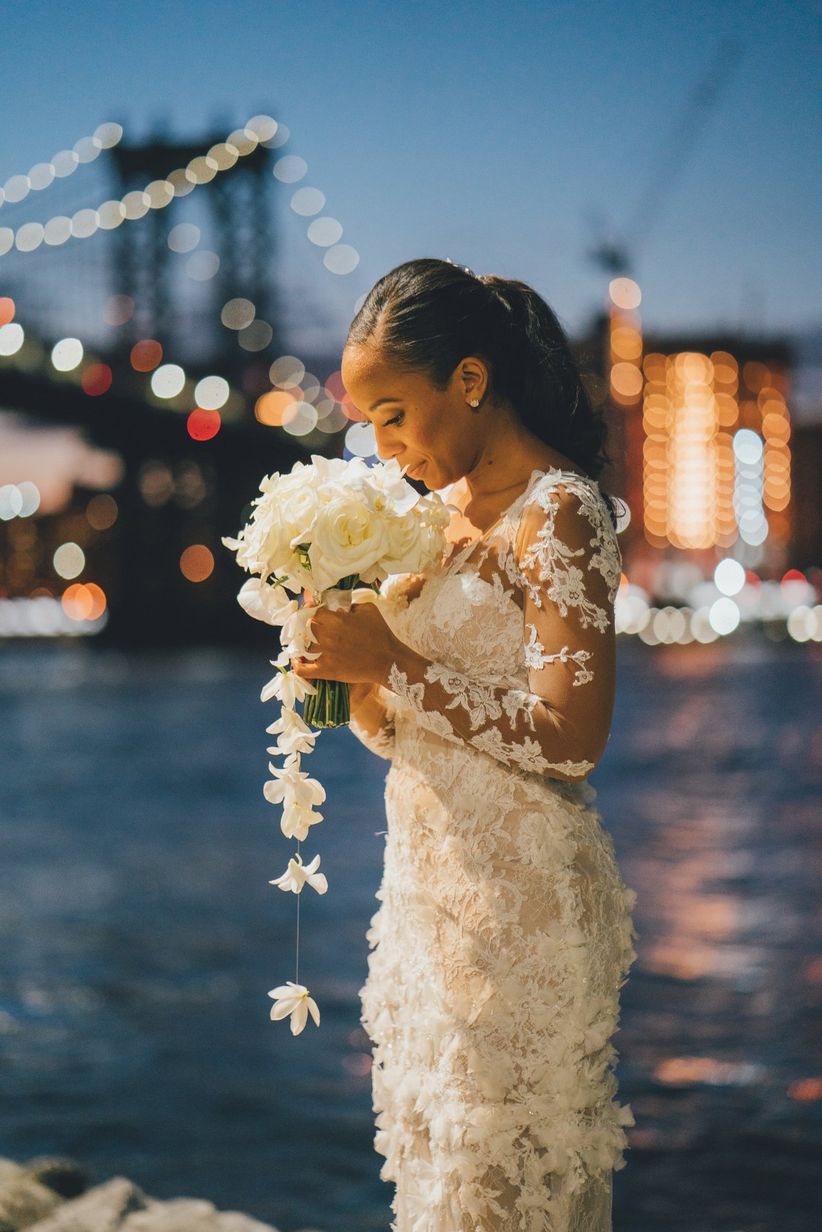 Photo: Olli Studio
The sleek ponytail
The ponytail might be your go-to look on regular days, but you can still rock it on as a winter wedding hairstyle with a bit of va-va-voom. Ungaro recommends adding a bit of flair to the look by pulling it back tightly with some product to hold it in place. "There's something sleek and chic about this look, especially when there's a bit of shine and the ends are nice and straight," she says. Her go-to product for that shimmering shine is Oribe Shine Light Reflecting Spray.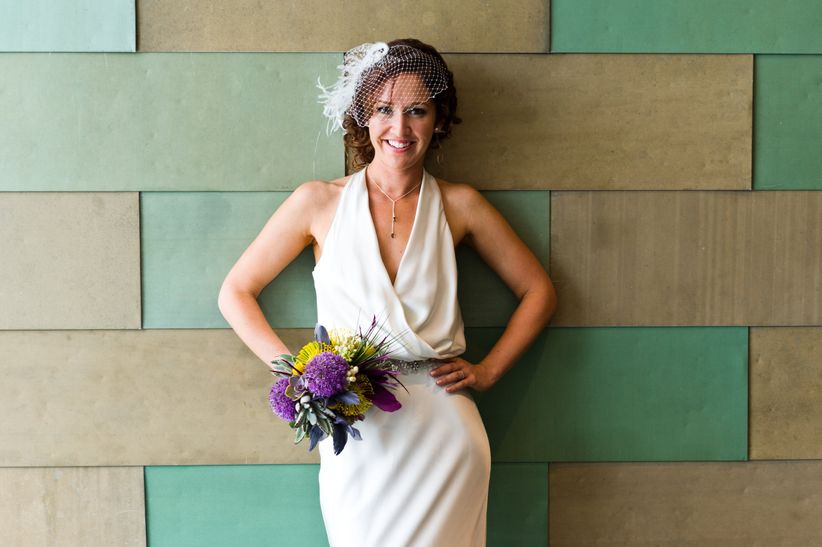 Photo: Cory Ryan Photography
The modern faux bob
If you're looking to switch up your 'do mid-way through your wedding, for example, after your ceremony and before your reception, Jordan recommends transitioning to the modern bob. "It keeps the look timeless and modern, but adds a fun unexpected twist," she says. "Your stylist can quickly pin back your hair in between the cocktail hour and dinner and dancing!"