What is a Proposal Planner and Do I Need One?
If you're reading this in a complete state of indecisive paralysis at the thought of proposing to your love, the answer is probably yes.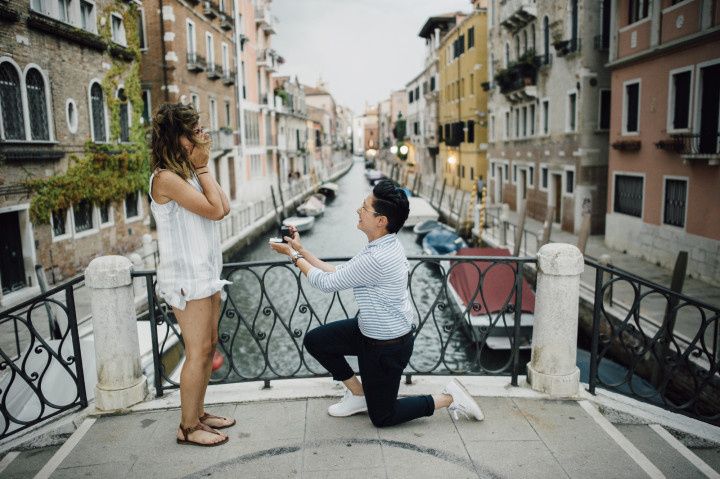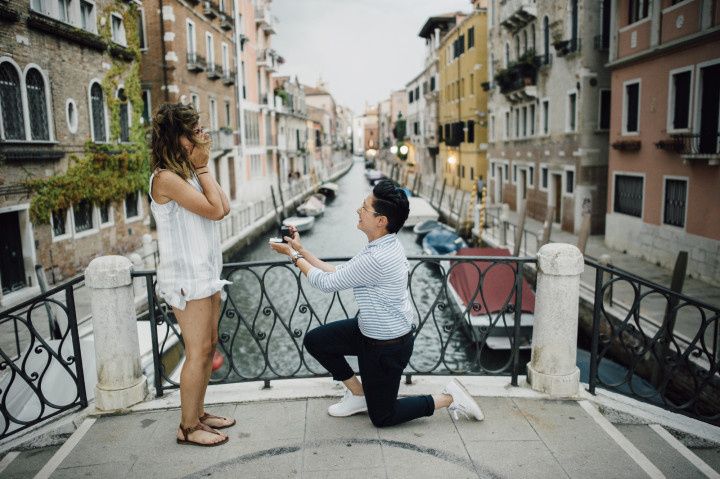 Photo: Serena Genovese Photography
Whatever you do, you really can't overthink a marriage proposal. Whether you're a super-laid back couple or you've documented every second of your romance on Insta, the proposal sets the stage for the next phase of your relationship, so it shouldn't be taken lightly. Enter the rise of the proposal planner. If you've never heard of one, you're not alone. They're a fairly new category of wedding experts who help you plan the proposal of your dreams. Most of these planners have experience in event planning — think weddings and engagement parties — so they're great with the little details and personal touches that turn a nice proposal into an OMG-WTF-YAAAAASSS affair.

So, do you really need a proposal planner? Let's see.
If ordering a deli sandwich is too stressful for you.
In our modern, fast-paced lives, we make a million decisions a day, which can sometimes make the really big decisions that much more difficult to make. If this sounds like you, forgive yourself if deciding how, when and where to propose is proving to be mucho anxiety-inducing. A proposal planner can help you hone in on what's important to you and your love and recommend a plan that makes sense for you to propose. Think of them as a therapist of sorts who is able to listen to you talk about your relationship and why you want to get married, then extract important dates, locations, themes and other details that will make your proposal special — and get you that "yes!"


If Dory can stay with a thought longer than you can.
Here's the opposite conundrum for would-be proposers: You have too many ideas! One week, you're sure that an intimate dinner with you, your love and your family is the best way to propose. The next week, you're Googling hot air balloon rentals. The next next week, you've scrapped both ideas and want to propose over dinner at home. There's a reason why all of these ideas appeal to you, but which one is really the most indicative of your relationship and will please your partner the most? Having some outside perspective from a proposal planner who's worked with lots of different couples may be the best next step if you find yourself in this predicament.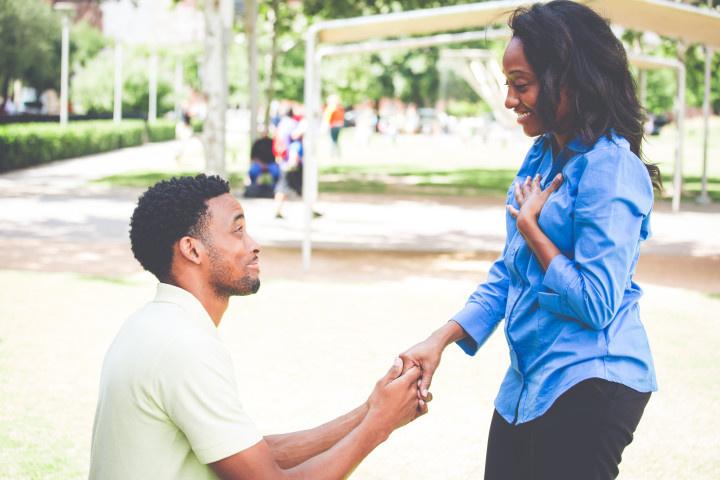 If you could lose your keys while they're still in the ignition.
Details, shmetails. You're great with coming up with awesome ideas, but easily get lost in the weeds. Remember that time you threw your SO a birthday shindig, but forgot to send the e-vites? Yeah, that kind of stuff. That's the lane a great proposal planner lives in. They can take your perfect idea and map out what needs to be done to actually achieve it, whether it's securing a venue, scouting excellent decor, inviting guests or booking a proposal photographer.

If you and your love are a few time zones apart.
Let's say you've got the perfect proposal idea and you pretty much know how to make it come together, but distance is a problem. Maybe you're on opposite coasts for work or one of you has recently relocated and you're waiting for your partner to join you. Whatever the reason for the distance, a proposal planner who is located in the city where you'd like to pop the question is a great way to have a man on the inside. Even if you have a location in mind, they can help you with day-of prep as you keep your boo occupied before the surprise proposal.