How to Propose Marriage in a Totally Personal Way
If you're deciding how to propose, check out these tips to help make the big moment even more special.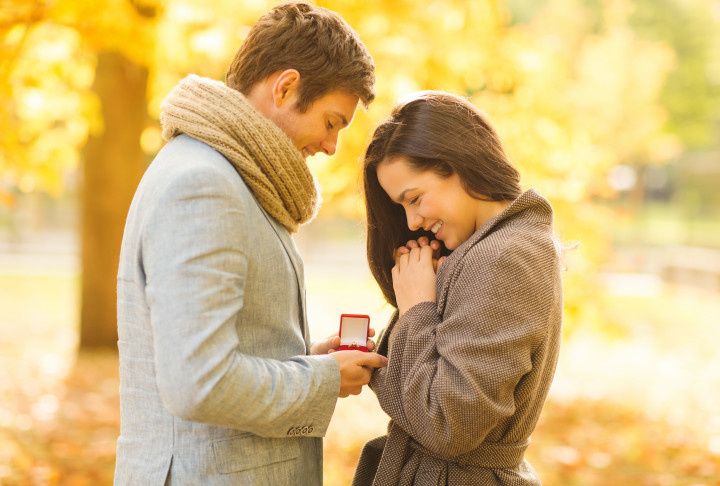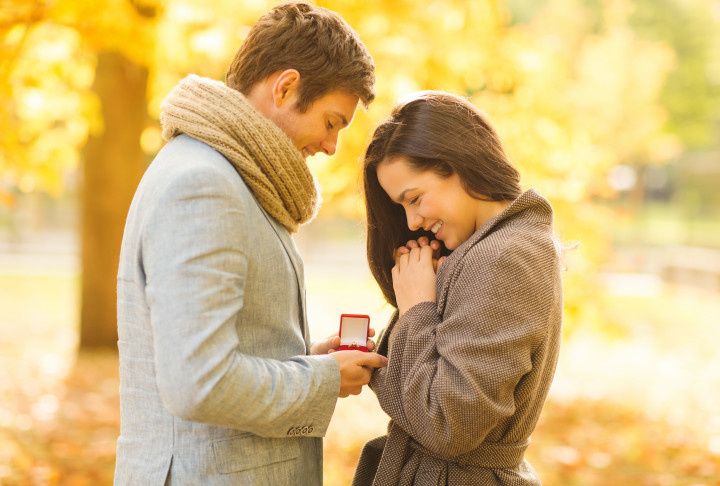 When it comes to deciding how to propose, we recommend keeping it as personal as possible—taking into account your partner's interests, tastes, and personality. You can create a personalized proposal in big and small ways, it just takes a little creativity and planning, and it certainly doesn't have to be expensive! The most important thing when considering how to propose it to make sure it feels true to your relationship with your beloved.
Trying to figure out how to propose? Read these tips to help make the big moment even more special.
Get nostalgic
If you're considering how to propose, think about special places and moments from throughout your relationship and try to include them in your proposal where feasible. Return to the restaurant where you had your first date. Play the same song that was on the radio during your first kiss. Watch the same movie that you saw the night you first said, "I love you." This is a nice way to include your unique love story in this important step toward your future together.
Plan an activity
Creating a proposal around an activity that you and your partner already enjoy can alleviate some of the stress surrounding figuring out how to propose. Hiking, biking, cooking, rock climbing, dancing—inviting your love to join you for one of these activities won't likely raise suspicion if it's something you do all the time. Plus, you already know you'll enjoy the outing, so the proposal will be an extra-special bonus.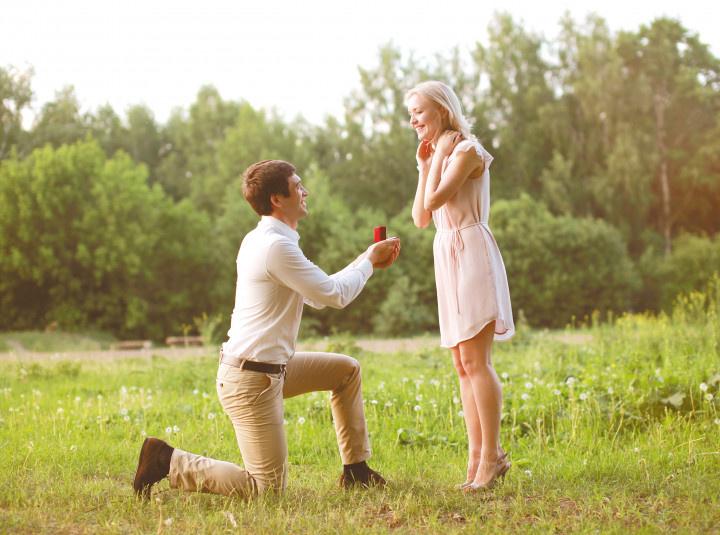 Get away
If you and your partner lead stressful lives, a vacation spot can be a relaxing setting for a proposal. Whether it's a location where you frequently visit or a completely new destination, vacations are often ideal proposal opportunities. We recommend proposing at the start of a vacation, both to take the pressure off and so that you and your new fiancé(e) can celebrate privately and enjoy your trip.
Create a video in advance
We're seeing more and more video proposals these days—and it's easy to see why these are so popular. If you're worried about tripping over your words during the actual proposal, a video can help do the talking for you. A video proposal can be simple—just you expressing your love for your future intended—or more elaborate, with special guests and musical performances. It can be a nice way to include family and friends who may live far away by including them in the video (as long as you trust them to keep it top secret!). If you have video editing skills, you can do this yourself, or hire a videographer to create a truly professional production.
Hire a planner
Having trouble finding the time to figure out how to propose? To ensure that everything runs smoothly, many wedding planners can also help you plan the perfect proposal. Whether it's ensuring that a hotel room is properly set up with champagne and rose petals, or helping arrange a flash mob, a planner can take your proposal dream (out-there as it might seem) and make it a reality.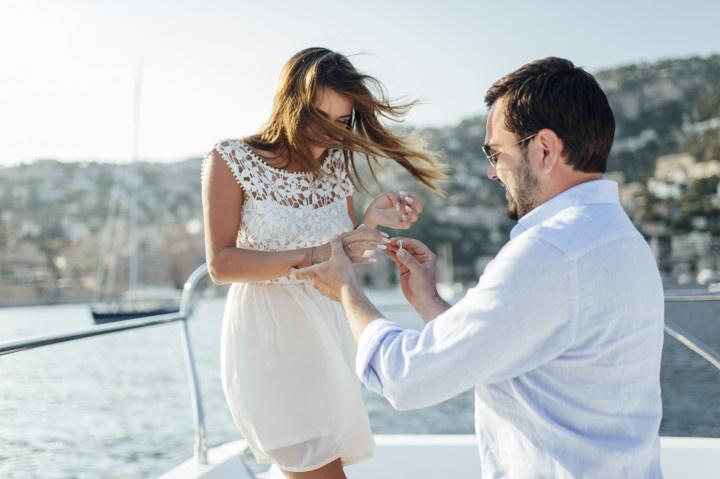 Enlist a photographer and/or videographer to capture the moment
Hiring a professional photographer and/or a videographer to film the proposal is another increasingly popular move—12 percent of couples have a photographer present during their proposal. A photographer and videographer can this special moment in a gorgeous and artistic way, and provide a tangible memory of the event that you'll have forever.
Be creative
If you have musical or artistic ability, deciding how to propose might be a no-brainer. Writing and performing a song for the occasion, painting a portrait, or choreographing a flash mob can fit right within your wheelhouse. But even if your artistic ability is a bit more, er, limited, there are still ways you can let your creativity shine through. Create a scrapbook of memories. Write the words "Marry Me" with rose petals. Little touches that you create yourself will make your proposal even more special.
Host an after-party
It's likely that you'll be in a celebratory mood post-proposal—so throw a party! If you're confident that your family members and friends can keep a secret, invite them to a casual "proposal party" where you can share the news and celebrate together. It adds an extra expense to your "how to propose" budget, but it will certainly be worth it. To add an extra special touch, see if family members or friends who live far away can travel in for the event. Imagine how excited your new fiancé(e) will be when they see the faces of their long-distance loved ones!