The Ultimate Relationship Timeline That Leads to Marriage
From "meeting cute" to popping the question, this relationship timeline outlines the steps most couples take as they journey toward marriage.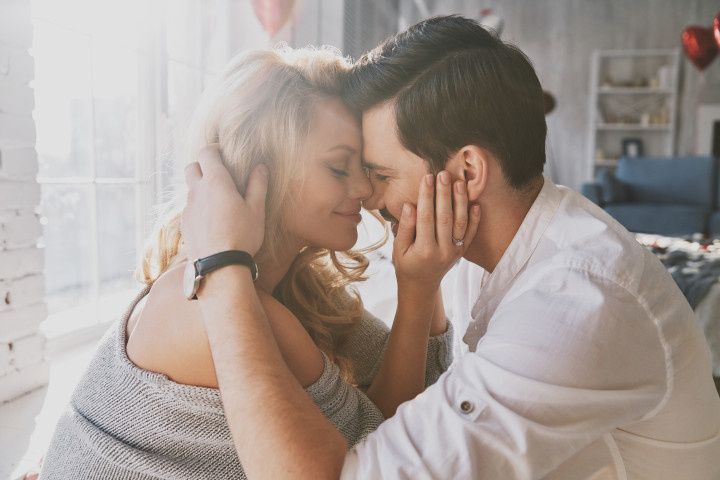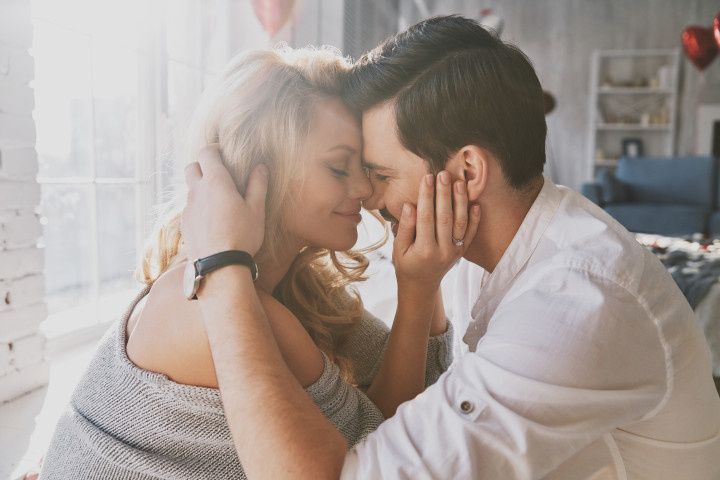 Whether you and your partner are enjoying the sweetness of a new romance or have been together for years, you might, at some point, wonder where your relationship is headed. While there's no hard-and-fast relationship timeline that applies to everyone, there are certain stages of a relationship that most couples go through. But the timeframe does vary. According to a WeddingWire survey, 38 percent of couples get engaged after dating for 18 months or less, while 25 percent wait five or more years before popping the question, so there's a wide range of what's "normal" in terms of a relationship milestones. The most important thing is that you and your partner feel secure and happy together—whether that means there's a wedding in your future or not. Check out our ultimate relationship timeline to find out where you stand, and where you're headed.
Step #1: The Meet Cute (or Not-So-Cute)
Every couple has their own unique how-we-met story that starts their relationship timeline. According to the WeddingWire survey, first meeting through friends is most common. In fact, 23 percent of couples met via mutual friends (yes, sometimes even at a family member or friend's wedding!). Because dating apps are more popular than ever, it's no wonder that 16 percent of couples met through online dating sites and apps. Couples are also meeting at work (15 percent) and school (12 percent). And yes, people are still meeting "the old fashioned way"—10 percent of couples meet at a social setting like a bar, concert, or party. And after the meet-cute, there's likely a first kiss story that kicks off your new relationship.
Step #2: Getting to Know You
As the dating stage begins, you'll likely do a lot of talking—and listening­—to learn more about each other. If you're noticing some awkward silences (totally normal!) during your first dates, use these "ice breaker" questions to find out important details about the person sitting across the table from you. Through their answers, you'll be able to determine whether this is just a fling or a relationship you'd like to pursue further.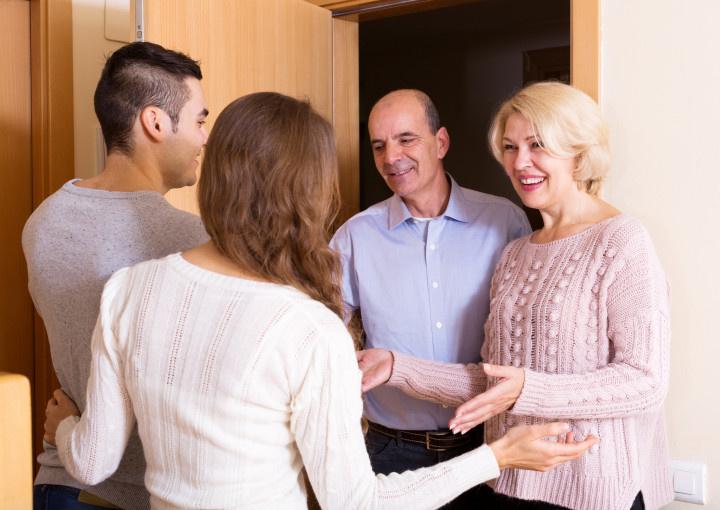 Step #3: Meeting the Parents (and Each Other's Friends)
One of the first signs that things are getting serious is meeting the parents for the first time (hopefully, without Robert DeNiro playing a role). If your partner is close with his or her parents, he or she will likely introduce you to them early on in your relationship. This is to ensure that you actually get along with your partner's parents, and that they "approve" of your budding relationship. This is also a good opportunity for you to start developing a good rapport with your maybe-future-in-laws.
Step #4 (or #3…): Those Three Little Words
There's no rule that dictates when you and your significant other should say those three magic words, "I love you." Typically, couples who have spent a lot of time together (which could be over days, weeks, months, etc.) will find a particularly romantic moment to express their love for each other. But like the rest of this relationship timeline, every couple is different and it's important to not feel pressured or rushed to say "I love you." But of course, once those words have been exchanged, your relationship is headed for the long haul. Making things "social media official" may be another milestone during this relationship phase (or earlier!).
Step #5: Spending Holidays and Taking Trips Together
It may seem like NBD, but among the most important steps in a relationship timeline are spending vacations and holidays together—the honeymoon phase of your new relationship, so to speak. Whether it's a weekend getaway to attend a friend's wedding, a long road trip, or an adventure overseas, you'll learn so much about your partner when you travel together. An even bigger step is going on vacation with your partner's family, or vice versa. According to WeddingWire data, 41 percent of couples took a vacation with each other's families before getting engaged. Similarly, spending holidays with each other's families is a definite indication that your relationship is moving toward marriage. Turns out that 67 percent of couples spent holidays together before making it official.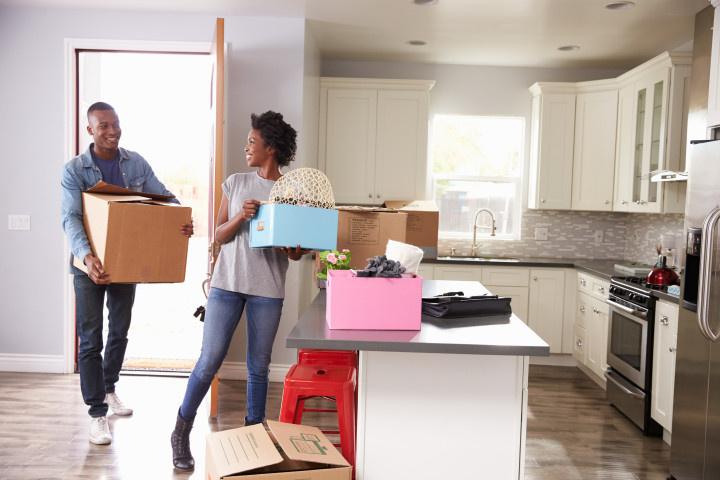 Step #6: To Move in Together or Not to Move in Together?
The decision to move in together is a big step in your relationship. Our survey found that 72 percent of couples move in together before getting engaged, but some couples would rather keep separate residences until either an engagement ring—or a wedding band—has been presented. So if you're keeping a toothbrush and half your wardrobe at your partner's place, it might be time to talk about potentially sharing a residence.
Step #7: The Inevitable Disagreements
As you spend more and more time with your partner, you'll realize that not everything is sunshine and roses—and relationship problems may start to pop up. In fact, you may find yourselves arguing more. These may be tiffs about leaving the toilet seat up or not emptying the dishwasher, or bigger fights about your relationship. Know that disagreements between couples are normal, but learning how to fight fair and resolve your conflicts is an essential part of a developing and thriving relationship. As long as there are no red flags, TKTKTKTK healthy relationship
Step #8: Are You "Pre-Engaged"?
If you and your partner have been dating a while, friends and family members might start to ask when you'll take the next step. It may feel a bit weird to talk to your partner about if he or she sees marriage in your future, but it's a discussion you'll need to have. And this doesn't mean that a proposal is going to happen right away. It turns out that there is a step in between simply dating and being engaged—the "pre-engagement" period. This isn't really an official milestone, but you might actually be pre-engaged and not even realize it.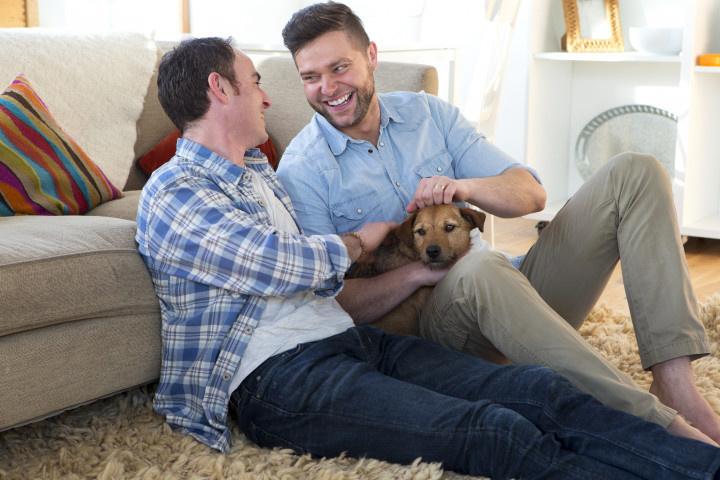 Step #9: The Tough Conversations
If you think you and your partner are in it for the long haul, it's important to be on the same page about certain major topics, perhaps the biggest of which are starting a family and money. According to the WeddingWire survey, 55 percent of couples talk about whether or not to have kids before getting engaged, and 54 percent discuss finances pre-engagement. These might not be the most fun topics to talk about, but they're pretty essential. If having kids is super-important to you and your partner is totally anti, you'll need to work these issues out before any rings are exchanged. And perhaps, as a pre-cursor to kids, you might consider getting a pet together—in fact, 35 percent of couples get a pet together before getting engaged.
Step #10: Introducing the Families
This step on the relationship timeline could come before or after a proposal, but if it's possible to introduce your family to your partner's family pre-engagement, that's often preferable. This can be dinner at your favorite restaurant, a casual BBQ at your house, or another setting or occasion. While this initial meeting might feel a little strange or awkward, that's totally normal. As the two families spend more time together, they'll feel more comfortable and relaxed together.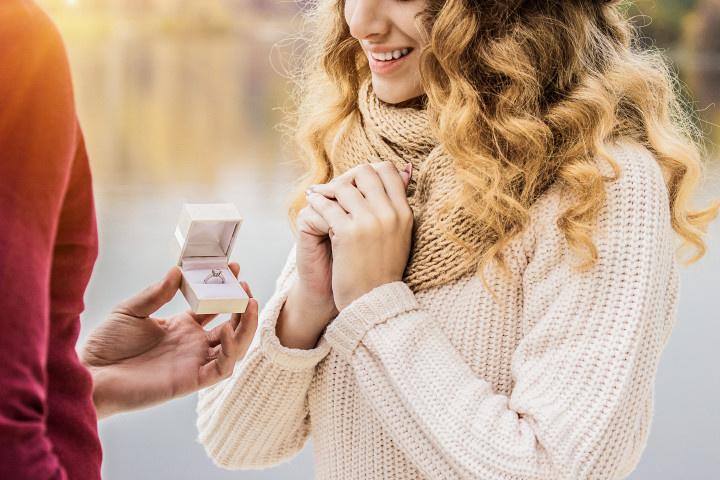 Step #11: The Waiting Game
At this point, you and your partner may feel really, really ready to take the next (huge!) step on your relationship timeline (or maybe you've decided that marriage just isn't your thing, which is totally fine, too). But because you and your partner feel ready to get engaged doesn't mean that it will happen immediately. Some couples talk about the proposal itself openly, shop for the ring together, etc., while others are more tight-lipped. As long as you're both on the same page as to if marriage is in your future, the exact moment the proposal occurs (as well as who does the proposing) should be less of a concern.
Step #12: The Proposal
Congratulations! You or your partner have popped the question and are on the road to happily ever after. Enjoy celebrating this milestone with family and friends, and then let the wedding planning begin!