Are You Ready For Marriage? A Baby? How to Tell You're Both on the Same Timeline
Having an honest discussion with your partner about your relationship timeline may seem daunting—but it's totally necessary. Here's how to determine if you and your partner are ready for marriage, starting a family, or whatever the future might hold.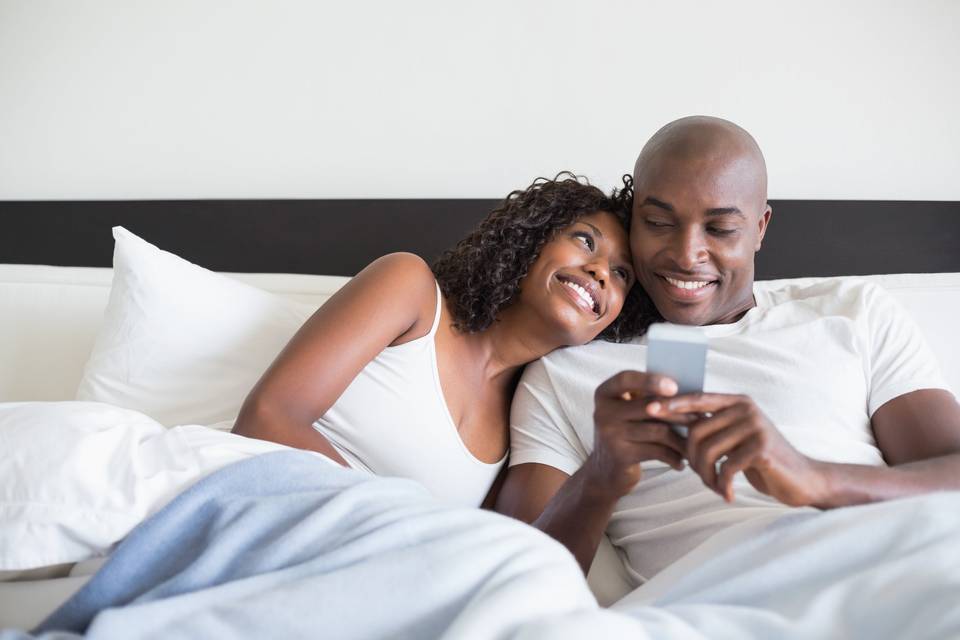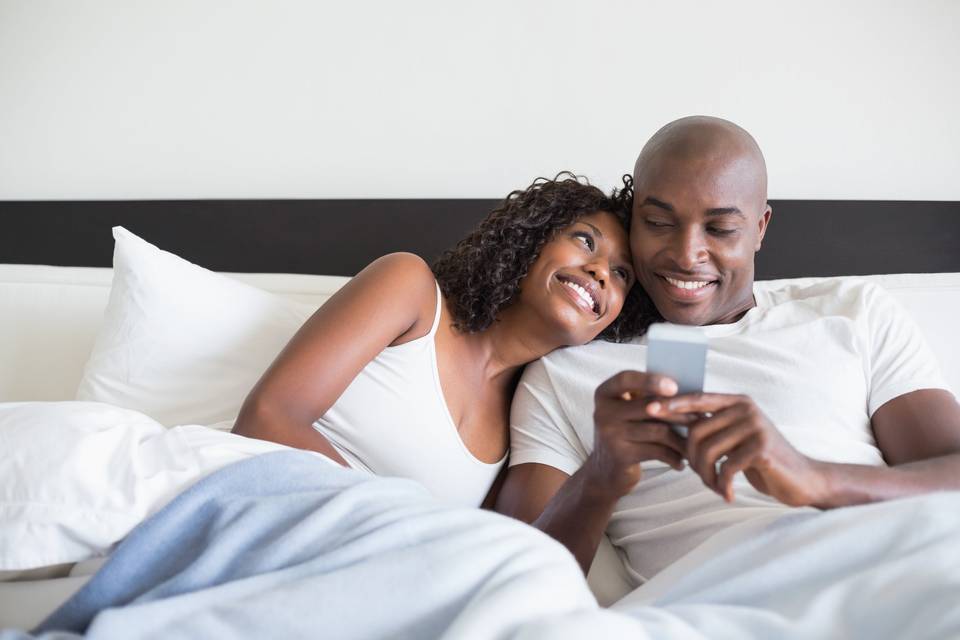 As your relationship grows from casual to serious, it's inevitable to have conversations about the future. Since most people have the hopes of being ready for marriage or at least, being in a long-term committed couplehood, it's vital to be on the same page. The Head of Patient Services Development for Progyny and the Assistant Professor of Psychiatry and OB/GYN Reproductive Sciences at the Mt. Sinai School of Medicine, Dr. Georgia Witkin explains, a successful relationship is a partnership where you both feel heard and appreciated.
"There is no standard 'timeline' for milestones—things like being ready for marriage, having children, buying a house, and so on—but if you want those things, it's important to regularly discuss with your partner to see if and when they do, too," she continues. It's one thing to desire different things, but you need to be comfortable with compromise. This may mean putting off your wedding for a few more months so your partner can finish graduate school, or taking that trip to Asia like your spouse always wanted before starting your family.
Here, some sure signs you and your partner are ready for marriage, a baby, or whatever your relationship timeline might hold.
You agree about the timing of most life events.
This one is a bit obvious, of course, but if you agree on the timing of being ready for marriage, getting engaged, saying 'I do,' trying to conceive, buying a house, and so on, then well, you're probably on the same timeline. According to psychologist Dr. Yvonne Thomas, Ph. D, even if your dates are a little off by six months or so, being in the same ballpark is reassuring for the strength of your relationship. "It's a great sign if there aren't years apart between you and your partner on when some of these important life events should occur. And neither you nor your partner should feel unrepresented, resentful, or forced to agree to a timeline which isn't acceptable to one or both of you," she adds.
You're both emotionally mature.
To create a fulfilling partnership, you first need to be secure within yourself. It's tried-and-true advice, but it's accurate. Emotional maturity is one of the most important aspects of a relationship that can stand the test of time, according to a matchmaker and the CEO of Exclusive Matchmaking, Susan Trombetti. When you are both prepared to handle the demands of being someone else's person, then timelines aren't scary or anxiety-inducing, they're exciting. "In some relationships, one person drags their feet, sort of kicking and screaming all the way, while the other person pulls them along for the ride," she continues. "This isn't a solid relationship. Problems can develop here due to feelings of being pushed for one, and feeling like the caretaker of the relationship for the other. When both have the maturity and readiness, the relationship is smooth and happy."
You let them express how they feel and vice versa.
When you think of the human you want to share your life with and who you want by your side as you face anything that's thrown your way, do you envision your partner? Do you feel comfortable talking to him or her about issues, concerns, and frustrations? If you do, that's a beautiful sign that even if you aren't exactly on the same timeline, you can talk through it, according to licensed clinical social worker Kim Grevler.
She suggests starting a conversation like this: 'I have some areas about our future I want to discuss with you. They can be sensitive for some, so I have been hesitant to bring it up, but it's important to me. I'll speak first, and then you can respond. I want to ensure that you know exactly where my head's at so that there are no surprises down the road. This is what I want and need [Fill in the blank] and [Fill in the blank] this is when I would like to have them by.'
Then, let them respond to you without interrupting. "Hopefully, you have developed a healthy communication style in your relationship as a team, in which case this will be a positive experience for you," she adds.
You feel supported by one another.
Psychiatrist Dr. Zlatin Ivanov, MD, says it's often in the details you will always see the truth. Or, in other words: the small ways he or she makes you feel are essential clues into your timeline objectives. He recommends answering these questions truthfully:
Does your partner value your opinion?
Does your partner share their interests with you?
Does he/she go out of their way to meet your spoken and unspoken needs?
Is your partner selfless and consistently doing little things to show you how much you mean to her/him?
If you're nodding along, 'yes,' you likely won't have to worry about being on the same page or moving at the right pace. "If you want to know if they are ready to propose, you'll see it in how much of a priority you are in their life. If they are ready, they would regularly make themselves available to you," he continues. "Actions really do speak louder than words, so if you see that your significant other is making an effort to make you feel loved, the chances are that he/she is looking at you as the person to spend their life with."
You can communicate your fears about the future.
Maybe your partner wants to run down to the courthouse tomorrow—but you would like to wait another year to feel more secure financially. Or, they are 'okay' with a 30-year mortgage, but you'd prefer a 20-year schedule. Wherever the lines don't run parallel, it's essential to address the disconnect. If you can do this without creating a massive fight, licensed marriage and family therapist Sofia Robirosa, MBA, LMFT, CAP says you have a healthy relationship. "Apprehension to move forward in a relationship is often associated with a fear to lose some part that is enjoyable from the current state of the relationship," she continues. "If there are fears around being ready for marriage, maybe your partner is worried about not having time with the guys or to enjoy personal hobbies. If there is a fear around having children, it may be about having less attention from the wife or around financial responsibilities."
Discussing these issues together and coming up with a plan that puts both of you at ease prepares you for a lifetime of those decisions.