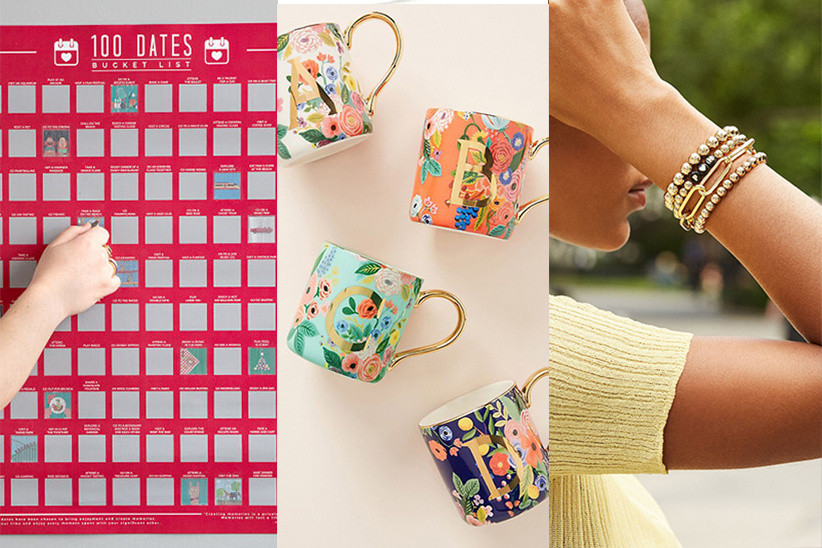 If you've just entered into a new relationship, you'll soon learn that buying gifts for your first Christmas together can be a little tricky. You don't want to go too over-the-top or sappy with presents during this early stage (expensive jewelry or a new pet are probably no-nos), and you're still learning about your new partner's likes and dislikes. You might even want to have a conversation with your significant other to discuss gift-giving and maybe even set a budget for your holiday gifts—it may feel a bit awkward, but it will help you find that perfect first Christmas together gift. We've kept all of the gift options here under $50 so you don't totally blow your budget.
First Christmas Together Gifts for Him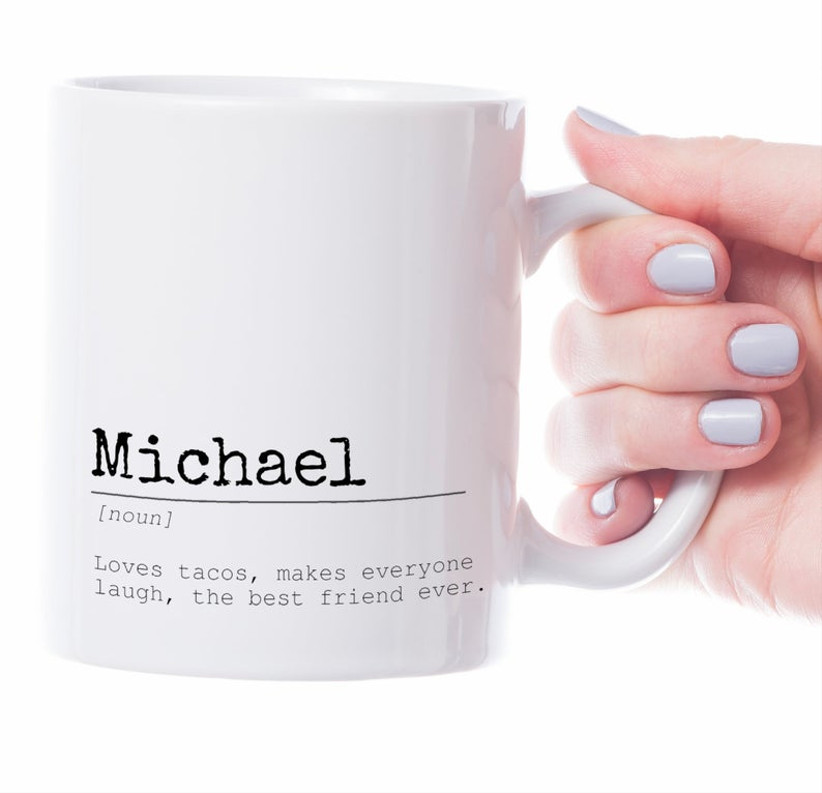 A Funny Mug
Even if you haven't been dating for a while, you probably know enough about your guy to provide a few details for this super-cute personalized mug.
Almandol personalized mug, $14, Etsy
A Bottle Caddy
He'll love toting his favorite beverages with this wooden beer bottle caddy, which comes complete with a bottle opener and his monogram engraved on the side.
WeddingWire Shop wood beer bottle caddy, $30, WeddingWire Shop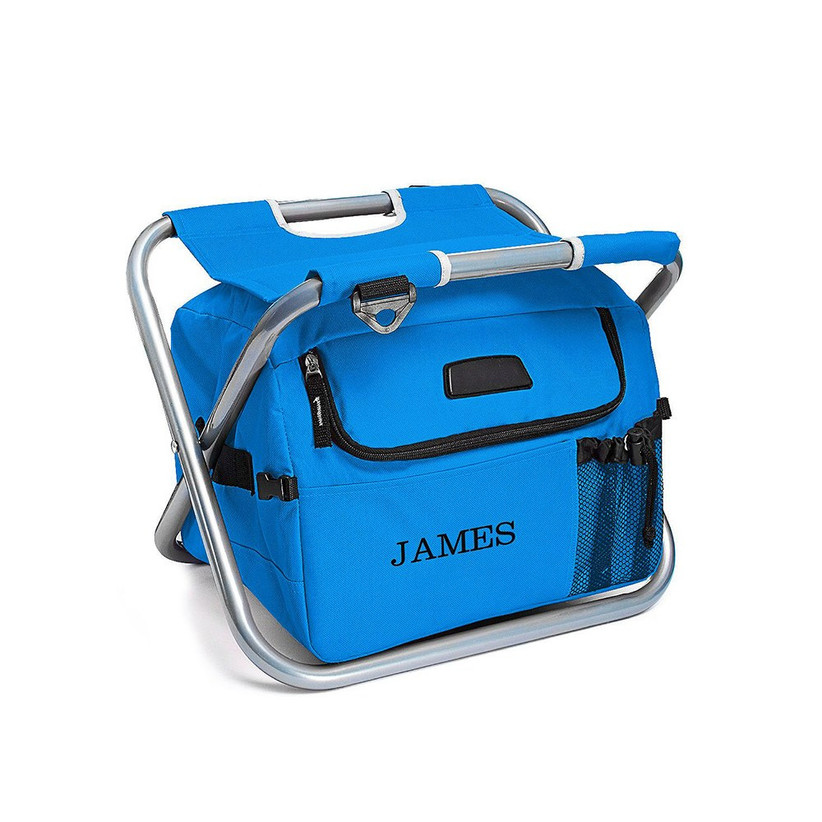 The Ultimate Cooler
This first Christmas together gift serves double duty—it's both a cooler and a chair. Add his name emblazoned on the front and it's the perfect present.
WeddingWire Shop personalized folding cooler chair, $30, WeddingWire Shop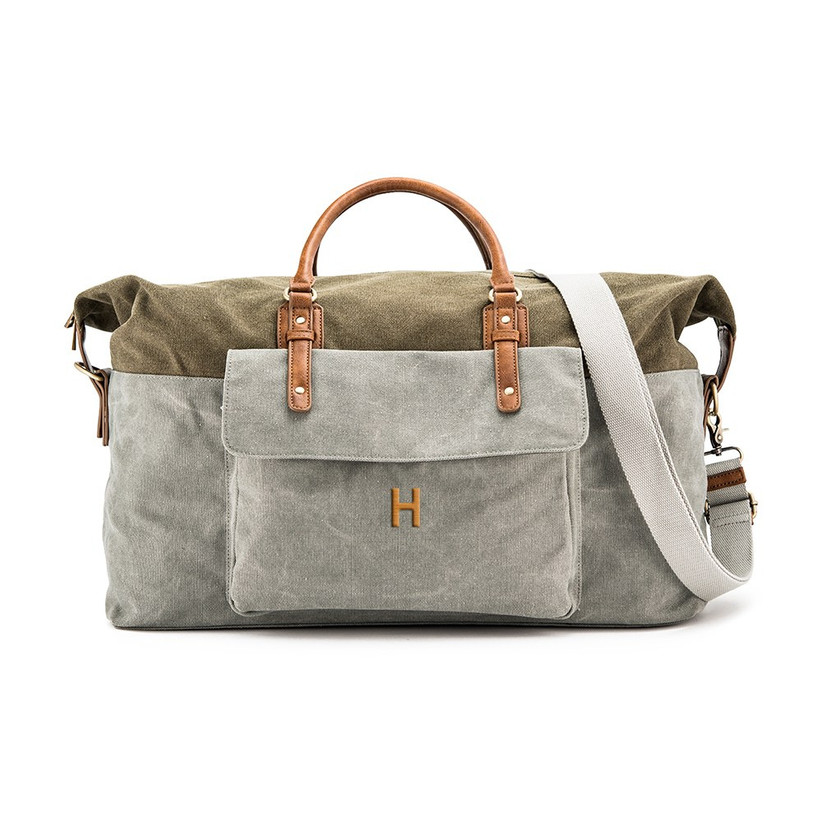 A Useful Travel Bag
If he's spending weekends at your place, get him a sturdy travel bag that he can use to bring his stuff back and forth.
WeddingWire Shop canvas weekender travel bag, $35, WeddingWire Shop
A Scratch-Off Poster
If you're always struggling to find fun activities to do together, this poster provides 100 creative date ideas. As you complete the dates, you can scratch off the corresponding square on the poster.
Uncommon Goods 100 Dates Scratch Off Poster, $15, Uncommon Goods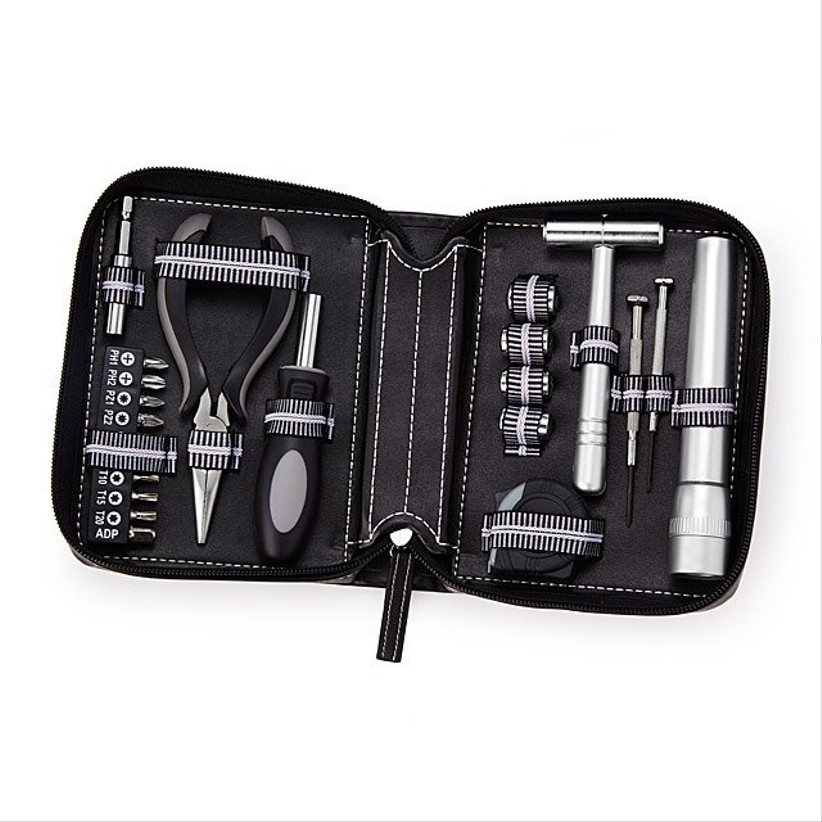 A Fix-It Kit
Whether your guy is handy or can't screw in a lightbulb, this kit is a great first Christmas together gift. It includes a hammer, flashlight, pliers, tape measures, and more—perfect to keep in his apartment or car for those unexpected MacGyver moments.
Uncommon Goods Fix It Kit, $30, Uncommon Goods

A Little Pampering
We could all use some self-care these days. This kit features travel-sized Kiehl's products that he'll definitely want to add to his skincare regime (if he has one).
Kiehl's Men's Groom-on-the-Go set, $40, Nordstrom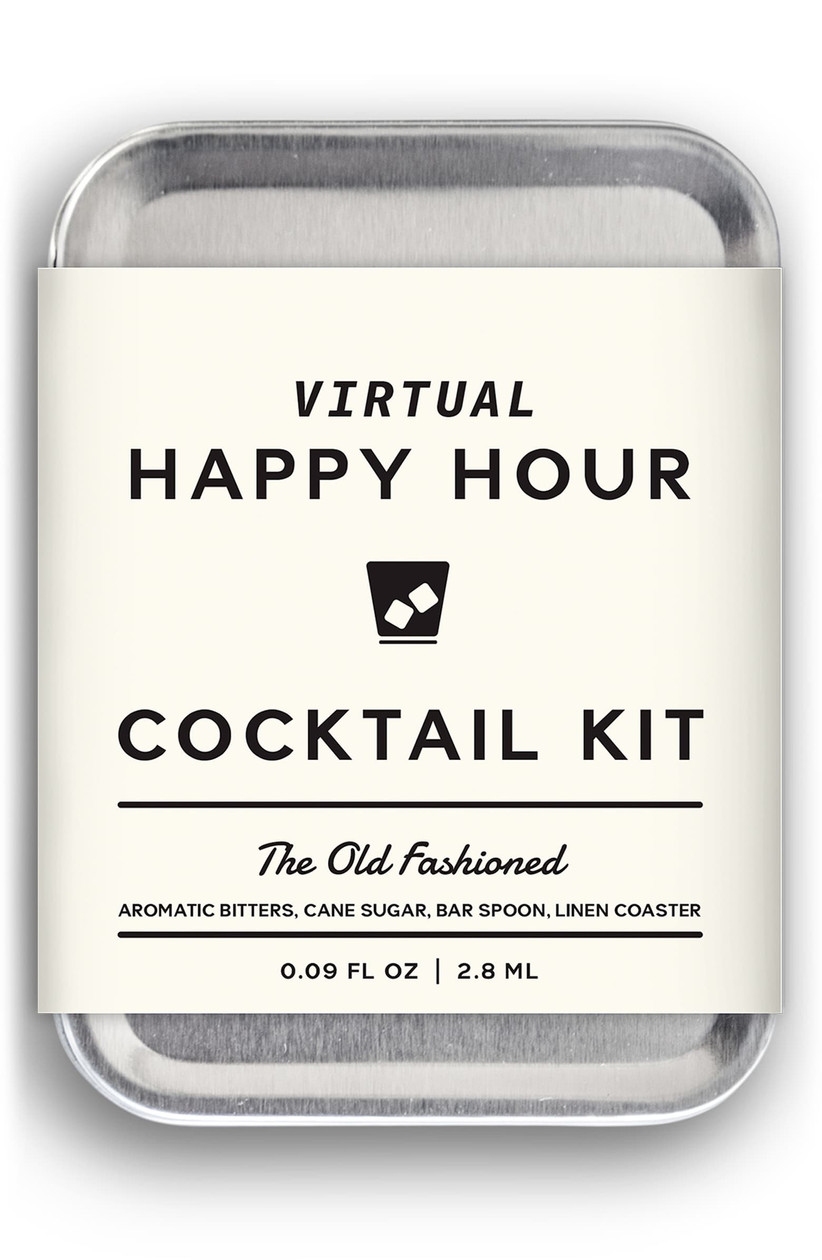 A Cocktail Kit
With this kit, he'll have all the tools to create his favorite cocktail (margarita, Old Fashioned, or Moscow Mule) on the go—just add booze.
W&P Design cocktail kit, $24, Nordstrom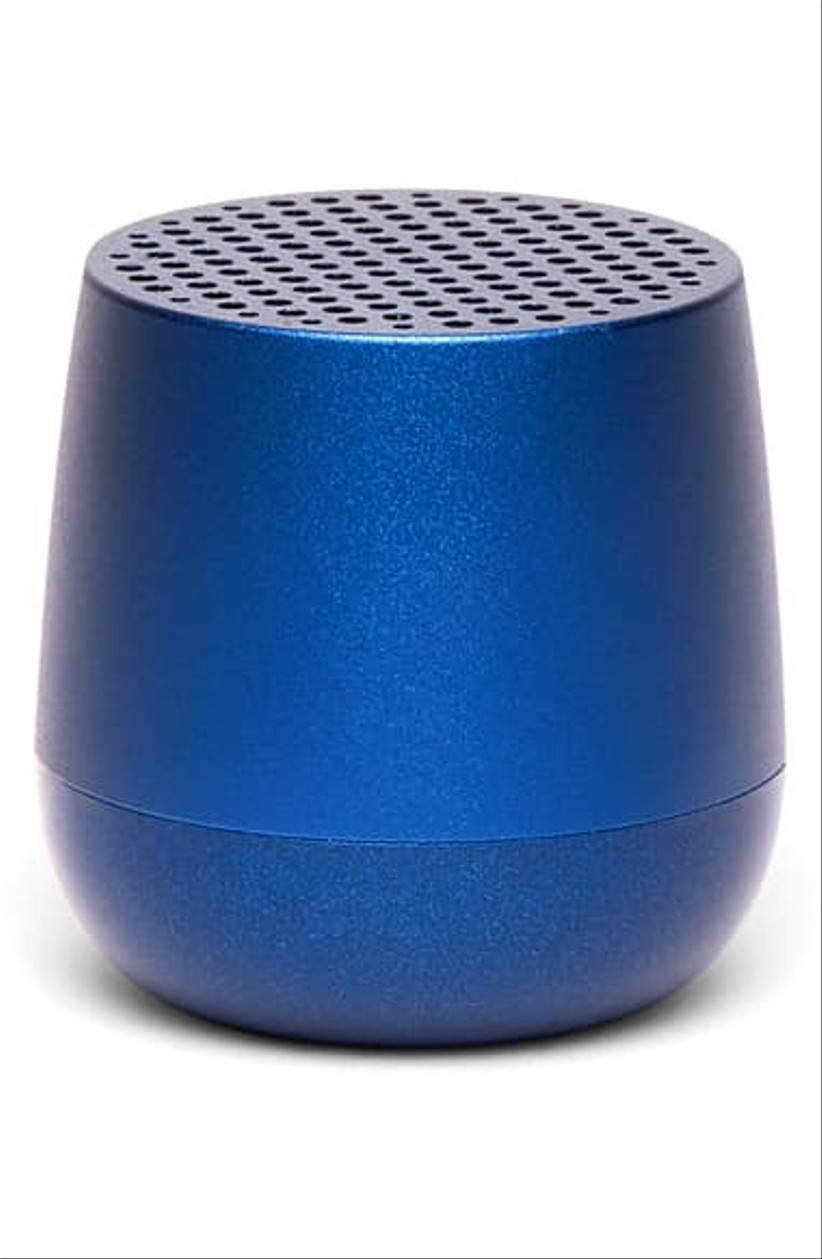 A Take-Anywhere Bluetooth Speaker
Start the party wherever, whenever with this pocket-sized speaker. It easily pairs with your phone so you can play your tunes on the go.
Lexon MINO Bluetooth speaker, $30, Nordstrom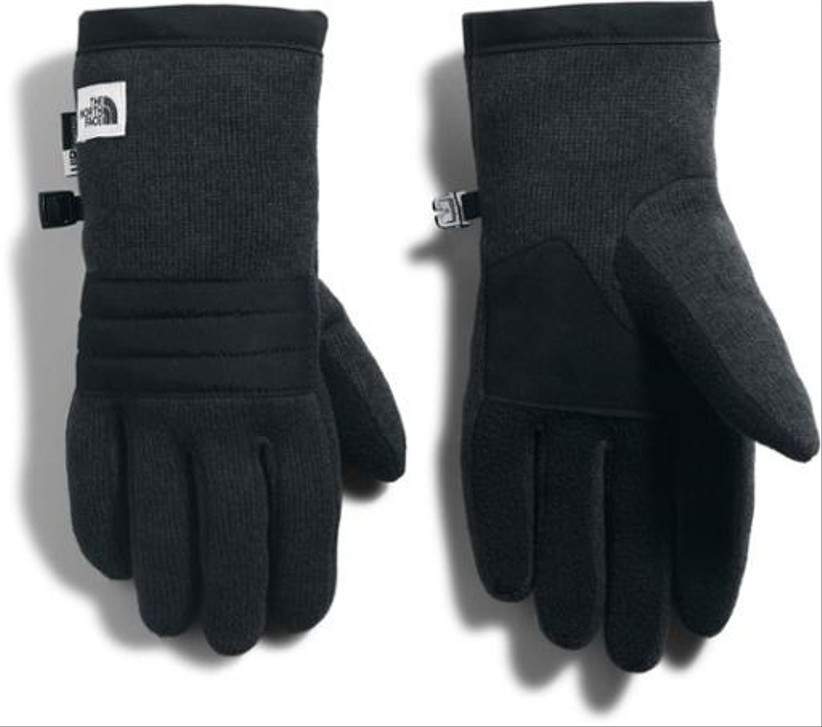 Tech-Savvy Gloves
With these gloves, he can use his phone while keeping his hands toasty.
The North Face Gordon Etip gloves, $35, Nordstrom
First Christmas Together Gifts for Her
A Grow-Your-Own Flowers Kit
Instead of sending her flowers, she'll love growing her own! With this kit, she can grow her birth month flower at home. And—bonus!—this first Christmas together gift proves you remember her birthdate, too.
Uncommon Goods birth month flower grow kit, $35, Uncommon Goods
A Spa-Worthy Gift Set
Bring on the self-care! This kit includes body oil, a shower steamer, soap, lip balm, and a soy candle so she can totally pamper herself whenever she wants.
Lizzy Siman-Tov pampering kit, $38, Uncommon Goods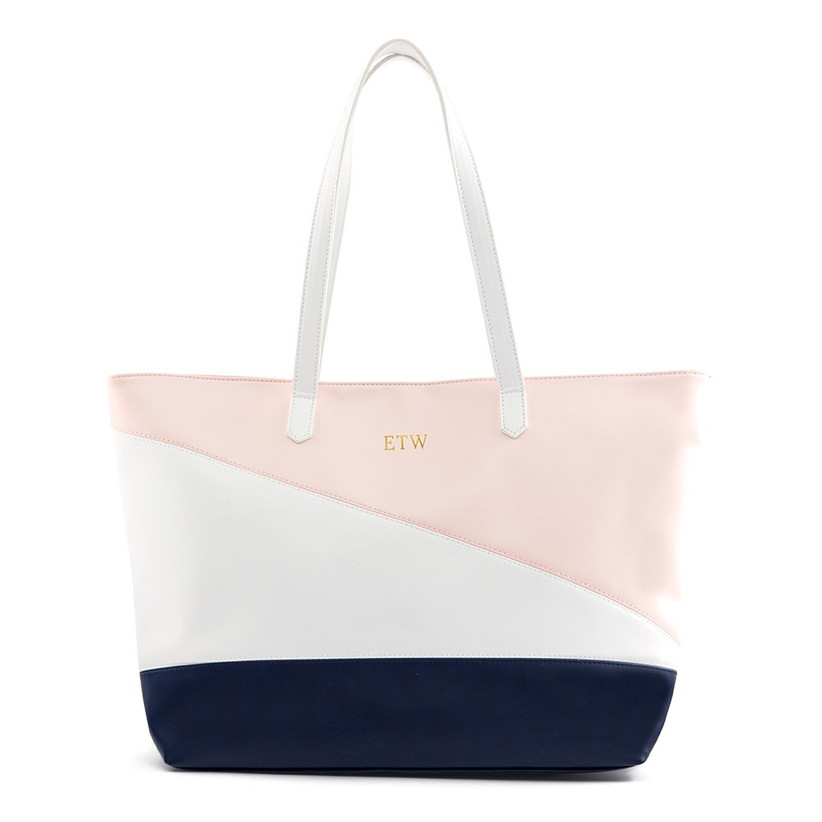 A Pretty Tote
Fashion meets function with this affordable faux leather tote. Add her monogram for an extra-personal touch.
WeddingWire Shop large personalized tote, $20, WeddingWire Shop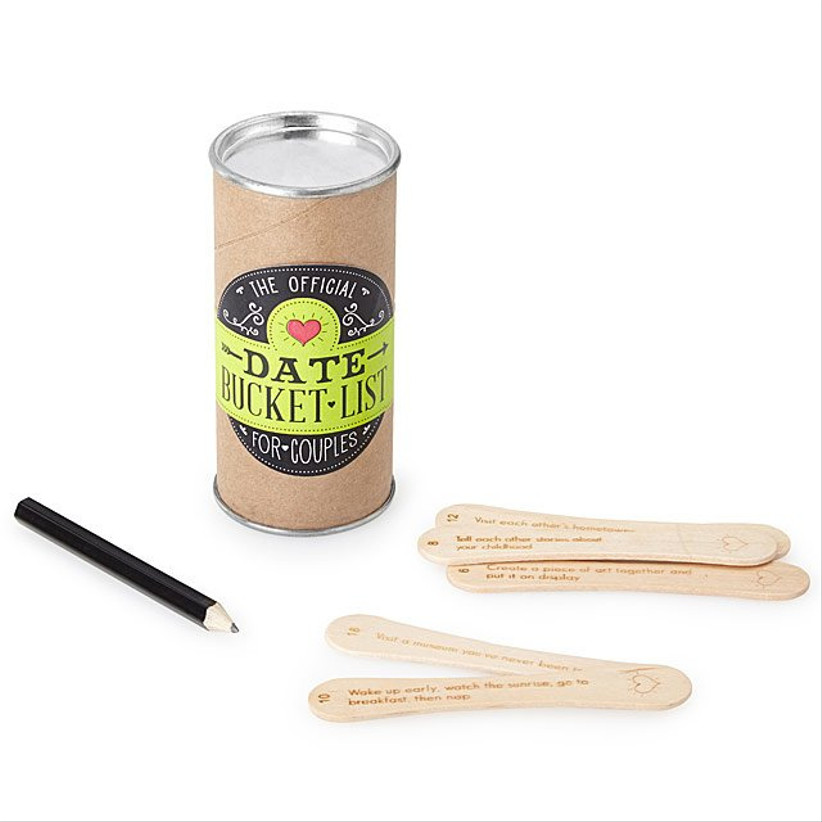 A Date Night Bucket List Game
Whether you've been together for a few weeks or a few months, you may be running out of creative date ideas. This game ensures you'll always have something fun to do—simply follow the prompts on the birch sticks and, once you've completed the activity, write the date on the back.
Anne Lopez Date Night Bucket List, $18, Uncommon Goods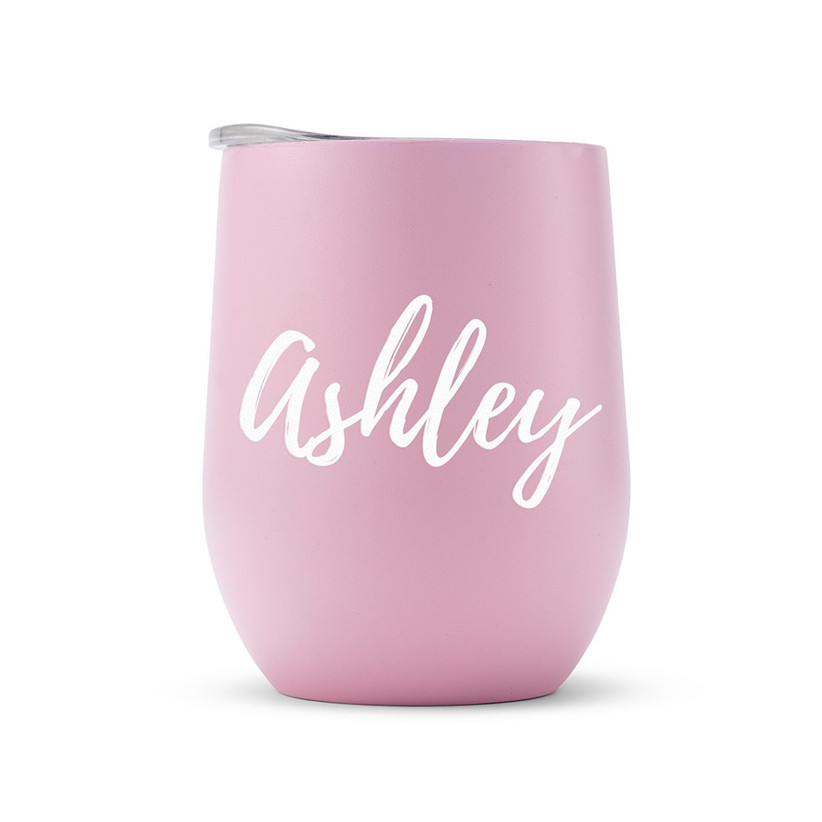 A Travel Tumbler
She'll feel like an influencer when she receives this cute personalized tumbler to fill with her beverage of choice.
WeddingWire Shop personalized stemless travel tumbler, $18, WeddingWire Shop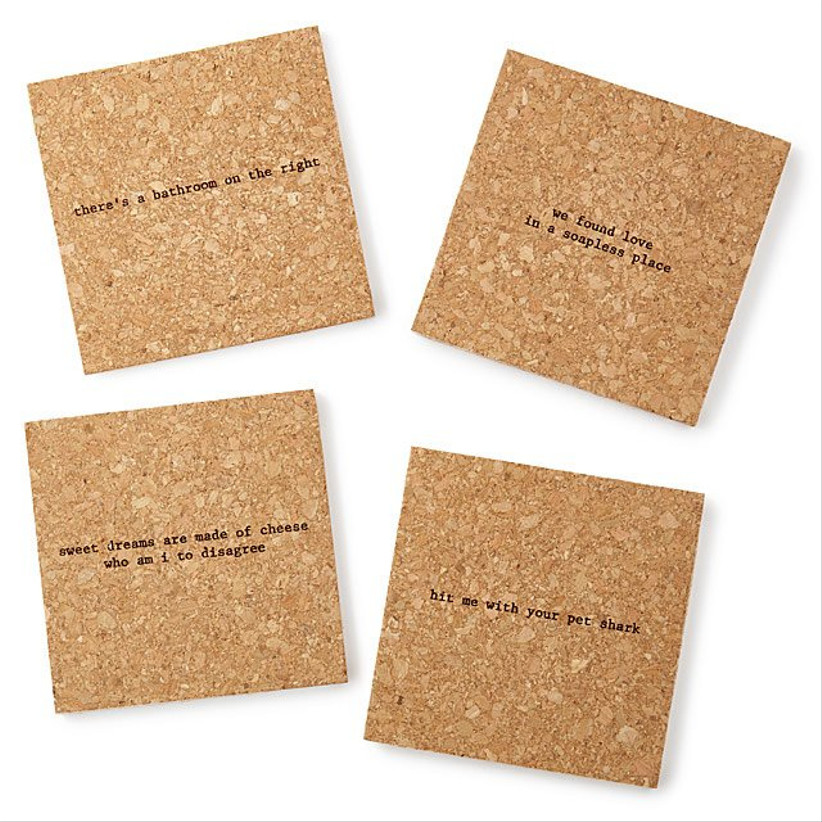 Funny Coasters
If your significant other has a habit of misunderstanding song lyrics, she'll get a kick out of this hilarious coasters, featuring mistaken lyrics like "we found love in a soapless place".
Eve Trester-Wilson and Kristen von Minden mistaken lyrics coasters, $25, Uncommon Goods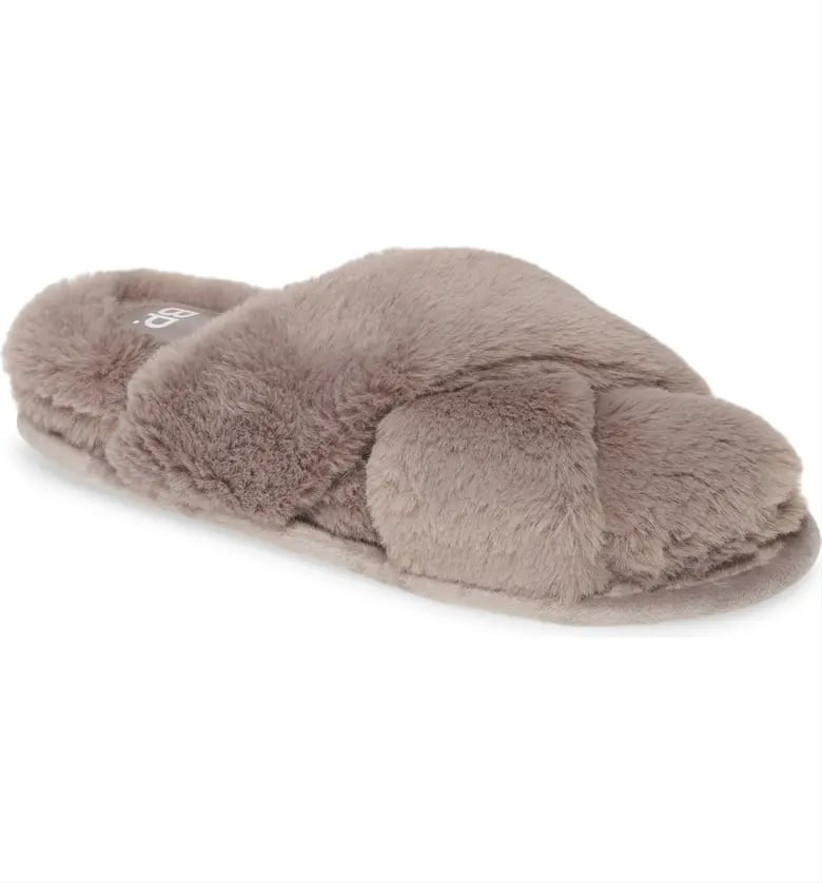 Super-Comfy Slippers
Some of the best first Christmas together gifts are simple luxuries that your significant other probably wouldn't buy for herself. These slippers are soft and warm, plus they're so stylish that she'll likely want to wear them when she ventures out of the house, too.
BP Sophie plush bedroom slippers, $30, Nordstrom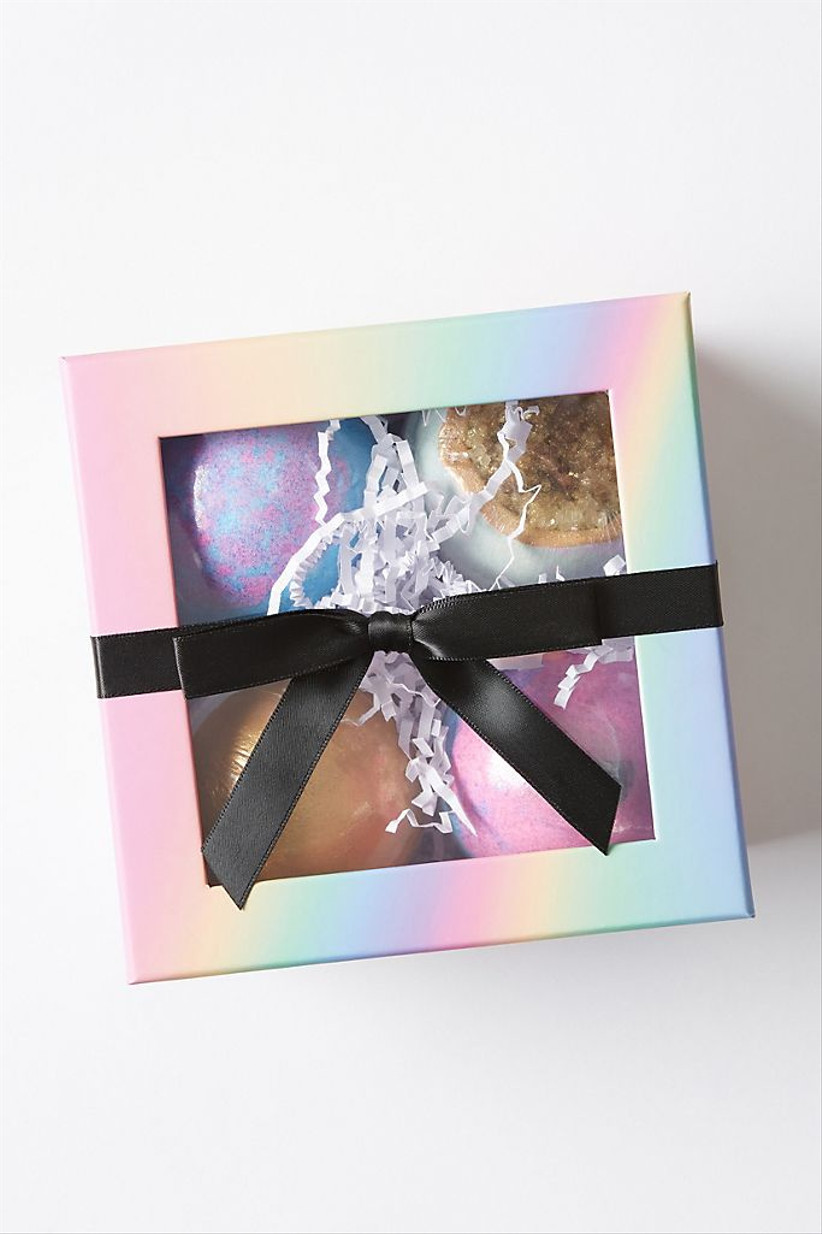 Bath Bombs
If you're really struggling to find that perfect first Christmas together gift, these bath bombs are always a treat.
Miss Patisserie Great Ball of Fizz gift set, $35, Anthropologie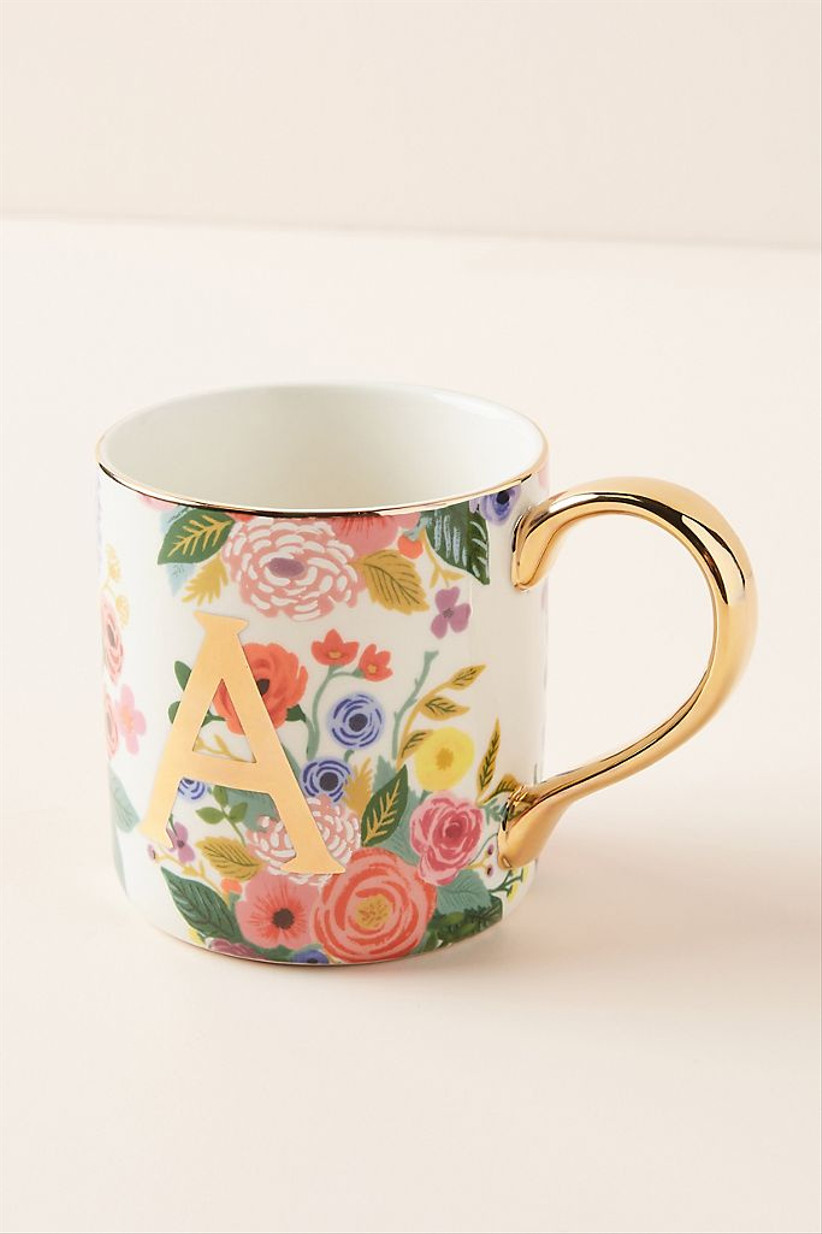 A Monogrammed Mug
Whether she prefers coffee, tea, or cocoa, this monogrammed mug will make the perfect addition to her collection.
Rifle Paper Co. for Anthropologie Garden Party monogram mug, $14, Anthropologie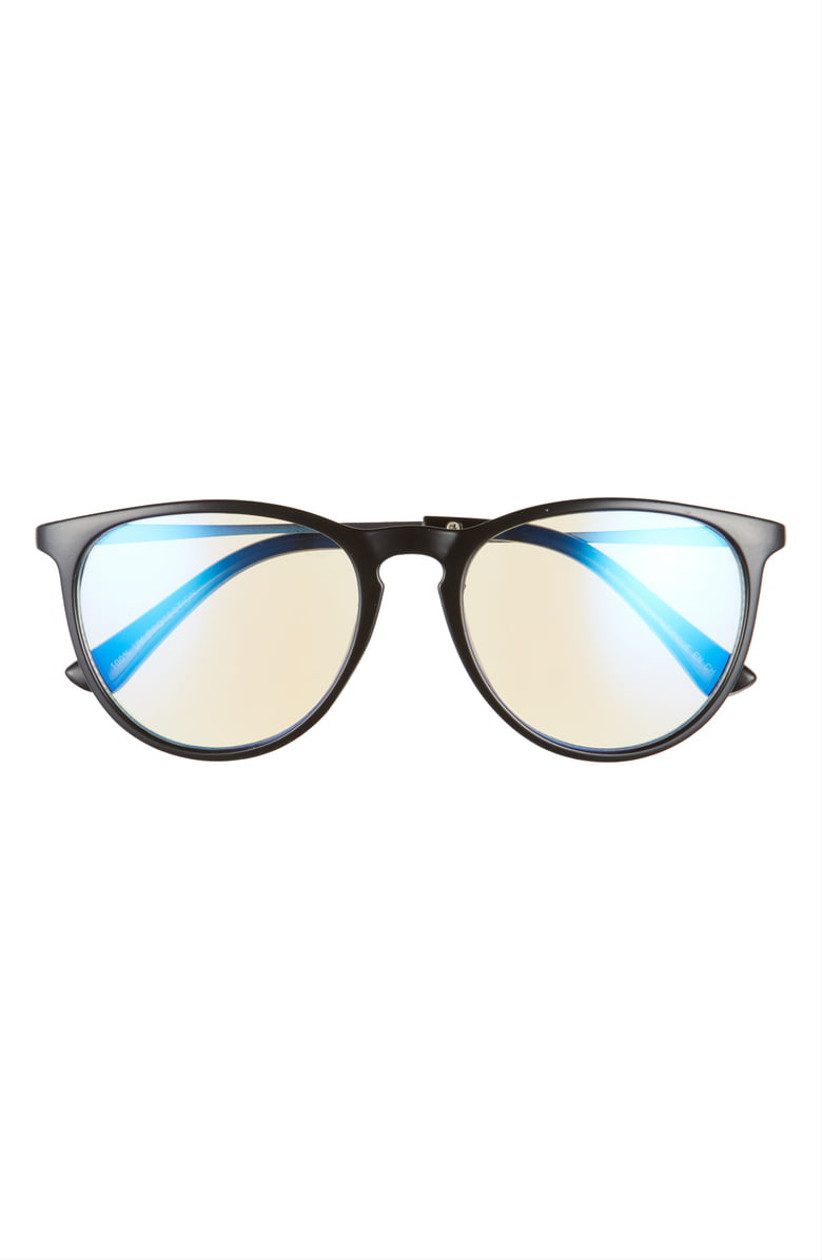 Blue-Light Blocking Glasses
Has your partner been complaining of eye strain while doing the WFH thing? These blue-light-blocking glasses are not only stylish, they'll help minimize eye issues from staring at screens all day.
BP 55mm blue light blocking glasses, $15, Nordstrom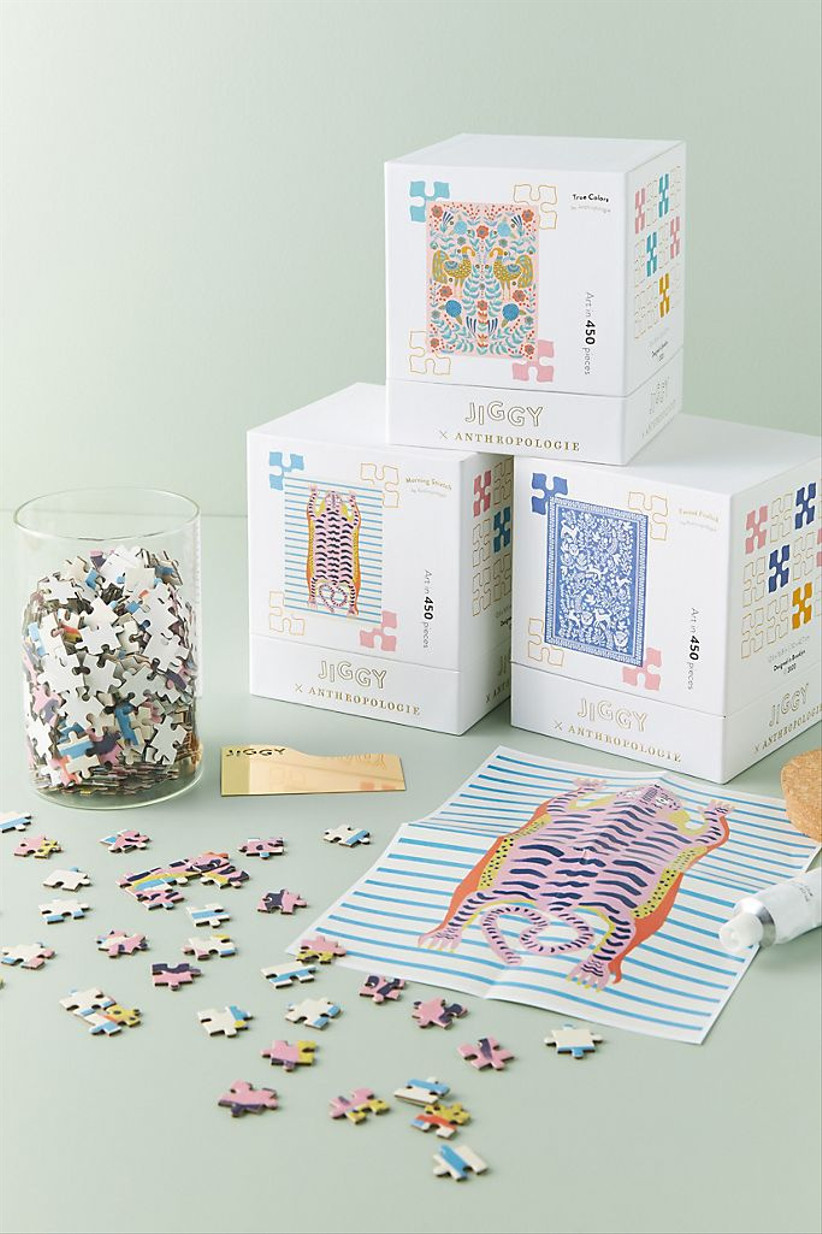 An Artsy Puzzle
If your partner has taken up puzzles during quarantine, she'll absolutely love this puzzle set. Not only are the puzzles created by talented female artists, they also come with glue so she can hang the completed puzzle as an art piece in her home.
Jiggy for Anthropologie puzzle and glue set, $44, Anthropologie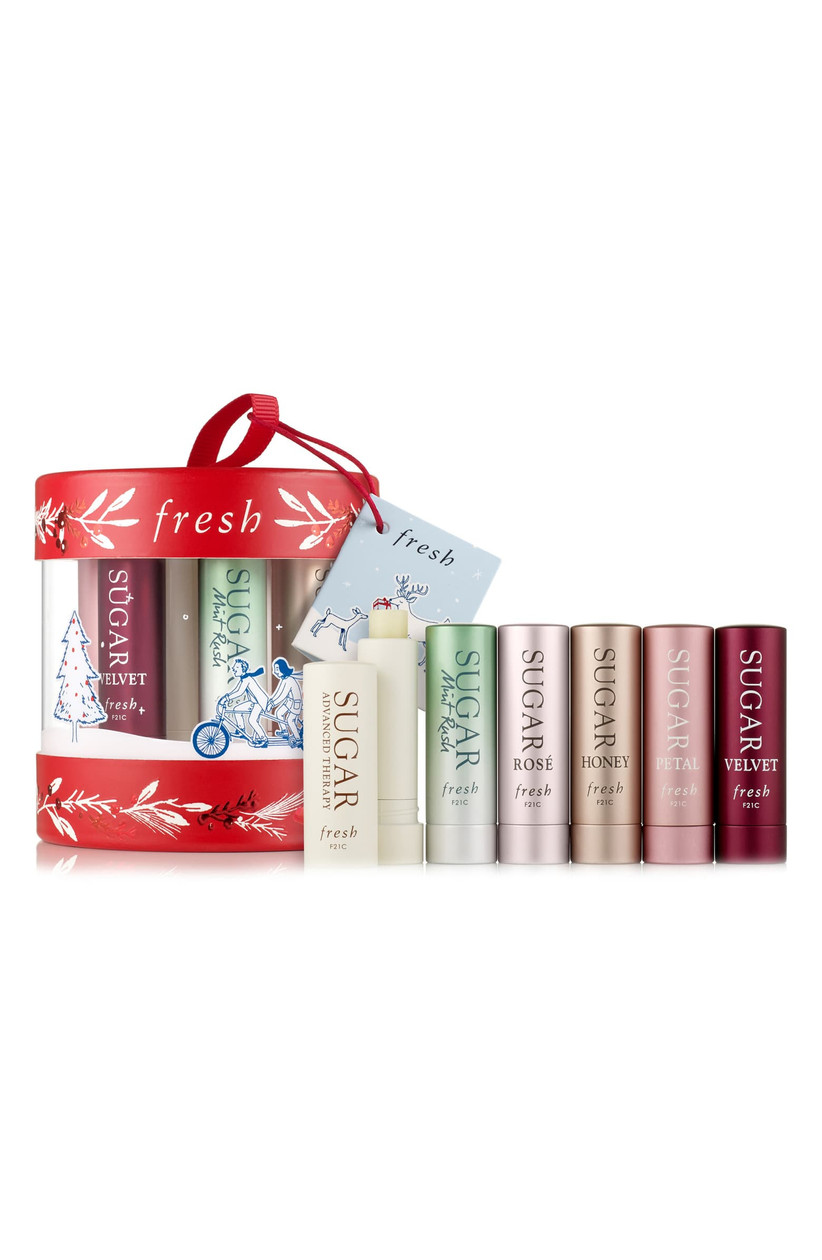 A Lip Balm Set
We're huge fans of Fresh's Sugar lip balm line—not only do they moisturize lips (especially vital in the wintertime), they come in a variety of cute colors and yummy flavors. With this gift set, she'll be able to try them all!
Fresh Sugar lip bestsellers ornament, $45, Nordstrom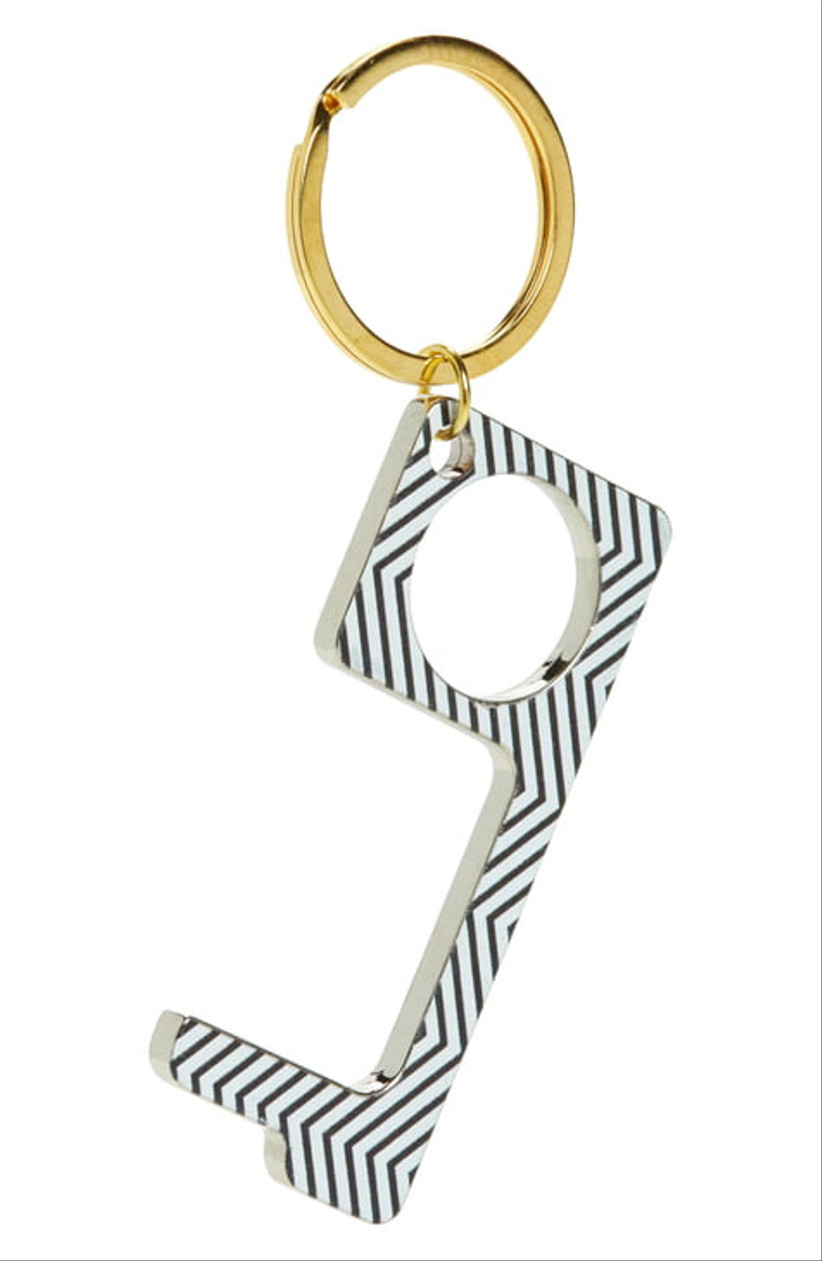 A Keychain for Germaphobes
This keychain isn't just cute—it's the ultimate all-in-one tool, featuring a stylus point for buttons and a hook to open doors, so she won't have to touch shared surfaces.
Gemelli protective keychain, $18, Nordstrom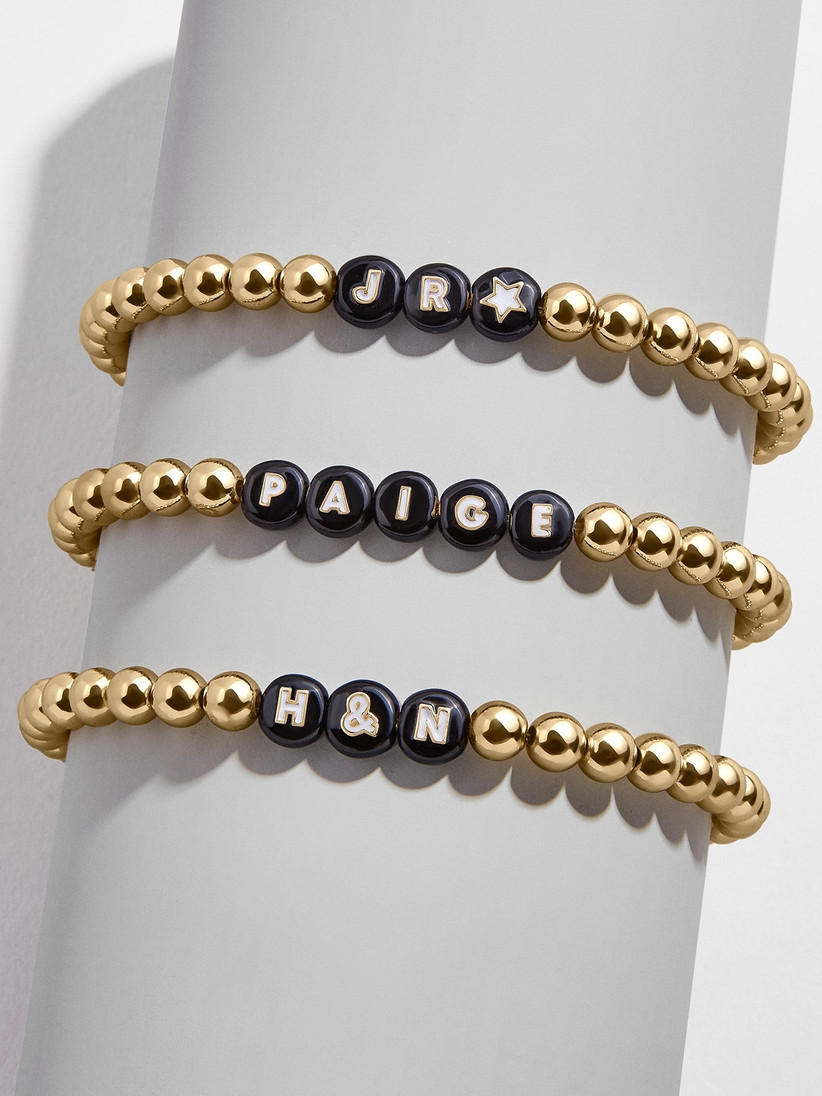 A Stackable Bracelet
While a piece of expensive jewelry is probably not the best first Christmas together gift, if your significant other always has a stack of bracelets around her wrist, giving her an additional piece of jewelry is a pretty safe bet. We love this beaded bracelet, which you can customize with her name or initials.
BaubleBar custom black Pisa beaded bracelet, $40, BaubleBar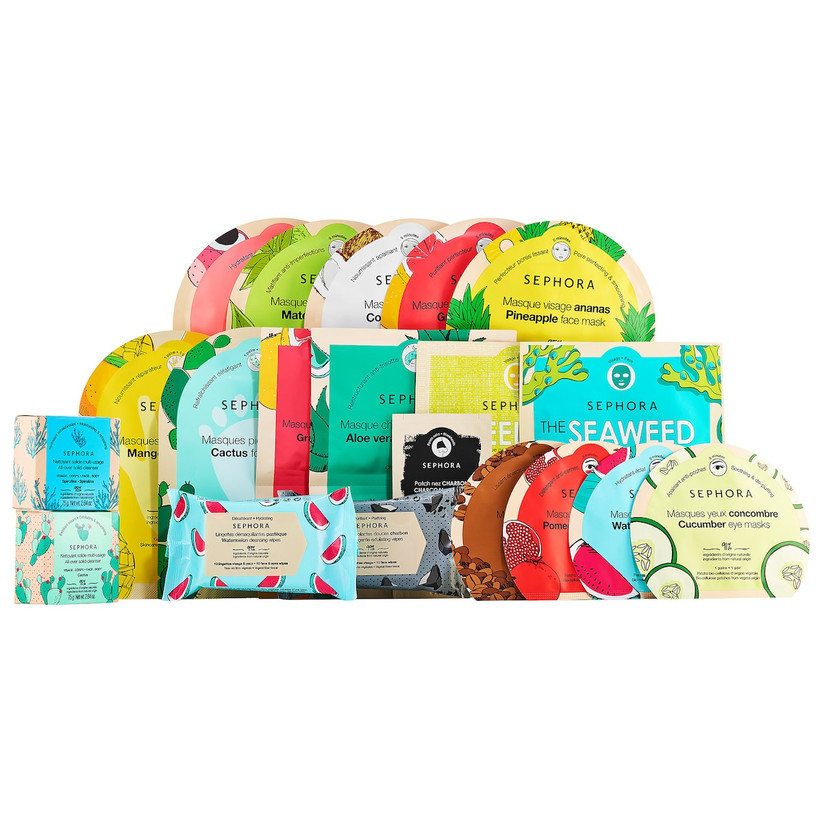 The Ultimate Self-Care Kit
Is your new significant other addicted to skincare? This set of over 14 different sheet masks is sure to be a beloved gift.
Sephora Collection Holy Sheet! Set, $48, Sephora
Disclosure: This post contains affiliate links, some of which may be sponsored by paying vendors.