How to Manage Wedding Planning When You're Pregnant
You've got a wedding and a baby on the way! Here's how to handle planning a wedding while pregnant.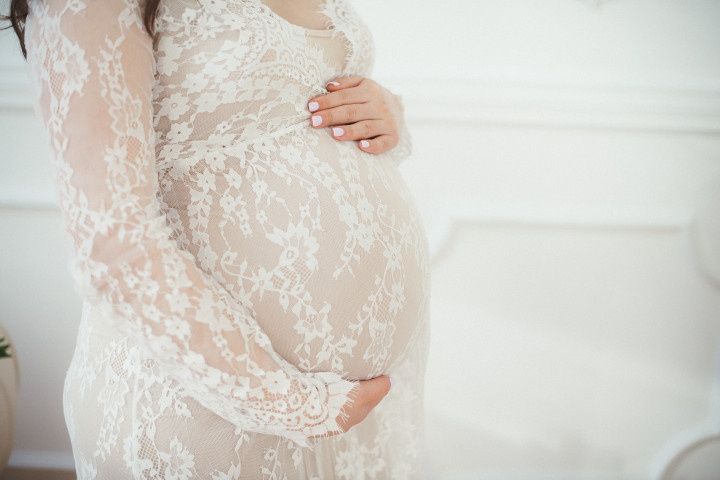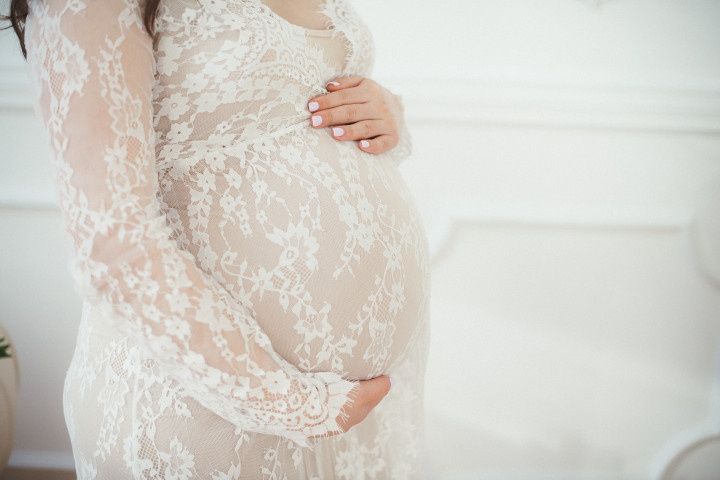 As if this whole wedding thing wasn't stressful enough, if you're wedding planning while pregnant, you've certainly got a lot on your plate. First thing first: congrats! These are two extremely exciting milestones and you're merely just enjoying them all at once. But, let's be honest, you're probably trying to figure out how best to balance the preparation required for both of these major life events. Hosting a wedding is costly and time-consuming enough, so you might even be considering pushing off your plans until post-baby, but Lindsey Sachs, a wedding planner and owner of COLLECTIVE/by Sachs in Boulder, Colorado, and Minneapolis, urges expecting pregnant brides-to-be not to do this. "Remember that you deserve your dream wedding day, personalized to showcase your authentic love story," she says. "It is possible to have both!"
Here's how to figure out wedding planning while pregnant.
Set a realistic wedding date.
Whether you set the date before you or after you saw those double lines on the pregnancy test, one of the biggest considerations you'll make is to keep your date or postpone it. "With unexpected complications that may arise in pregnancy or early labor, many pregnant brides opt to play it safe and allow plenty of time after the baby is born before hosting the wedding," explains Sachs. "This removes the pressure to plan everything no, and allows you to space out planning while removing some of the stress." Whichever scenario you choose, she recommends creating a solid pros and cons list while factoring in the financial, time and energy commitment now required by your pregnancy status.
If you conceived after you got engaged and your wedding day is already scheduled, Sachs suggests taking a close look at your current plans and making necessary adjustments. "Consider adjusting your wedding dress order, rearranging alteration appointments, consulting with your caterer to accommodate special non-alcoholic beverages and a pregnancy-safe meal for you, working with your officiant to revise your ceremony message to include mention of your growing family, etc.," she says. "All vendors will be willing to provide their expert advice and suggestions based on your individual circumstance and timing."
Keep things simple.
"Planning a wedding can be exhausting and stressful enough, add pregnancy to that, and you'll experience exhaustion and stress at an even higher level," says Deb Erb, wedding and event planner at Simply Events Inc. in Lilitz, Pennsylvania. This is especially important during the first trimester when your body's working hard to create a home for your rapidly growing baby-to-be. While it might get easier as you enter your second trimester, every expecting mom is different, so it's best to prepare for the fact that you might be semi out of commission. "Sometimes, if the mom-to-be is farther along, she notices swelling in the legs and feet and a bigger 'belly bump' that can get in the way," adds Erb. The best thing for you to do? Keep wedding planning while pregnant as simple as possible. "Stick to the basics and don't feel like you need to be so elaborate with your details," she says. "Choose a venue that already provides a lot, without you having to rent items or bring a lot of inventory in on the wedding day."
Prioritize as best you can.
"With dueling priorities of baby and wedding planning—both of which deserve your best—it's wise to prioritize what is most important to you as it relates to the wedding," says Sachs. "Do you have 100 guests you need to accommodate, or, can you narrow to 50 to save money and provide a better experience? Are you willing to tour multiple venues to find the best value for your vision?" She recommends taking the time, as little as it might seem that you have free, to carefully scrutinize each aspect of your wedding day before making your final decisions. "Through the process of prioritizing, it will be easier to create a realistic wedding budget and stick to it!" Sachs adds.
Enlist help from friends and family.
If there was ever a time to ask for a helping hand, it is now, as you straddle the title of both mom- and bride-to-be. "Once you've prioritized what's most important for your wedding, consider a list of tasks you can delegate and who is best to manage each task," says Sachs. "Be clear and specific in your request so that they're able to run with your ideas and report back to you with progress." While delegating isn't always easy, taking the time and energy to organize and rely on friends and family to do the best job they can (because, right now, you really can't afford to!) will set your help up for success.
Hire a wedding planner or day-of coordinator.
If hiring a wedding planner just isn't in your budget, consider hiring a day-of coordinator or at least choosing a venue that provides this service. While you'll likely be surrounded by friends and family on your wedding day who are willing and able to help, having a professional by your side who's not involved emotionally and who has done this hundreds of times will ease your anxiety and ensure that all goes well. "You plan and then have a coordinator to carry out your vision of your perfect day," adds Erb.
Take time for you.
As you schedule your week, between work, doctor's visits and daily life, Sachs urges the importance of scheduling in equal time for yourself. "Baby needs your best so, while you focus on healthy nutrition, exercise and rest, also schedule in some time for you to enjoy the activities you love such as yoga, reading or even doing nothing—anything other than working on the wedding so that your mind and body are rested for more wedding planning while pregnant," she says.
Incorporate your baby-to-be in your big day.
Assuming that you've gone Facebook official with your big announcement (we're talking baby!), consider adding in at least some mentions of your new role as parents ahead. Whether it's having your officiant make note of your news during your ceremony or a shoutout from your DJ as you and your new spouse have your first dance, think of little ways to honor your baby-to-be's presence in your life.