10 Ways to Help Loved Ones Who Postponed Their Weddings Due to COVID-19
If you have a friend or family member who's had to postpone their wedding due to COVID-19, they need your support right now. Here's how to show them some love.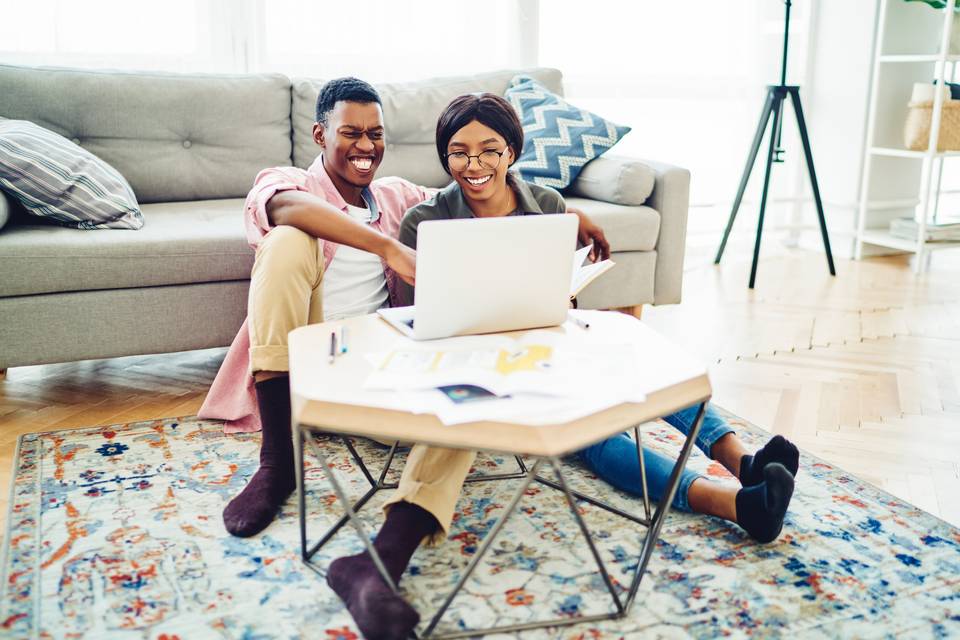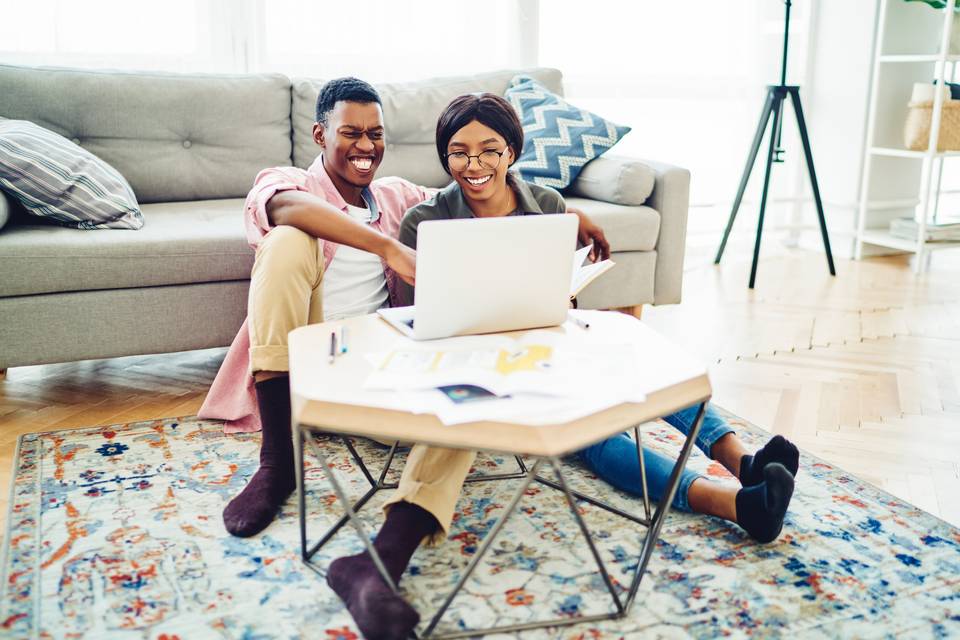 One of the industries hit the hardest with the novel strain of coronavirus, COVID-19 is the vast world of weddings. As a tradition in every culture and every country, couples globally have been faced with the impossible decision to postpone their big, special day. Since many spend months—if not, years—preparing every last detail for this celebration, it's gut-wrenching to postpone, to say the very least. And if you happen to be the best friend or relative of someone who is going through this situation right now, you might feel helpless in supporting them. However, wedding experts and psychologists agree: with a little TLC, your thoughtfulness can go a long way to improve their mood and boost their spirits.
Here, the best ways to support your pal during this difficult time.
Think about how you would want to be treated.
The Golden Rule is timeless. No matter the situation, psychotherapist and author Jenny Maenpaa, LCSW, EDM says to consider how you would feel if you were in their shoes. What would you want? Probably not someone to tell you to get over it or to dismiss your disappointment. "What you want is someone who is empathetic, who validates your feelings, and who lets you feel them in the moment, even if you know that there is no solution and nothing you can do," she shares. "Your friends know the facts. They know this isn't anyone's fault, they know that everyone who was planning a wedding is in the same position." Be patient, understanding and exercise compassion, just as you would hope for yourself.
Honor the original date.
Just because your friend postponed their wedding to a later date, doesn't mean they instantly forget the original one. As wedding planner Renee Dalo of Moxie Bright Events in Los Angeles shares, couples will have all of the feelings when that day comes around, and likely experience a sense of mourning for the event that was supposed to happen. She suggests respecting it and honoring it, but reaching out via text, a phone call and a video chat. Suggest they pop some bubbles virtually with their friends and family to pay tribute to the missed moment.
Don't complain about your inconvenience.
Even if, yes, you lost money since the wedding isn't happening or you're frustrated with moving plans, do not complain to the couple. As wedding planner Leah Weinberg of Color Pop Events in Long Island City reminds: they are faced with dealing with the aftermath of their big day, and shouldn't be asked to also deal with other people's frustrations, too. "The couple having to make the decision to postpone or cancel their wedding is going through an absolutely excruciating time right now and are already feeling guilty enough about how this is affecting their guests. Please don't add any additional burden to them by telling them what issues you're having in changing your travel plans," Weinberg shares. "If you need to vent, definitely do so, just be conscious about who you're doing it with."
Let them vent.
Everyone responds to this type of emotional distress differently: some cry. Others scream. Perhaps a handful will place blame or frustration on something or someone else. Whatever comes out of your friend, let it, Maenpaa says. "Since these conversations are likely going to happen virtually, you can signal to them that you are actively listening by giving them your undivided attention, nodding, and saying things like 'I know, I get it, you're totally right, mm-hmm, oh,'" she suggests. "By actively listening but not trying to interrupt or intervene, you are telling your friend that their emotions are valid and they are allowed to get them all out, no matter how ugly or unreasonable."
Don't ask a ton of questions.
However you receive the message, listen, acknowledge, apologize, offer your support—and move on. While you may want to know the details and inquire about next steps, there's a big possibility your friend isn't at that stage yet, and can't deal with the pressure, love and relationship psychologist Dr. Sarah Schewitz shares. "While it makes sense that you'd be wondering whether or not you should cancel a flight if you are traveling to a wedding, give the couple time to think through all of their options before bombarding them with questions," she urges.
Normalize and validate their feelings.
Especially since there are deaths everyday from COVID-19, your friend may feel as if they have no right to complain, when others are literally fighting for their lives. However, it's important to remind your pal that everyone's experience is different, and their feelings are normal and validated, according to psychologist Dr. Yvonne Thomas, Ph.D. "Confirm that anyone in their position would probably feel similarly and reassure them that there is nothing to feel guilty or bad about regarding disappointing their guests since none of this was their fault," she shares. "Keep reminding the couple that you are there for them as a source of comfort and support."
Send a little something.
Support your friend and a small, local business by sending a token of sunshine their way. Since people are social distancing and shops are closed, many entrepreneurs are aching for online sales to keep their brand afloat. Pick your favorite one and order a surprise for your pal, wedding planner Lauren Maddox of Magnolia Celebrations in Atlanta suggests. Something as simple as a card or a soothing candle will go a long way to lift their spirits and make them feel heard.
Ask what you can do.
Considering there hasn't been a pandemic in more than 100 years, it's safe to say that no one knows the right way to approach this situation. And when you don't know how to help your pal, ask him or her what you can do and what they need. "Sometimes we know exactly what we want from someone but are afraid to vocalize it for fear of being demanding, bossy, or especially during wedding time, branded a bridezilla','" Maenpaa says. "But your friend might say something unexpected, like 'I actually just want to make fun of every tacky wedding I've ever seen while I drink wine and cry.' If that's the case, support her digitally with a virtual Netflix watch party and a new bottle of vino.
Create a digital message board.
If you're the maid of honor or someone special in the wedding, consider it your new duty to find a way to cheer your friend's mood. They need to be reminded that their guests still love them, they can't wait to celebrate in the future and that this too, shall pass. Dalo suggests sending out a Google form where everyone can share a loving message. "It will be a nice gesture the couple can carry with them until they can see their loved ones again in person," she adds.
Offer to make calls to other guests.
Your friend will likely be tasked with calling not only vendors to see what can be done about their wedding, but also breaking the news over and over again to guests. To really step up to the plate and take some of the burden off of the couple, Weinberg suggests offering to make some of those calls for them. "Your friends are probably heartbroken about having to make the decision to postpone or cancel, and taking some of the logistical work off of their plates is going to be an enormous help," she shares.